Local artist Yip Yew Chong, famous for his heritage murals dotted around Singapore, has completed his latest piece at Kampong Glam.
His latest larger-than-life artwork, located at 92 Arab Street, is his second-biggest mural to date.
It spans one side of a three-storey building, which is occupied by the owner of a textile business which has been operating in the area for many years.
Speaking to Mothership, Yip shared that the mural was commissioned by the business owner.
Yip then designed the mural based on his memories of Kampong Glam in the past, accompanied by plenty of online research.
The design was subsequently passed on to the Urban Redevelopment Authority (URA), who helped rope in more stakeholders like heritage experts and the One Kampong Gelam association to provide feedback.
The result is colourful scenes of children playing with paper planes, intricately-patterned cloths 'hanging' from the roof of the building, and textile and book-printing trades.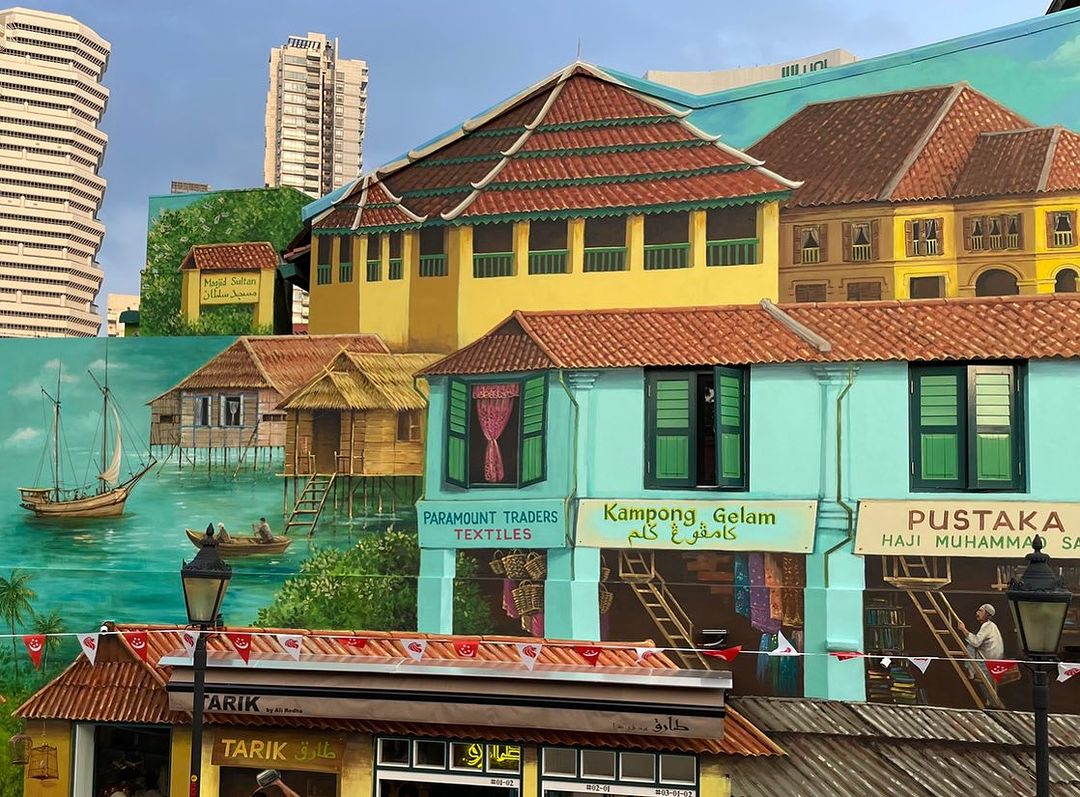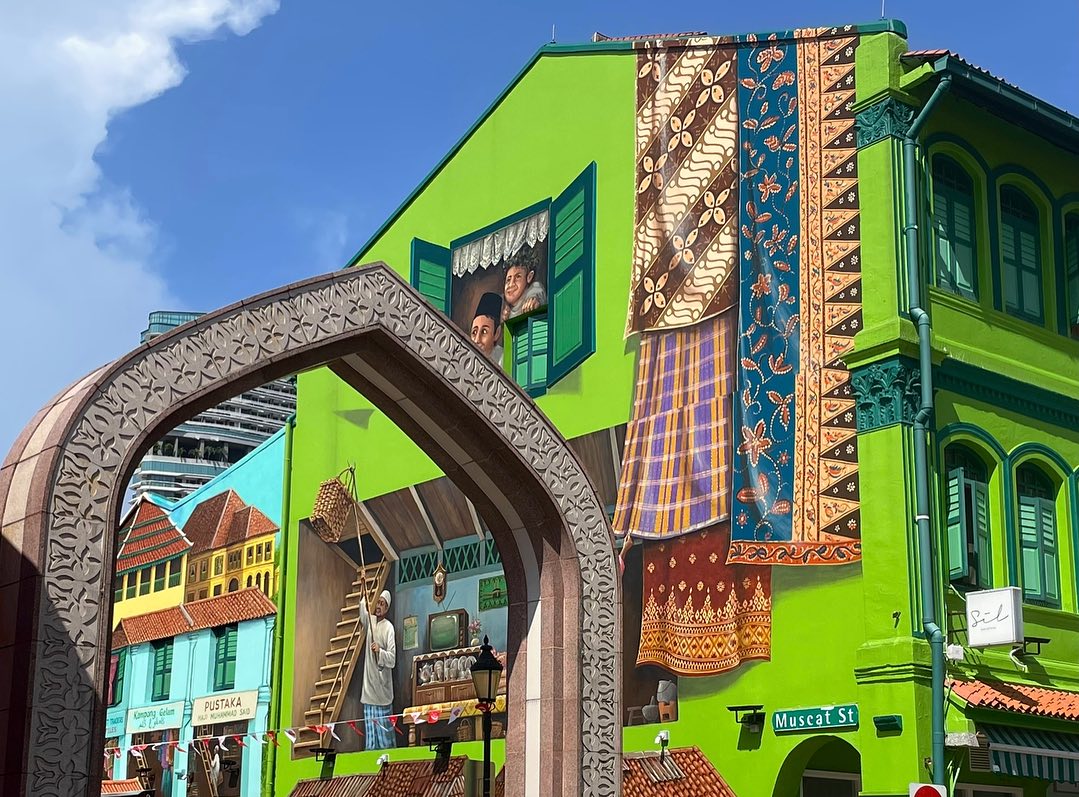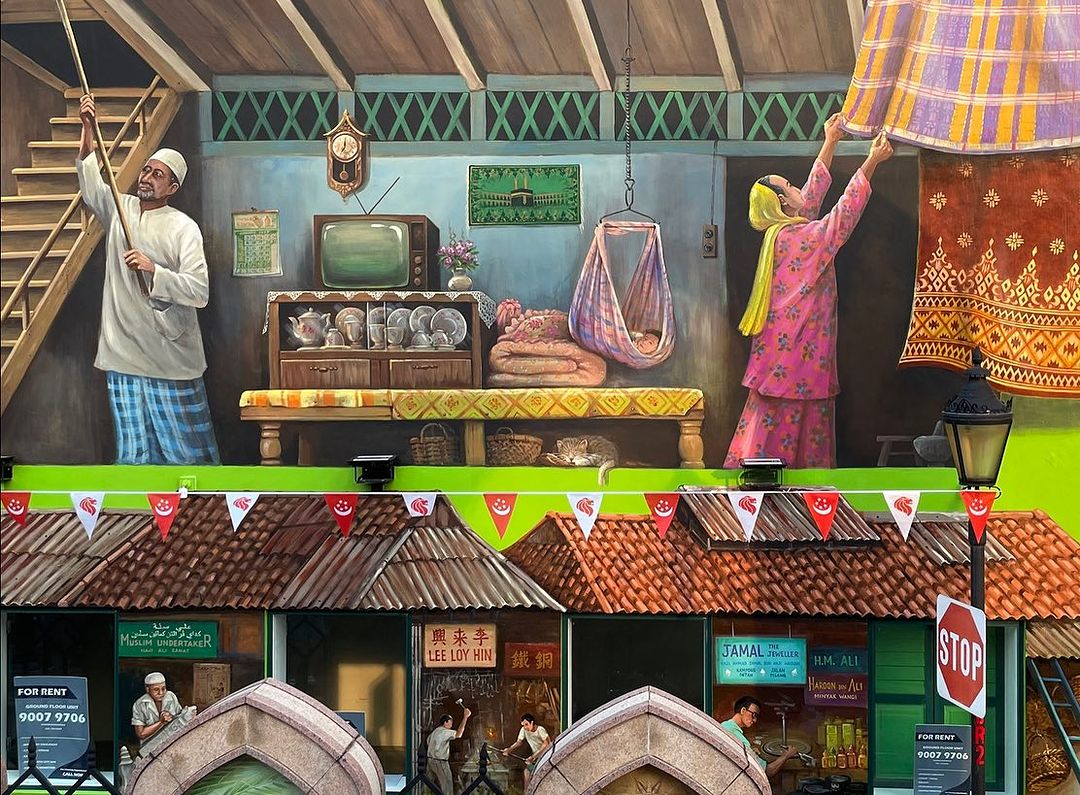 25 days of painting
Yip started painting the mural on Jul. 12, and it took 25 days under the scorching sun to complete.
A boom lift and safety helmet were required for this particular project.
Additionally, as the uppermost parts of the wall were too high to reach even in the boom lift, Yip had to paint using a brush attached to a pole, resulting in his "hands and neck aching".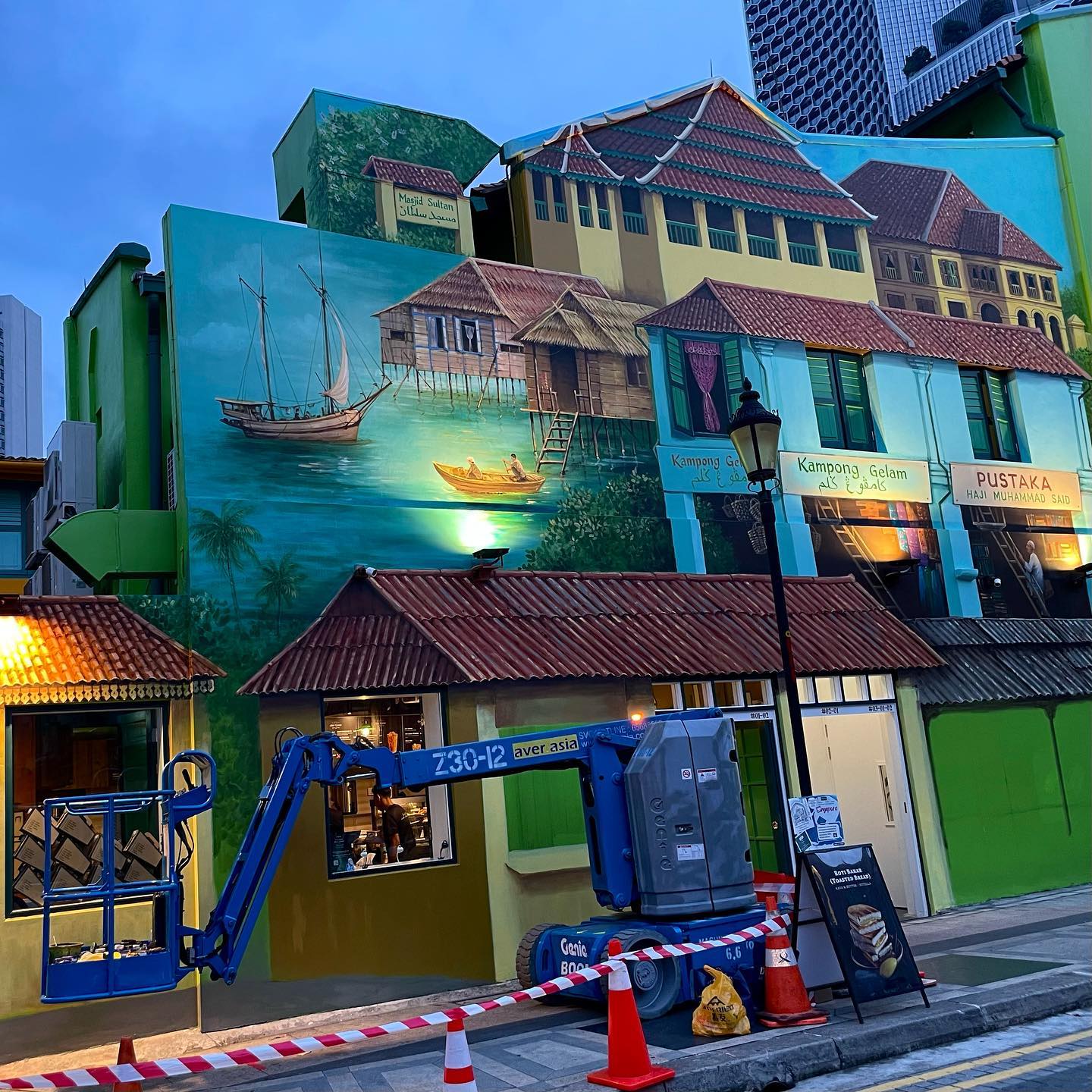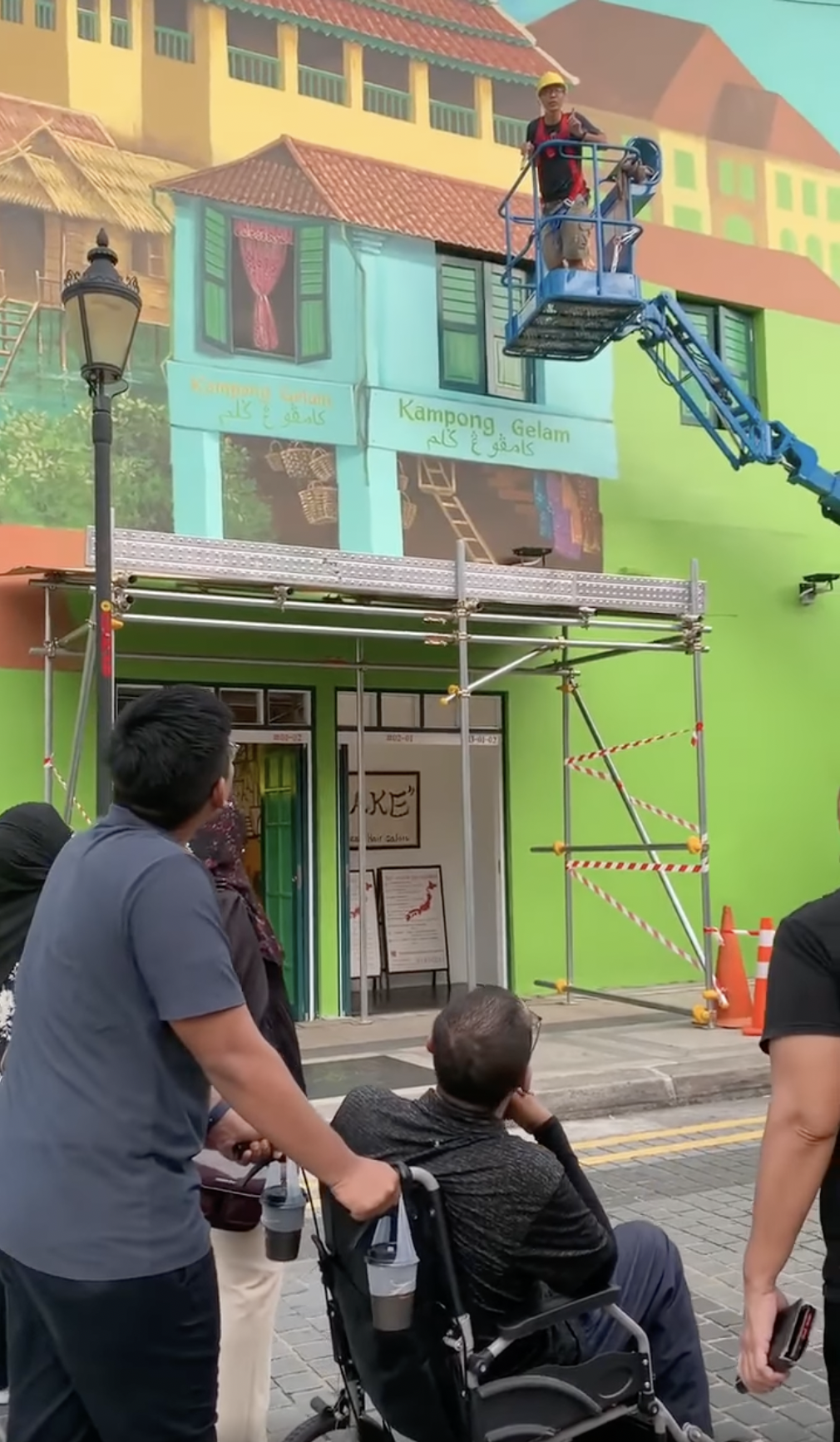 This mural is Yip's seventh mural at Kampong Glam.
When talking to Mothership, he teased that he will be painting his largest mural in Singapore sometime in October with a fellow Singaporean artist — something else for nostalgic Singaporeans to look forward to.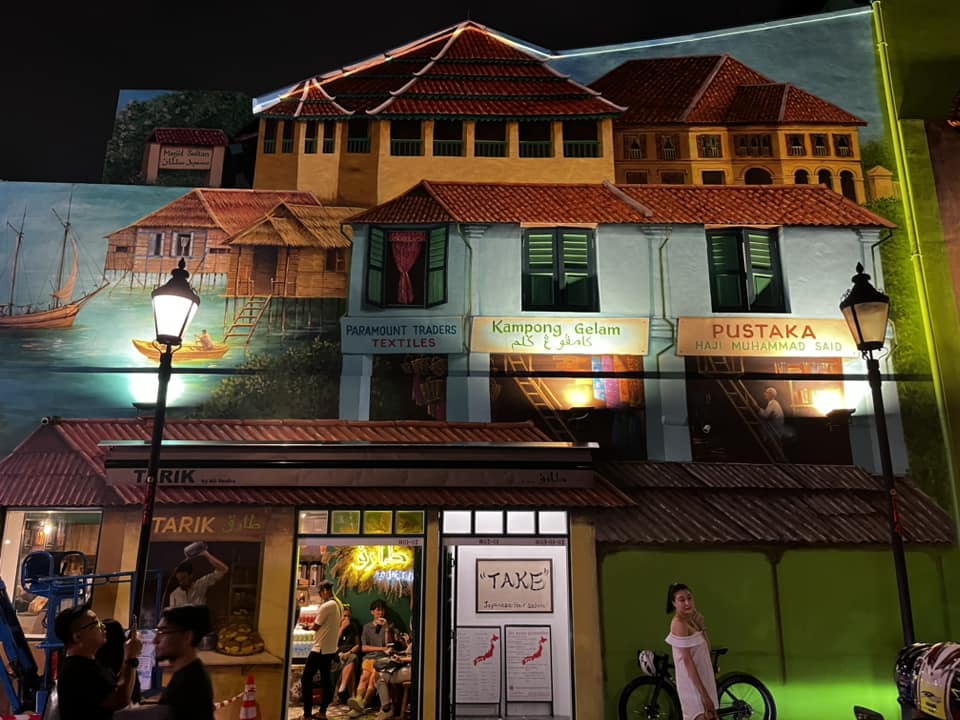 If you're looking to check out his other murals, you can find Yip's nifty map of them all here.
Related stories
Top photo from Yip Yew Chong / FB