A clinic in Bishan and six men are being investigated for their involvement in an illegal codeine syndicate following a multi-agency enforcement operation.
The joint operation by Singapore Police Force (SPF) and Health Sciences Authority (HSA) conducted between Jun. 14 to Jun. 16, 2023, was the biggest involving illegal codeine syndicates since 2019.
Officers from Bedok Police Division and HSA seized more than S$680,000 in cash, approximately 190 litres of codeine cough syrup worth about S$150,000, an assortment of pills, 34 e-vaporisers and eight packets of duty-unpaid cigarettes.
Four men suspected to be secret society members
According to the joint news release by SPF, Health Sciences Authority (HSA) and Ministry of Health (MOH) on Jul. 1, 2023, the syndicate allegedly supplied unregistered health products such as cough syrup and medicines at various locations across Singapore, such as in the vicinity of Lorong 34 Geylang.
The six men, aged between 37 and 61, are investigated for offences under the Health Products Act, Customs Act and Tobacco (Control of Advertisements and Sale) Act.
Four of the six men were arrested under the Societies Act for being suspected members of an unlawful society. They are also being investigated for offences under the Corruption, Drug Trafficking and Other Serious Crimes (Confiscation of Benefits) Act.
Bishan clinic allegedly supplied cough syrup to syndicate
Preliminary investigations by the police revealed that the Bishan clinic allegedly supplied codeine, which was processed at a Choa Chu Kang Avenue 3 residential unit before being sold in Geylang.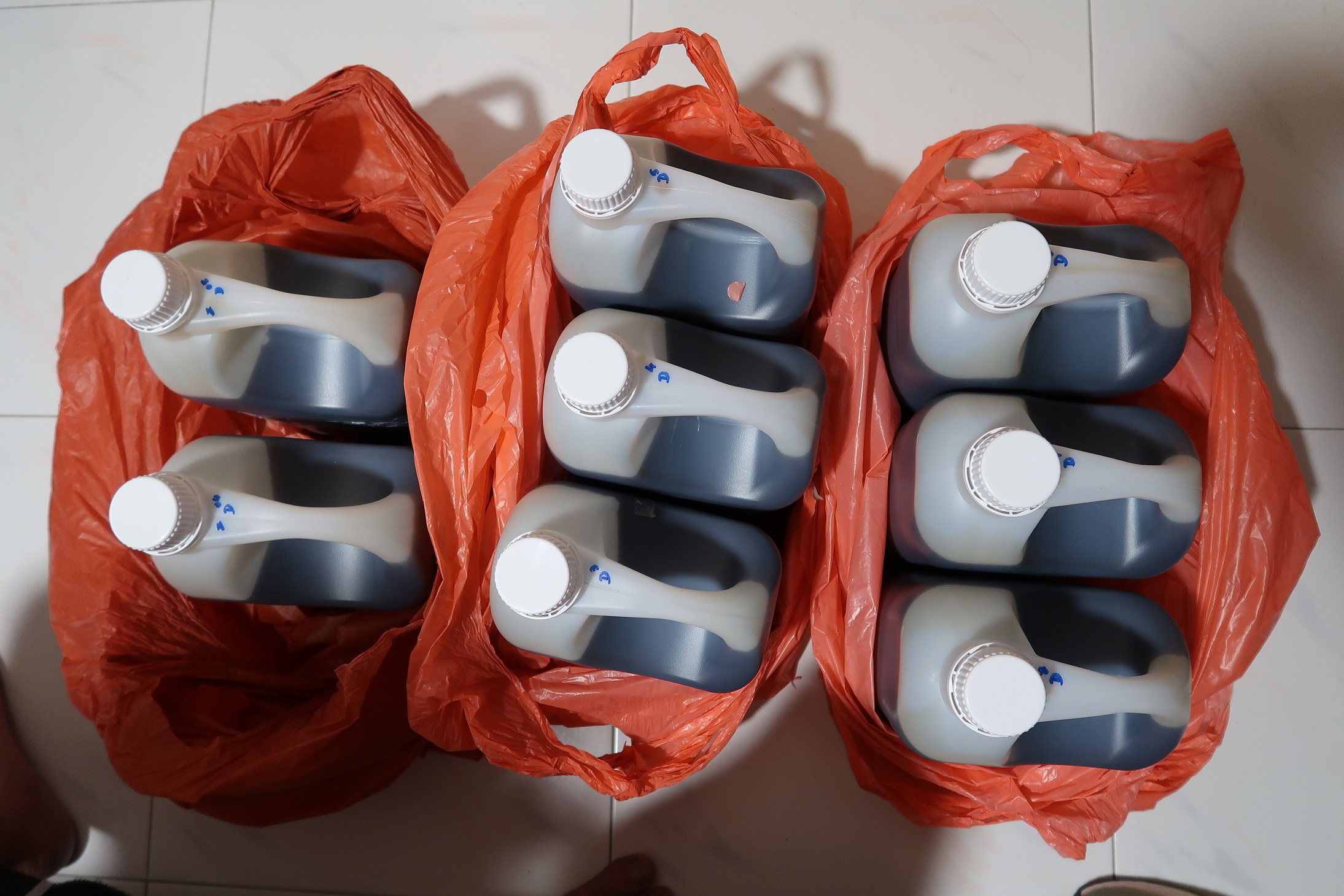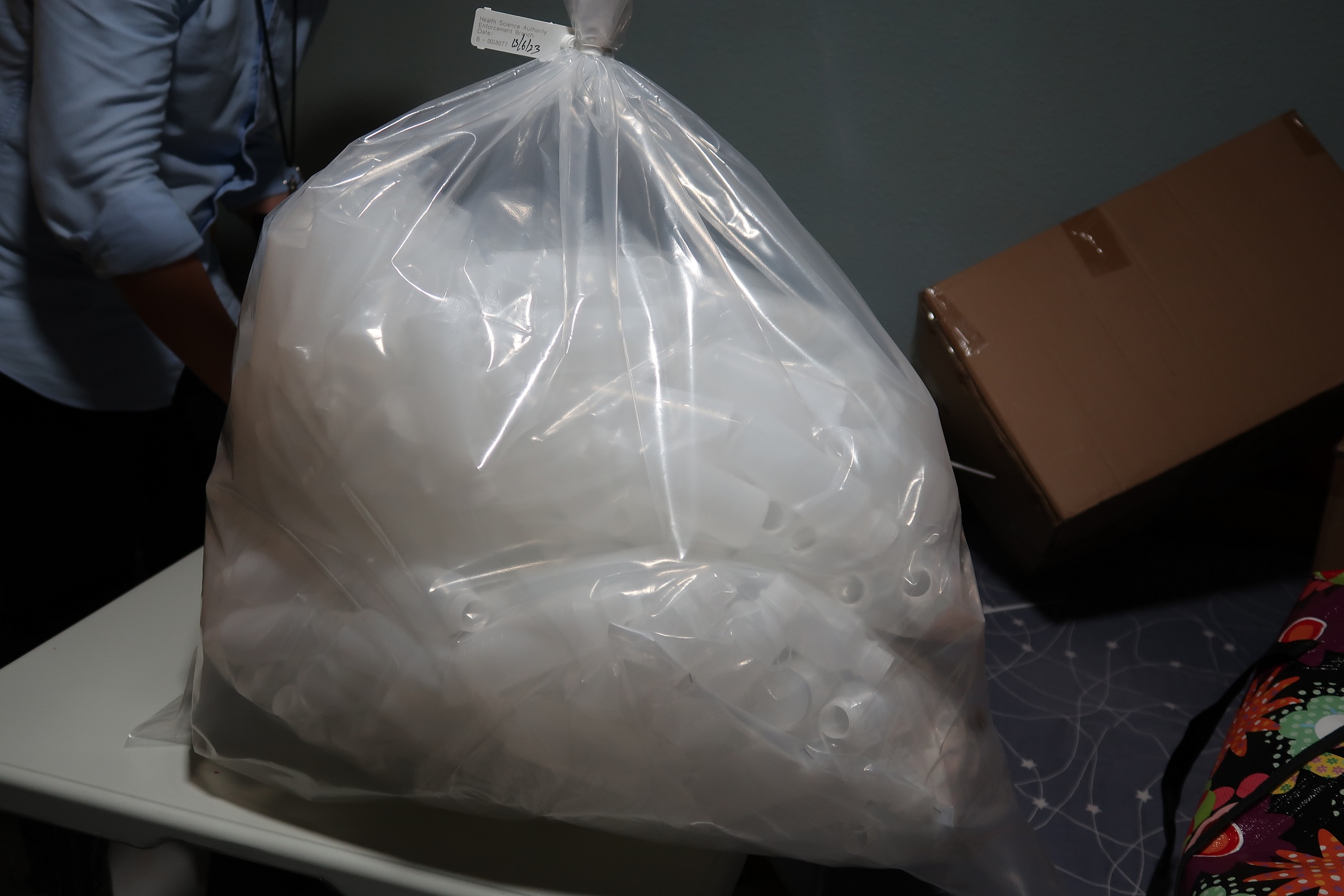 The MOH is investigating the clinic and will take necessary enforcement actions if the investigations detect any breaches under the Private Hospitals and Medical Clinics Act.
The medical practitioner will also be referred to the Singapore Medical Council should any professional lapses be found.
Under the law, those found guilty of importing, manufacturing or supplying unregistered health products may face an imprisonment term for up to two years, a fine of up to $50,000, or both.
The Police and HSA emphasise they take a zero-tolerance approach towards illegal activities and will take firm action against those who blatantly disregard the law.
Members of the public are advised to report those engaging in unlawful activities involving unregistered health products to the Enforcement Branch of HSA at 6866-3485 during office hours or email [email protected]
Top images via Singapore Police Force