More often than not, our interaction with flight attendants goes only as far as ordering meals or declining a complimentary peanut snack.
17-year-old Dominick O' Donnell was lucky enough to encounter something more extraordinary. 
2010: Met onboard flight from London
When four-year-old O'Donnell boarded SQ321 to migrate from London to Singapore in 2010, he met two Singapore Airlines (SIA) flight attendants who would later become his "childhood heroes".
In this TikTok video, O'Donnell introduced them as Sandy and Alice.
As they "showered [him] with attention" and "goofed around" with him, little did the flight attendants know that they were giving a little boy core memories to last a lifetime.
He said that they made him "a very happy boy".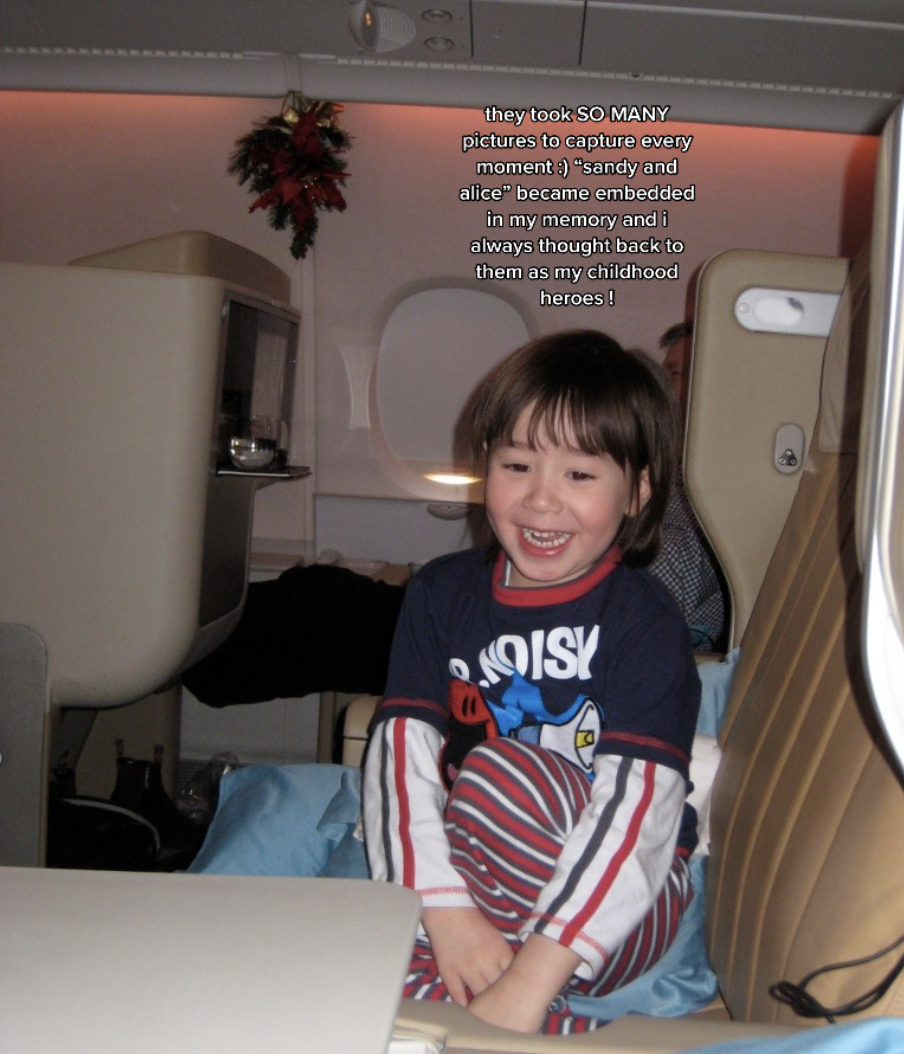 They even gifted him a handwritten birthday card.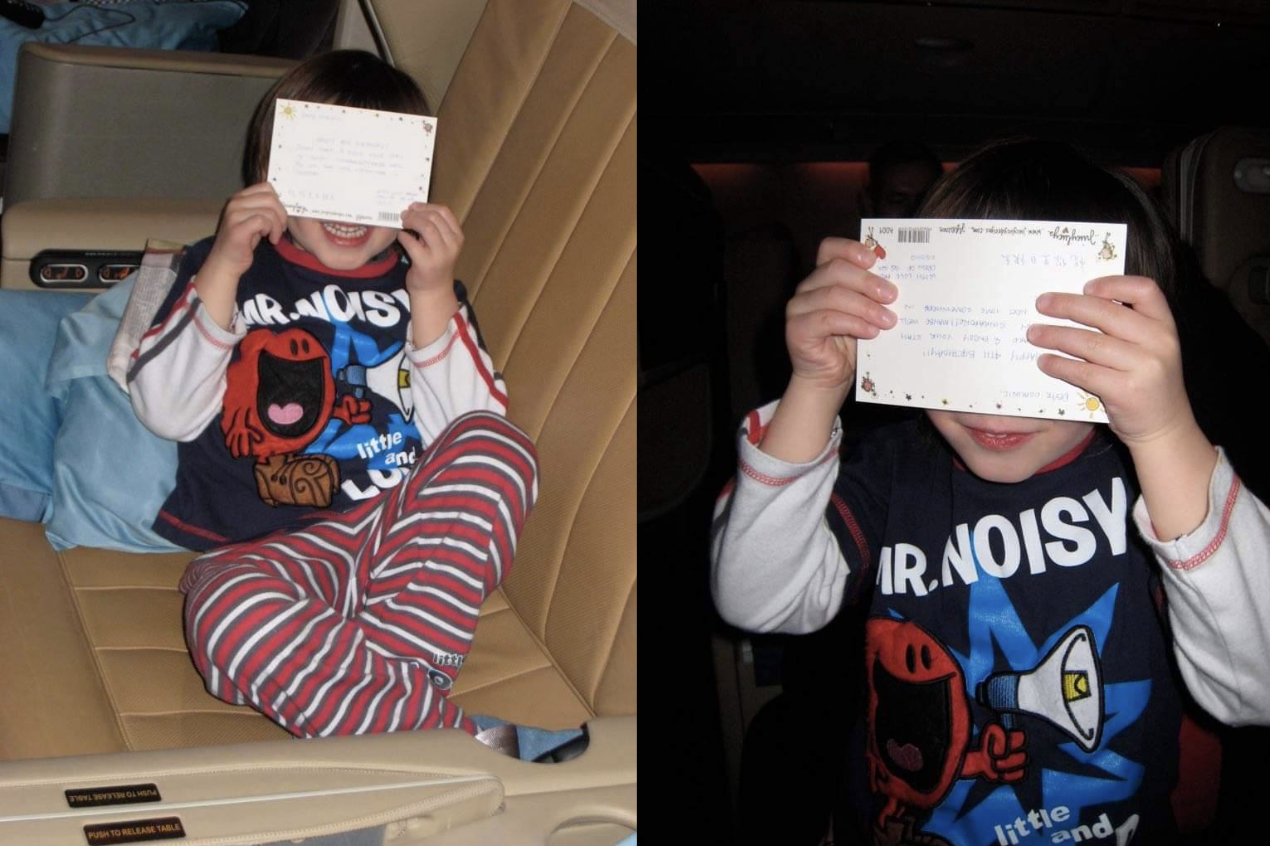 Unfortunately, the family didn't exchange contacts with the flight attendants.
All O'Donnell had to remember that fateful flight by were the scattered memories of a 4-year-old child and his parent's numerous recollections over the years.
He held on to hope that fate would let him meet his idols again someday.
Six years later, he did.
2016: Met again onboard flight from Singapore
When the O'Donnell family were flying back to London for a vacation in 2016, Sandy, who was working on the same flight, recognised O'Donnell's dad.
This unexpected reunion saw the flight attendant once more "pampering" the boy and showing him pictures she took during their first meeting.
O'Donnell told Mothership that his family usually flies with Singapore Airlines once a year between London and Singapore, making the chance meeting even more unlikely.
And here's another tidbit of information to make the fairytale seem more unreal: O'Donnell aspired — and still does — to be an airline pilot when he grows up.
So we can only imagine how the then 10-year-old felt when Sandy gave him a tour of the aircraft, even getting permission from the captain to let him enter the cockpit.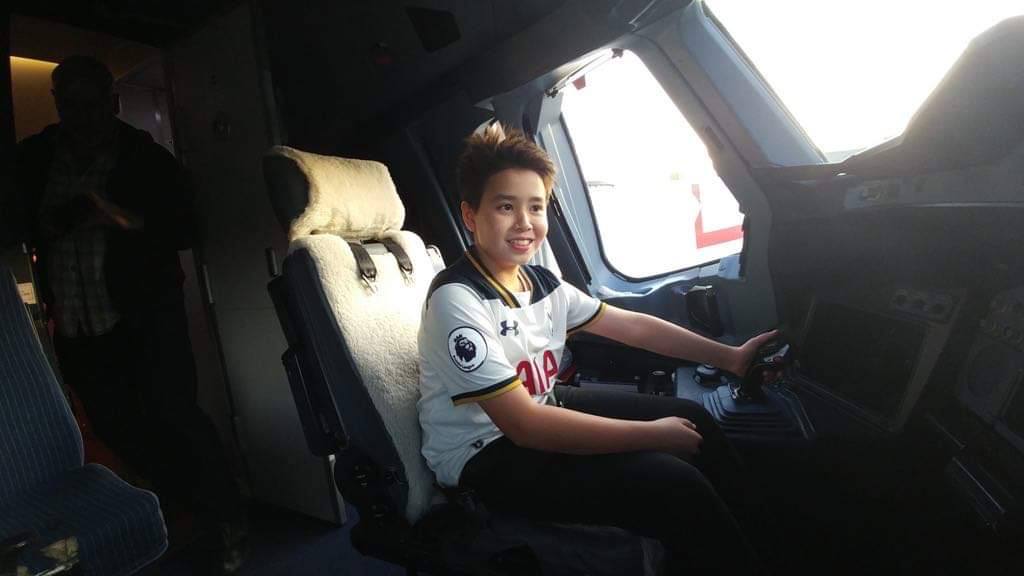 After this second meeting, O'Donnell and Sandy kept in contact.
2022: Met once again in Perth
When 2022 rolled around, the O'Donnells flew to Australia to visit their relatives.
This time, fate had some help from Instagram.
Realising they were in Perth from O'Donnell's Instagram story, Sandy messaged him saying that she had a flight there at the same time.
Naturally, they had to meet this time as well.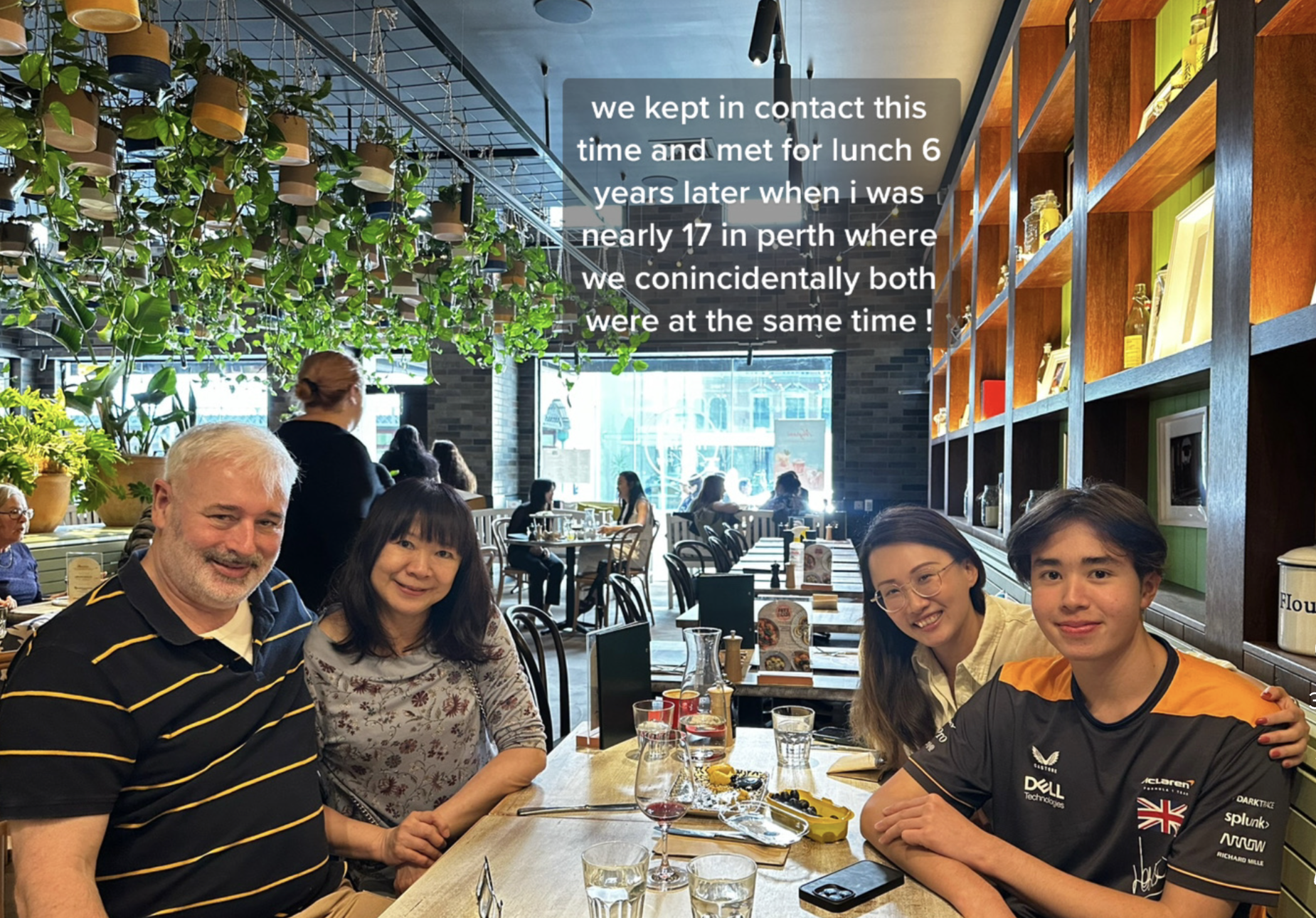 The reunion was almost perfect, except for being short of one more person: Alice.
The now 17-year-old O'Donnell posted the wholesome saga online, imploring his audience to help him "find Alice and complete the story".
He got his wish when Alice actually chanced upon the video and commented on it.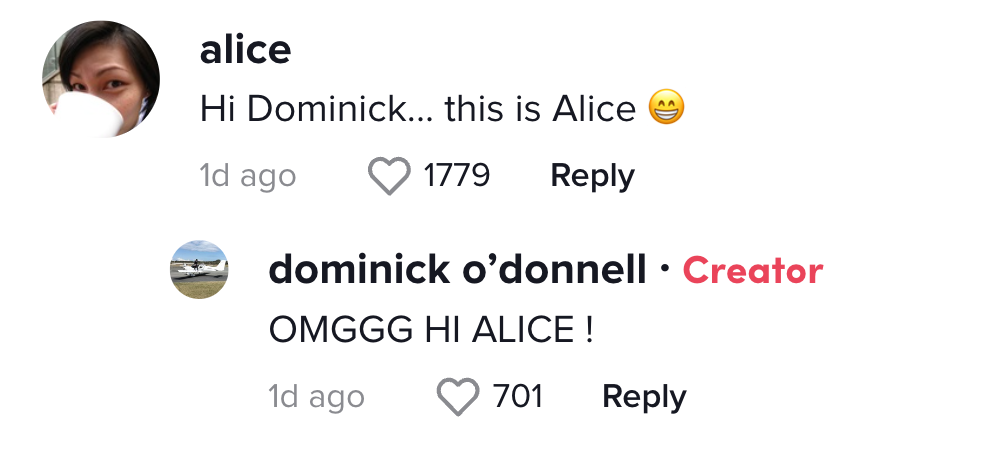 Wholesome, indeed.
All images via Dominick O' Donnell and @dominickod86/TikTok