Travel is back on the menu in 2023.
If you're like me, you might have a pent-up desire to visit the exquisite beaches/ mountains/ resorts you saw in those travel videos on TikTok.
As I reminisced about my previous travel adventures, I recalled some of the luggage woes I experienced.
This made me think about the qualities to look out for in a new luggage as I made preparations for my upcoming trips.
#1 A luggage that's easy to spot at the baggage claim
Like most people, I like to waste no time in grabbing my luggage from the baggage claim and getting to my hotel or Airbnb asap.
However, my family favours generic grey or black baggage, which is hard to distinguish from the rank and file on the conveyor belt.
Once, I nearly realised too late that my luggage had passed me.
It was a mad scramble to catch it before it disappeared back into the sorting area.
To make it easier to spot my luggage, I have previously tried hacks like tying red ribbons on the handle or using a distinct luggage tag.
If I could get a new luggage, I would therefore choose one with a more unique colour or design.
#2 A luggage that's lightweight and easy to handle
Once, after retrieving my luggage from the baggage claim, I found that its handle was stuck in the fully extended position.
Clearly, it had been damaged during transit.
All I could do was to submit an insurance claim at the airport, but I still had to make do with a defective luggage.
To make things worse, it was one of those bulkier luggages, which made it even more of a pain to lug up and down the coach.
#3 A luggage which helps me organise my stuff better
Scatterbrained as I was, I forgot to remove my power bank from my check-in luggage.
It's honestly quite paiseh to rummage through your luggage in the middle of a crowded airport, but I didn't have much of a choice.
Since my luggage only had two main compartments, finding it took longer than I anticipated.
I also felt myself wince a little when I closed it, as its contents were definitely in a messier state.
This made me think that it would be nice to have a luggage with more compartments.
My luggage priorities
When I was younger, I didn't really care too much about what kind of luggage I used.
Now that I am older, however, I realised that choosing a luggage that fits my personality and travel needs is essential.
If I had to get a new luggage, I would therefore consider the following factors:
Does it have a distinctive design?
Is it lightweight?
How easy is it to handle?
Does it have a good number of compartments?
Bonus points if my luggage can give me travel vibes even before I set off on my holiday.
Luggage flash mob along Orchard Road
Speaking of travel vibes, what's the craziest thing you've done in your excitement over an upcoming holiday?
Last week, I managed to catch a group of dancers along Orchard Road doing their best impression of exuberant travellers on their first trip after the pandemic.
They showed off their slick moves while wheeling colourful luggages around.
It reminded me of the joy of travelling – you know, the moment when you're at the airport and realise: wow, I'm actually going away.
While I'm not sure I would want to travel in such a big group, the dancers' enthusiastic moves and striking suitcases made for a fun spectacle.
One scene in which the dancers dashed across the traffic light was particularly relatable – it mimicked having to rush for a flight that was already boarding passengers (you definitely won't want luggage that breaks down halfway).
The flash mob, which caught the attention of a number of passersby, took place outside Mandarin Gallery last Thursday.
As a promotion for American Tourister's new line of luggages, I have to say it was quite entertaining.
For our full video of the flash mob, you can click here.
American Tourister releasing new luggages with trendy and distinctive designs
From now to May 14, 2023, American Tourister will be celebrating their "Find Fun Everywhere" campaign with a new line of colourful and trendy luggages.
This collection features four new designs, which are customised to the travel needs of different travellers.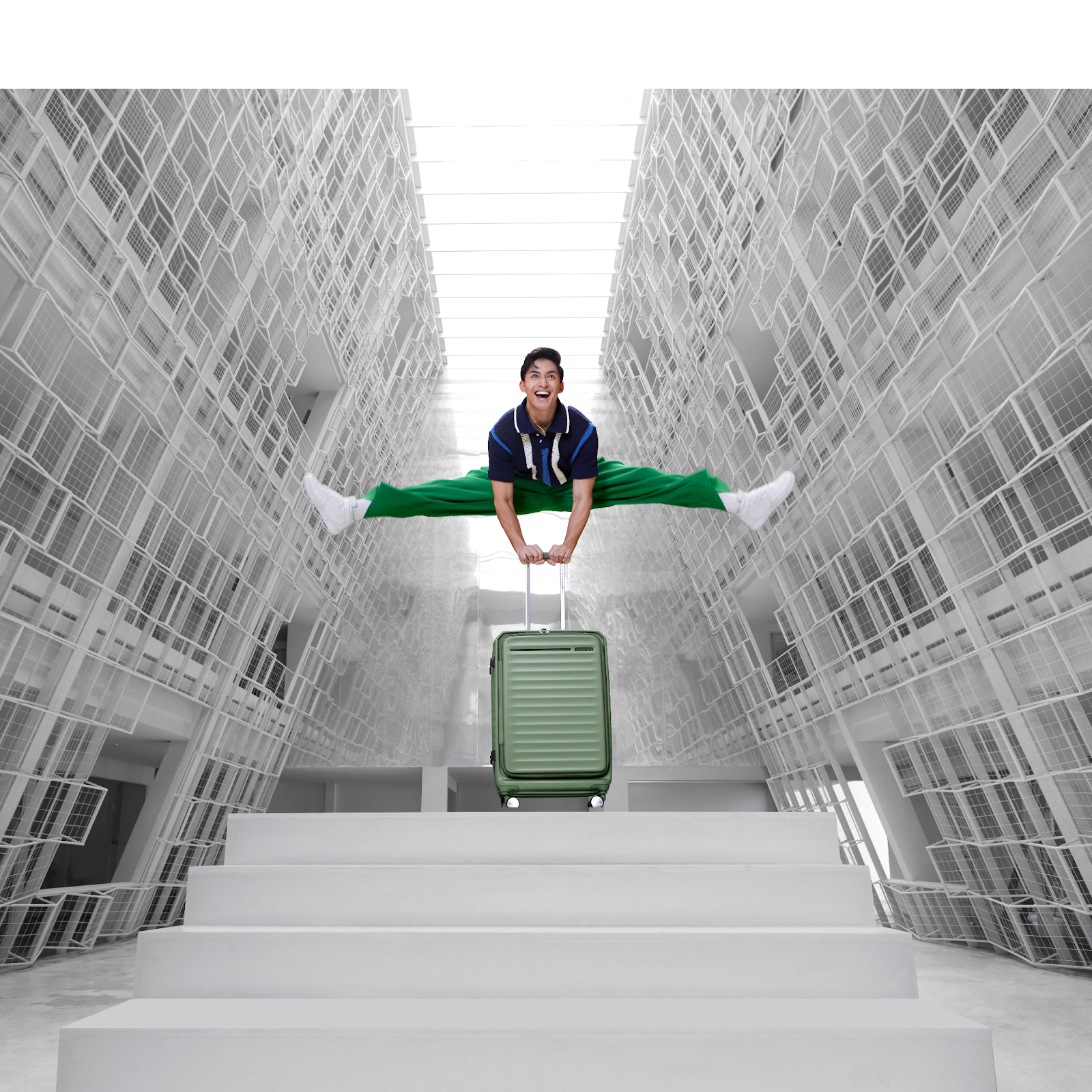 The Frontec series (S$320 to S$370) offers a portable solution for workers on the go.
The luggage features a laptop compartment made for easy access and a USB port, along with an anti-theft zipper and lock combination.
It comes in five colours: Black, Navy, Lemonade, Apricot, and Forest.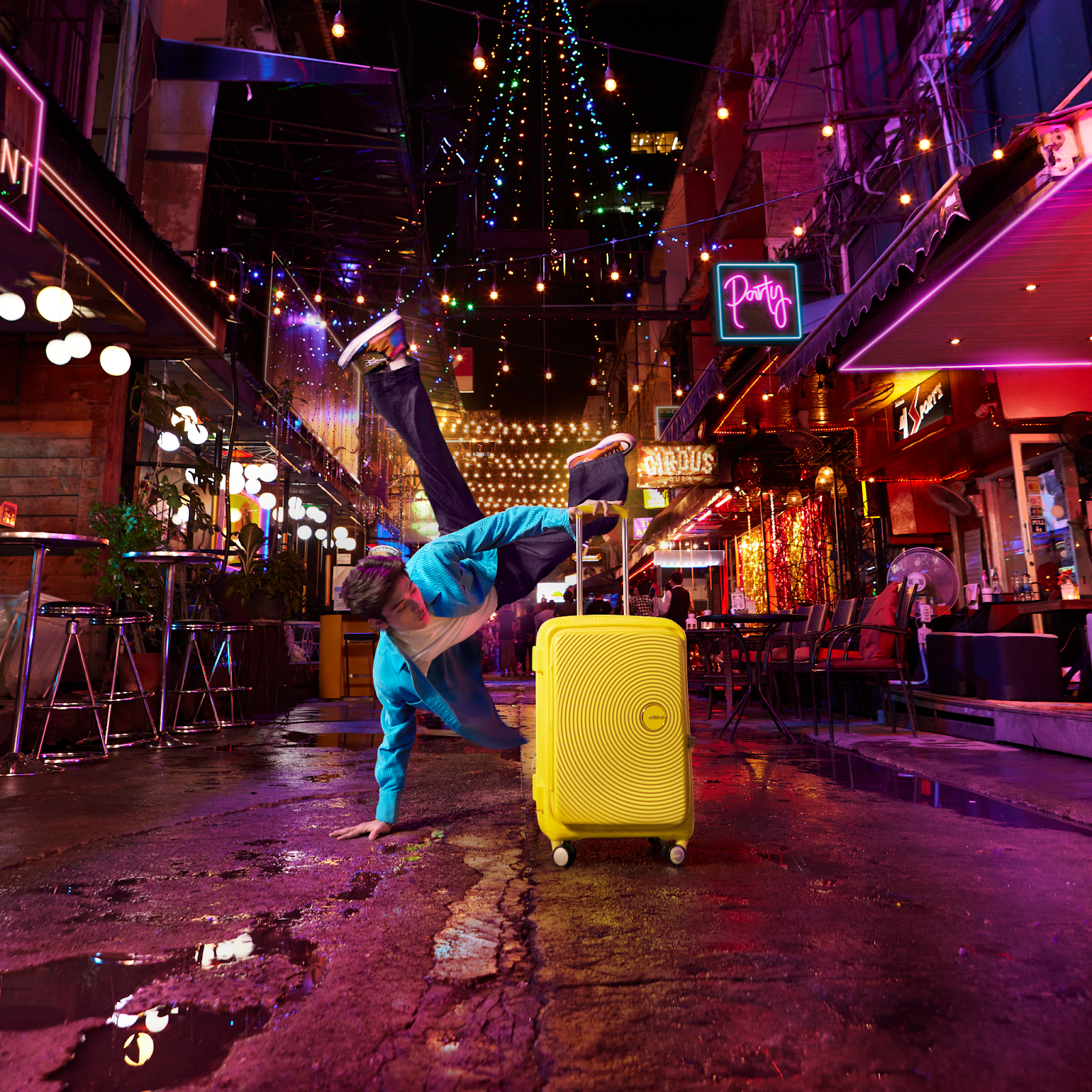 The Curio series (S$260 to S$320) is ideal for shoppers and travellers who bring a lot.
Designed for comfort and capacity, the luggage features soft handles, 360° rotatable wheels and a fully expandable function.
It comes in five colours: Black, Coral, Yellow, Lavender, and Khaki.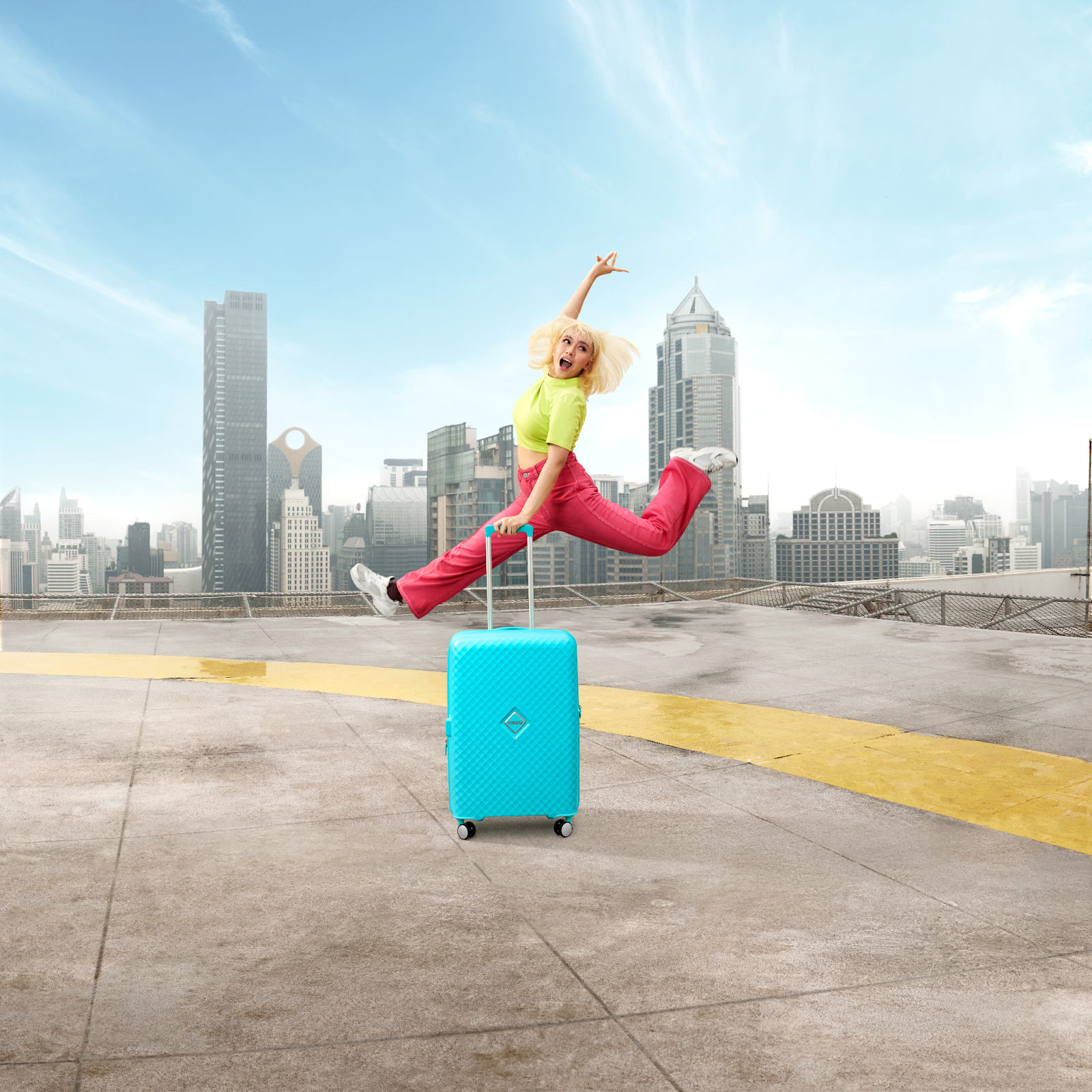 The Squasem series (S$280 to S$320), is geared towards extra tidy travellers.
The luggage features a multi-functional storage design with multiple compartments, and is made out of a durable polypropylene material.
It is available in three colours: Black, Aqua Blue and Neon Yellow.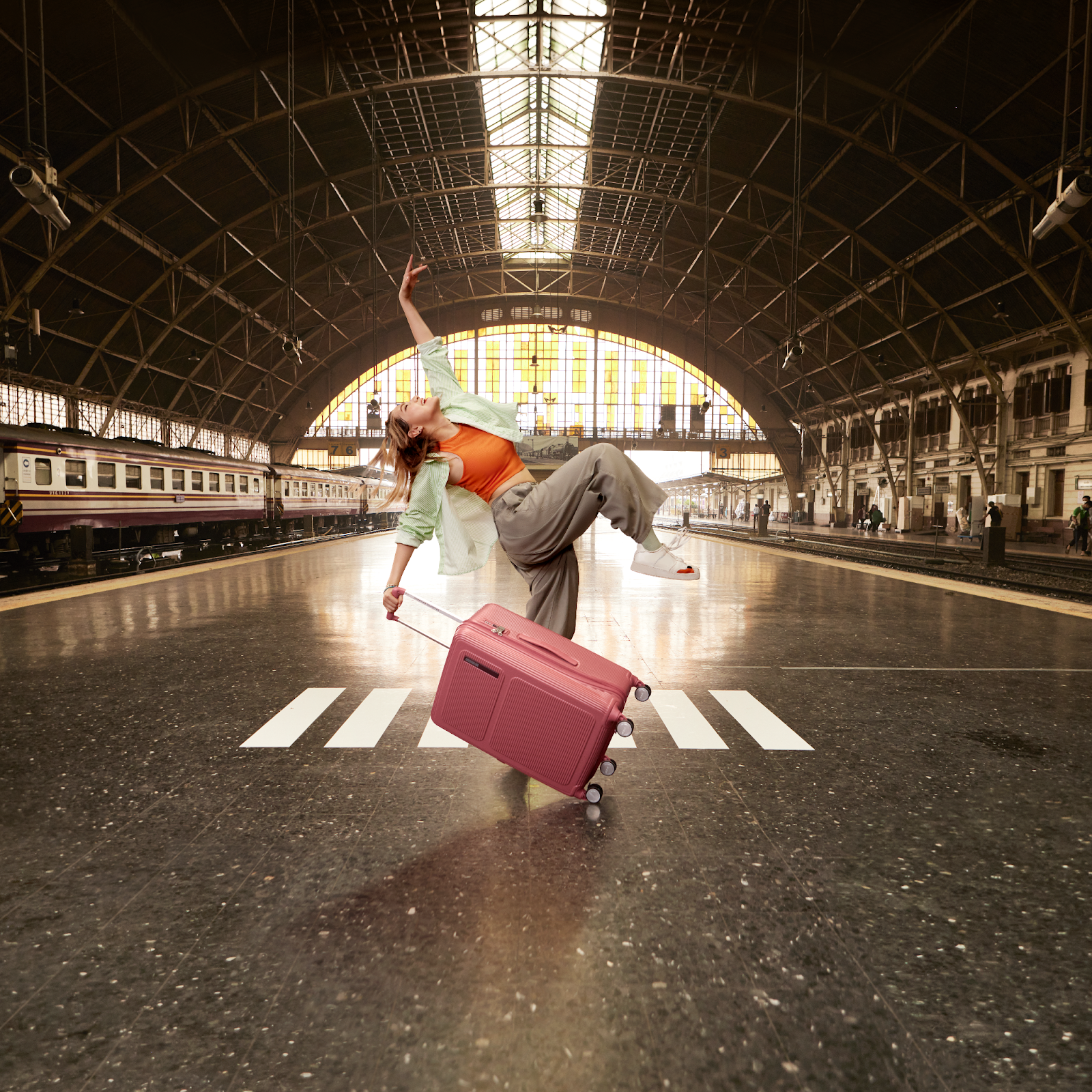 Finally, the Maxivo Series (S$200 to S$280) focuses on the ease of packing and usage.
The luggage features the signature Plentivol Packing system which provides more storage for the traveller, and comes in rich hues.
It is available in four colours: Jet Black, Petrol Blue, Forest Green, and Jester Red.
American Tourister's new collection now available while stocks last
If you're looking to travel in style, consider checking out American Tourister's new collection, available now (while stocks last).
The luggages will also be available at these participating stores:
TANGS Orchard
Takashimaya
Isetan (Scotts, Tampines and NEX)
Metro (Paragon and Causeway Point)
OG (Albert Complex and People's Park)
IMM
For more updates on the campaign, follow American Tourister on Instagram (@americantourister_sg) or TikTok (@americantouristersea).
This is a sponsored article by American Tourister.
Top image from picture / screenshot of video courtesy of Daniel Seow.