Do you know of an F&B place that should be featured on Mothership? Tell us more at [email protected].
Cathay Cineplexes at AMK Hub is offering as much caramel popcorn as you want, as long as it fits in any container.
The bring-your-own-container event will take place on Sep. 6, 2023.
@cathaycineplexes ADD THIS TO UR FAVOURITES AND TAG SOMEONE WHO NEEDS TO KNOW ABT THIS #singaporecinema #cathaycineplexes #fyp #foryoupage #popcorn #cinemasnacks #sweetpopcorn #saltedpopcorn #caramelpopcorn #giveaway #bringyourowncontainer #bringyourown ♬ Bongo Cha Cha Cha – Goodboys
According to Cathay Cineplexes, one will have to purchase a Medium Popcorn Combo (S$10) before they can participate in the event.
On top of having as much caramel popcorn that can fit your container of choice, the Medium Popcorn Combo also includes a medium popcorn (yes, more popcorn) and a regular soda.
There are some conditions, though.
Only selected containers allowed
If you're wondering what containers are allowed, here's a helpful list from Cathay Cineplexes: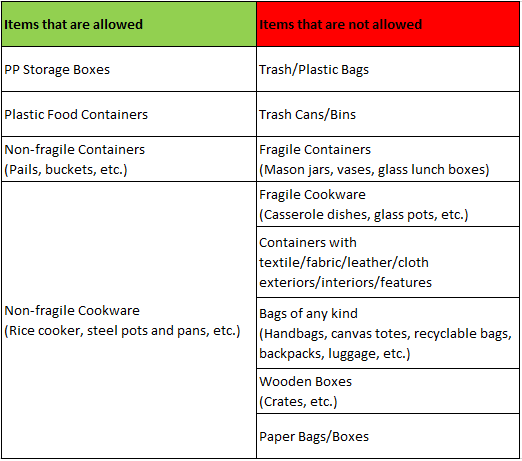 This promotion is limited to the first 100 redemptions on Sep. 6, from 1pm to 5pm.
Only one container is allowed per transaction.
The cinema will also only give a maximum of 3kg of popcorn per transaction.
More information can be found here.
Related story
Top photos from Cathay Cineplexes and Google Maps.
Congratulations! You have made it to the end of the article (whether by speed-scrolling or otherwise). This alone qualifies you to apply for the role of an Editorial Intern (Nova) at Mothership. Click here to find out more.
If you like what you read, follow us on Facebook, Instagram, Twitter and Telegram to get the latest updates.