Creators of the Chinese drama "Justice in the Dark" are under fire for using a photograph of K-pop idol Rosé from Blackpink in a controversial scene.
The series first began airing on Feb. 18.
Coming hot on the heels of mainland Chinese BL (Boys' Love) dramas such as "Word of Honor", "The Untamed", and "A League of Nobleman", this live action adaptation of Priest's BL novel "Silent Reading" was anticipated to be yet another breakthrough for China's strict media censorship.
The scene
The now-infamous scene began when main character Luo Wei Zhao (Fu Xin Bo) walks into a bar, but what happened next is far from a joke.
Wei Zhao approached the reception and asked for a "waiter".
He was handed an iPad and he swiped through a selection of female profiles.
Sharp-eyed viewers instantly spotted Rosé's picture on the third page.
Chinese drama under fire for using Blackpink's Rosé photo in sex worker catalogue https://t.co/dBX4R7veWo pic.twitter.com/7DK8Jxy4fA

— Mothership (@MothershipSG) February 22, 2023
This is followed by Wei Zhao saying, "这照片修得连妈都认不出来 (This photo is so edited that even her mum wouldn't recognise her.)"
So much for that. Although it certainly didn't help that you zoomed in on it, sir.
The drama team's initial response of deleting the scene was met with harsh backlash.
One Weibo user commented: "Does deleting the scene mean that it didn't happen in the first place? Are they not going to apologise and explain?"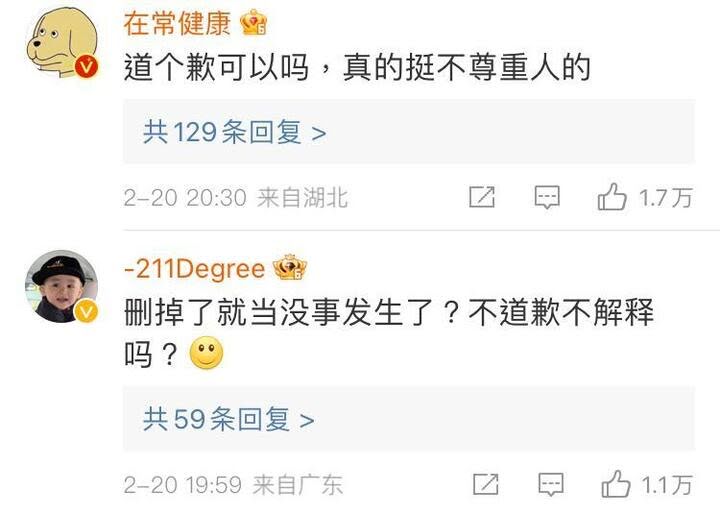 The aftermath
Feeling the heat from the internet, the art and design team posted an official public apology on Weibo on Feb. 21.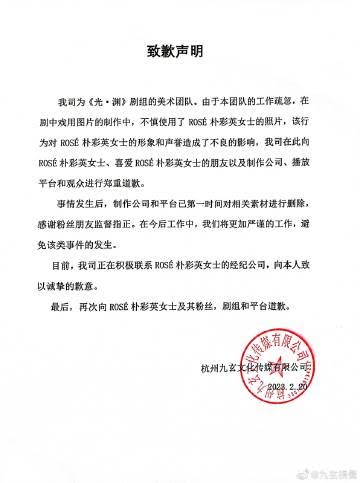 "Due to our team's negligence, we carelessly used the photo of Miss Park Chaeyoung (Rosé) while creating an image for the drama's use. This action has negatively impacted Miss Park Chaeyoung's (Rose's) image and reputation.

Our company sincerely apologises to Miss Park Chaeyoung (Rosé), to those who like Miss Park Chaeyoung (Rosé), to the production company, broadcasting platforms, and viewers."
Fans appear to have more or less accepted the apology. Many continue to insist on the need to respect celebrities—regardless of gender.
Top images via rosesarerosie and Youku
If you like what you read, follow us on Facebook, Instagram, Twitter and Telegram to get the latest updates.