A raging fire badly damaged a HDB flat at Fernvale Road in Sengkang on May 18 morning, which was suspected to have originated from the charging of a battery pack of a personal mobility device (PMD) in the living room.
In a Facebook post on the same day, the Singapore Civil Defence Force (SCDF) stated that they were alerted to the blaze at around 6:20am.
It took place in a fourth-floor HDB unit at Block 443C Fernvale Road.
Fire raging in the living room of the unit
SCDF noted that upon arrival, the fire was raging in the unit, and this affected the contents of the living room.
It was subsequently extinguished by firefighters from Sengkang Fire Station using a water jet.
A picture of the aftermath showed the charred interior of the unit.
Three persons conveyed to SGH for smoke inhalation
SCDF added that during the firefighting operation, three persons were found in separate bedrooms of the affected unit.
They were rescued by SCDF firefighters, and conveyed to the Singapore General Hospital for smoke inhalation.
Another three persons from a neighbouring unit were evacuated by the police and SCDF as a precautionary measure.
Additionally, about 50 residents had evacuated from the block prior to SCDF's arrival.
Fire likely originated from PMD battery pack: SCDF
Preliminary investigations indicated that the fire had likely originated from the battery pack of a PMD, which was charging in the living room, SCDF noted.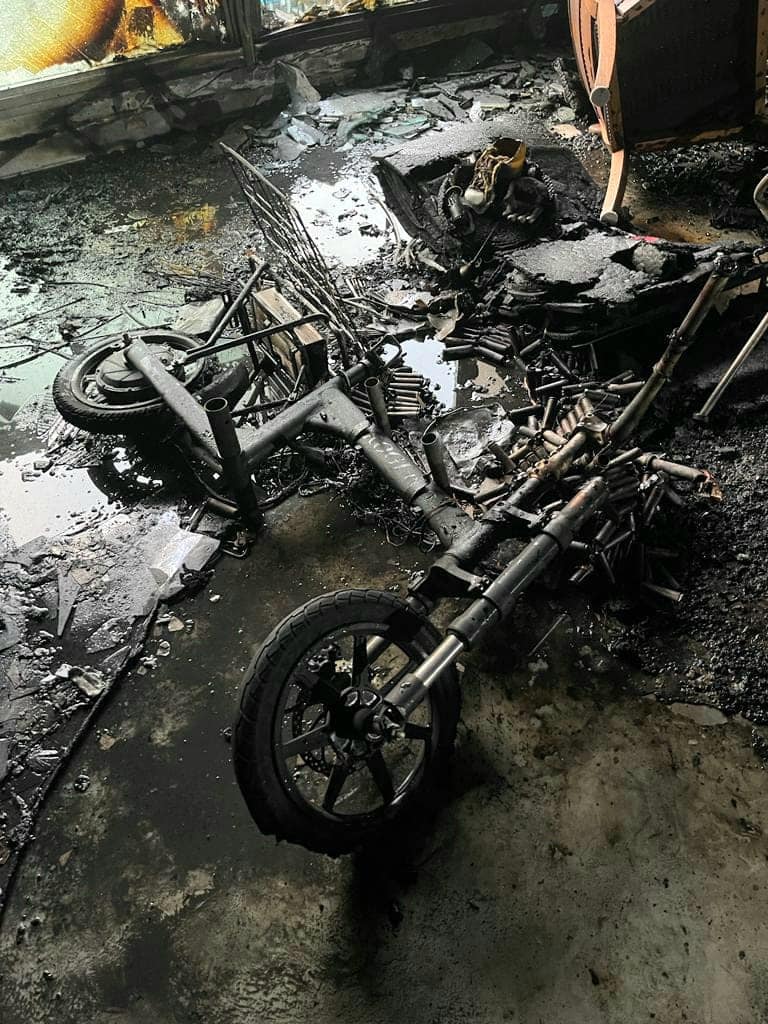 SCDF also issued a reminder to the public on ways to prevent fires caused by PMDs or power assisted bicycles (PABs).
PMDs refer to wheeled, motorised gadgets like electric scooters or hoverboards, while PABs refer to bicycles equipped with battery-powered motors.
Here are some fire safety tips provided by SCDF:
Don't charge batteries for an extended period of time, or overnight
Don't buy or use non-original batteries
Don't charge a PMD or PAB near combustible materials or near an escape path
Do regularly check batteries for any damage or deformities
42 fires caused by such devices in 2022
This was not the first time that fires in HDB flats were caused by PMDs, PABs or personal mobility aids (PMAs).
PMAs refer to mobility aids like motorised wheelchairs or mobility scooters.
According to SCDF statistics, there were 42 fires caused by these devices in 2022, down from 63 in 2021.
In the same press release, SCDF also reminded members of the public to stay vigilant when handling their devices.
"Such fires can develop rapidly, and cause serious injuries and property damage," they noted.
Related articles:
Top image from SCDF on Facebook.