When it comes to achieving the best skin for women, the ultimate goal usually boils down to two key attributes — radiance and flawlessness.
And while the occasional pimple outbreak can be bothersome, it is usually treatable and oftentimes brushed off as a sign of youth.
Dealing with pigmentation issues on the other hand, are a little more prickly.
Pigmentation — an umbrella term for such issues, refers to the overproduction of melanin, resulting in dark spots that surface on the skin.
This can be due to post-inflammatory hyperpigmentation (PIH) which occurs with skin trauma or injury, and sun spots from prolonged sun exposure.
Even freckles are a form of skin pigmentation – though stemming from genetics. It can however, be activated by sun exposure.
There is also melasma, which is classified by one journal article as a "benign yet psychologically debilitating skin condition".
According to the article, it is prevalent in Asian women.
Unlike other pigmentation types, however, melasma is often triggered by hormonal changes, for example during pregnancy or the consumption of birth control pills.
But there's also the issue of liver spots — an undeniable hallmark of ageing, and probably one which many of us hope to stave off for as long as possible.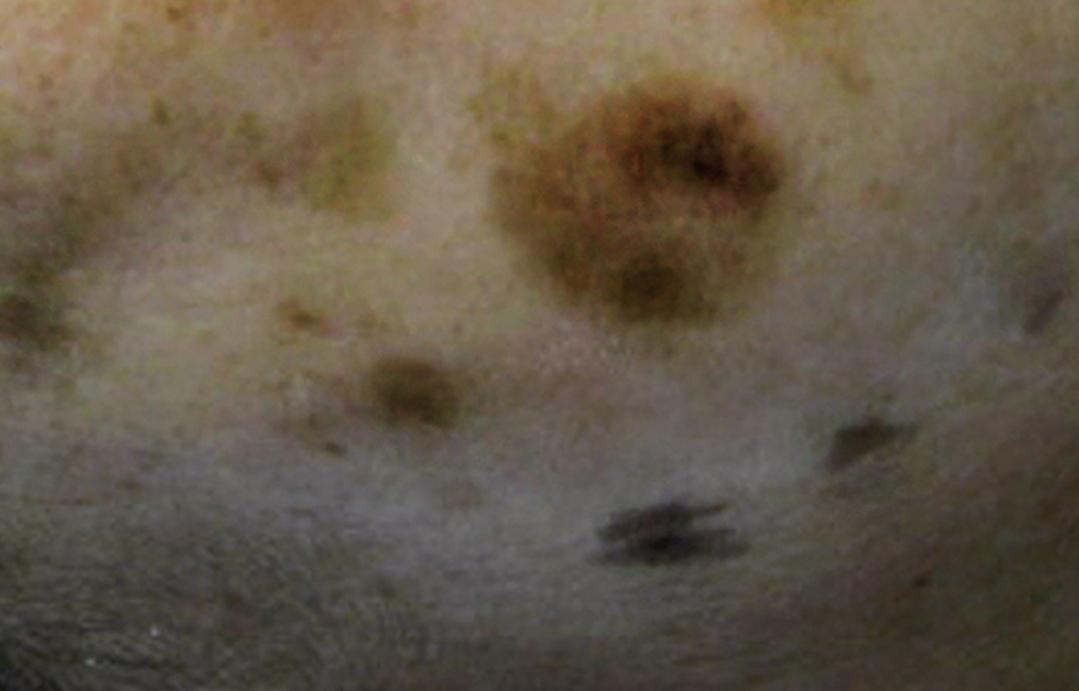 So what causes pigmentation issues to develop?
According to Shakura pigmentation specialist Annabelle Peh, 39, who has more than 10 years of experience in dealing with pigmentation issues, the causes can be multi-fold.
"Pigmentation is a result of the overproduction of melanin, which can occur due to biological reasons like genetics and hormonal changes, or external factors like trauma to the skin, medication and procedures that enhance skin sensitivity, and environmental factors such as prolonged sun exposure," says Peh.
She shares that skin gets its colour from a pigment known as melanin, produced by skin cells called melanocytes, which gives skin its colour.
Surprisingly, Peh tells us that from her experience, what usually brings about pigmentation issues are trauma or injury, which could then lead to inflammation.
Upon recovery, one would usually find a darker patch of skin in place of where the injury once was.
But we're not talking about cuts or bruises here.
"One of the most common causes of pigmentation is acne," Peh states.
"It can also be caused by heightened skin sensitivity due to invasive or dermal procedures such as laser or chemical peels."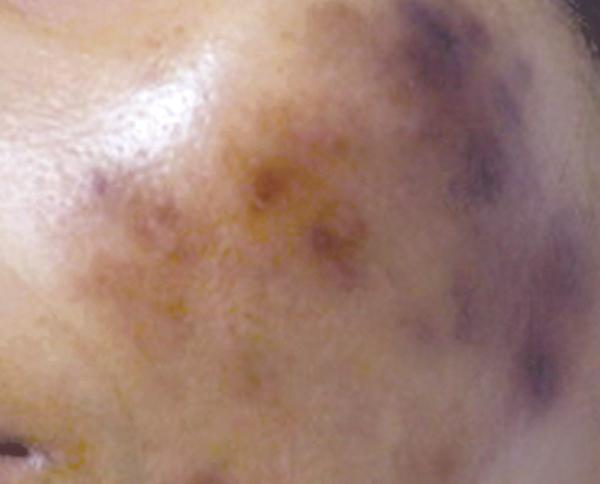 So does one need to worry about pigmentation issues?
Well, yes and no, says Peh.
"Pigmentation itself is generally harmless health-wise, but left untreated, it can alter the appearance of an individual," Peh shares.
She adds that through her years of experience, she has encountered numerous cases of clients who wished to remove melasma as they made their skin dull and uneven, contributing to a fatigued appearance. These spots are sometimes difficult to cover even with concealer or heavy makeup. Peh has also seen male clients who wanted to lighten the PIH spots on their face caused by acne.
And if you're wondering if pigmentation issues can be prevented, Peh shares that sun protection, proper skin care and treatment can help to stave off its effects.
Harmful UV rays, for example, says Peh, are not just a concern when outdoors.
They can also penetrate indoor areas as well, which makes daily sun protection critical even when staying indoors.
"Unbeknown to most, your skin can also receive damage from UV rays in areas sheltered by the sun or indoors," she explains.
She states however, that proper sun care can only stop your pigmentation issues from worsening, but it does not lighten existing dark spots nor prevent new dark spots from forming, especially if you are someone who can't help but be exposed to the sun for prolonged periods of time.
And if these spots have already surfaced on your skin, understanding the pigmentation type and stage are key to treating it effectively.
Delving into the stages of pigmentation, Peh shares that the first is when light brown patches or spots begin to surface on the skin.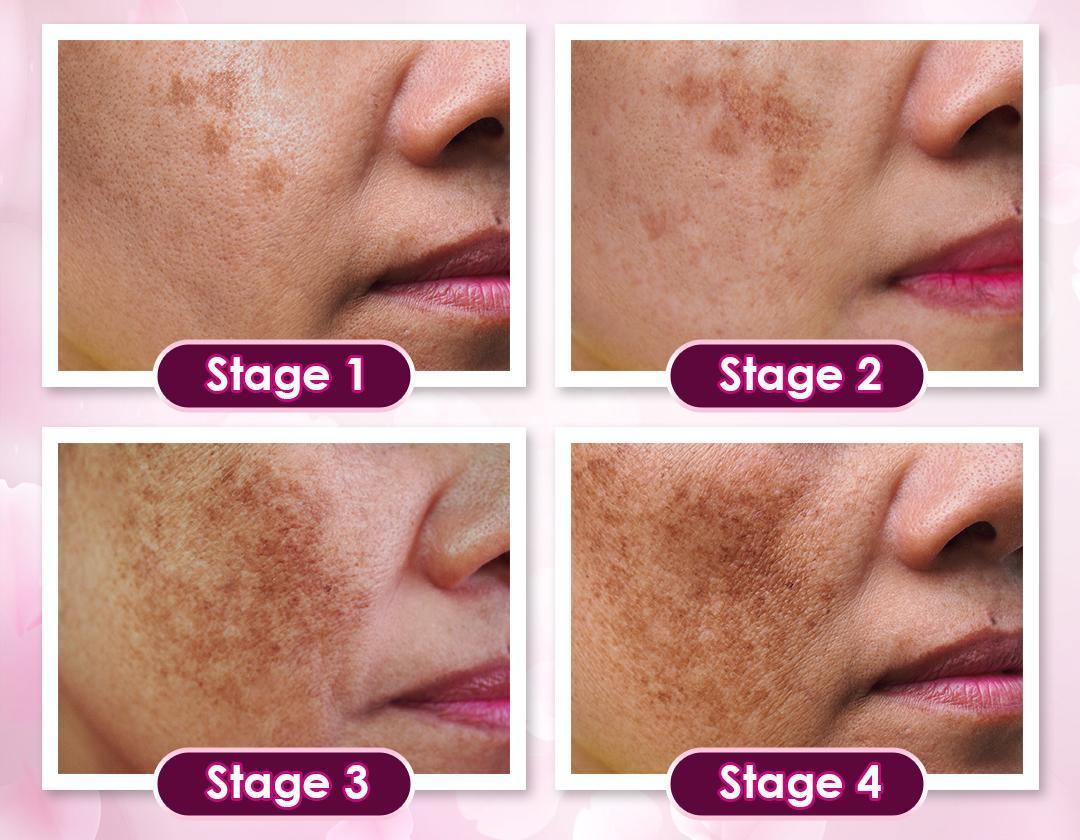 The second stage is when they begin to darken.
Stage three is when they start to grow in size and darken even more.
And stage four is when the "patches or spots of discolouration begin to appear on new areas of the face".
Head down for an in-depth skin analysis at Shakura
Peh, of course, recommends those concerned about pigmentation issues to head down for an in-depth skin analysis at Shakura, where experienced pigmentation specialists like herself are on hand to advise on the recommended treatment.
Shakura, known commercially as the 'pigmentation and whitening specialist from Japan', also happens to be a three-time winner in the category of Best Anti-Pigmentation Facial at the HerWorld Spa Awards. Most recently, it won the magazine's top pick for Best Rejuvenating Facial for 2023. The company received the Superbrands Award in 2022 and 2023 consecutively.
"At Shakura, we provide an in-depth skin analysis to help identify your pigmentation type, stage, and other skin concerns. Our treatments are effective yet gentle on even sensitive skin because they are fully customised to your skin type and pigmentation concerns," Peh shares helpfully.
She tells us that each session includes something called the Shakura Active Formula, which is designed for Asian skin and formulated with Milk Essence and Roselle Extract, with its concentration adjusted to the personal needs of clients. The treatment is non-invasive with no lasers nor injections involved. And because it doesn't cause any pain or redness, there is no downtime, and clients can resume their daily activities immediately after their treatment.
"This formulation is designed to not only lighten pigmentation and brighten dull skin, but also penetrates deep within the skin's cellular levels to inhibit the production of excess melanin. This strengthens the skin's barrier to protect your skin from environmental and sun damage, while preventing the formation of new dark spots," says Peh.
"Post-treatment, our consultants also provide a personalised skin care routine complete with our in-house products to ensure continuous improvement and long-lasting results from the comfort of your home."
If you're looking for an effective and painless way to rid yourself of dark spots, Shakura is offering new customers a chance to experience the Miroko® Whitening Treatment at S$48 nett (U.P. S$458). Find out more about the promotion here.
But of course, one other way to deal with dark spots on your face or an uneven skin tone, is by covering it with make-up.
However, if you're fine with your skin being the way it is, dark spots and all, there's nothing wrong with just going au naturale.
Such skincare solutions should only be adopted if you really want it.
This is a sponsored article by Shakura.
All images courtesy of Shakura.