I'll be honest. I'm no Greta Thunberg, but when it comes to being environmentally-friendly, I do try — somewhat.
I recycle. I don't buy bottled water. I do my best to avoid fast fashion, purchase eco-friendly products, and cut down on disposables.
But my efforts are far from ideal.
I still consistently forget to bring my lunch box to the office (we have a strong dapao culture here), and I'm guilty of occasionally being less-than-thoughtful when it comes to my purchases.
So when my colleague asked if I would like to try going zero-waste for a week, I thought it'd be the perfect opportunity to discover my inner eco-warrior.
And perhaps finally bring my lunch box to the office.
Day 1 – Thursday
I started off my week with a clear target in mind: minimise food wastage.
Despite my parents' best efforts, I often have trouble finishing my meals when dining out (to their eternal consternation).
Unlike plastics, I can't reuse or recycle excess food. I can try reducing the quantity of my orders, but more often than not, it's just too much food.
The obvious solution is to prepare my own food.
At home, I have the flexibility to cook just the right amount for myself, and a plentiful supply of containers if I mess up my estimations.
And while I'd usually baulk at the idea of cooking on a weekday, I was determined to do my best.
What can I say, I'm ambitious.
Process
Of course, a few problems quickly became apparent.
While grocery shopping at the supermarket, I belatedly realised that everything (except the fruit section) was wrapped in plastic.
Despite my best attempts at searching for plastic-free groceries, the only plastic-less grocery I got for my family was a bunch of bananas.
Although I did remember to grab my reusable tote bag on the way out, so points for that.
Not to be daunted, I diligently washed every last piece of plastic wrapping and added it to the week's recycling pile.
I also washed the glass container that came with one of the ingredients, and stored it away for future use.
Extra ingredients were also neatly packed into the fridge for my next meal.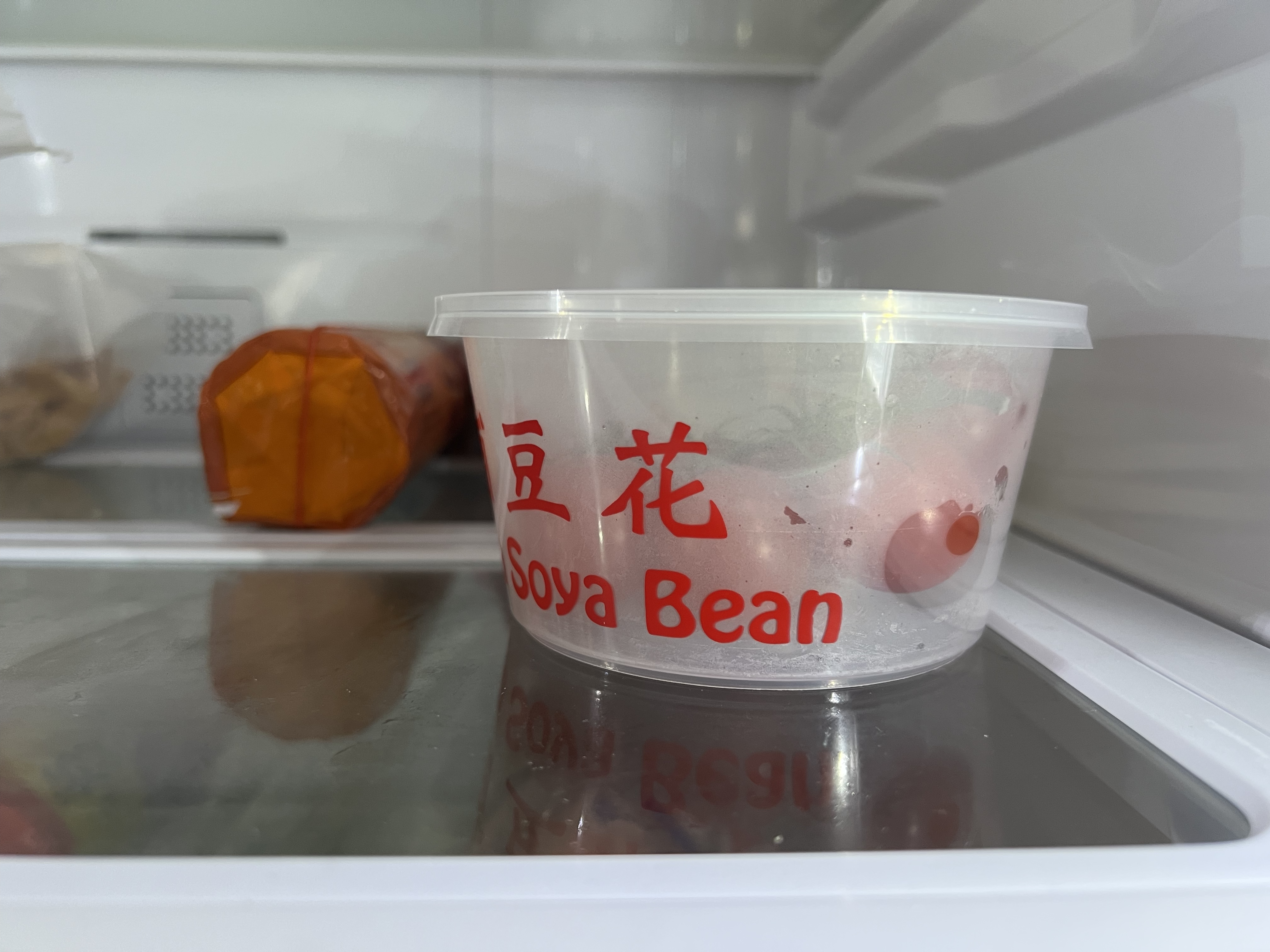 I was feeling pretty pleased with myself when I realised — with belated horror — that I had instinctively torn off a piece of kitchen towel to wipe up a spill.
To make things worse, the recipe called for a cube of chicken stock, an ingredient that comes most disagreeably wrapped in unsalvageable paper.
Oops.
Zero waste rating: 3/5. Well-intentioned, but use a kitchen cloth for spills next time.
Day 2 – Friday
In preparation for CNY, I decided to do some shopping.
Namely, get a seasonally-appropriate, très huat outfit in celebration of my first year doling out ang paos.
In the spirit of zero waste, I made the decidedly inauspicious call to get said outfit secondhand off Carousell instead.
Nobody tell my grandma.
Process
For my CNY fit, I keyed in the usual keywords: red, dress, cheongsam, qipao.
I wasn't able to find a traditional piece to my liking, but after some speed-scrolling, I managed to find a cute dress with an adorable print and a reasonable price tag.
Plus, it was wearable enough that I'd be able to get a fair bit of use out of it.
The best part of Carousell is, of course, the haggling.
After some back-and-forth, I managed to get the dress at S$10 less than its listed price — and at a fraction of the price of a brand-new piece.
Here's a pic: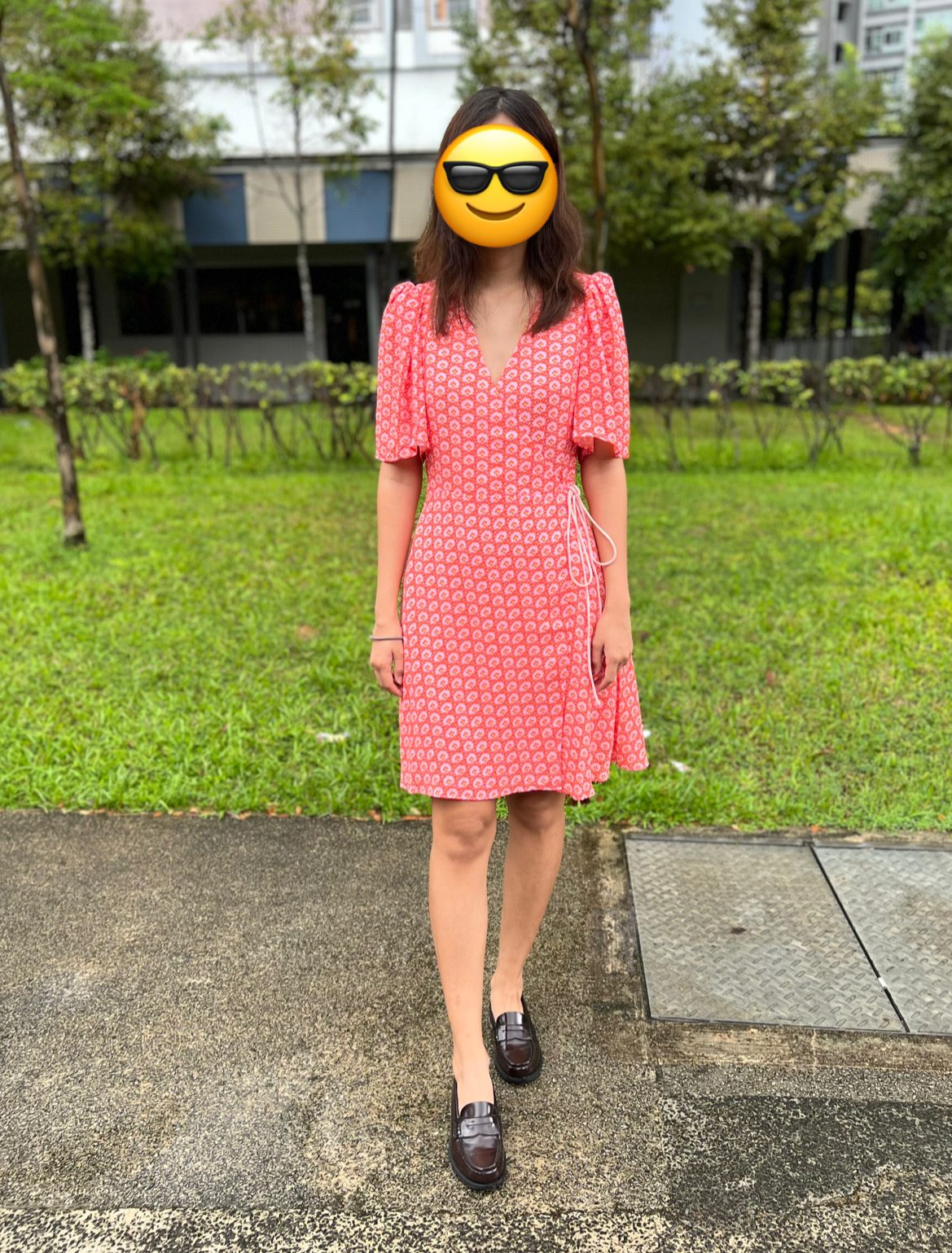 Of course, the reality is that to be truly zero-waste, I probably could have just worn an old dress from my closet.
But at risk of sounding like a shallow Earth-hater — I kind of like having something new to wear, every once in a while. Like for CNY.
That's something to work on, I guess.
Zero waste rating: 3/5. You'd better recycle that dress — responsibly — once it falls apart.
Day 3 – Saturday
I've wasted many a weekend lazing bonelessly around on the sofa, re-reading old books and playing games on my Switch.
Today, though, I resolved it would be a day of Getting. Things. Done.
AM
First things first — to figure out what to do with one of the many empty containers collected from CNY proceedings (I did say I wasn't perfect).
This one was a sturdy-ish IKEA container that had previously housed a string of festive flower-shaped lights.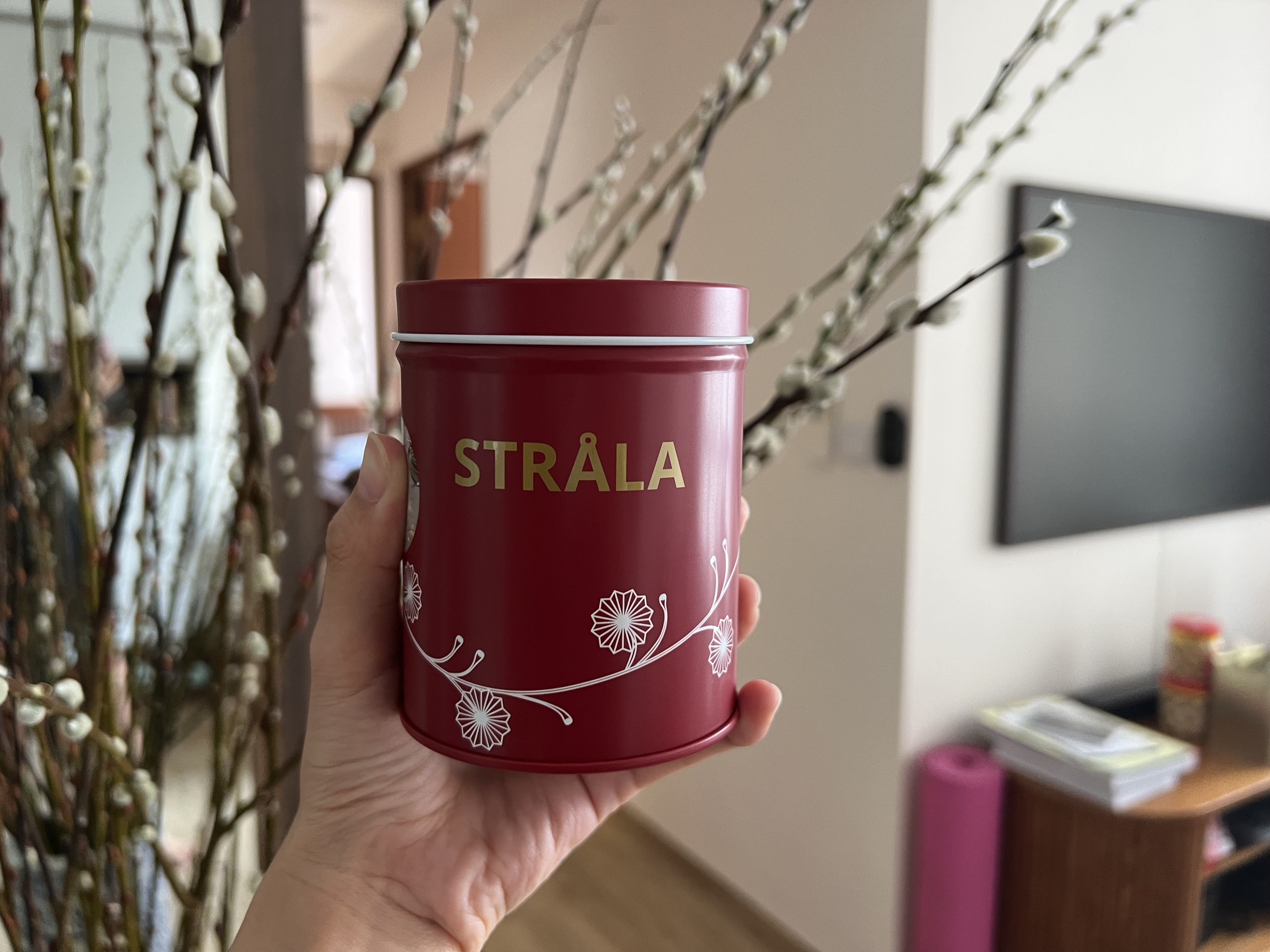 I've never been particularly good at arts and crafts. So I did the simplest thing I could think of: dump some soil mix in the container and call it a flower pot.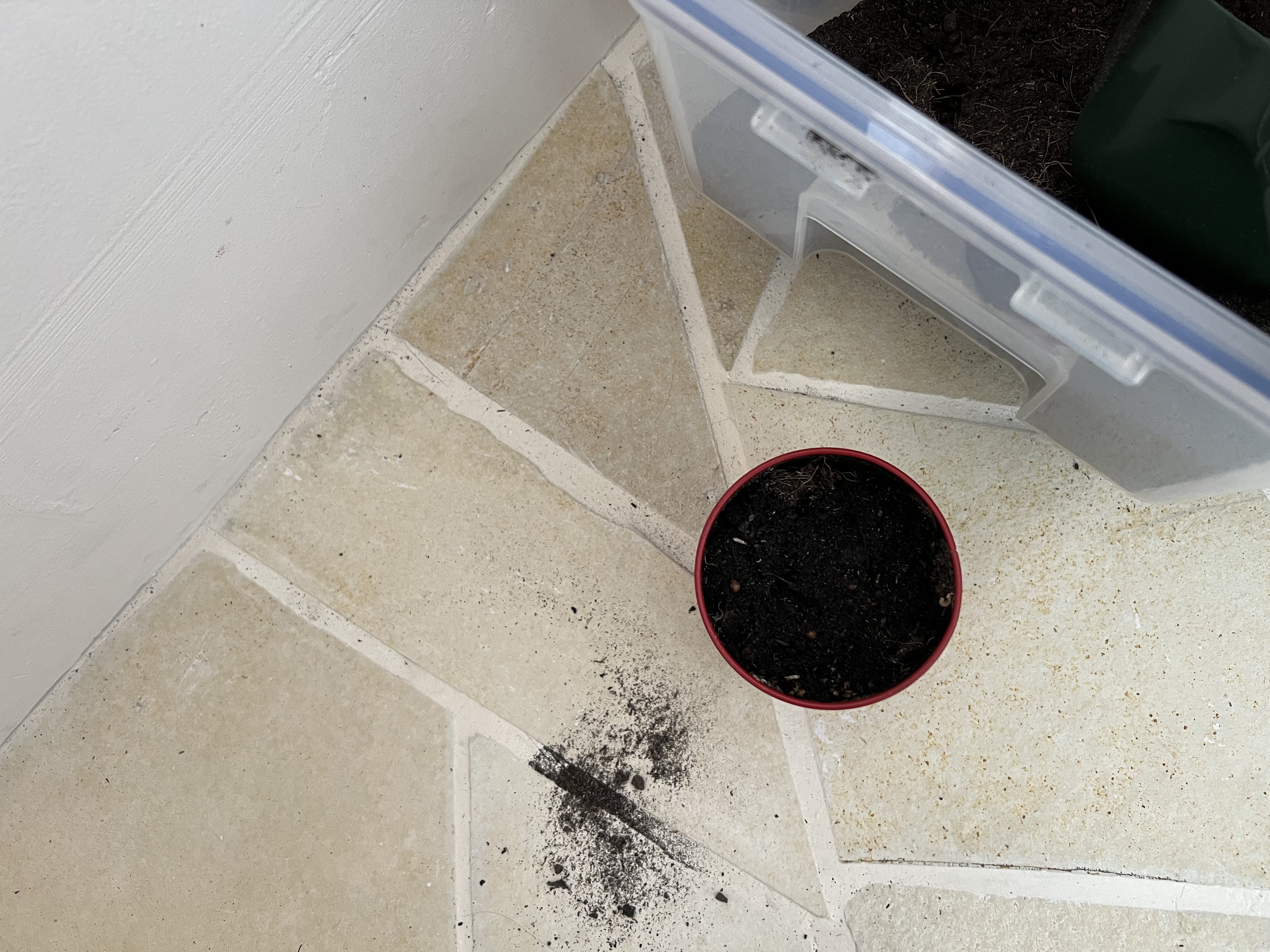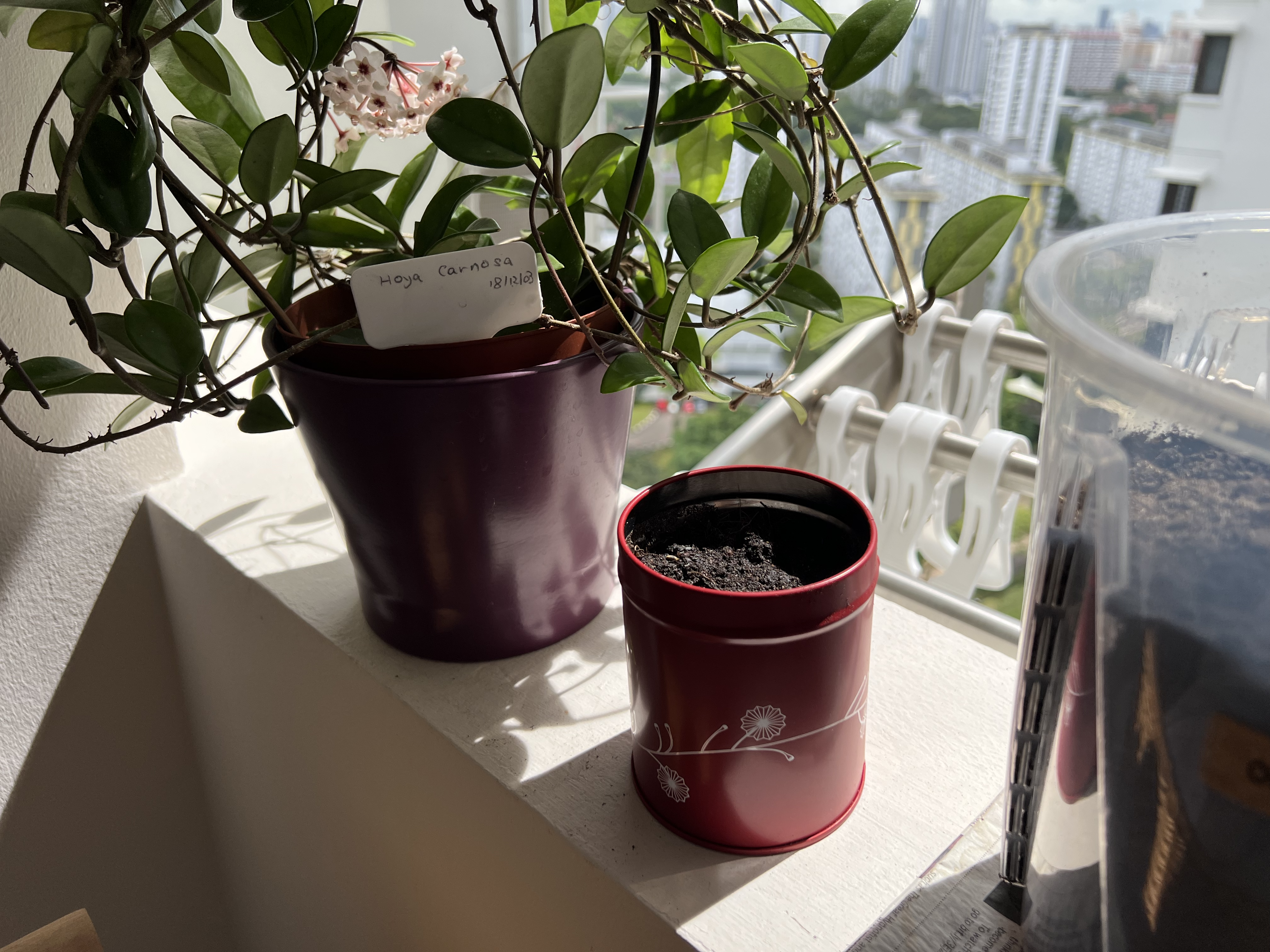 Here's hoping the seeds blossom into flowers as beautifully as the hoya carnosa next to it.
PM
After that anticlimactic start to the day, I headed to a nearby mall to get some grocery shopping done.
On my shopping list was soap, which I probably use at a somewhat faster rate than I ought to.
In the name of sustainability, I decided to check out The Body Shop.
Not only do they use ethically-sourced, natural-origin ingredients, they also have a range of products — comprising shampoos, conditioners, and hand and body wash — that come in a refillable format.
Customers can also drop off their empty The Body Shop plastic containers at any one of their outlets for recycling.
But my target was body wash, and I was curious about their refillable stuff.
Here's what their refill station looks like: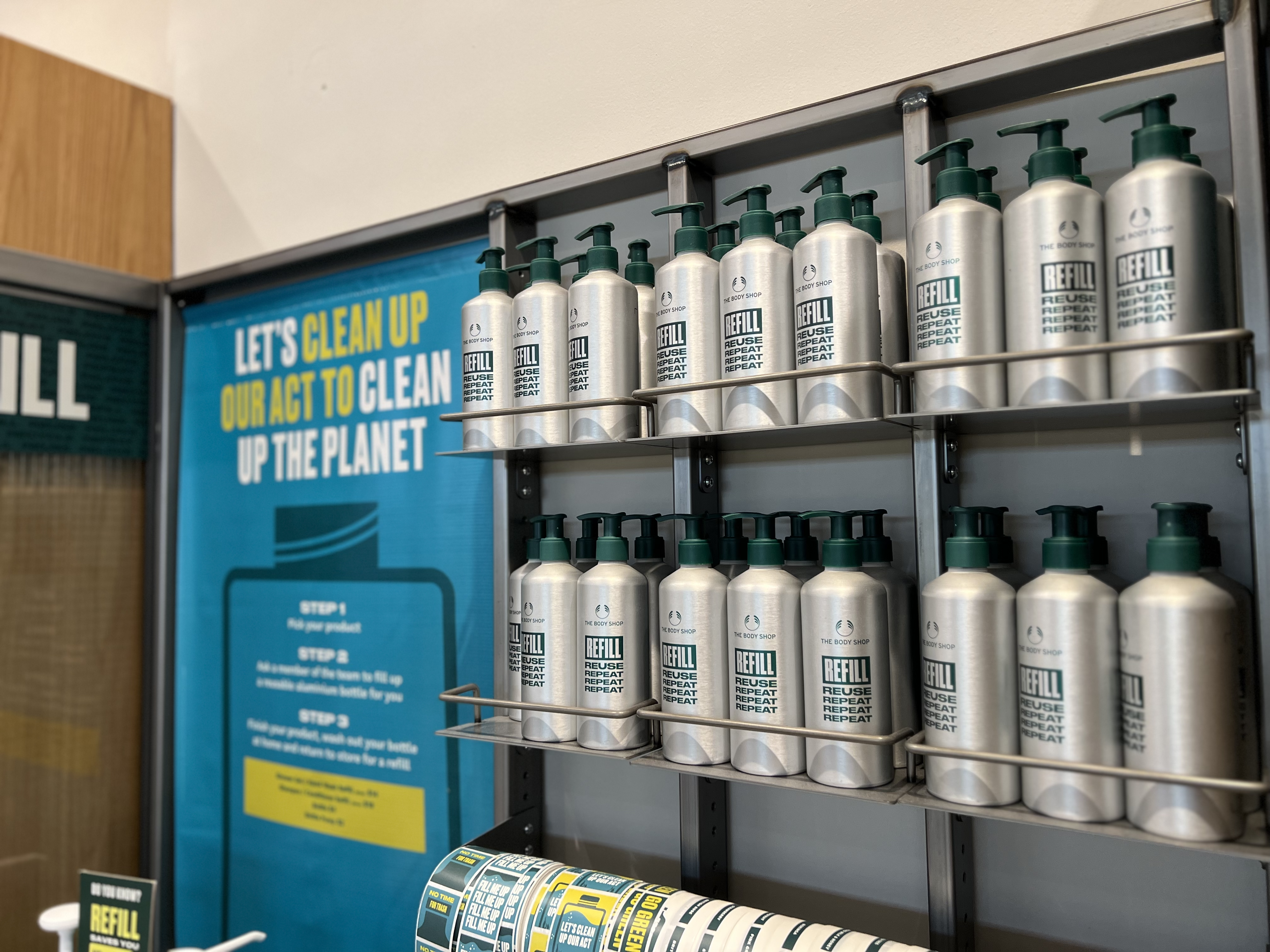 First, you choose a product.
I opted for the shower cream in Almond Milk & Honey because I'm a sucker for sweet-smelling products.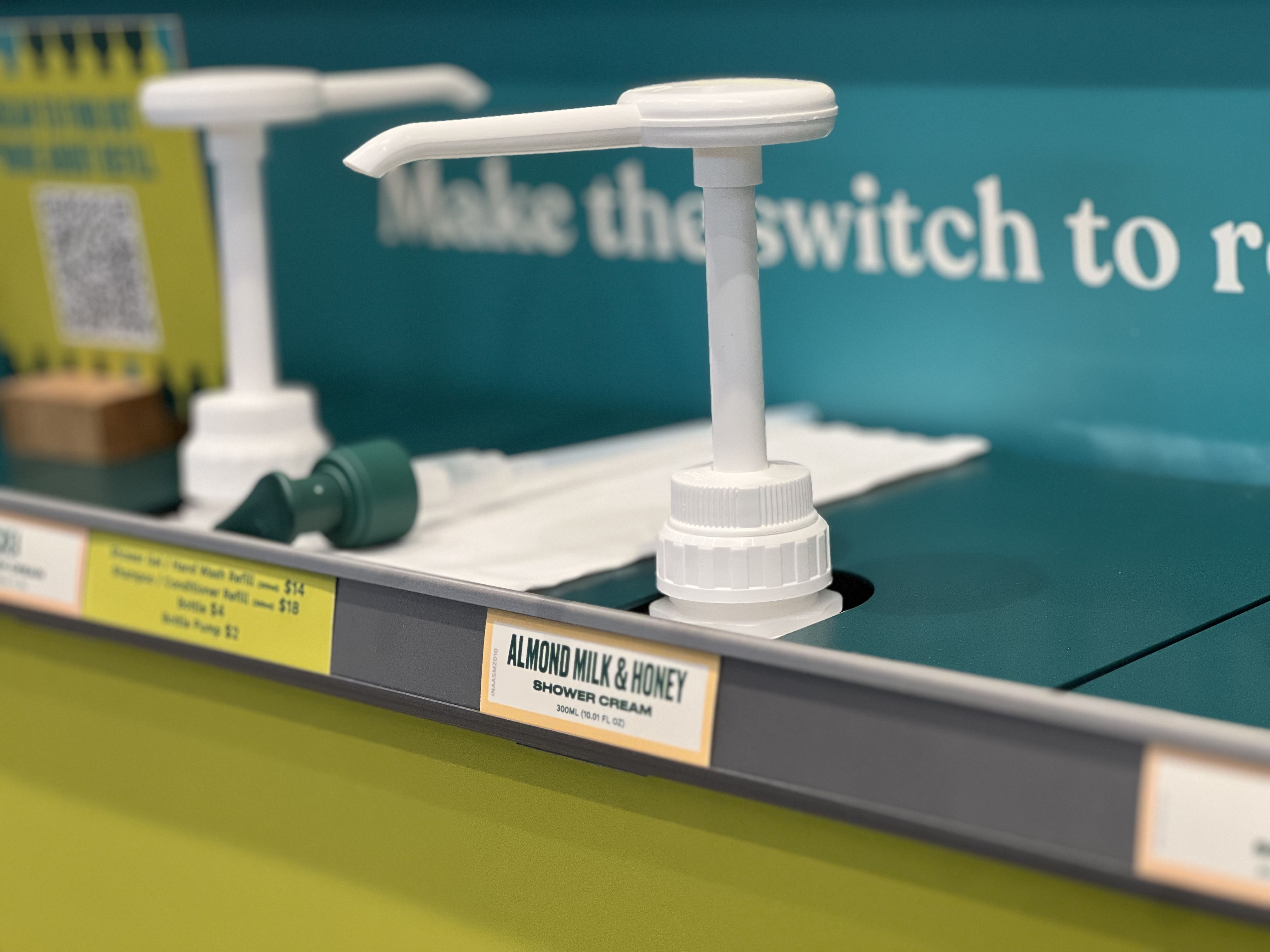 The shop assistant gets a bottle, fills it with your product of choice, and weighs it on a scale for accuracy.
There are also stickers you can use to decorate your bottle, if you're so inclined.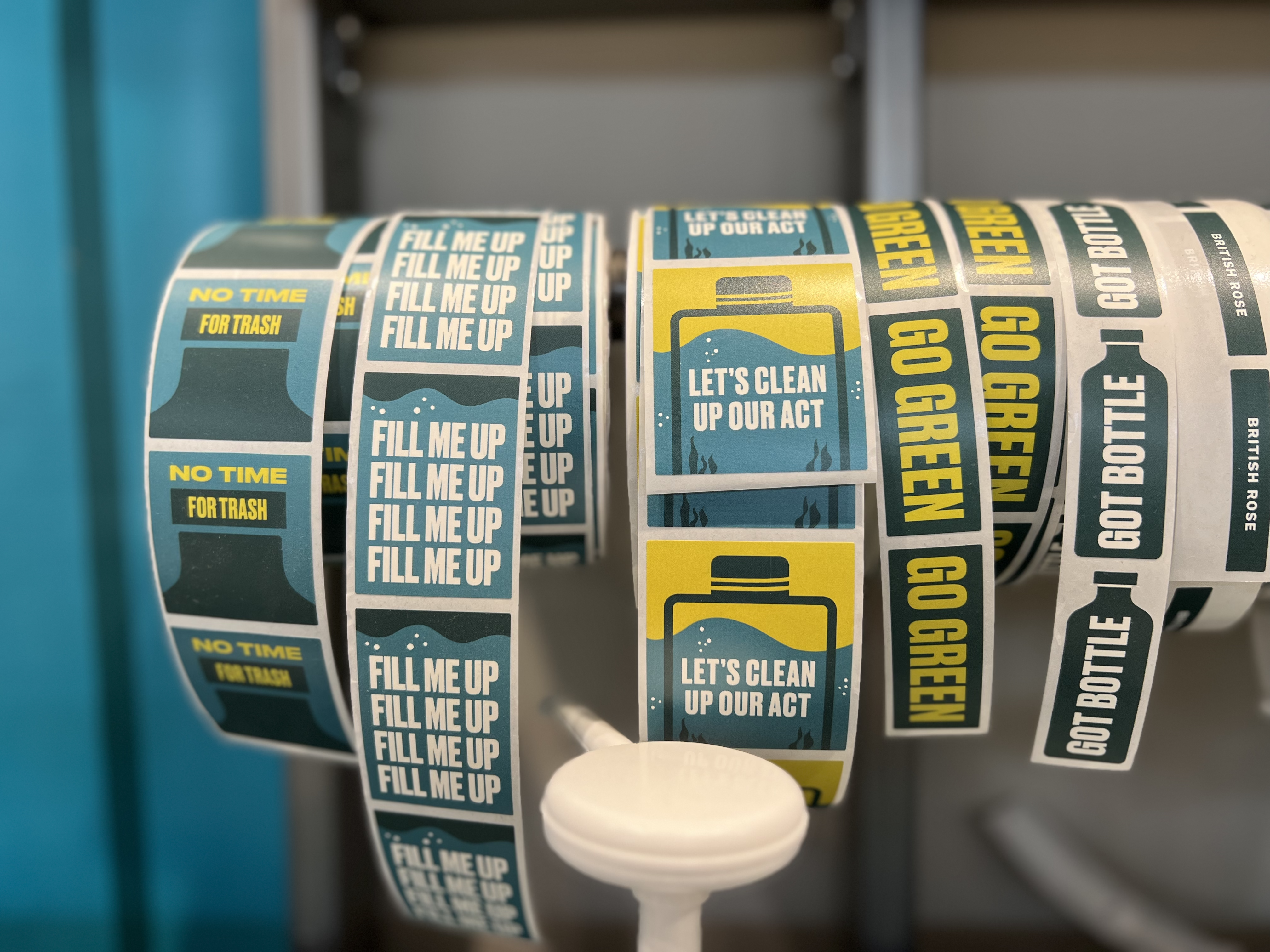 Aaaand you're done. All you have to do is use it, wash and dry the bottle once it's empty, and come back for a refill (you don't have to stick to the same product, either).
Do note that there is a one-time charge for the bottle (S$4) and pump nozzle (S$2).
Although I'd argue that it's kind of worth it, because it looks and feels really premium and durable: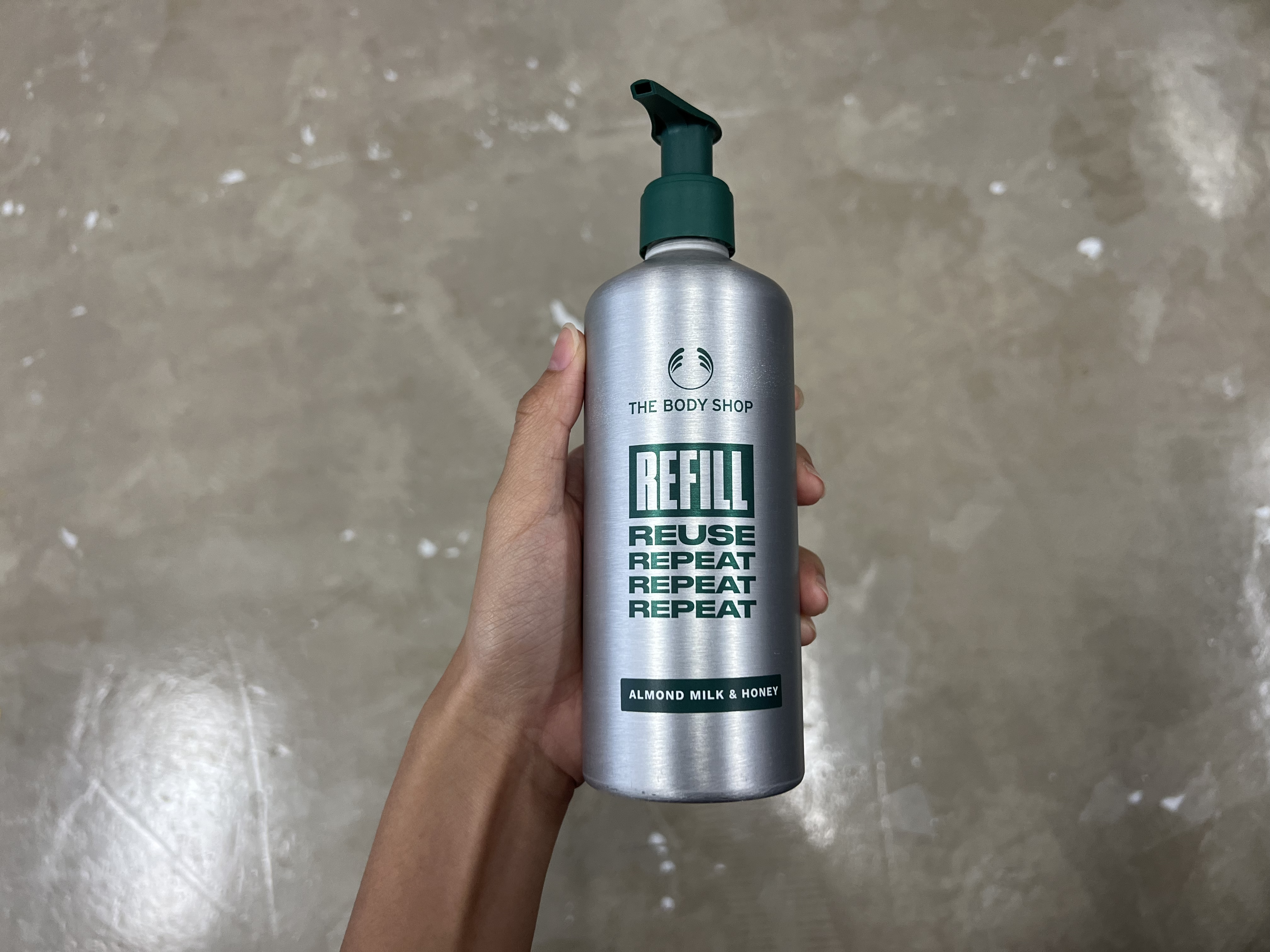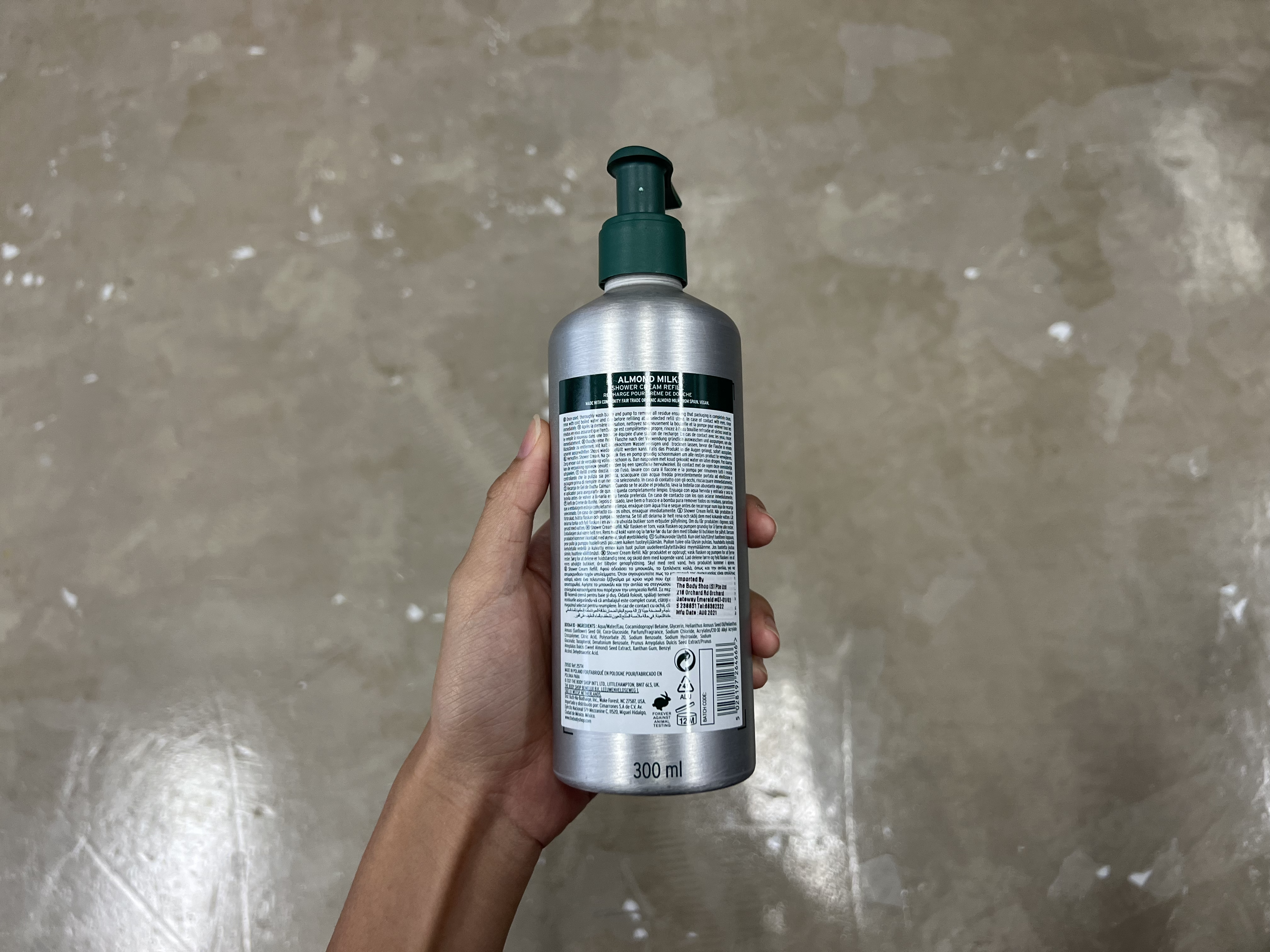 Plus, it's good for your wallet in the long run.
Each refill contains an extra 50ml free, meaning that you can save up to 20 per cent of the price as compared to the regular products.
And it's definitely better for the Earth.
Zero waste rating: 4/5. Points for effort — but seriously, a flower pot?
Day 4 – Sunday
AM
Despite occasionally hitting up Starbucks for a midday sugar rush, I've so far failed to make use of their Going Green campaign, which offers a 50-cent discount if you bring your own tumbler or mug.
Call it a mixture of paiseh-ness and delusion: in my imagination, the effortlessly chic barista would take one judgmental look at my veritably uncool Tiger-brand tumbler, visibly recoil, and declare it too small/dirty/lame for their beverage.
In reality, what happened was this: the barista took my tumbler, asked me if I wanted a grande drink (I opted for a tall), and informed me of the price, post-tumbler discount (S$5.60. I had the Strawberry Black Tea Lemonade. It was great).
But there are a couple of benefits to having your drink in a tumbler.
First, it's certainly much more portable — instead of having to either tote around an unwieldy, condensation-dripping cup, I just popped it back into my bag.
And since it was in a thermos, I could sip from my drink throughout the day at the perfect temperature, without having to worry about it warming up (or, if you're opting for a hot drink, cooling into a cup of tepid nastiness).
I really should have tried this earlier.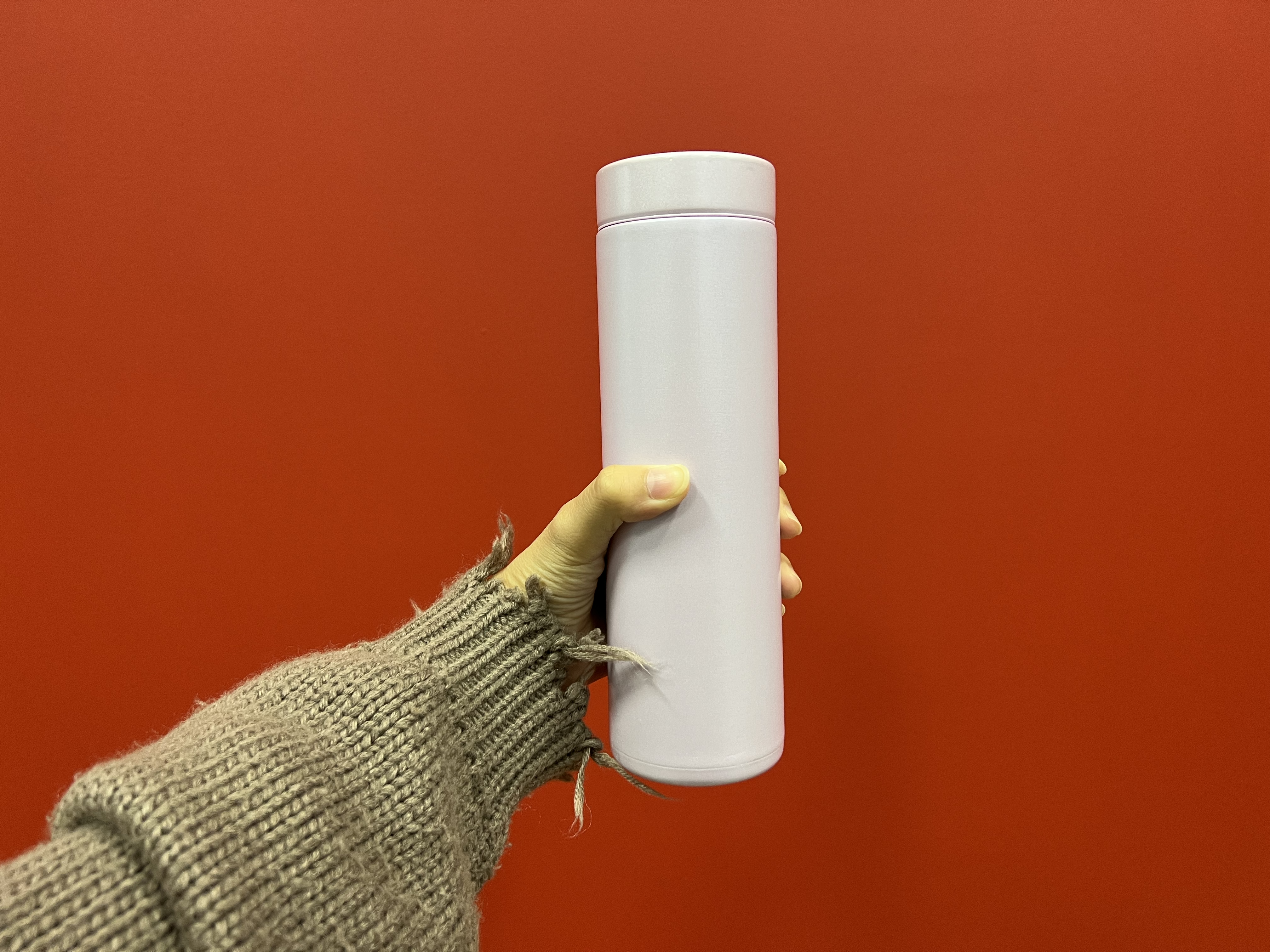 Doesn't quite have the same effect as that iconic Starbucks-cup-against-a-wall photo, but hey, sacrifices must be made for the sake of our planet.
PM
Later in the day, I was feeling kind of peckish, so I decided to drop by a Mr Bean store for a quick snack.
I was thrilled when I found that they sold recycled granola bars.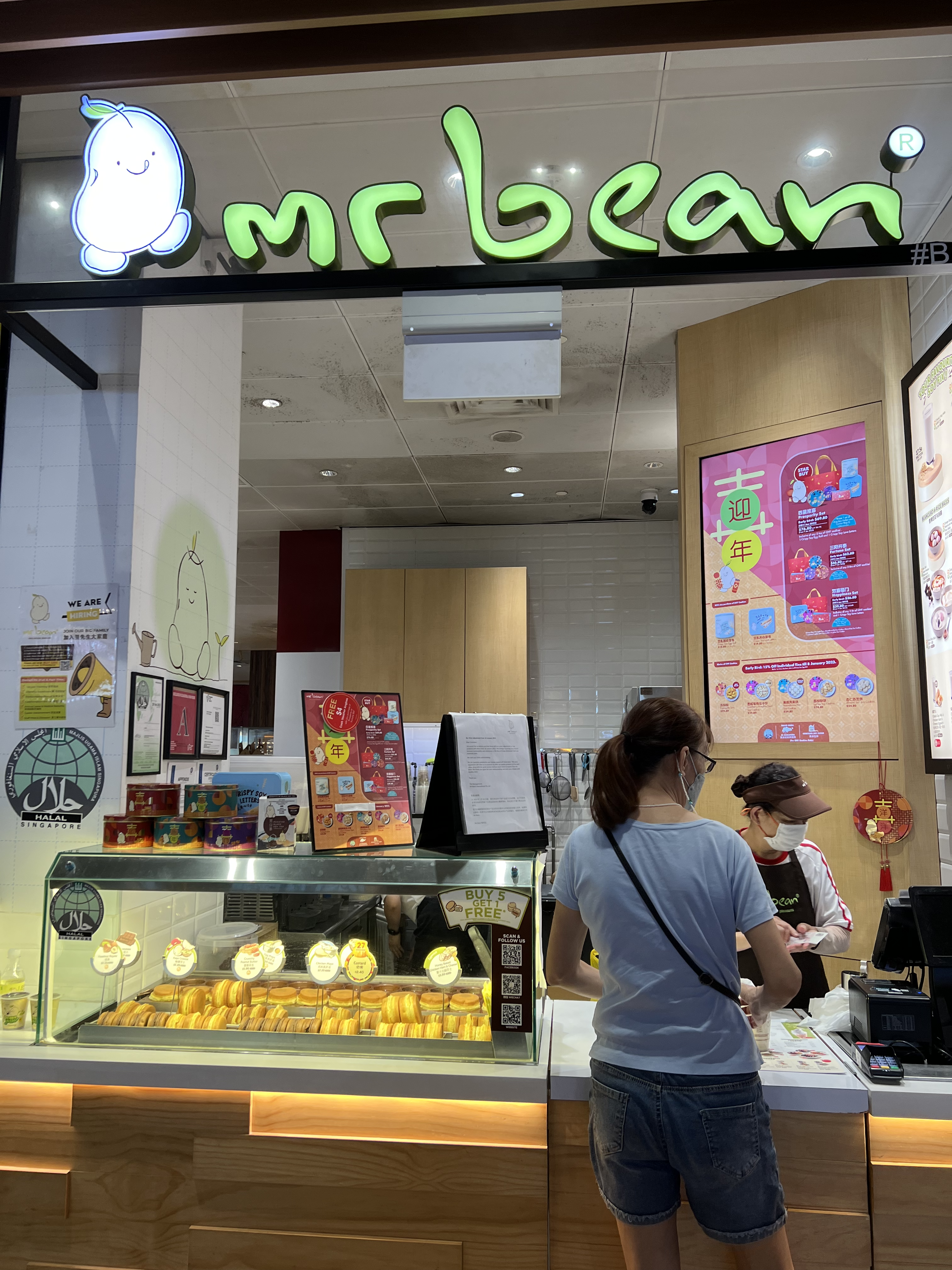 The granola bars are made from upcycled soy pulp (okara), a by-product of their famous soy milk.
Not only does it help cut down on waste generated, okara is also rich in nutrients and contains fibre, calcium, protein, and other minerals.
But did it also taste good?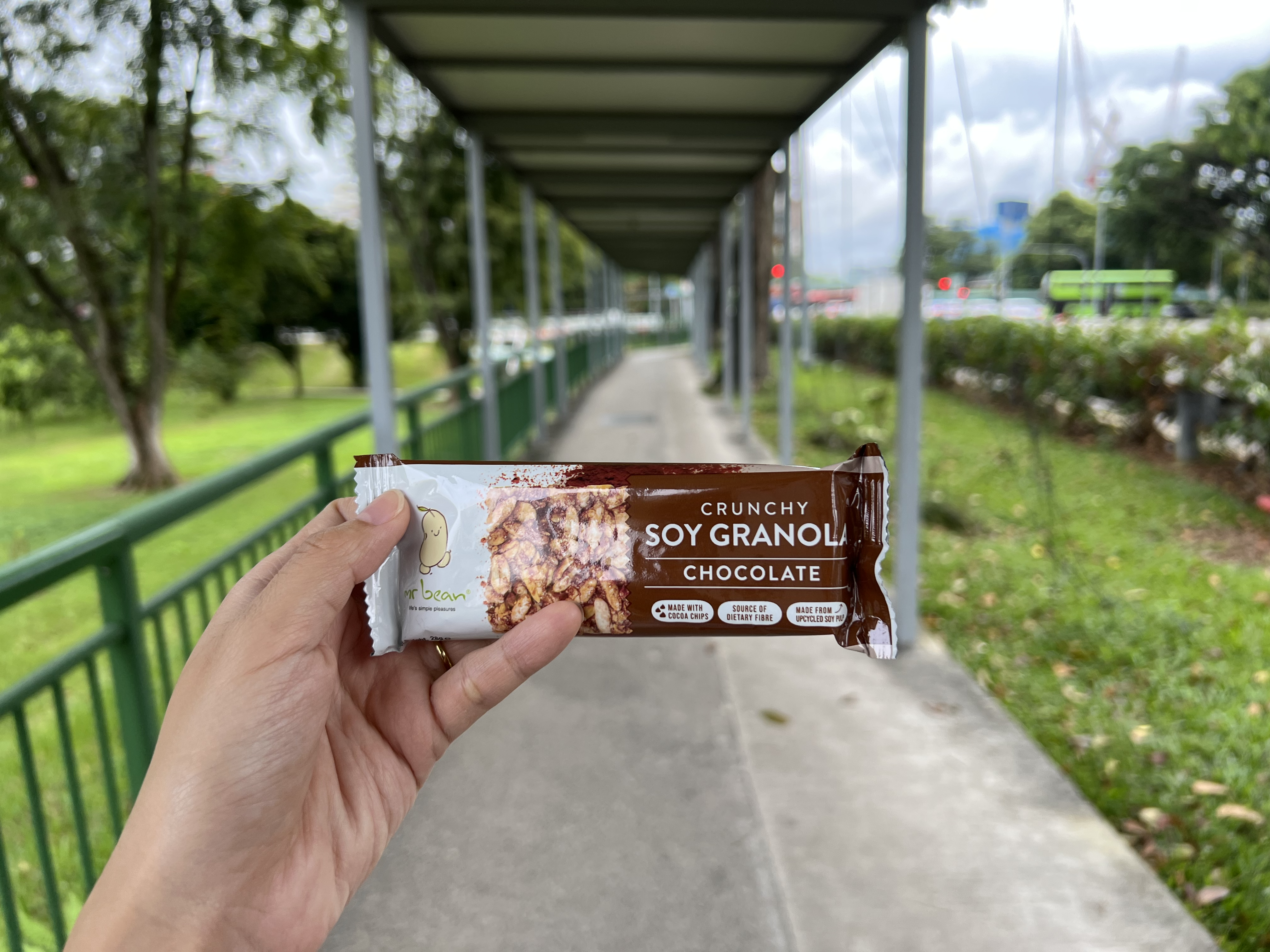 Having somewhat of a sweet tooth, I naturally chose the chocolate granola bar.
It was unexpectedly chocolatey, pleasantly crunchy, and there was no noticeable "soy" flavour (I'm not a big fan of soy).
I also grabbed a dairy-free cranberry pumpkin seeds bar for my husband, since he's lactose intolerant.
Here's his review:
"My first impression is that it's excellent. Not too hard, slightly chewy, slightly gooey. The taste is also very nice, and there's a certain…" *pauses, chews thoughtfully* "…fragrance to it. Like a soy fragrance."
What a glowing recommendation.
Zero waste rating: 4/5. Kind of basic, but works.
Day 5 – Monday
I'm a shameless carnivore and I'm not sorry.
In an effort to be less of a plague upon Mother Nature, I decided to try for a Meatless Monday as eating copious amounts of meat isn't great for the environment.
According to a study by A*STAR and Deloitte, reducing 25 per cent of red meat consumption in Singapore could lower annual greenhouse gas emissions per capita by 8 per cent.
This is because rearing and transporting livestock is pretty resource-intensive, requiring large quantities of water, food, land, and energy.
In addition, cows and other farm animals produce lots of methane via their burps and manure.
But enough with the preaching. Here's how my Meatless Monday went:
For lunch, I decided to eat at Greendot, one of Singapore's biggest names in vegetarian food.
It's a place I've passed by numerous times, but have never felt a particularly strong desire to try — or any at all, to be honest.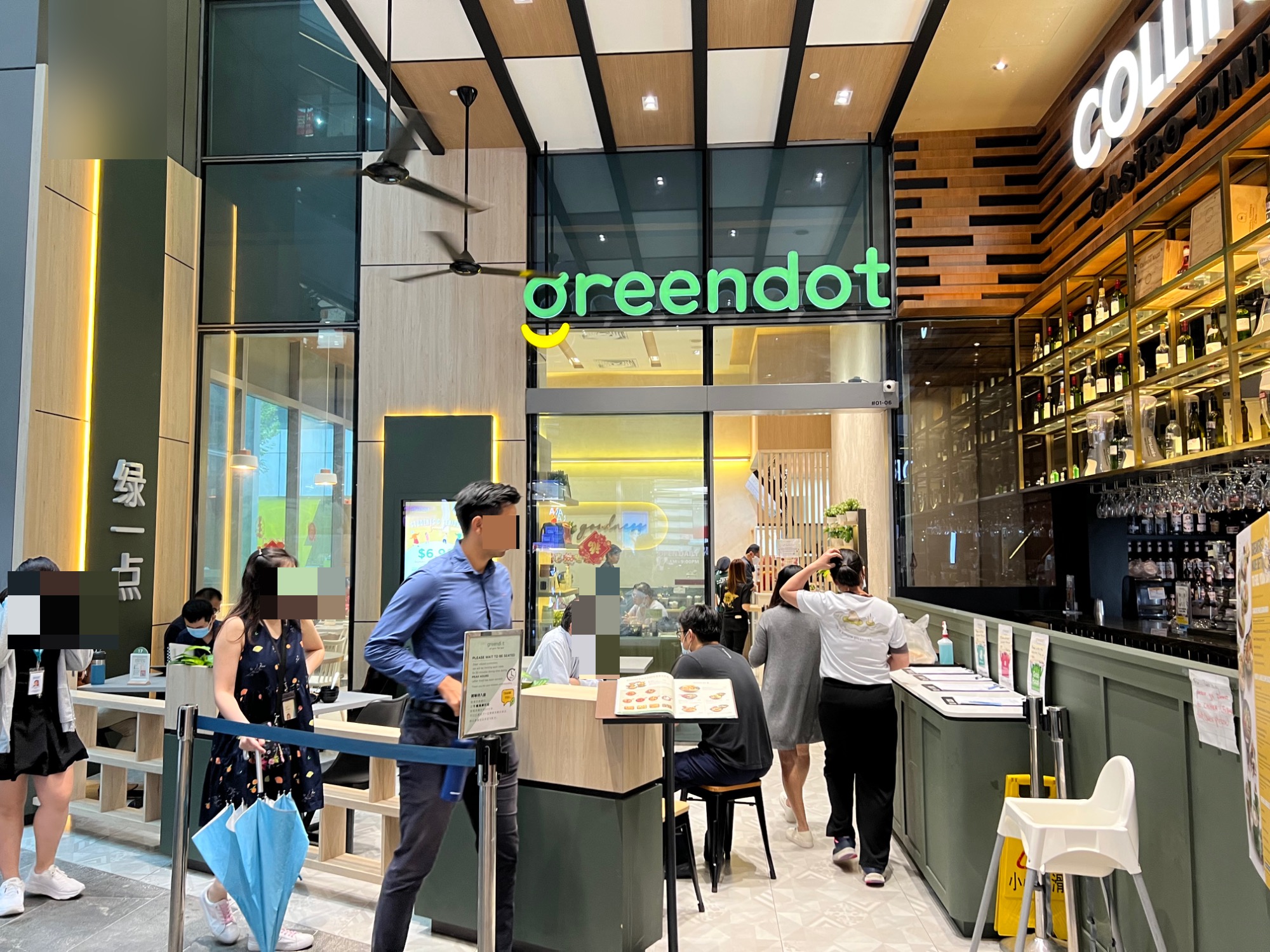 With no small amount of apprehension, I went for what seemed safest: their Signature Rendang Lion Mane Mushroom with Turmeric Rice Bento Light.
It also came with a side of broccoli and complimentary soup.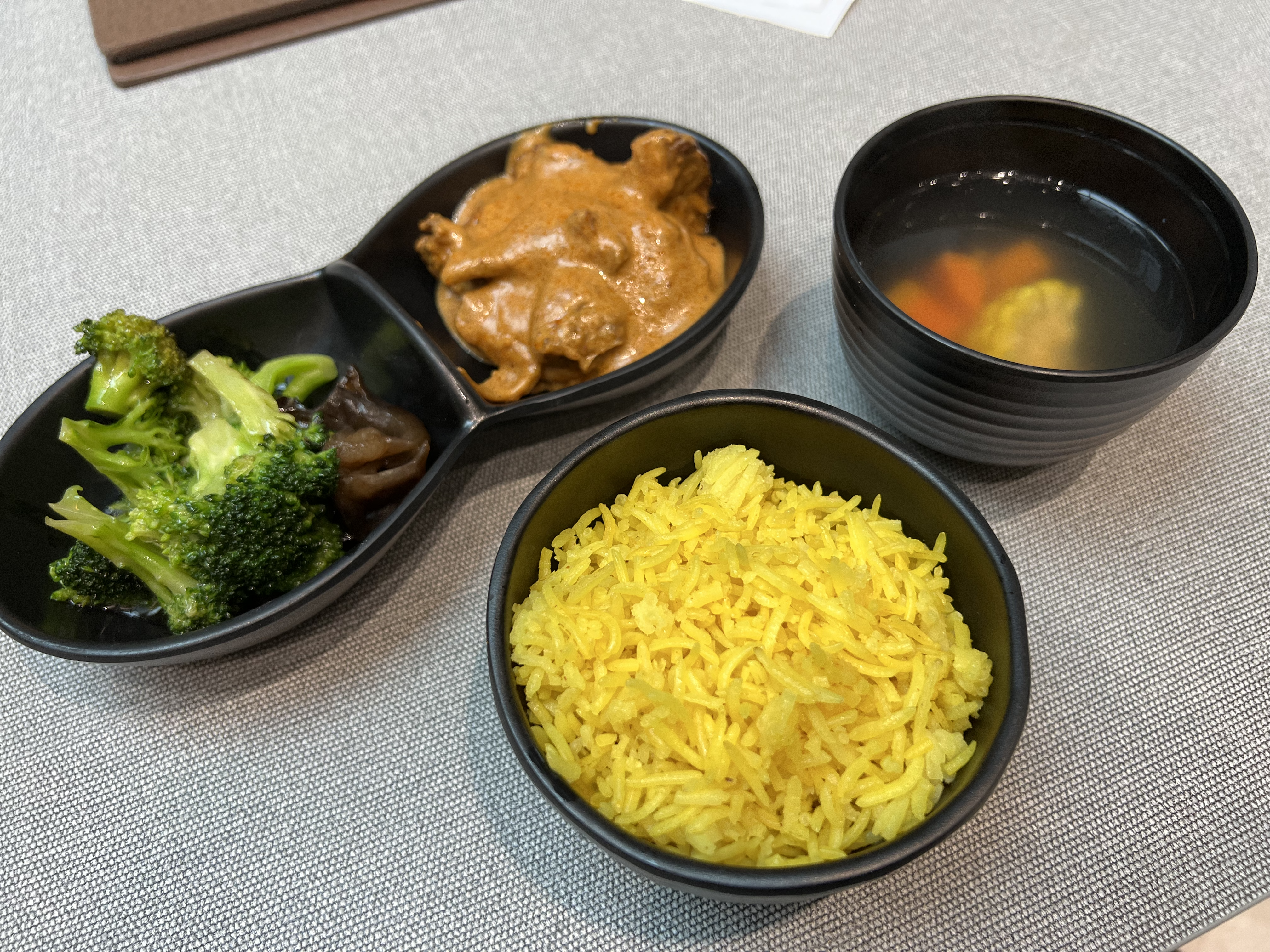 Despite anticipating the worst, the meal surprisingly wasn't bad at all.
The turmeric rice was fragrant, and the rendang mushrooms were a tolerable meat alternative, with a creamy, tasty sauce indistinguishable from what you'd get at a non-vegetarian stall.
The broccoli and soup were light yet homey, and complimented the rich rendang nicely.
Plus, Greendot offers a 20-cent discount off their main dishes for customers who bring their own dapao containers.
Good to know.
Zero waste rating: 5/5. Food that's good for the tummy and the environment? Definitely a win.
Day 6 – Tuesday
For the grand finale to my zero-waste adventure, I decided it was finally time to bring my much-neglected lunch box into the light of day.
For context, bringing my lunch box has been something I've wanted to do since I joined Mothership — oh, about five months ago.
But while the spirit is willing, the flesh is weak: my irrational fear of the caifan auntie, combined with my incurable laziness, had thus far prevented my lunch box debut at the office.
I was at the end of my zero-waste challenge, however, and it was now or never.
I dug out the elusive container, shoved it into my work bag, and told all my colleagues to safeguard myself against any last-minute chickening-out.
To think. It only took me six days.
Process
Unfortunately, upon getting in line at the caifan stall — which I'd deemed the least likely to reject me — I promptly forgot my perfectly planned speech.
Instead, I silently held up my container and looked plaintively at the caifan auntie. "You take off the lid first, then give to me," she instructed me kindly in Mandarin. I obeyed.
And when I hesitated while making my selection, she once again came to my rescue: "Take your time. Auntie will wait for you."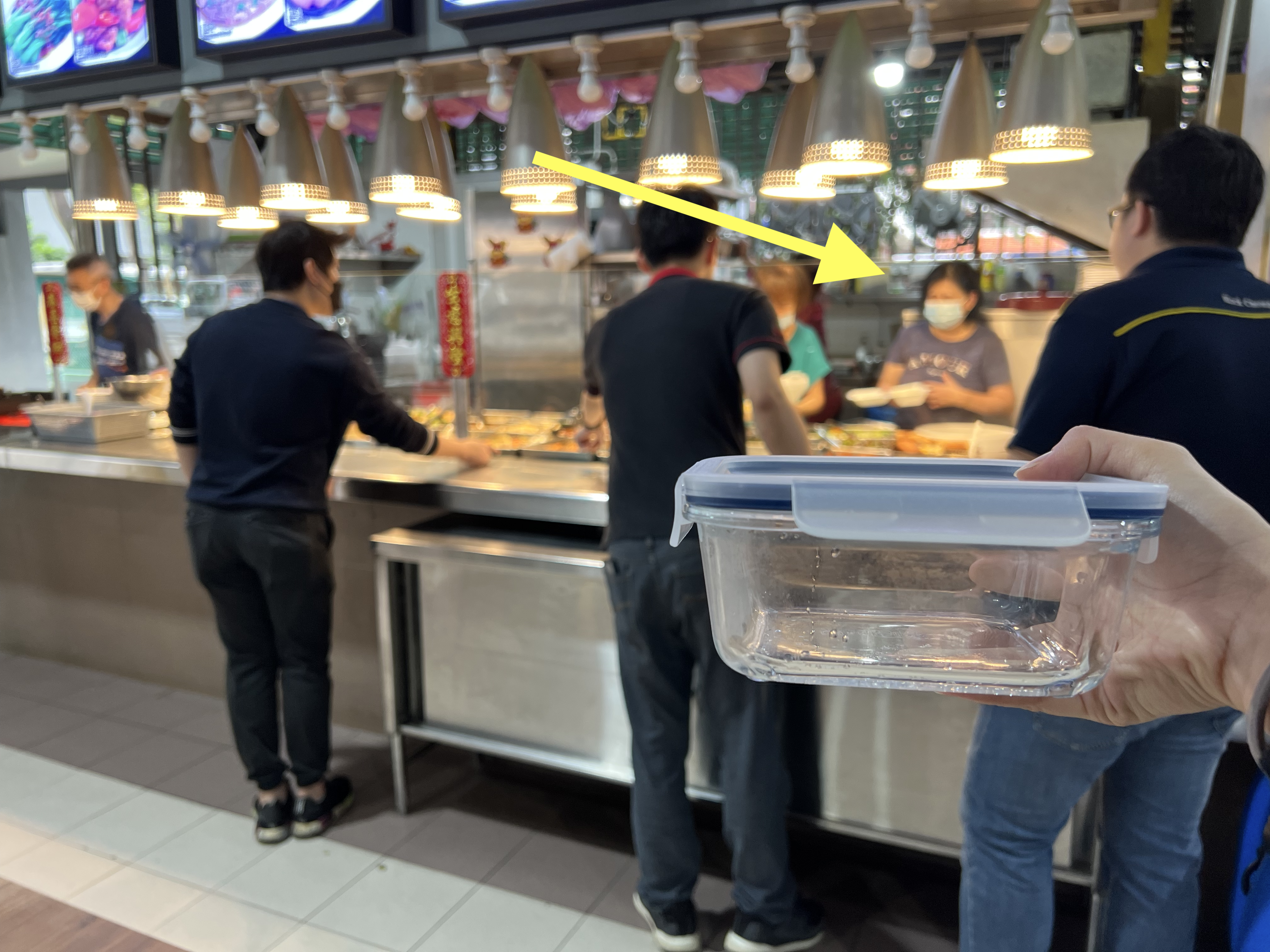 Adopt me please, auntie.
Anyway. Here's the triumphant result of my successful order (with less rice, too):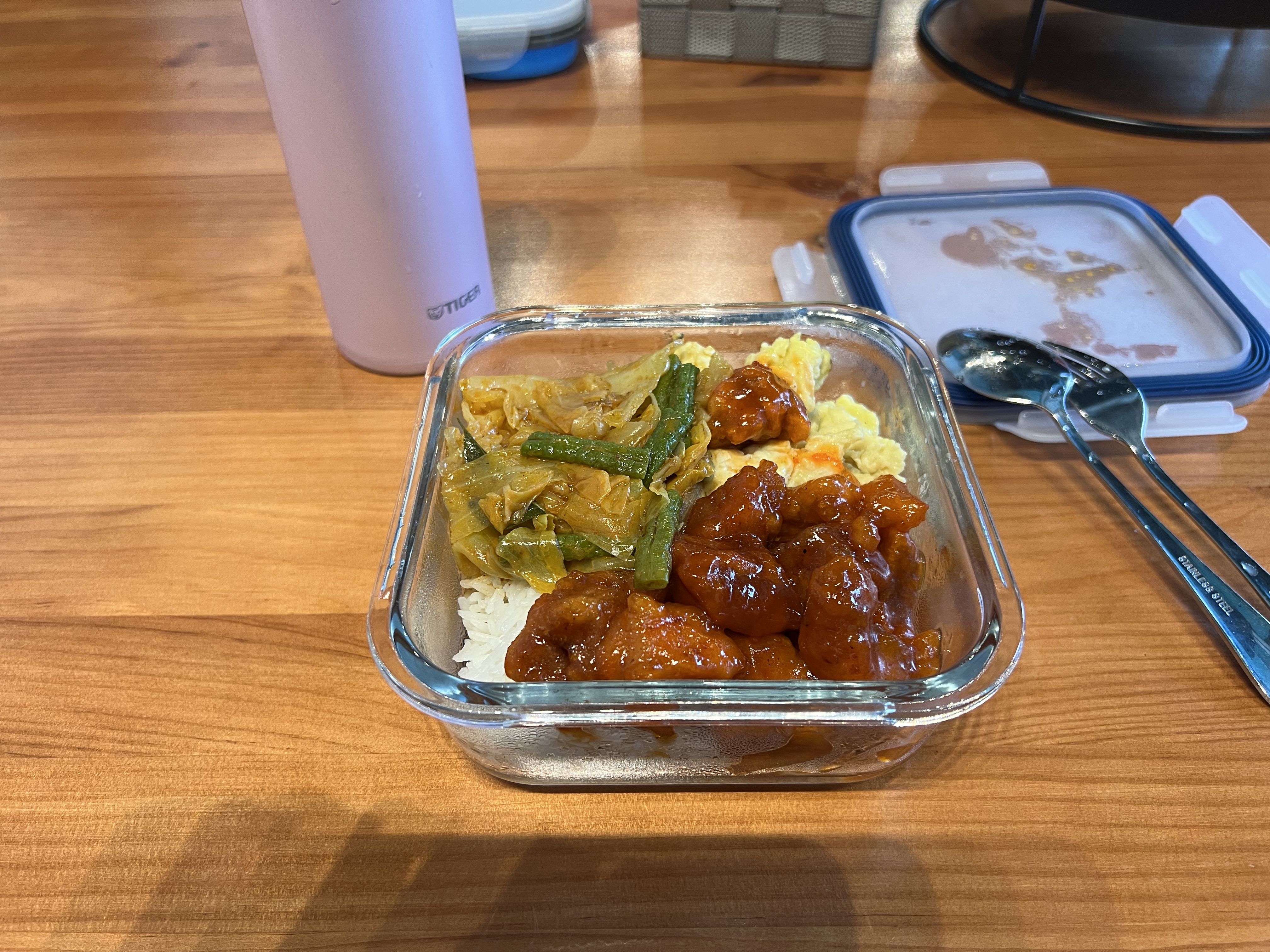 Zero waste rating: 4/5. It took you this long to bring a lunchbox to work
Day 7 – Conclusion
If I had to distill my takeaways for the week into a single sentence, it would be that going zero-waste is hard.
Still, I've realised there are some perfectly doable things that I've avoided thus far because of pure inertia.
And now that I've made that first step into actually doing it, I can definitely see myself continuing to do so.
As for going truly zero-waste, I don't think I succeeded. Not by a long shot.
To be honest, I don't know if I'll end up cooking more often, or how often I'll be setting out on ambitious upcycling projects. .
But I have found the courage to dapao food with my lunch box (thanks to the caifan auntie).
And I might even eat at Greendot again, if I'm ever in the mood for some planet-saving vegetarianism.
Who knows? I might even bring my not-so-cool-but-very-functional tumbler to the upcoming Waste(less) Cafe Exhibition to redeem a free Starbucks coffee (be still my cheapskate heart).
Event details:
PLQ Plaza 
Date: Feb. 24 to 26

Time: 12pm to 7pm
Singapore Expo, Foyer 2
Date: Mar. 4 to 5

Time: 12pm to 7pm
Northpoint City, South Wing Atrium 
Date: Mar. 11 to 12

Time: 12pm to 7pm
Click here to find out more.
Writing this article sponsored by the National Environment Agency helped this writer overcome her fears of being lunch box-shamed at the caifan stall.