What do Singaporeans love? Free things. And queuing. And queuing for free things.
It is therefore only logical that Tiong Bahru Bakery (TBB) outlets everywhere in Singapore saw long-ass queues on Apr. 1, 2023, over their free croissant promotion.
Crowds crowds crowds
Here are some snaps of the queue situation across various stores: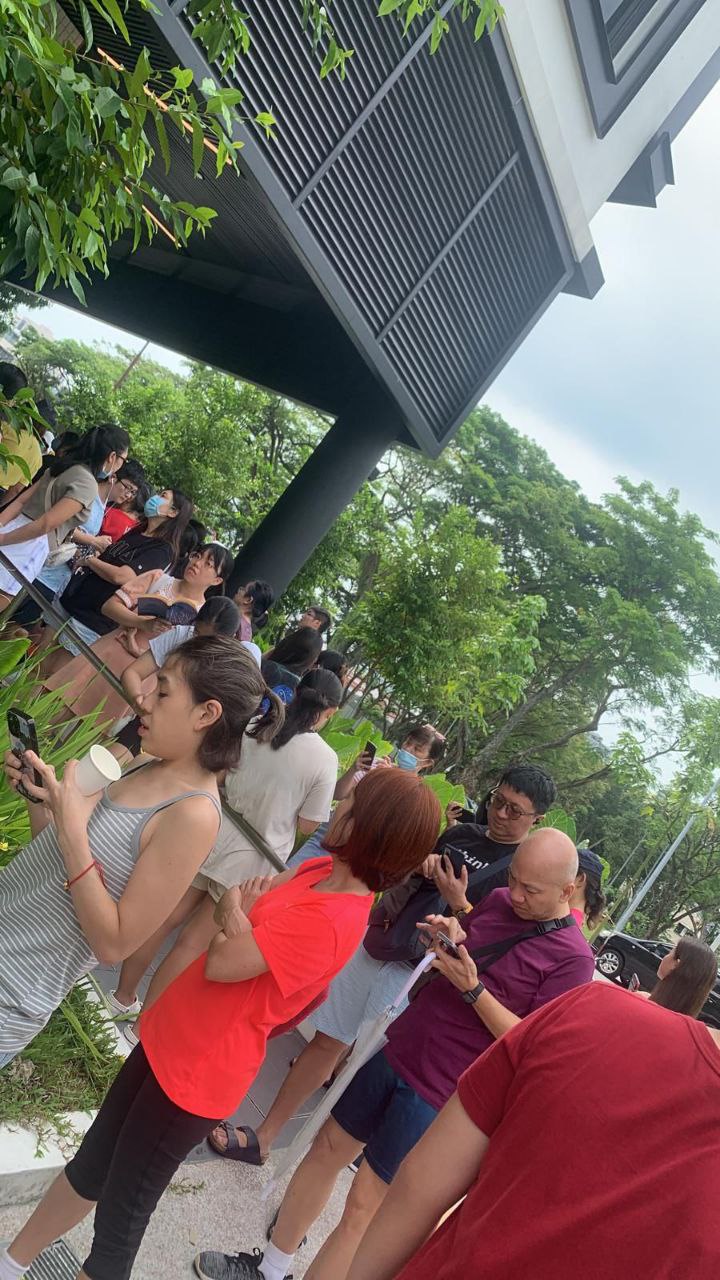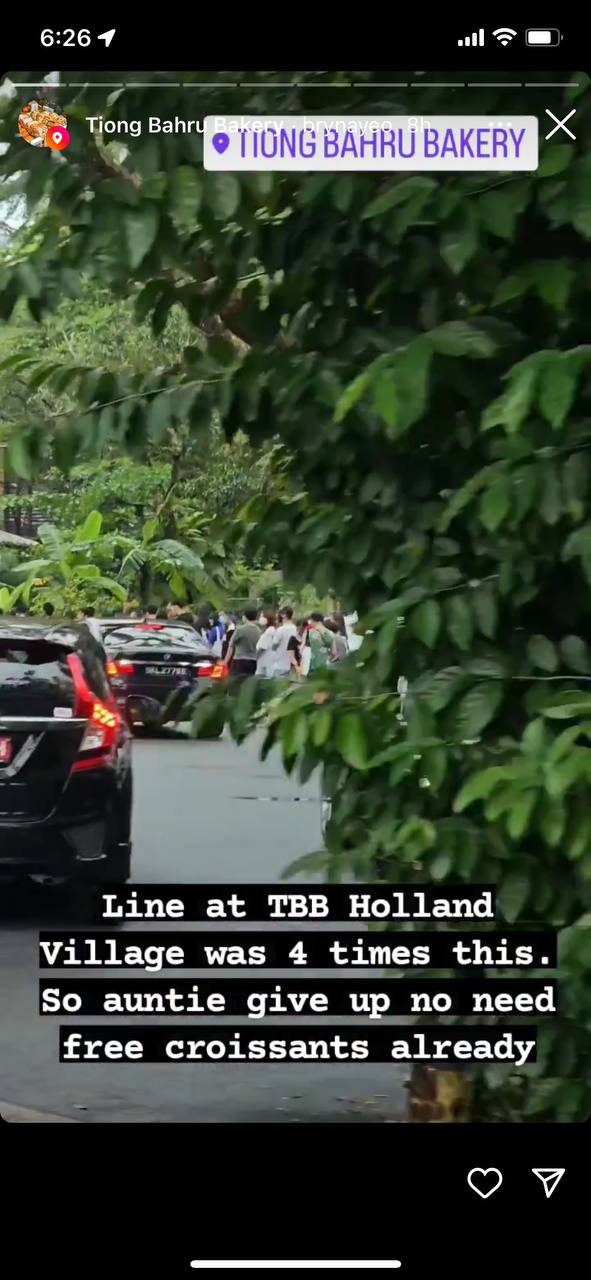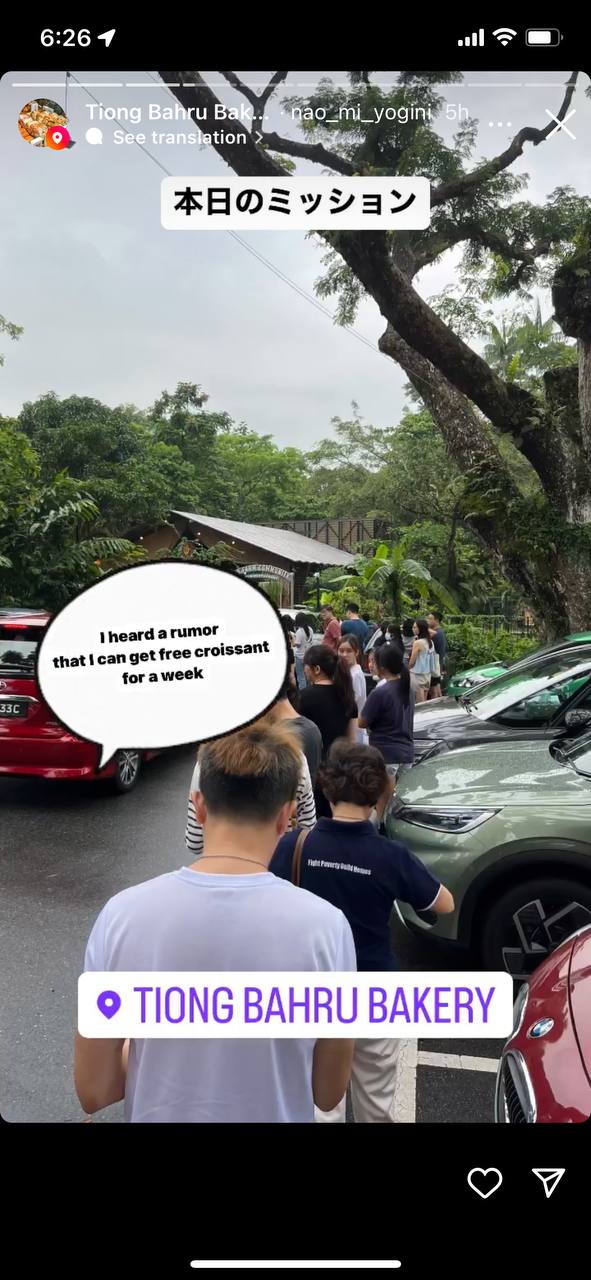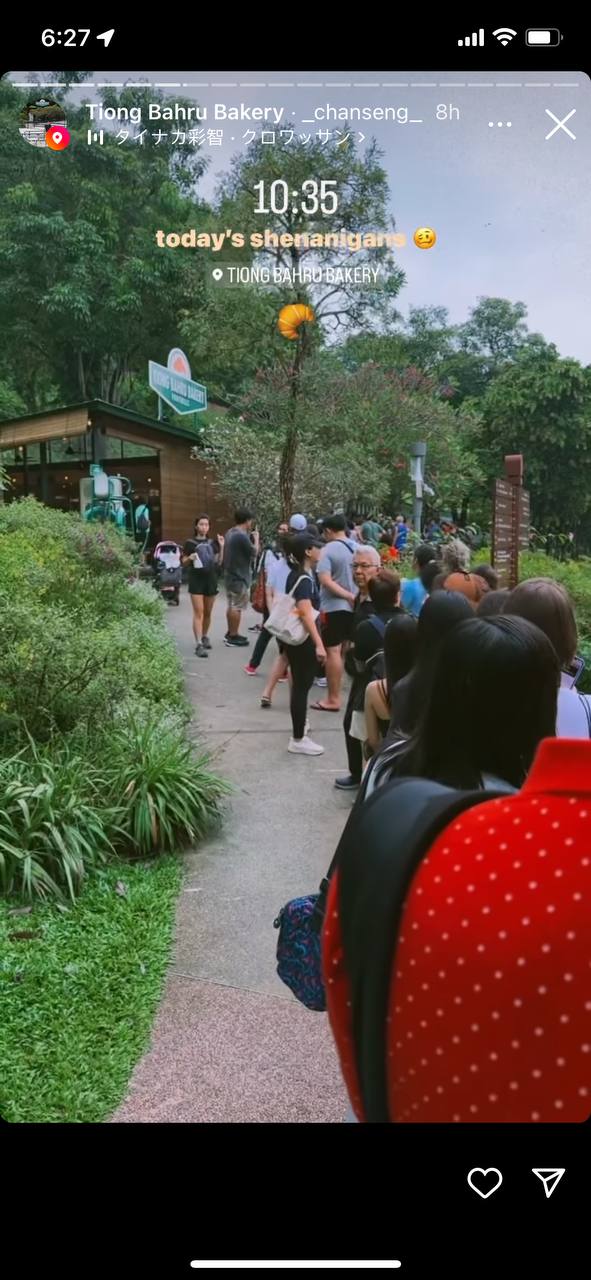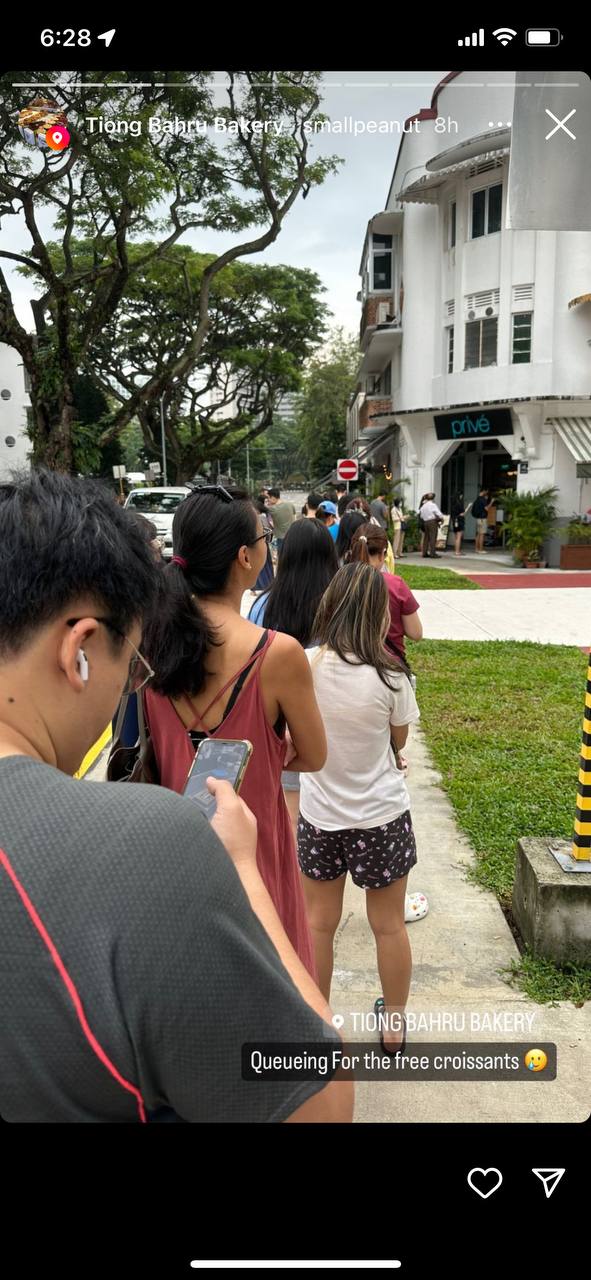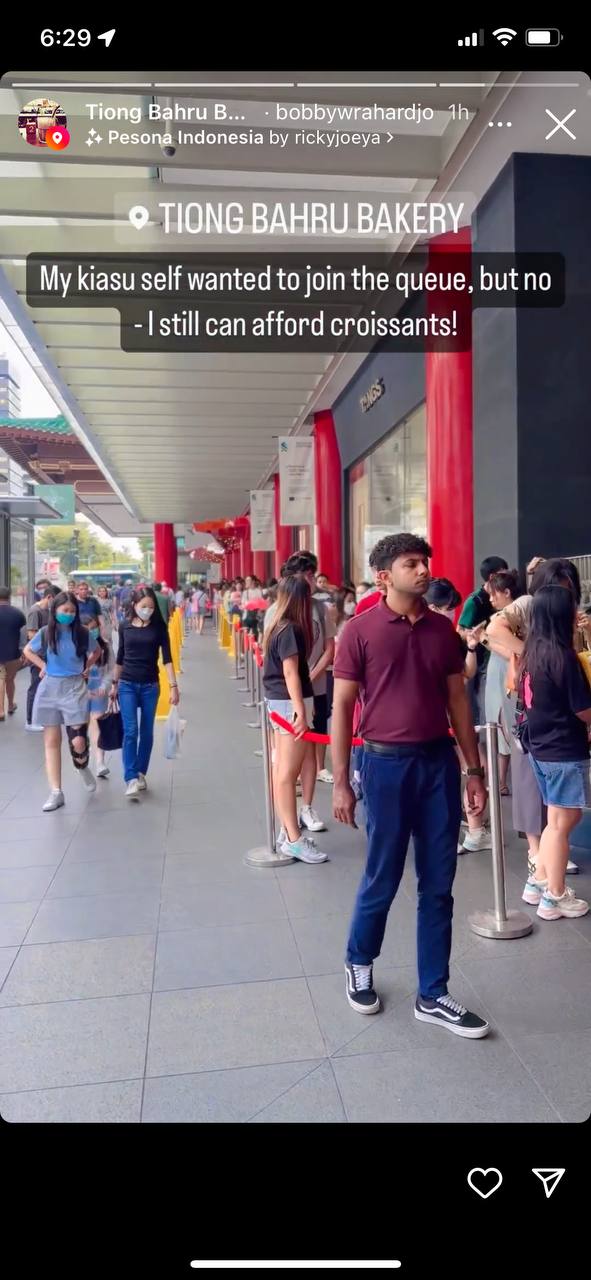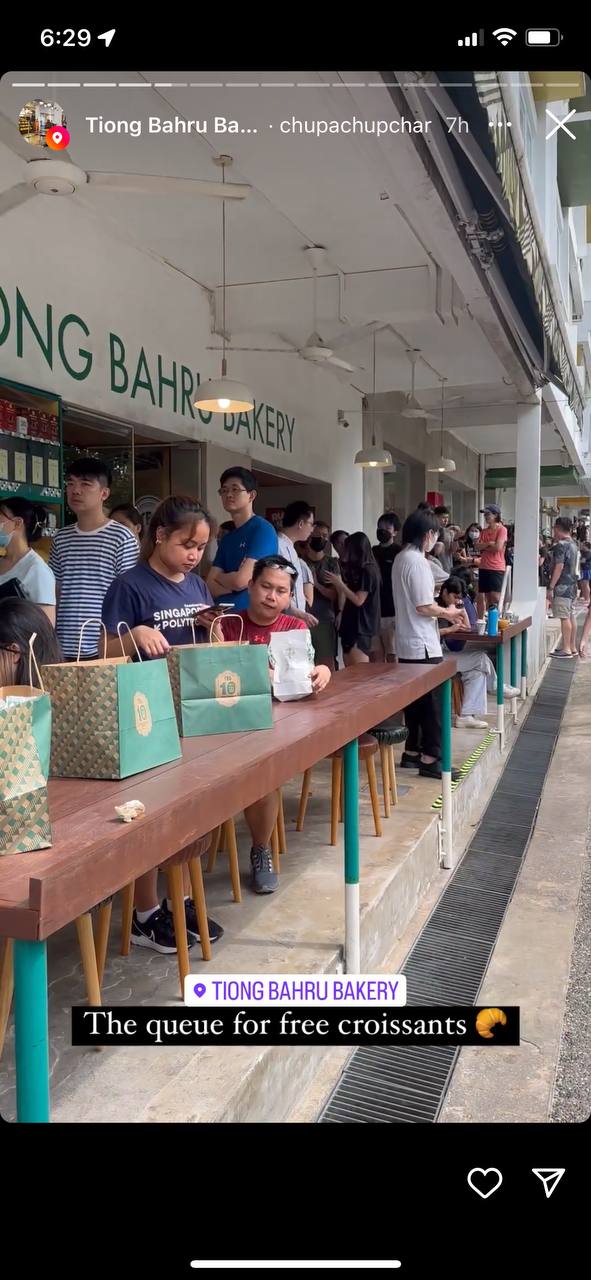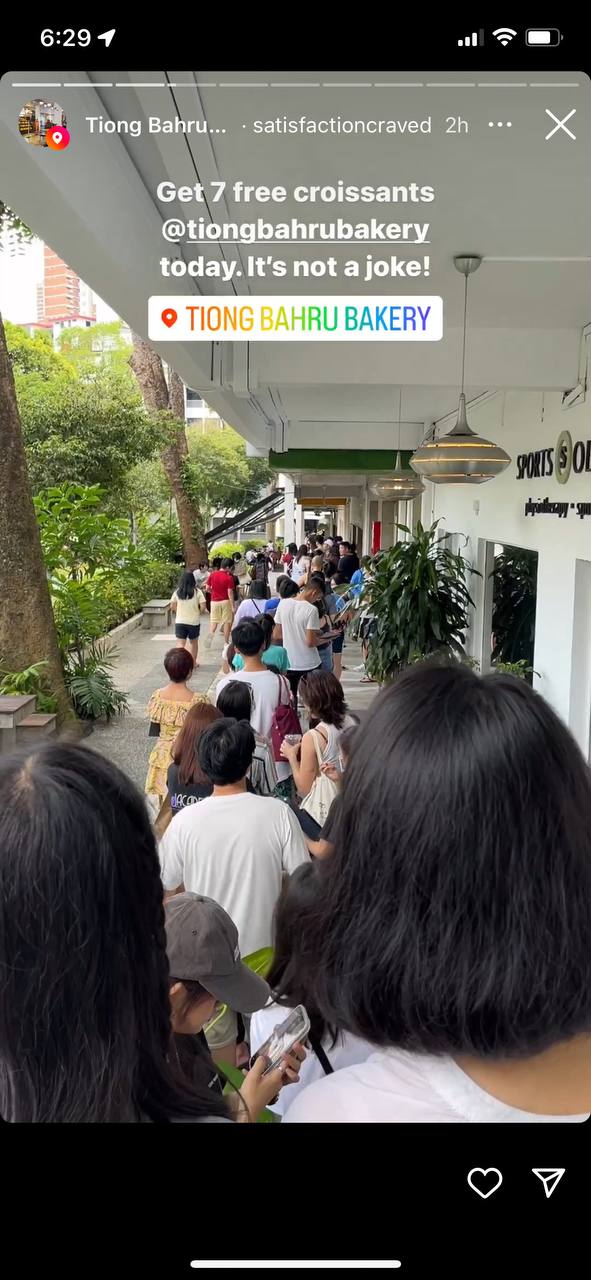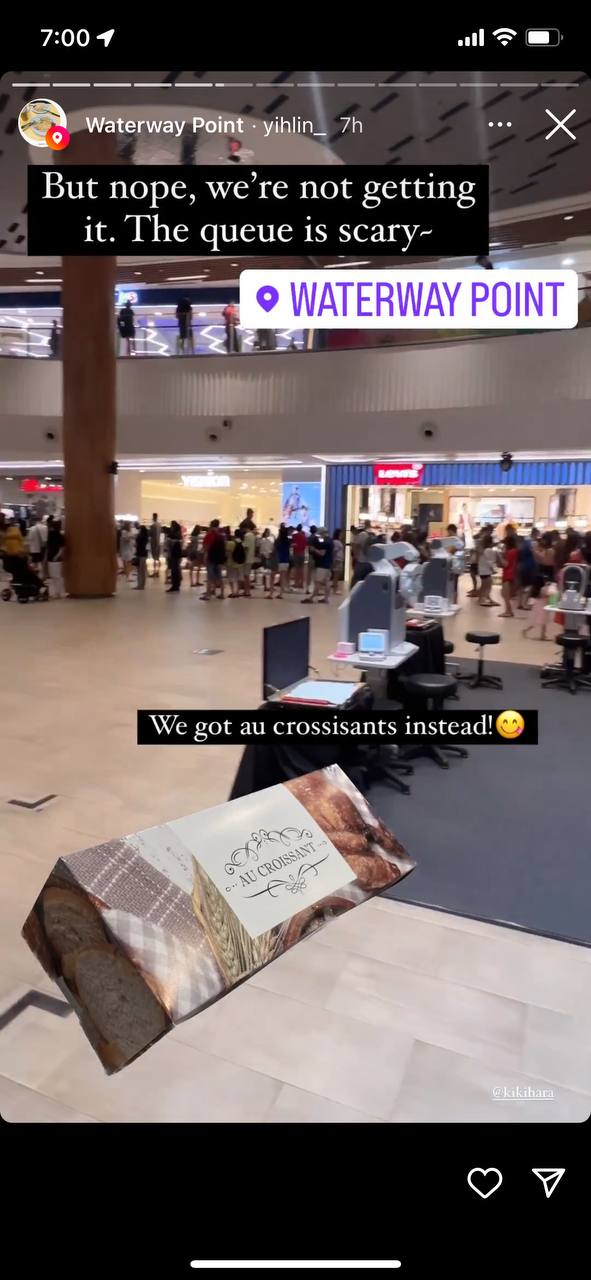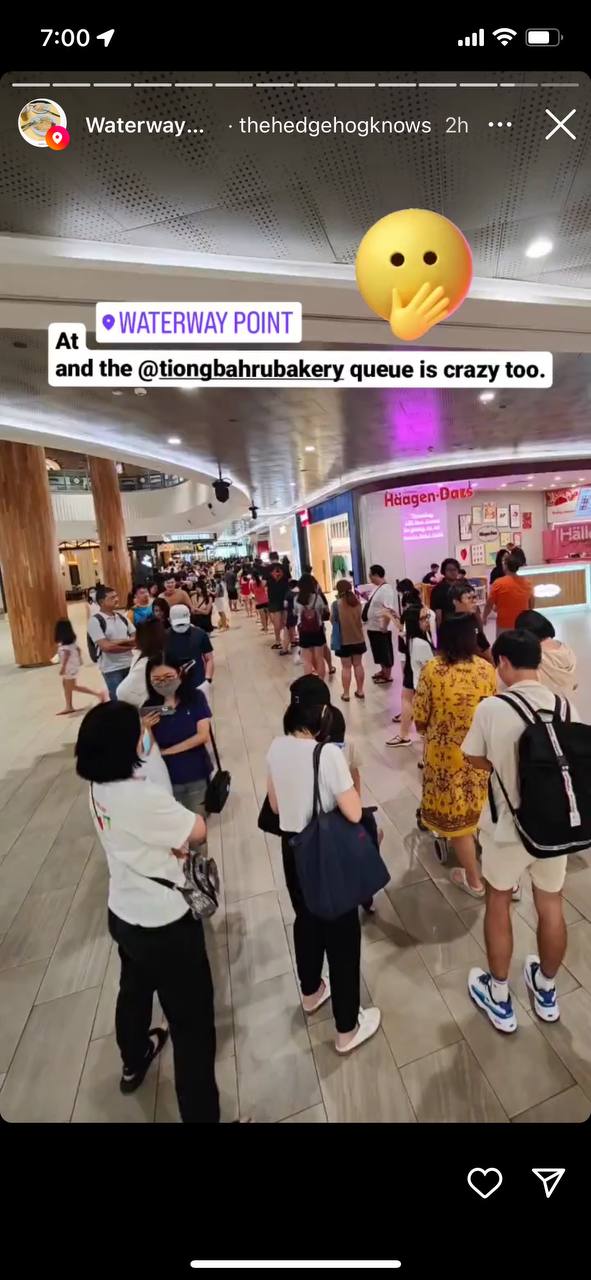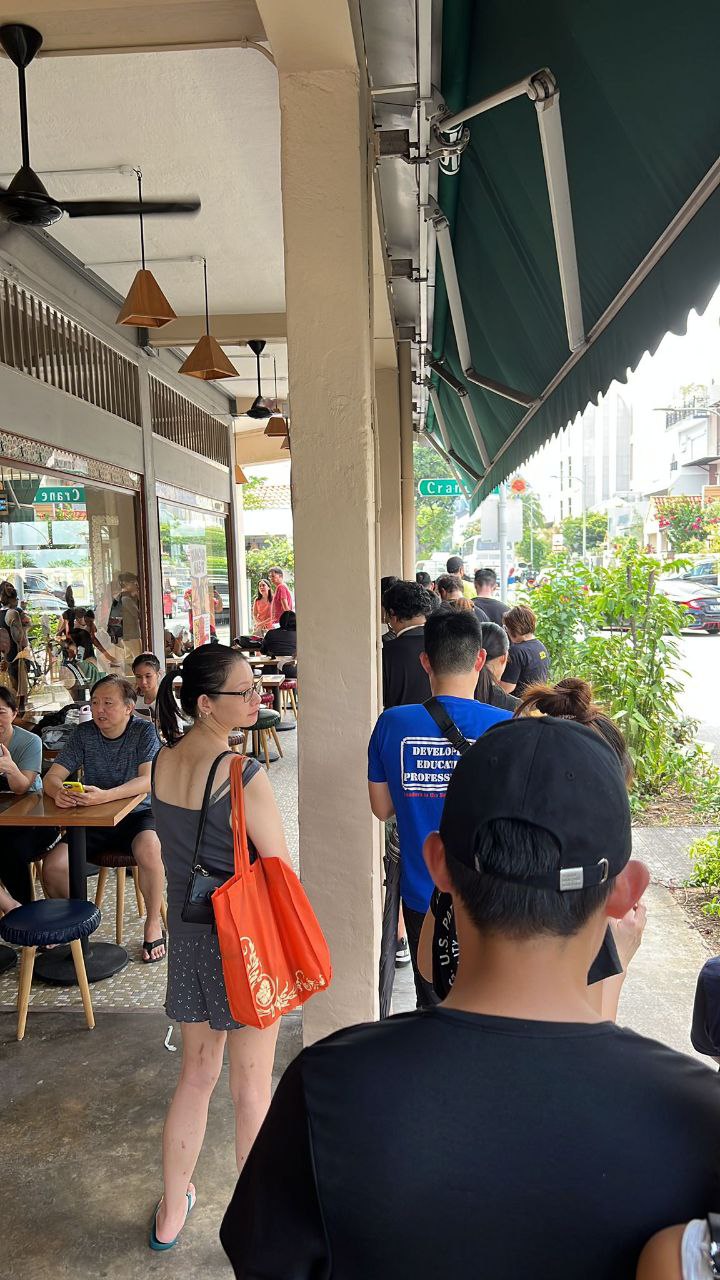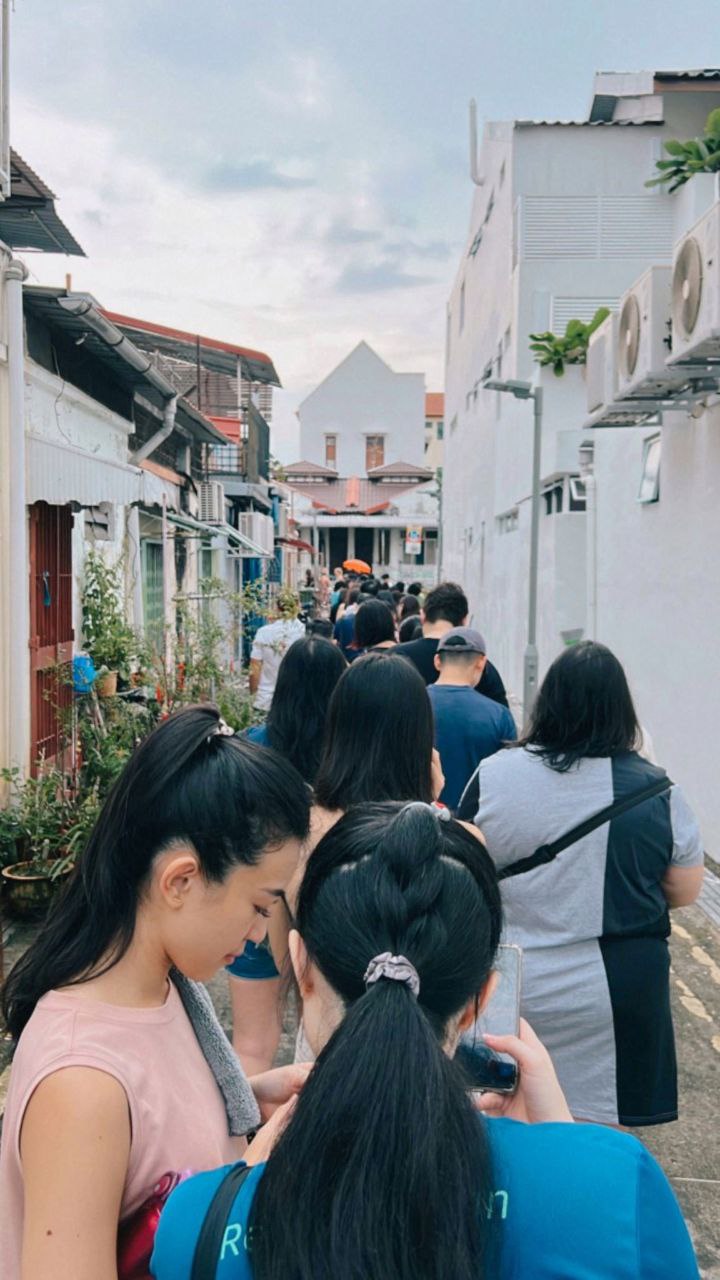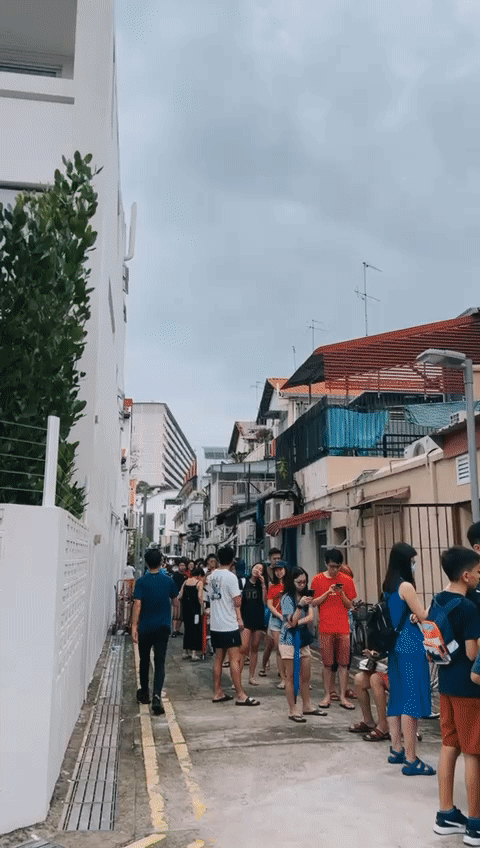 Customer Rachael (@rachroasts) told Mothership that she started queuing at 10am, and managed to reach the cashier at 12:30pm.
What are they queuing for?
Free croissants (you already knew that).
But not just one free croissant, of course. Singaporeans would never spend their time this unwisely.
For the day, customers can get a stamp card if they whisper, "I heard a rumour that I can get free croissants for a week" to the bakery's counter staff  (is this an Umbrella Academy reference? We will never know) and buy any beverage on the menu, except juices and bottled drinks.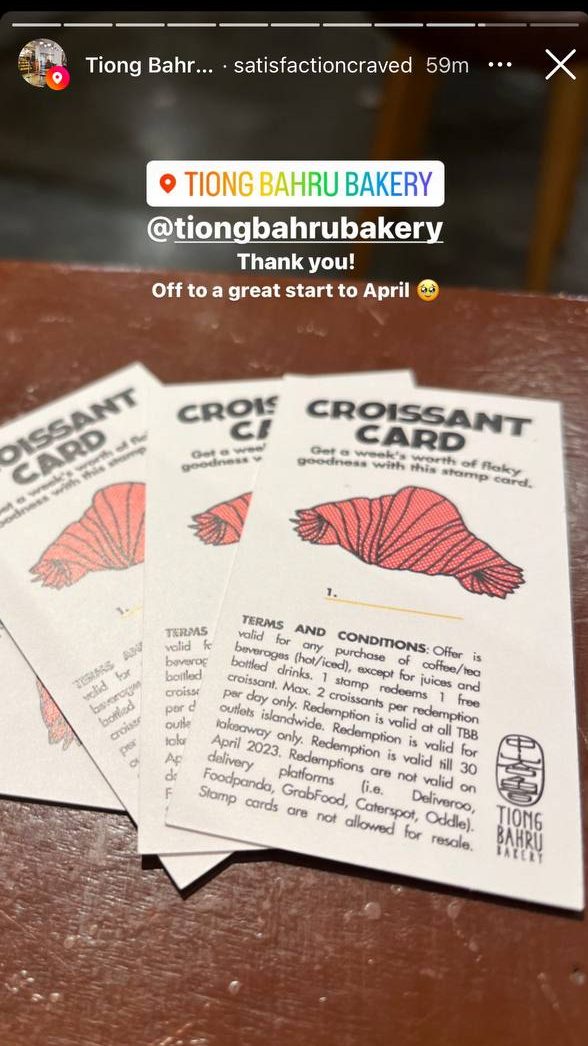 Insanely enough, there is no limit to the number of stamp cards each person can get.
This means that if you buy five drinks, you're getting five stamp cards.
There is, however, a maximum redemption of two croissants per stamp card, per day.
Customers have until Apr. 30 to secure all seven or more croissants.
Updated on social media
Throughout the day, TBB kept customers updated on the availability of the stamp cards through its Instagram Stories.
It also reminded customers to be kind to its staff as emotions "can run high" on "exciting days" like this.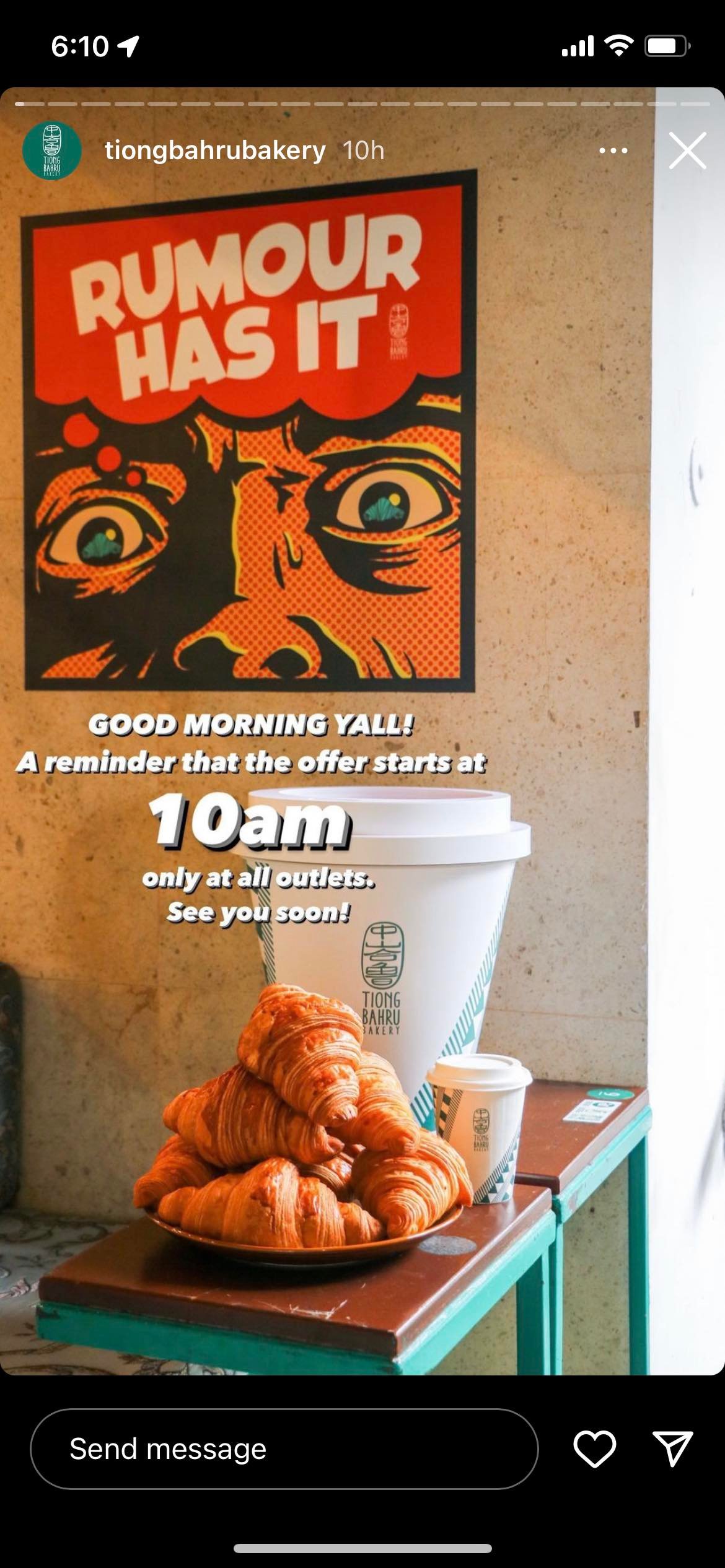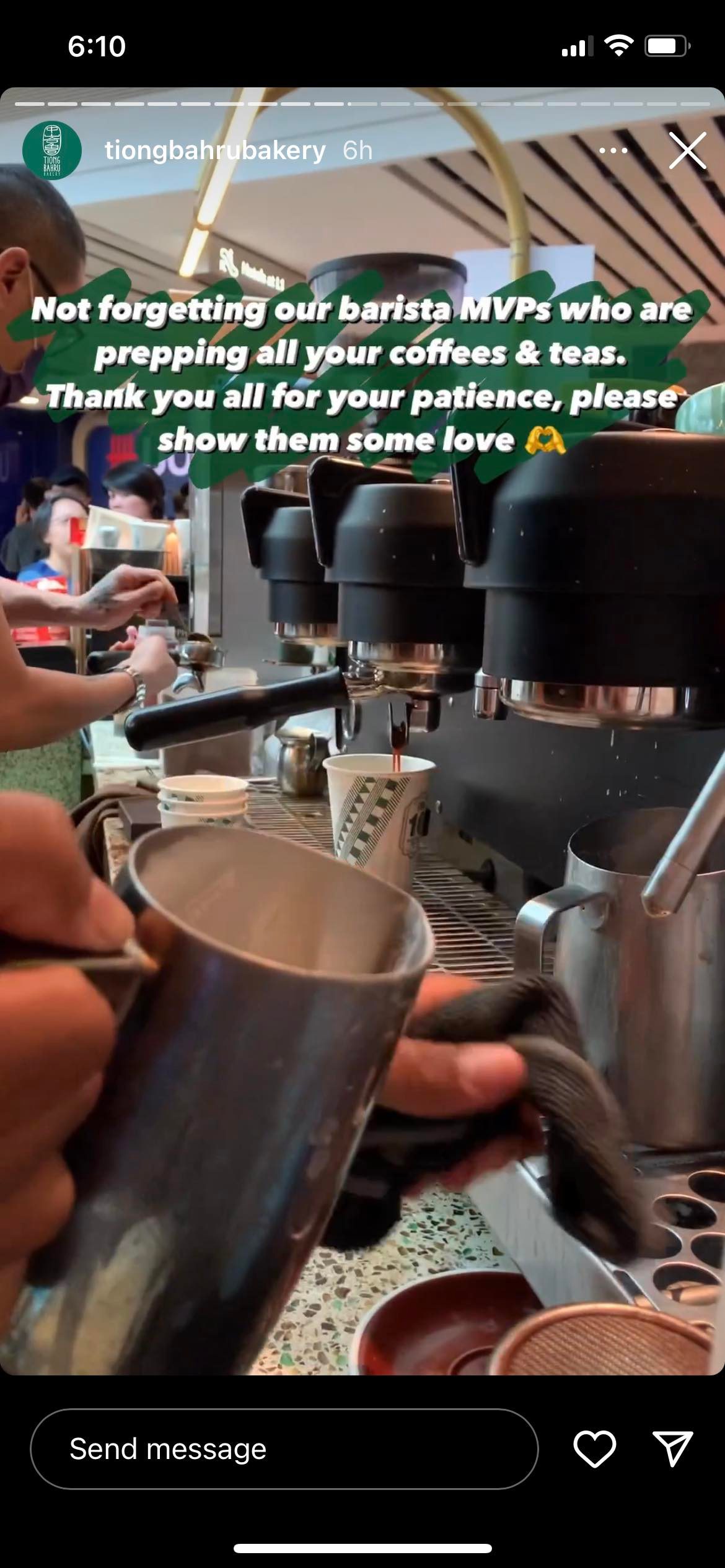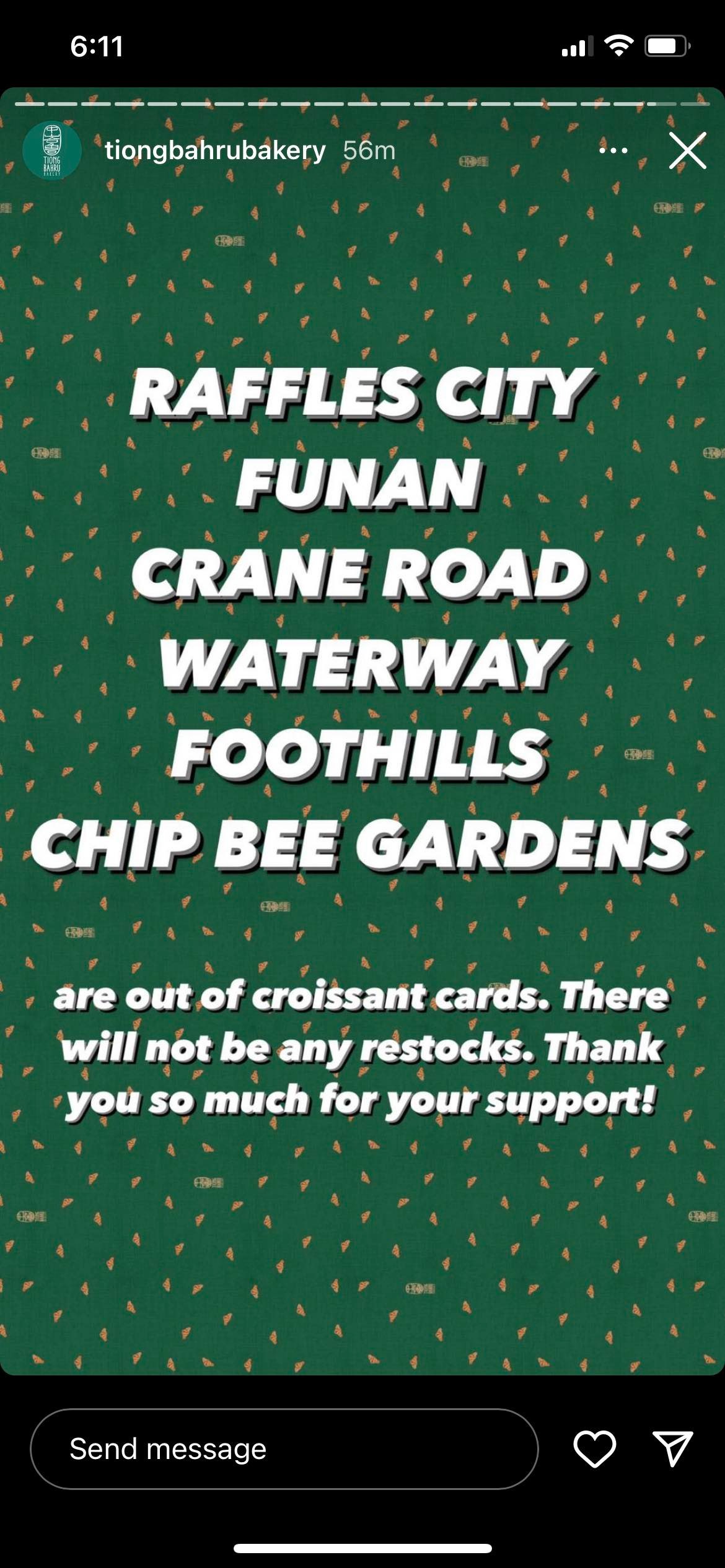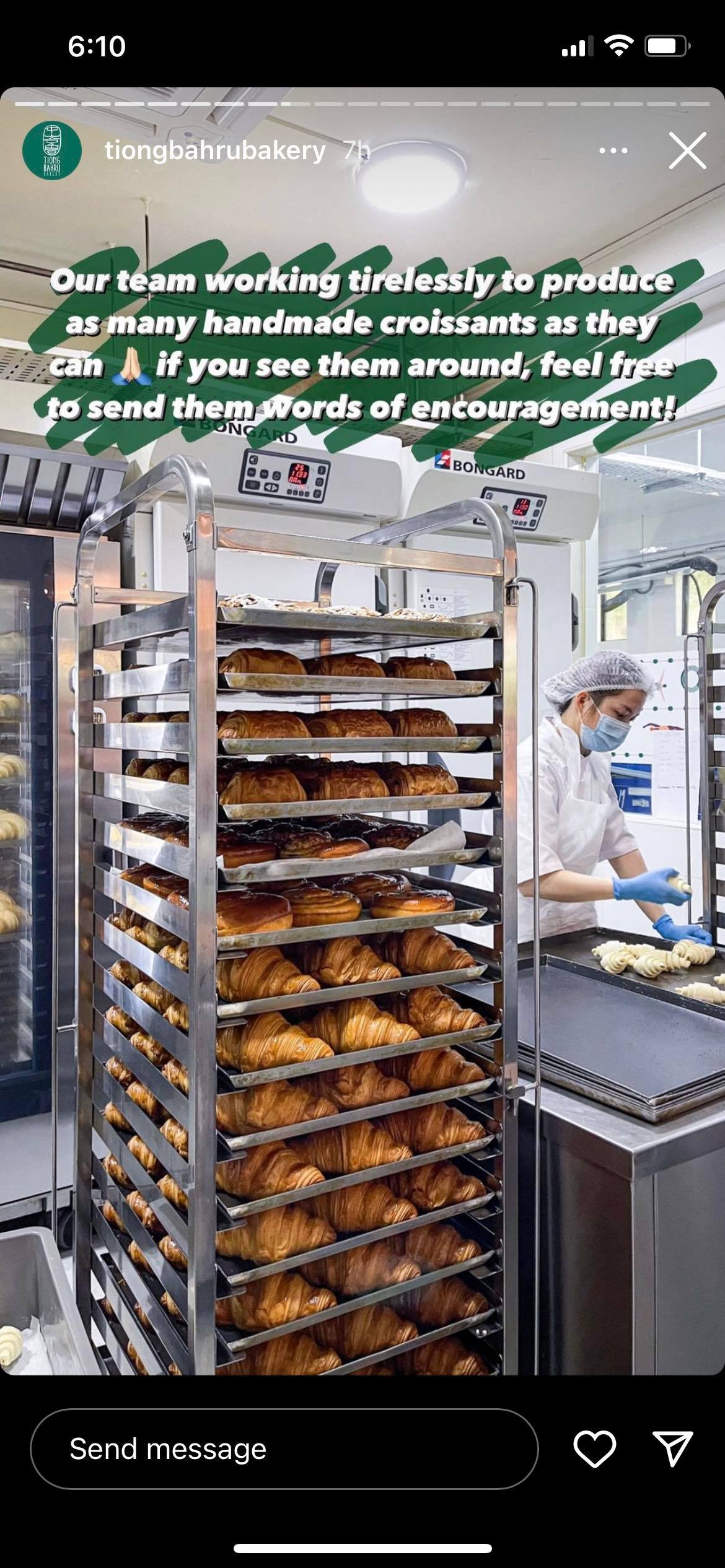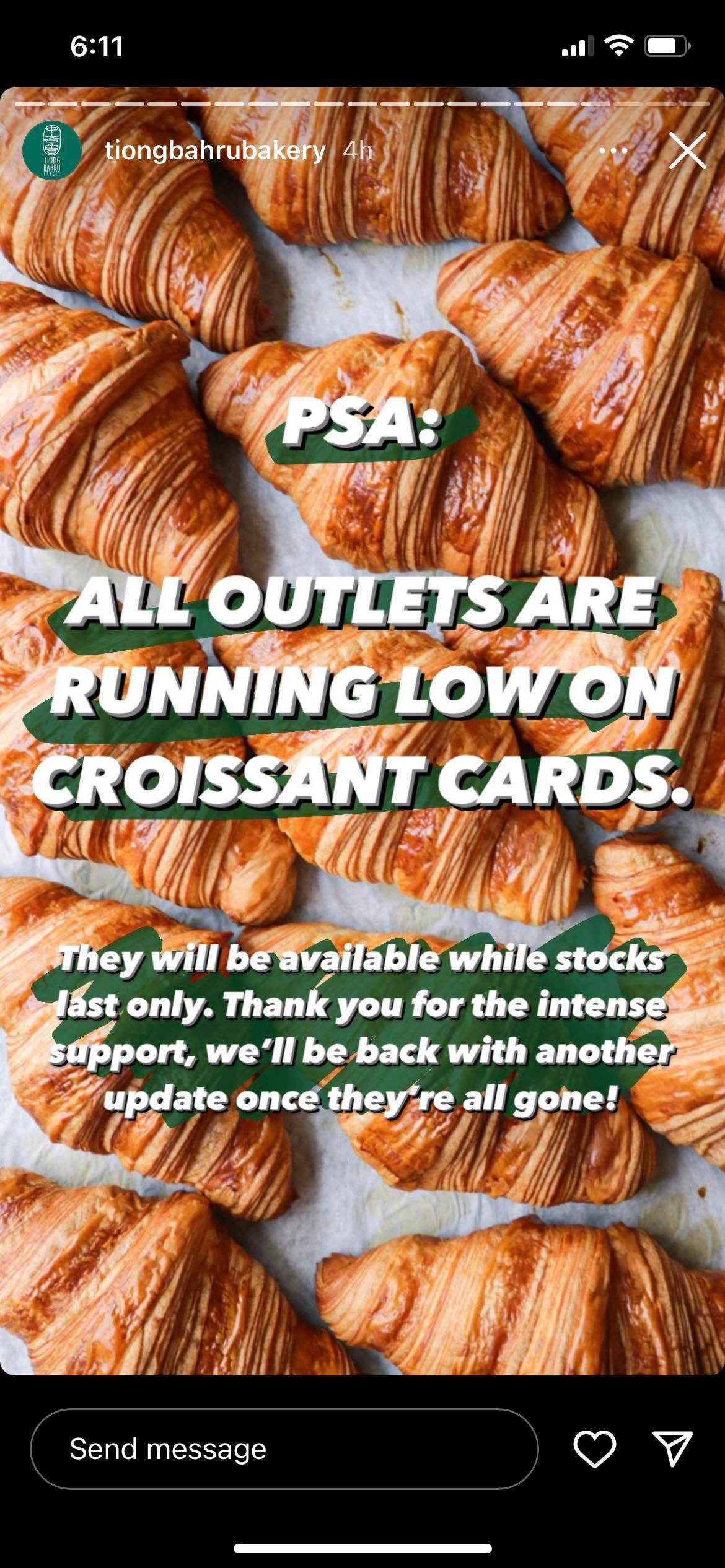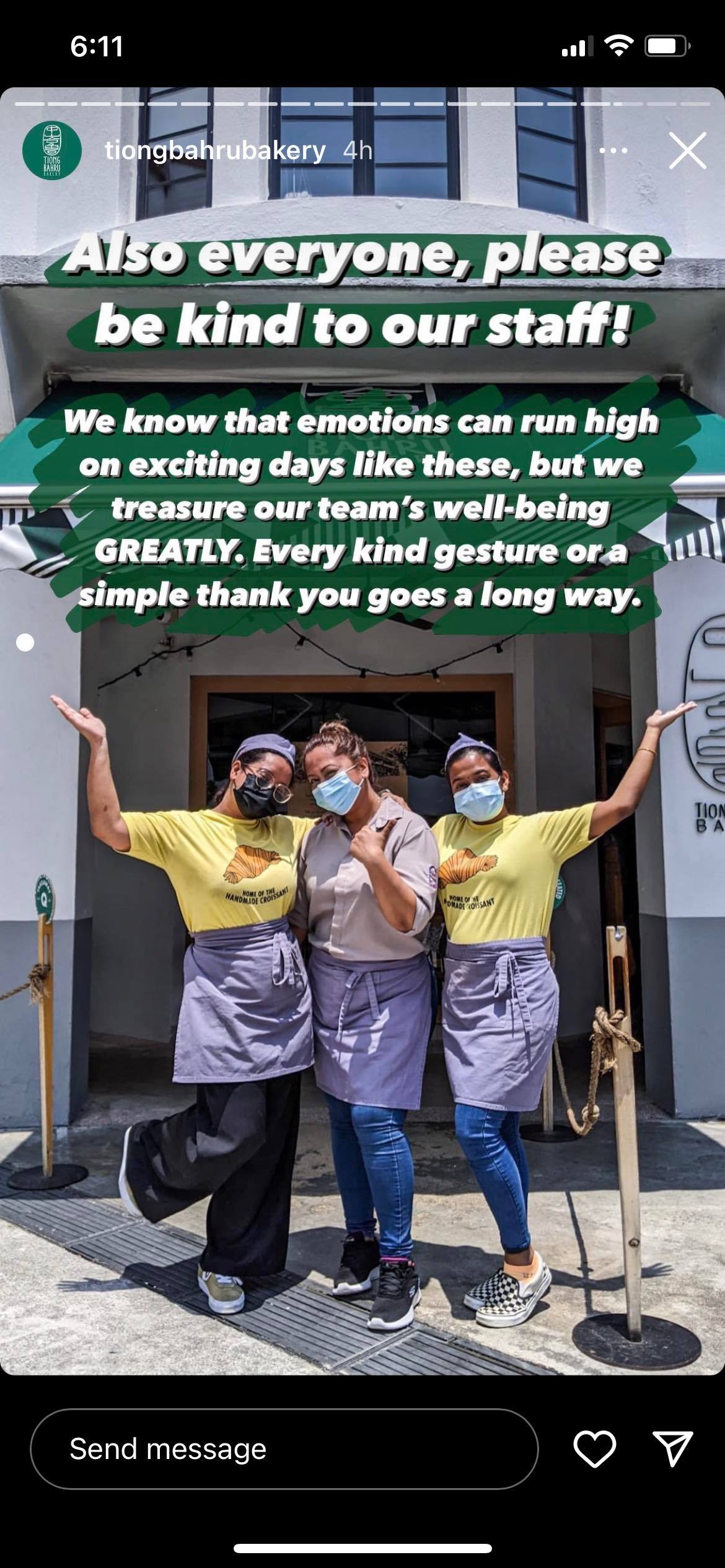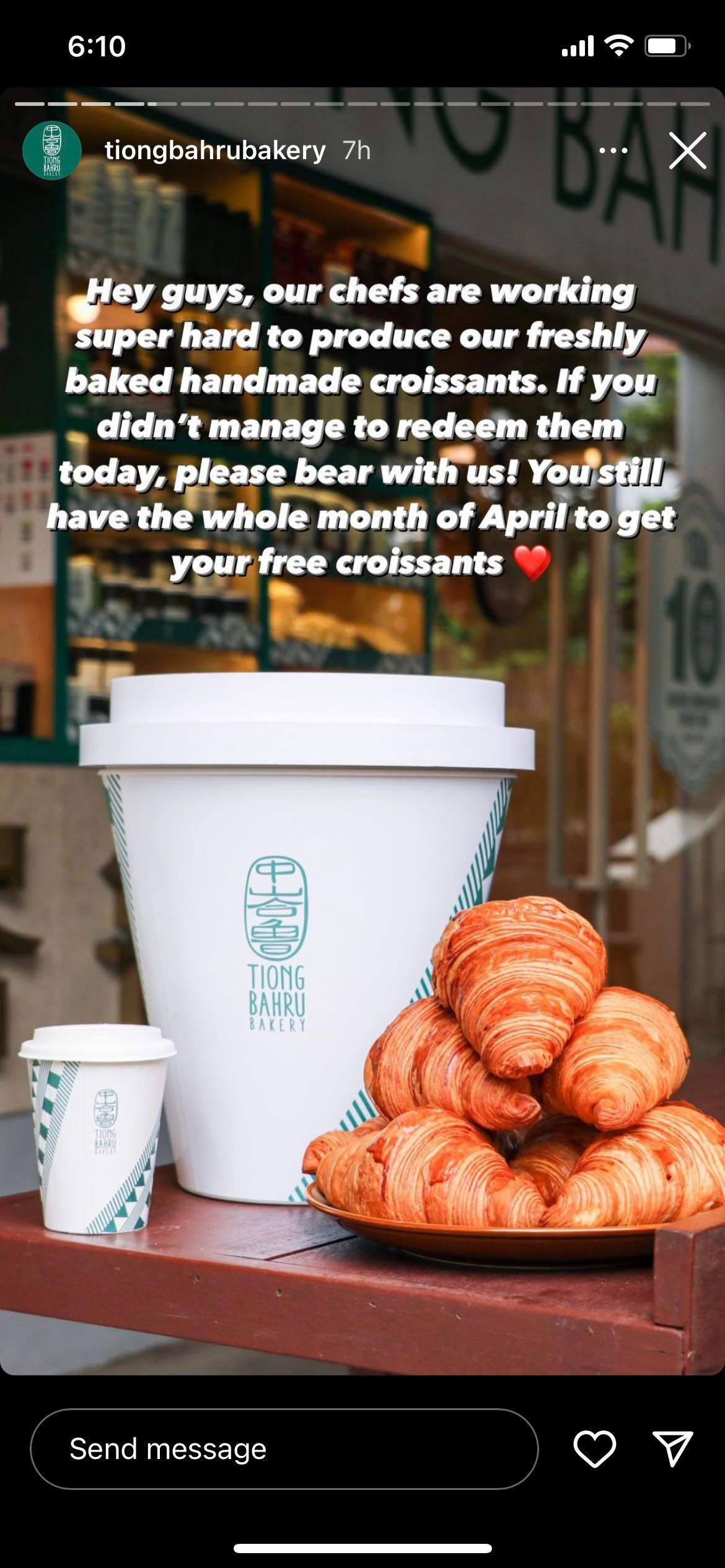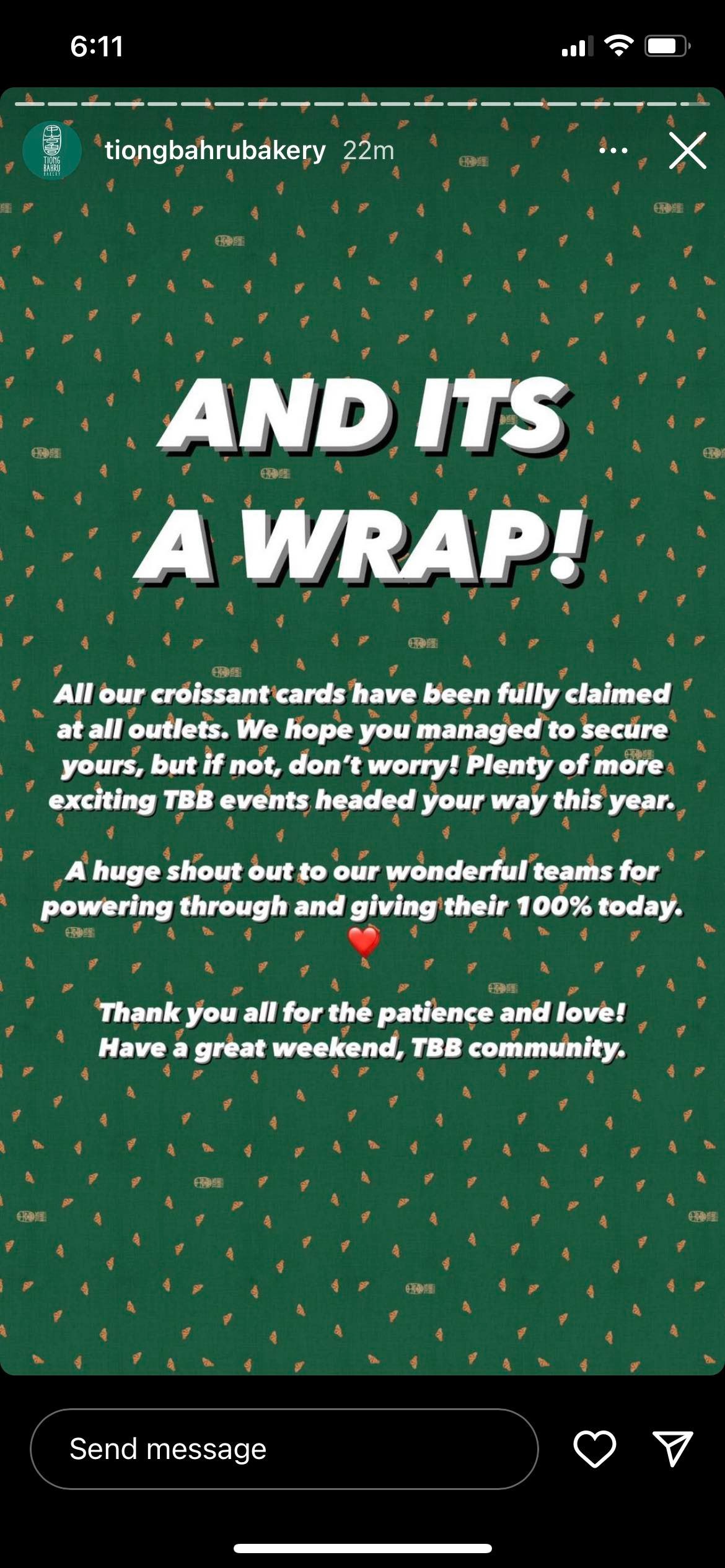 At about 5:50pm, the bakery announced that all stamp cards have been claimed.
Top image via @_chanseng_, @satisfactioncraved, @bobbywrahardjo on Instagram