The Land Transport Authority (LTA) has started a tender exercise to appoint operators for the upcoming Jurong Region Line and the Cross Island Line.
According to a press release on May 9, LTA said the tender will be limited to SMRT Trains and SBS Transit Rail, currently the only rail operators in Singapore.
However, LTA is also allowing foreign rail operators to participate in the operator tenders as minority partners of joint venture with either of the two local rail operators.
"The calibrated participation of foreign operators will strengthen our domestic operators' capabilities in operation and maintenance," said the agency.
Bids will be assessed based on quality and price. The earliest that the LTA will award the licences is the end 2024.
Licensing model similar to TEL
The licensing period comes in two parts: an initial nine-year period and an option for a two-year extension.
LTA said that during the initial nine-year period, the licensing model will be similar to the Thomson-East Coast Line's. This means that the government will collect all the fare revenue and pay the operator a fixed licensing fee each year to run and maintain the line.
Typically in the first few years of operation, a rail line experiences a lot of uncertainty in terms of ridership and revenue. So this arrangement allows the government to bear the risk of low revenues in the initial period.
Upon the expiry of the Jurong Region Line and the Cross Island Line licences, the LTA will review the model for subsequent rail operator licences, taking into consideration the viability and ridership of the lines.
About the rail lines
The Jurong Region Line will support the growth of the Jurong area. The LTA has already awarded a contract for 62 fully-automated and driverless car trains for this line; they will be arriving in Singapore around mid-2024.
The Cross Island Line will connect major hubs in the eastern, western, and north-eastern parts of Singapore such as Jurong Lake District, Punggol Digital District and Changi region. At over 50km long, this will be Singapore's longest fully underground rail line when completed in 2032.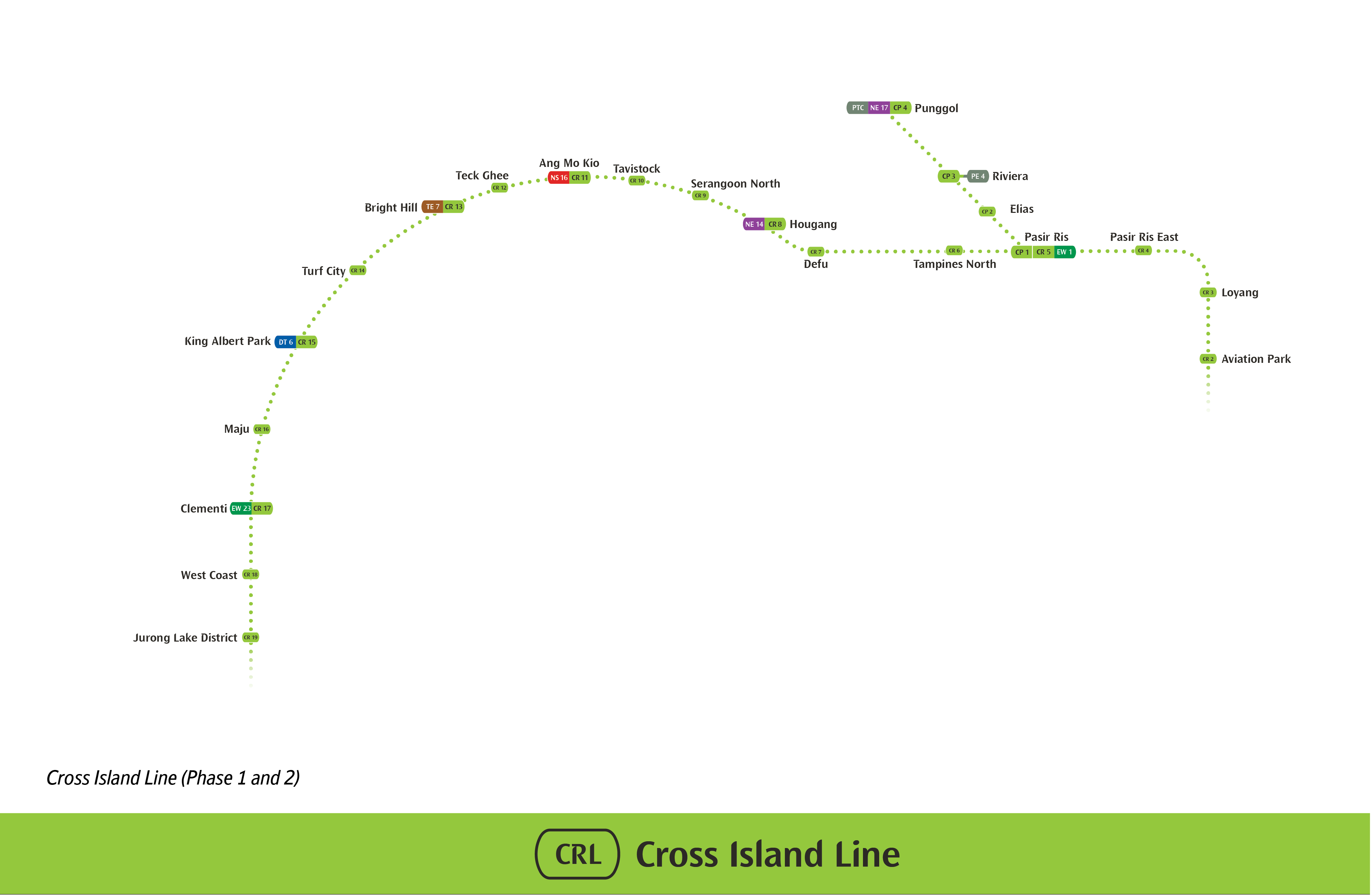 Related stories
Top image: LTA
If you like what you read, follow us on Facebook, Instagram, Twitter and Telegram to get the latest updates.