The recent wet and chilly weather sounds like a cosy day at home for a lot of people in Singapore.
David Loh, however, has spent his rainy evenings as usual, feeding the community cats in MacPherson.
In a Facebook post from Mar. 2, Loh said that it was "very challenging" to do his routine feeding in the rain.
He added that he couldn't find some of the cats, assuming they went into hiding due to the cold.
Shelters with umbrella
On top of providing food for the cats that evening, he also brought an umbrella to shelter them.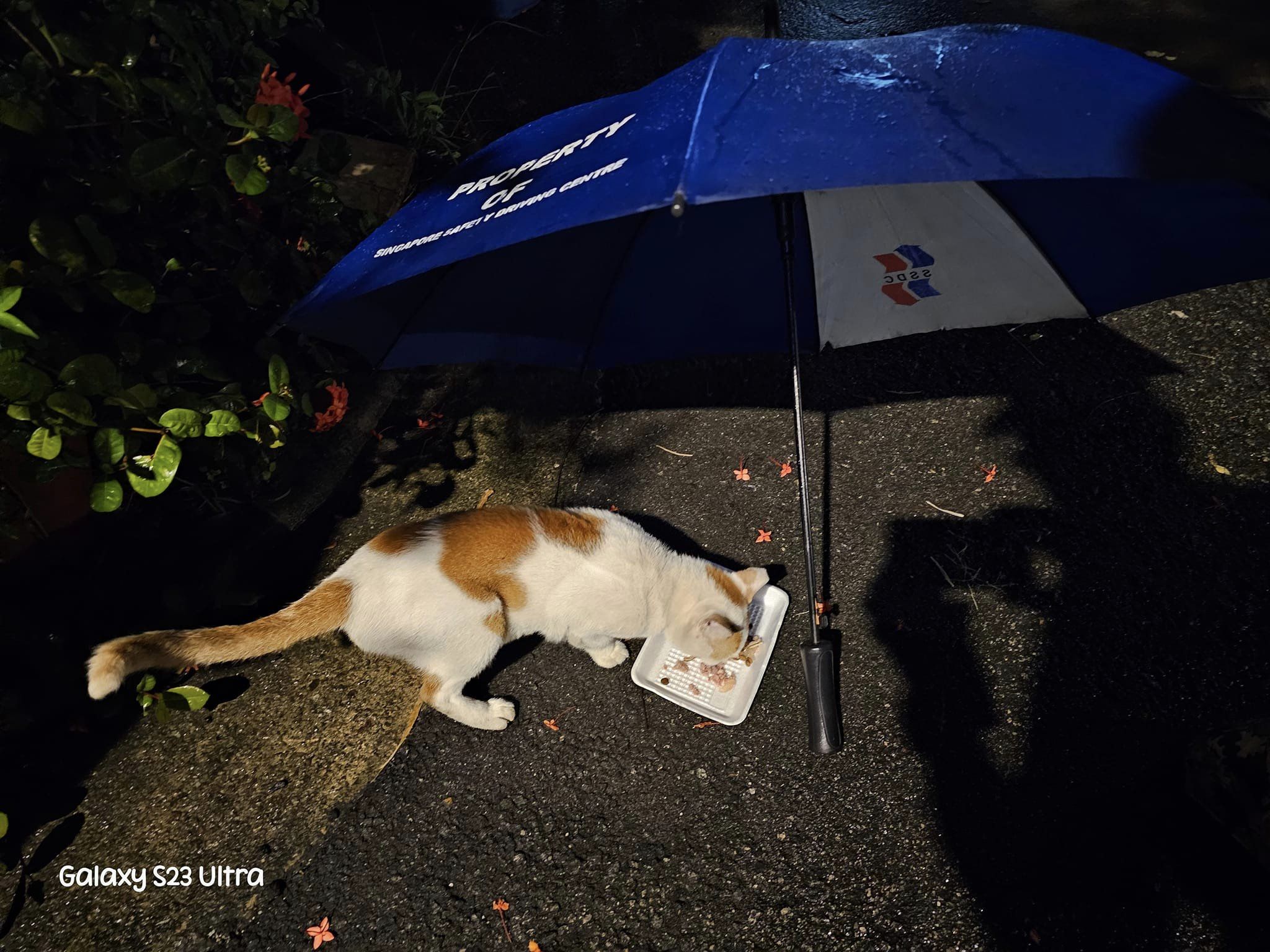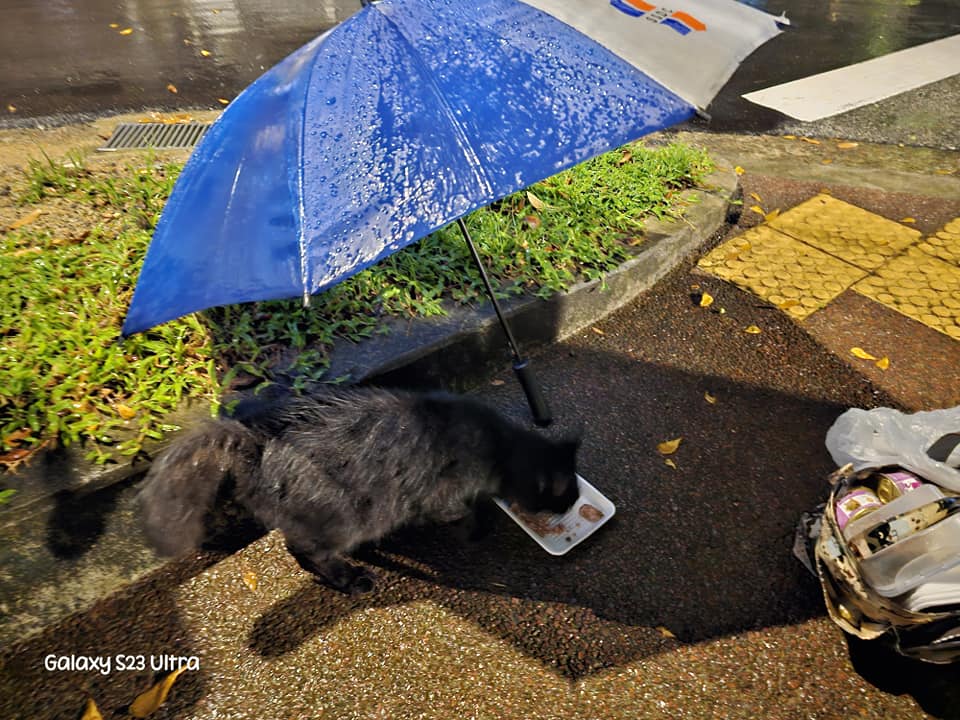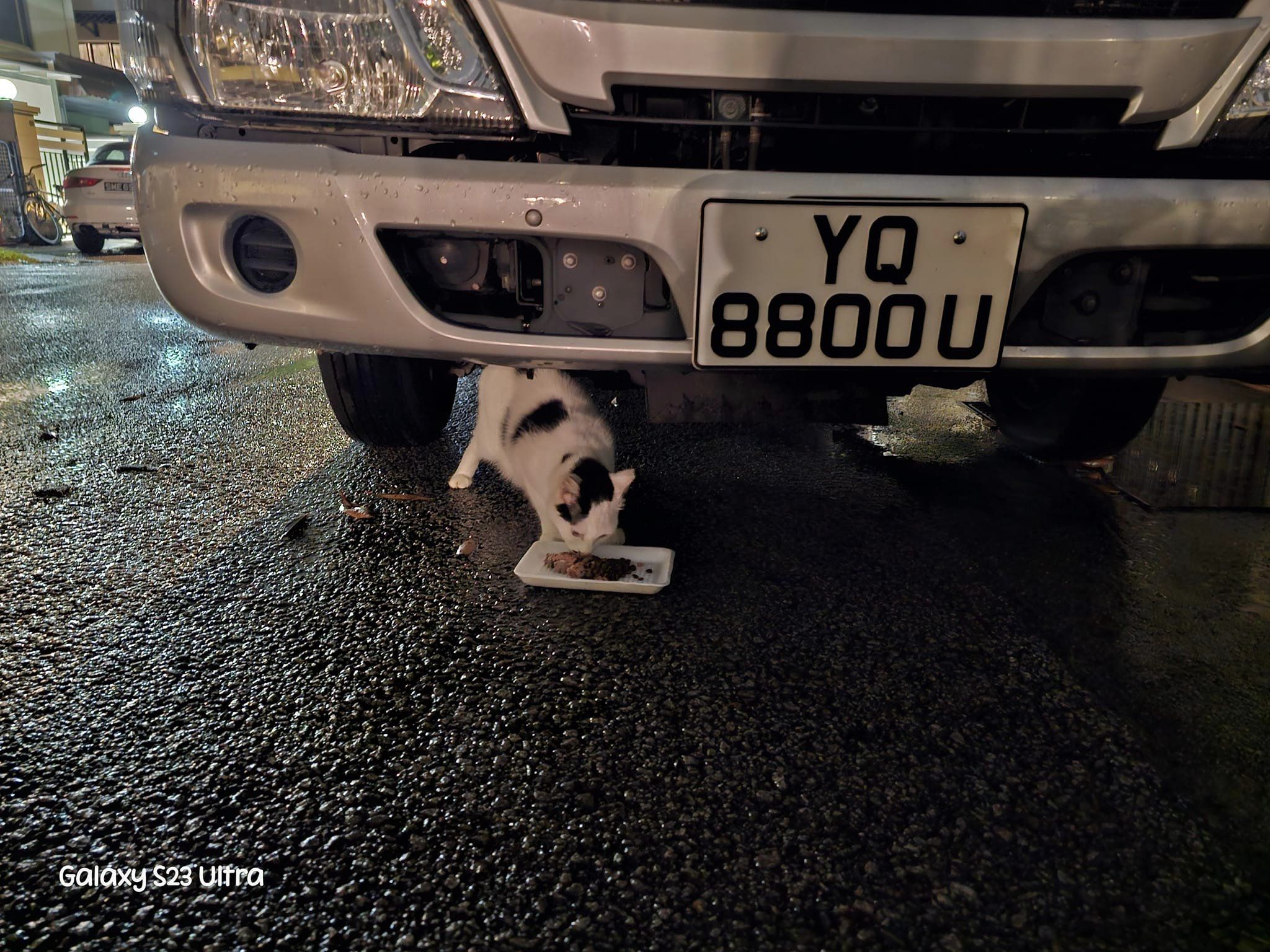 Spends up to two hours to feed cats every night
Speaking to Mothership, Loh said that he has been feeding community cats in the area for the past eight years.
Loh, who has two rescue cats at home, said that he usually feeds about 15 community cats on non-rainy days.
However, he only managed to find eight cats that drizzly evening.
He spends about 15 minutes per location because there are a few areas that he has to cover.
"If there's no rain, my feeding rounds are usually one to two hours… If some cats are not there, I will go back again two hours later to check and feed them," he said.
Loves animals
The rain doesn't faze him as much though, as it makes him happy to see the cats fed.
He said: "On rainy days, I have to be alert to cats calling, they will meow because they are hungry […] I love animals, especially cats. I pity the community cats because they are voiceless animals."
Top image from David Loh's Facebook page.