Do you know of an F&B place that should be featured on Mothership? Tell us more at [email protected].
Cheeky Bee Hoon is a Malaysia-style handmade bee hoon eatery opened by ex-fine dining chef Darwin Wong.
The restaurant opened its first flagship store along East Coast Road earlier this year.
Since then, Cheeky Bee Hoon has opened a stall at Thomson Plaza in August 2023 and another stall in a food court at Lucky Plaza in July 2023.
As their name suggests, the menu consists of bee hoon dishes in both dry and soup variants with a "cheeky", innovative twist with ingredients like clams and braised pork.
Mains
The flagship outlet has three standard mains at S$8.80 each:
Cheeky Bee Hoon (soup)
Cheeky Bee Hoon (dry)
Cheeky Bee Hoon (braised pork)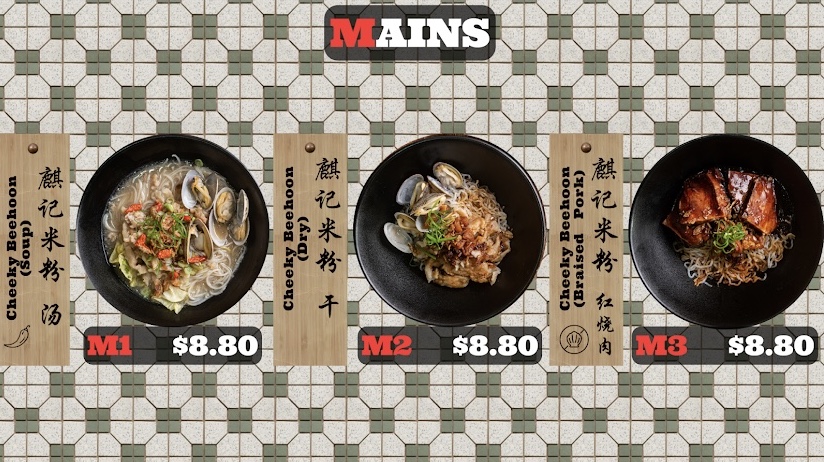 Customers can also opt for the Signature Cheeky Bee Hoon, which comes with meatballs and minced pork on top of the basic soupy bee hoon.
Here's what we tried:
Signature Cheeky Bee Hoon (S$11.80)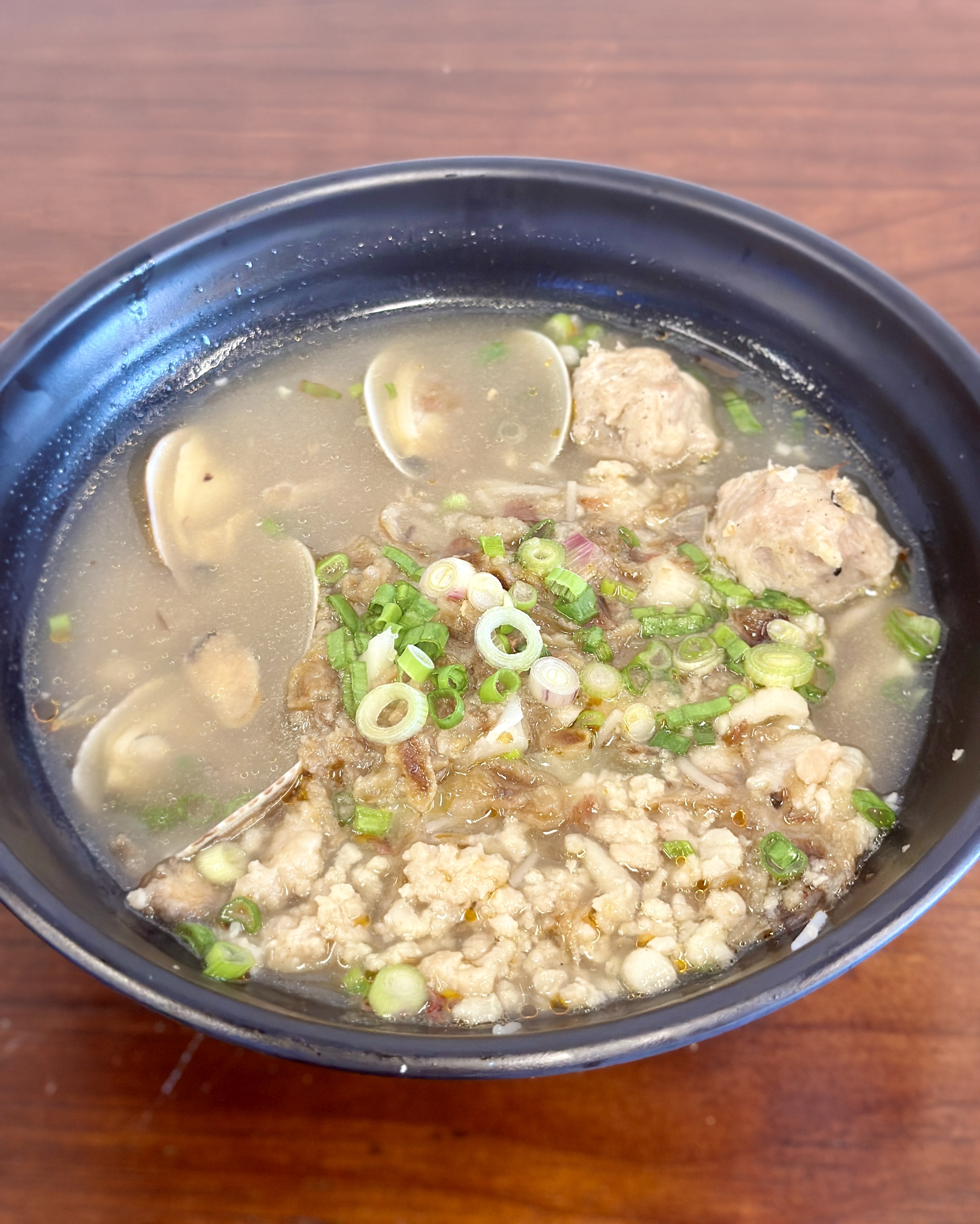 The broth was very rich and flavourful.
The handmade noodles also soaks up the soup very well.
Complemented with the meaty clams and savoury meatballs, the whole dish packs quite a punch.
Cheeky Bee Hoon (braised pork) (S$8.80)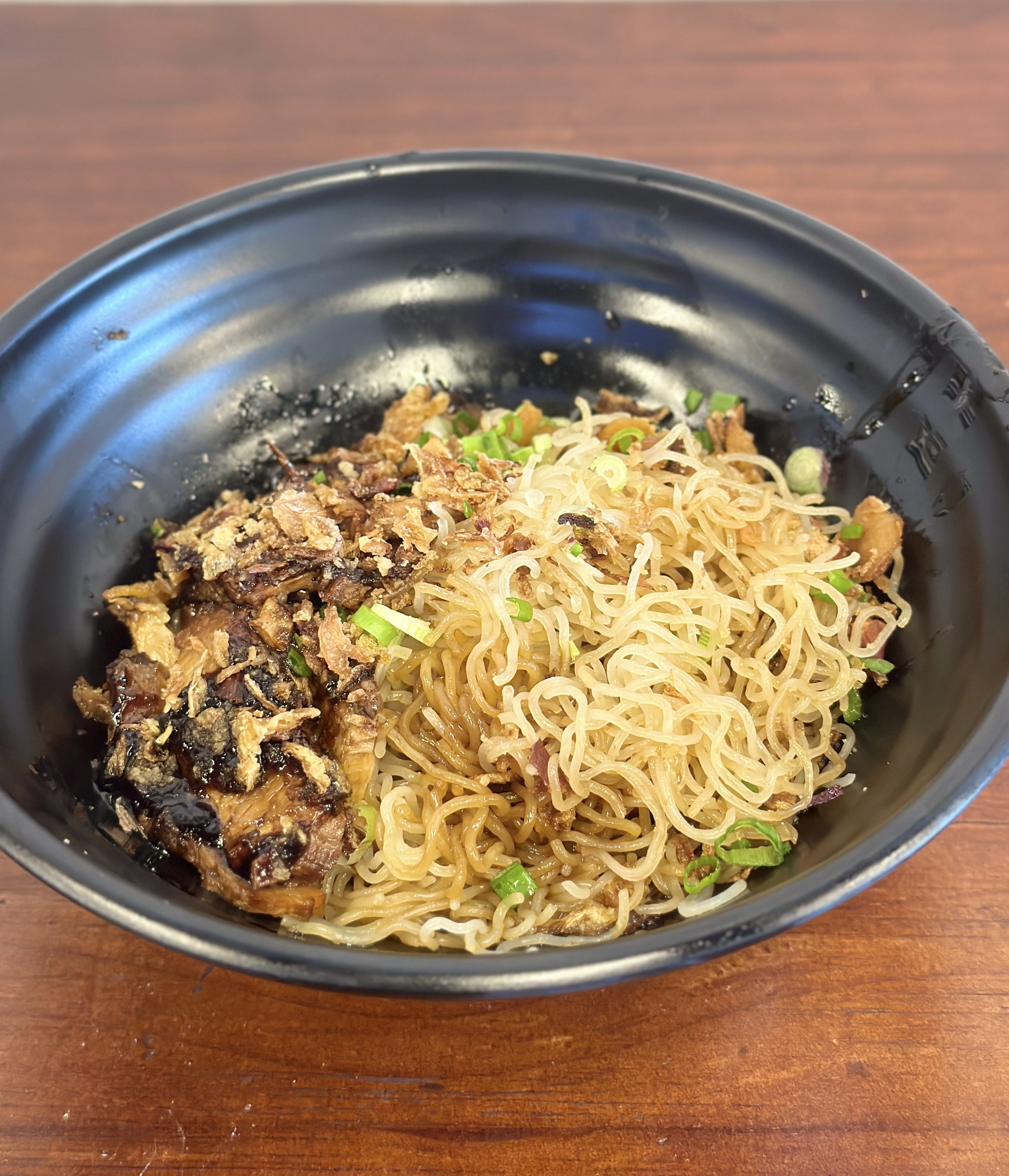 This is a must-try.
While we expected the bee hoon to be thin and stringy, the bee hoon here was bouncy and chewy.
It was slightly reminiscent of wanton noodles.
Because the noodles absorb the ingredients well, every spoonful was a cocktail of flavours like spicy, sweet and savoury.
A generous topping of dried shallots added some texture to each bite, and we kept going for more sweet and spicy mouthfuls.
Side dishes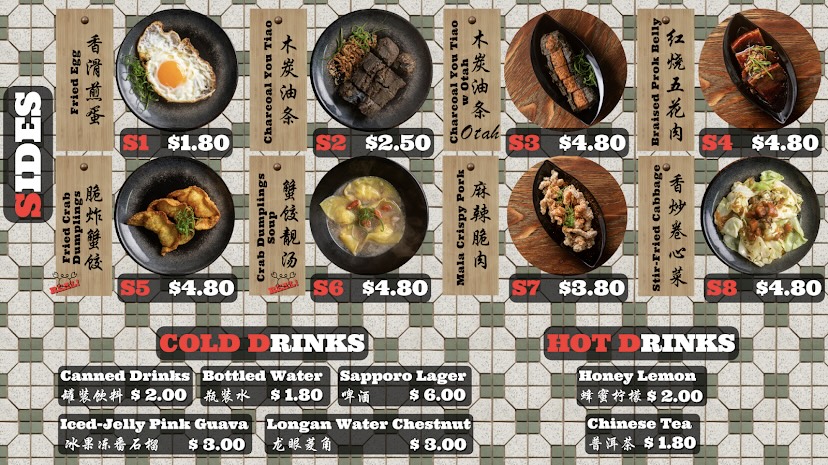 If you're feeling peckish, Cheeky Bee Hoon also sells sides from S$1.80.
We tried the charcoal youtiao (S$2.50) and crab dumpling soup (S$4.80).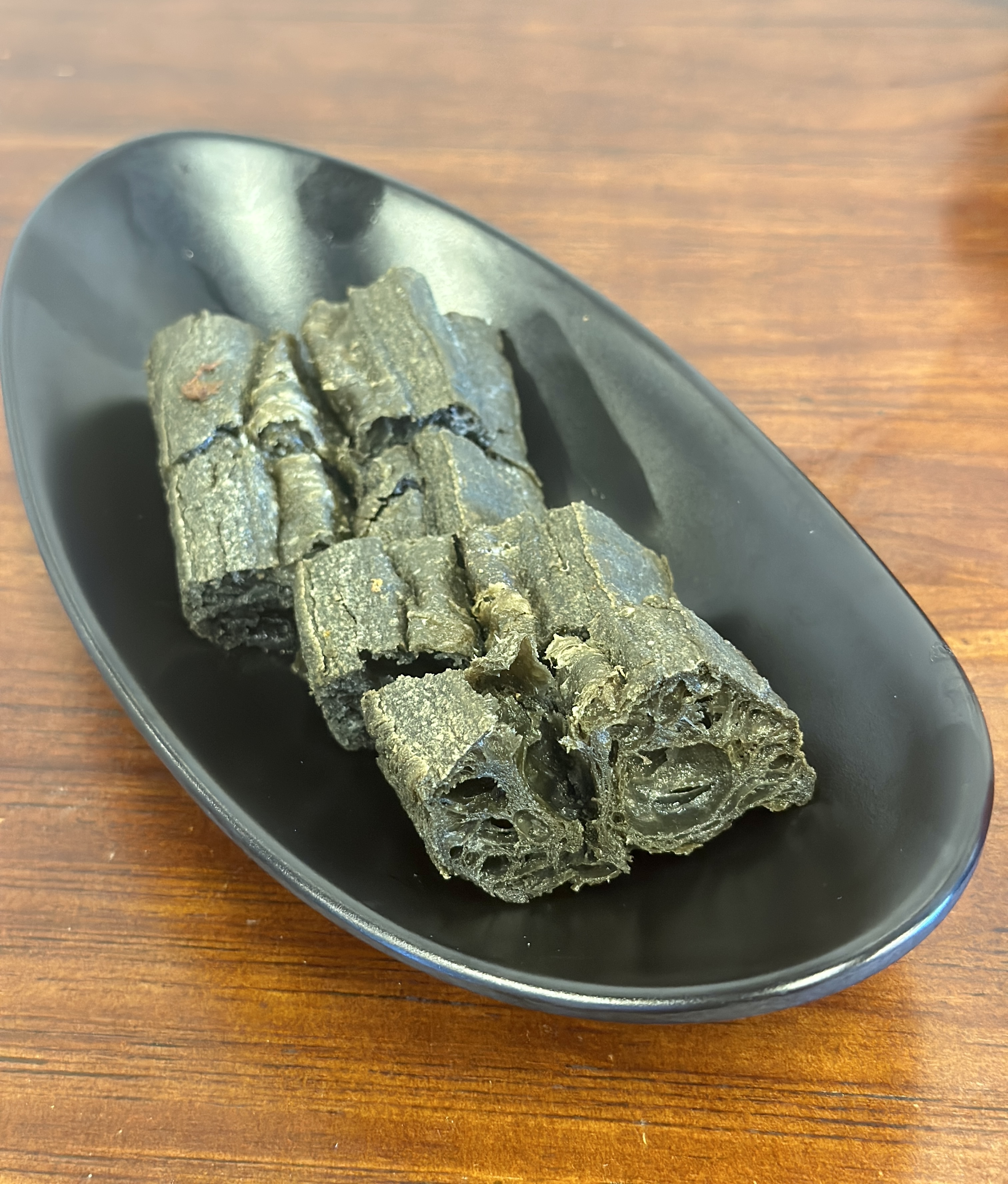 The youtiao was crispy on the outside and doughy on the inside. Yummy snack but not as amazing as it looks.
The crab dumpling soup, on the other hand, didn't disappoint.
The dumplings were generously filled with chunks of crab meat and every bite was juicy.
Lucky Plaza outlet
Cheeky Bee Hoon's stall in the Asian Food Mall located in Lucky Plaza has a slightly different menu with cheaper options.
You can get a Mixed Pork Bee Hoon (Soup/Dry) for S$5.80, and the Braised Pork Bee Hoon (Dry) for S$7.80.
And the charcoal youtiao here is only S$1.80.
Cheeky Bee Hoon @ East Coast Road
37 East Coast Road Singapore 428755
Opening hours: 10am to 9pm, daily
Cheeky Bee Hoon @ Lucky Plaza
304 Orchard Road #B1-38, Lucky Plaza, Singapore 238863
Opening hours: 10am to 9pm, daily
Top photos by Lee Wei Lin.