Do you know of an F&B place that should be featured on Mothership? Tell us more at [email protected].
Local OnlyFans creators Kiaraakitty and Imyujia are branching out into the F&B scene.
For just three days, the pair will be serving food, drinks, and "special services" at a pop up maid cafe in LIT Bar Lounge Restaurant at Boat Quay.
The maid cafe will operate for only three days: Jun. 24, 26, and 27.
Kitty themed menu
Kitty Paradise Cafe serves just two main dishes.
You can get this cheese and ham omelette for S$9.90.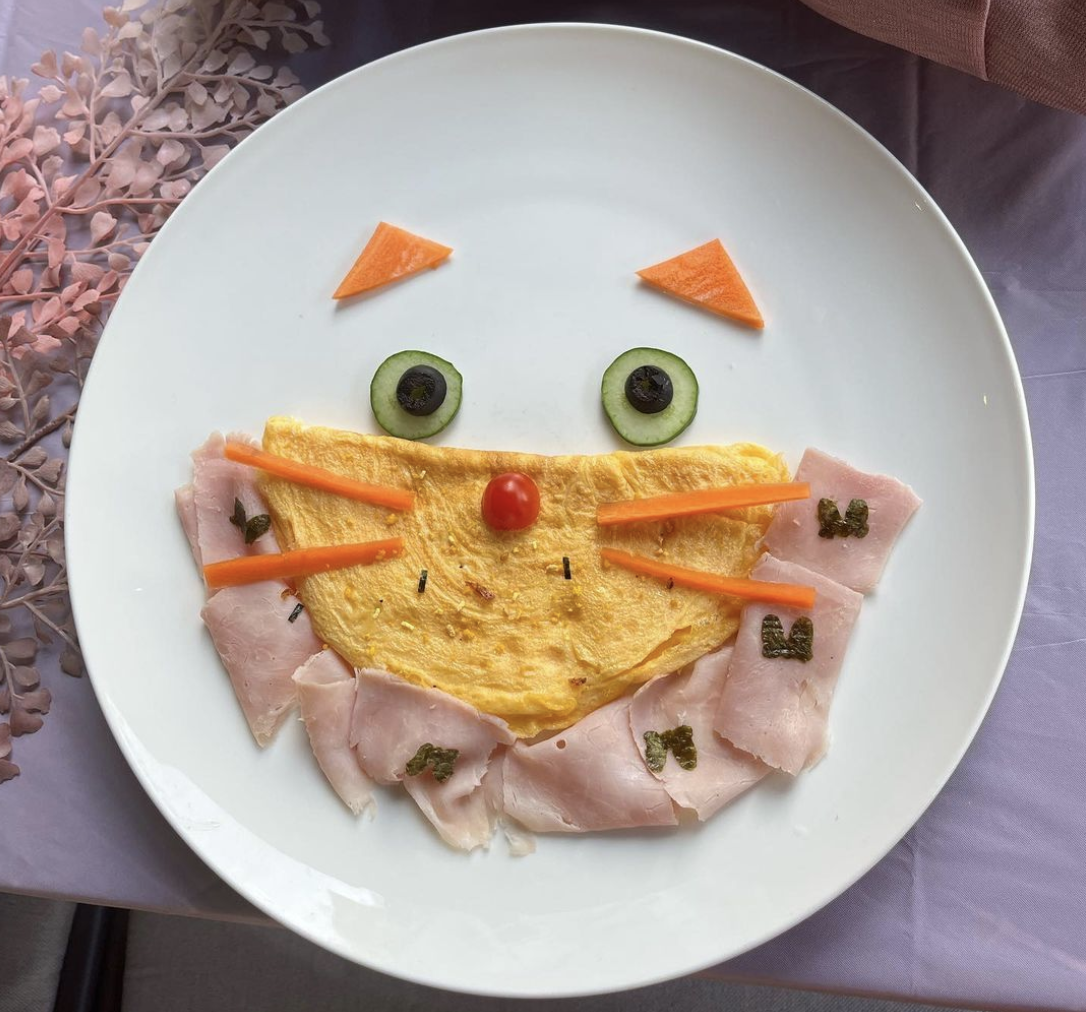 Or the Meowsta (S$21), a tomato-based pasta served with a choice of chicken or beef.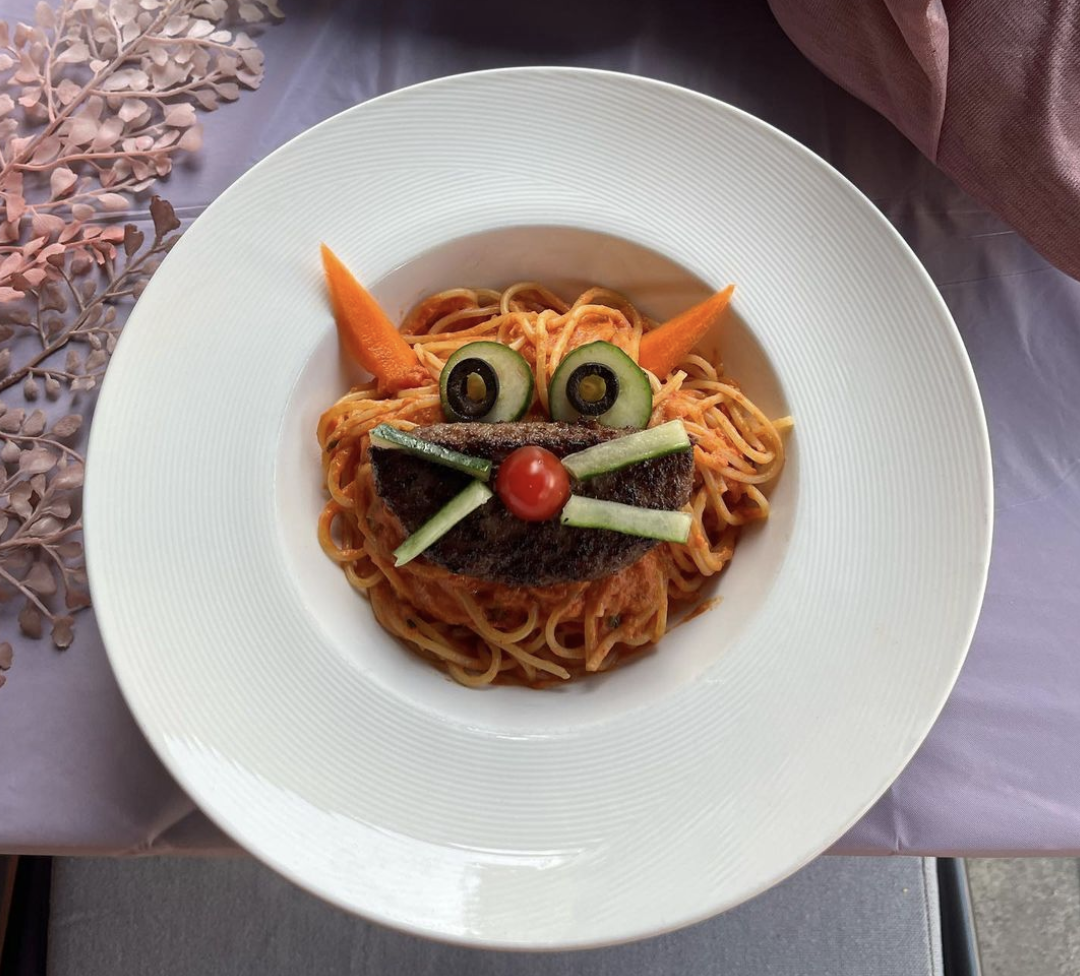 Here's the full spread.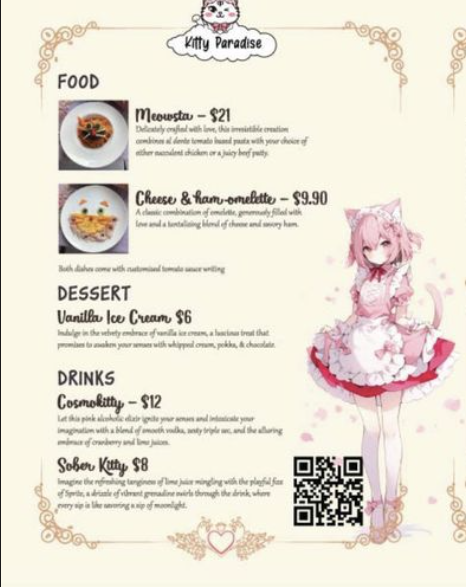 In total, the menu only has three dishes and two drink options.
Then again, perhaps food isn't the main attraction.
What you would probably go for
The other side of the menu is dedicated to the cafe's exclusive offering of "additional services".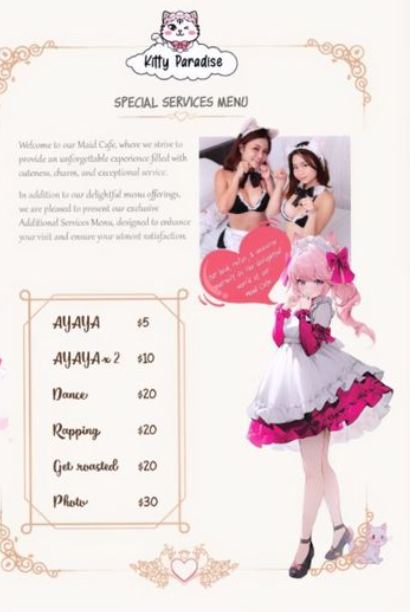 One "Ayaya" is S$5, but we're not sure what it entails.
If you have more spending power, you can buy a dance for S$20 and a photo for S$30.
No further details on the type of dance or type of photo has been provided.
If you're in the mood to get roasted, it costs S$20.
The cafe originally offered hugs, priced at S$100 each, but those were subsequently removed in an updated menu.
Kitty Paradise Cafe
Address: 65 Boat Quay, Singapore 049853
Opening hours: 6pm to 9pm, Jun. 24, 26, and 27
Related Stories
All images via Kitty Paradise Cafe
If you like what you read, follow us on Facebook, Instagram, Twitter and Telegram to get the latest updates.