A TikToker was caught by surprise at Orchard MRT station when she was on the way home.
She heard a melodious tune coming from someone giving an impromptu performance on the piano set-up within the station.
TikTok user @maebe.g took a video of the performance and uploaded it to TikTok on Aug. 24, 2023.
@maebe.g what a way to end the day #smrtsg #piano #music #mrt #Singapore #talented ♬ original sound – MAEMZ
The bespectacled pianist, clad in a shirt, jeans and red sneakers, was filmed playing the melody of "I'm Willing" (我愿意), a Mandarin song originally sang by Hong Kong singer Faye Wong.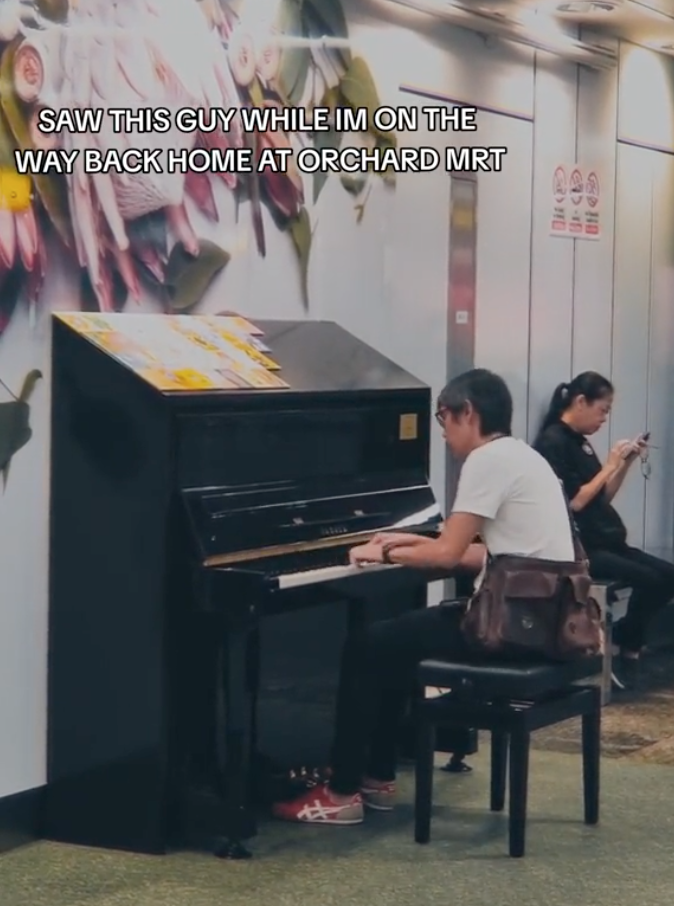 "He's so good," @maede.g exclaimed halfway through the video.
She then panned her camera to her surroundings, showing that she wasn't the only one moved by the music, as around a dozen mesmerised passers-by had stopped in their tracks to watch the person's performance.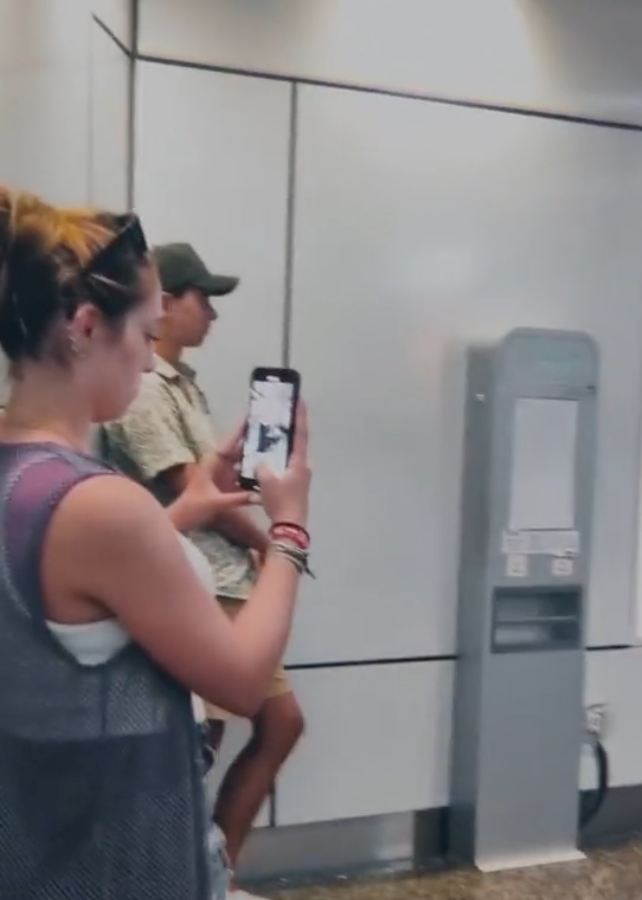 Some people had also whipped out their phones to record the moment.
"What a way to end the day," the TikToker said in her video's caption.
Online people also impressed by the rendition
The person's playing received overwhelming praise in the comments.
Some believed the person must have had an emotional backstory behind the song for him to play so movingly.
While others pointed out that this shows there are many talented people in our community.

Pianos in public spaces
As part of its "Music in Community" project, SMRT Trains has placed a piano at three MRT stations – Bayfront MRT, Tanjong Pagar MRT and Orchard MRT.
SMRT's project aims to "enhance vibrancy within its stations and enrich commuters' overall experience on its network".
The pianos — sponsored by Singapore FOZL Group Pte Ltd, CREC Construction Pte Ltd, and VIPTeacher Pte Ltd — will be placed at the MRT stations for a year before being donated to community groups.
Top photo from screenshots of video by TikTok/@maebe.g