Prime Minister Lee Hsien Loong is in China for a week long visit, and on Mar. 30 began the final leg of his visit by arriving in Beijing.
The trip was substantive, with PM Lee meeting four of the most important members in the Chinese leadership, including President Xi Jinping.
Packed schedule
While in Beijing, PM Lee met with Xi and reaffirmed the strong bilateral ties between China and Singapore.
He also met with the three next most senior leaders in China, all recently appointed to high state office during the recent Two Sessions conference.
PM Lee met with Premier Li Qiang, Chairman of the National People's Congress Zhao Leji, and Chairman of the Chinese People's Political Consultative Conference Wang Huning.
Li, Zhao, and Wang are the second, third, and fourth most senior political leaders in China, and it is rare for visiting foreign dignitaries to be scheduled to meet so many leaders on the same trip.
PM Lee had arrived in Beijing from Hainan, where he attended the Bo'ao Forum for Asia, as well as addressing the conference. He attended the conference with several other world leaders, most notably Malaysian Prime Minister Anwar Ibrahim.
Anwar also addressed the forum, as well as having a one on one meeting with PM Lee while they were in Hainan.
And in a somewhat unusual occurrence, both left Hainan to travel to Beijing on the same day, within hours of each other, with Anwar arriving first, and PM Lee arriving later in the evening.
Spot the difference
It was from this that some internet commentators noticed a supposed difference in the welcomes they received.
Lianhe Zaobao decided to make a whole video addressing the disparity.
@zaobaosg 新加坡总理李显龙和马来西亚首相安华近日到访中国。然而网友发现,安华的待遇似乎比李显龙总理高,下飞机时有铺红毯、专车接送,而李总理坐了巴士。事实真是如此吗?#zaobaosg #sgnews #fyp #singapore #china #leehsienloong #anwar ♬ original sound – zaobaosg
The main difference appears to be this — note the different aircraft the leaders are using:
This is Anwar arriving in Beijing.
Image from Anwar Ibrahim/ Facebook
This is PM Lee arriving in Guangzhou, his first stop.
And this is PM Lee arriving in Beijing.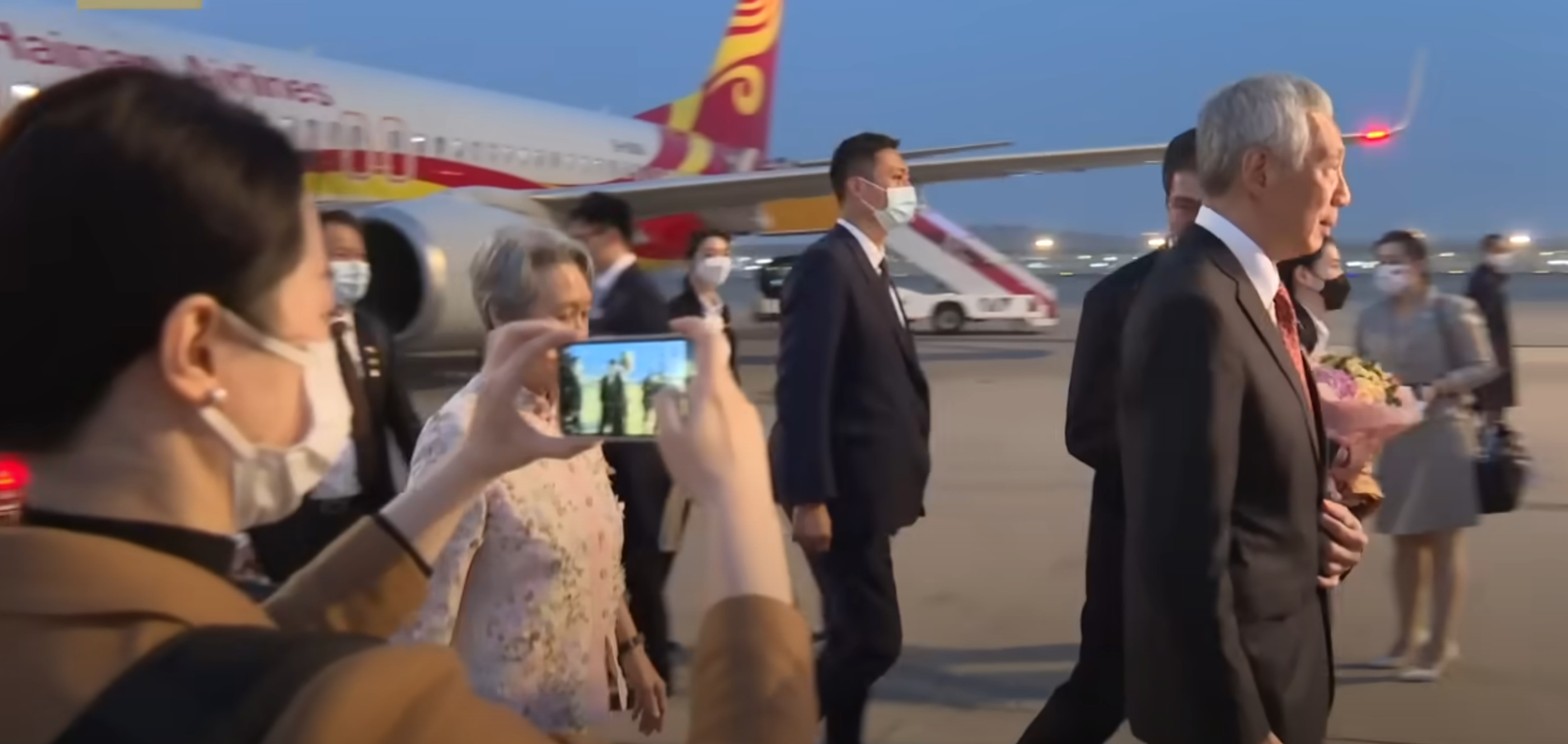 The difference appears to simply be logistical.
Anwar and the Malaysian government have a plane to transport VIPs, akin to the United States' Air Force One.
In this case, it's probably one of the Malaysian Royal Air Force's 737-300 aircraft, used to shuttle Malaysia's diplomatic contingent throughout the trip.
Singapore, on the other hand, doesn't have diplomatic planes of that size. Singaporean leaders tend to travel using private airlines, and in the case of the flight to Guangzhou, Singapore Airlines.
However, flying from Hainan to Beijing, PM Lee and the Singaporean contingent appear to have flown Hainan Airlines, a China-based company.
The upshot of this is that the two planes landed in different locations, and Zaobao seems to think that this meant that China's reception for Anwar could be more grandiose immediately, meeting him with an honour guard and a state car.
PM Lee, in contrast, was greeted on arrival by Vice Foreign Minister Sun Weidong, who also met Anwar on arrival, as well as China's ambassador to Singapore Sun Haiyan.
He was ushered onto a red carpet-lined airport bus and taken to the airport's VIP lounge, and then ushered into a state car for the rest of his trip.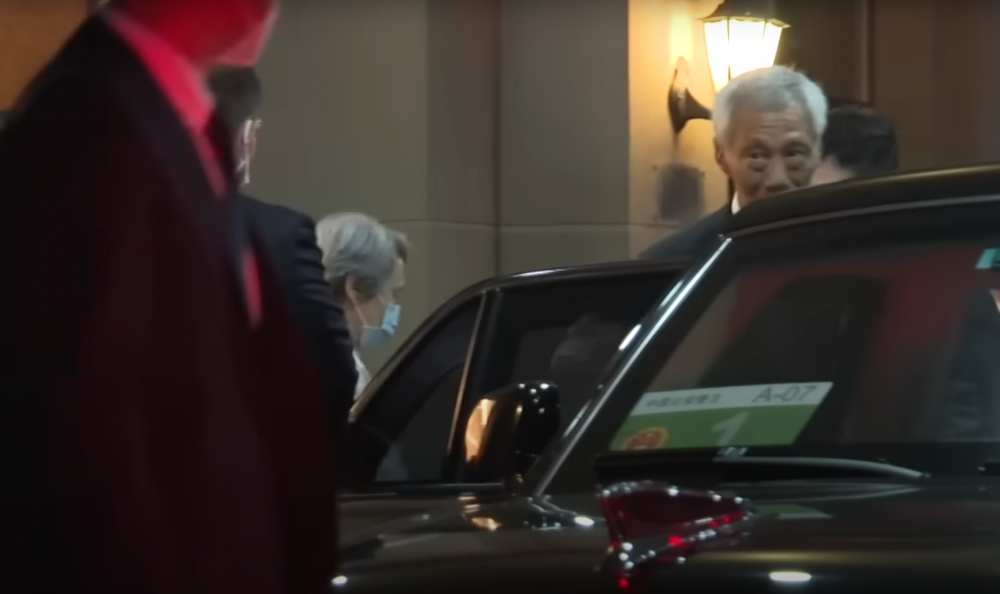 You can see the video below:
And here is an image of the Singapore delegation — PM Lee, Health Minister Ong Ye Kung, Senior Minister of State for Foreign Affairs Sim Ann — interacting with the Vice Foreign Minister and China's ambassador to Singapore after the journey from the airport.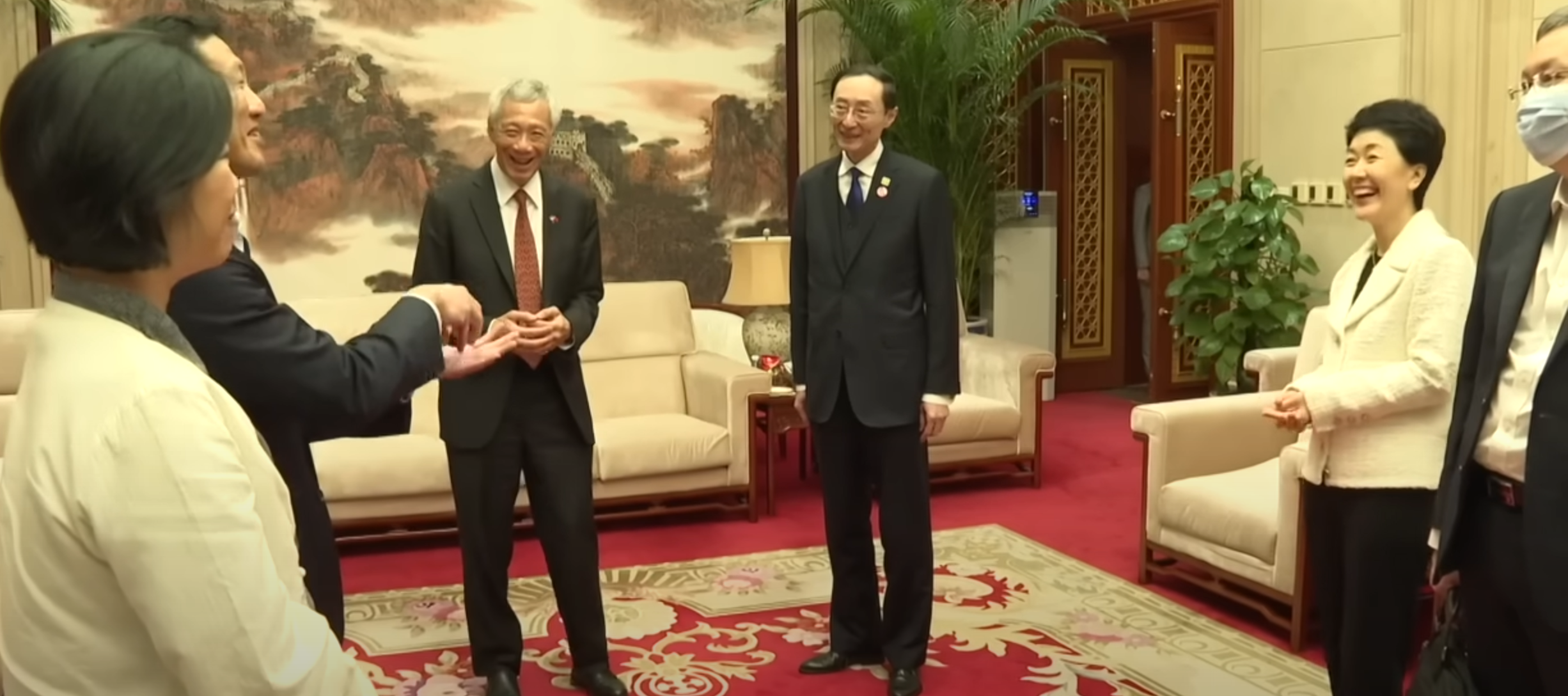 The Reign in Spain
PM Lee and Anwar are not the only world leaders in Beijing. Spain's prime minister, Pedro Sanchez, was also in town, having also attended the Bo'oa forum earlier.
Zaobao also noted that Xi said PM Lee was the foreign leader who had visited Beijing the most.
PM Lee regularly visited China pre-pandemic, and this marks his first visit since 2019.
This is Anwar's first visit to China since becoming Malaysian PM in December, and is the latest in a series of overseas visits, including Singapore, Indonesia, and Brunei in January; Cambodia, and Saudi Arabia in March, where he performed Umrah.
However, Anwar came under criticism for not meeting with the head of state King Salman, or head of government Crown Prince Mohammed bin Salman while on his trip.
Related Stories
Top image from CGTN.