The Singapore Armed Forces (SAF), the Indonesia army (TNI), and the U.S. army (INDOPACOM) successfully took part in the Exercise Super Garuda Shield (XSGS), which took place from Aug. 27 to Sep. 13 in Asembagus, Indonesia.
The Singapore Army and the Republic of Singapore Navy (RSN) participated in the exercise with troops and assets. There was a total of 5,000 troops from all seven participating countries.
'Valuable opportunity' for S'pore army & navy
The multilateral exercise involved military forces from Singapore, Indonesia, the U.S., and four other countries: Australia, Japan, France, and the UK.
Observing nations during the exercises included Brunei, Brazil, Canada, Germany, India, Malaysia, Netherlands, New Zealand, Papua New Guinea, Philippines, South Korea, and Timor Leste.
According to a statement by Ministry of Defence (MINDEF) on Sep. 13, this is SAF's second year participating in the exercise, which aims to "promote friendship, mutual understanding, and professional exchanges" among military forces from the other countries.
SAF expressed appreciation for the cooperation and friendships forged between Singapore and the other six participating countries.
Director of Joint Operations Goh Pei Ming said,
"Exercise Super Garuda Shield 2023 is a valuable opportunity to train alongside the TNI, INDOPACOM, and participating militaries in a large- scale multilateral, multi-service exercise."
The Singapore Army conducted combined arms live firing and staff planning exercises together with the armies from Australia, the U.S., and Indonesia.
As for the RSN, their participants included an Endurance-class Landing Ship Tank, RSS Endeavour, and a Victory-class Missile Corvette, RSS Vigour.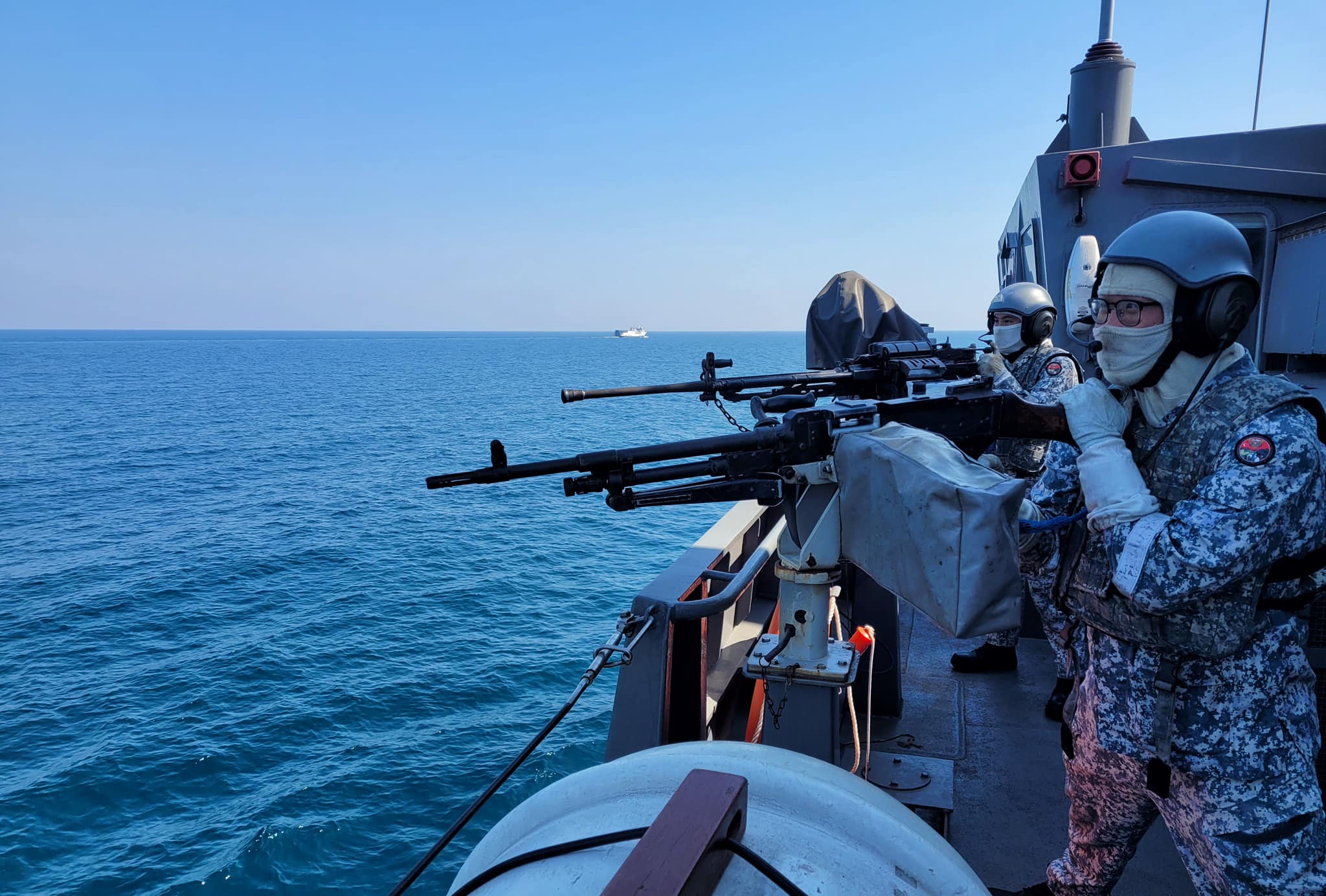 In addition, the navy participated in maritime serials that included manoeuvring, air defence, and gunnery firings in the waters off Surabaya, together with the Indonesian and the U.S. navies.
Top image from MINDEF/Facebook.