Seah Im Food Centre is back in business as it reopened on Mar. 13, 2023 after six months of renovations.
A total of 60 food and drinks stalls are expected to resume regular operations.
With a mixture of new stalls opening and old stalls returning, crowds were seen flocking back to the hawker centre.
There will also be six non-food stalls returning.
While there were many familiar stalls up and running, a number of stalls were unoccupied and vacant.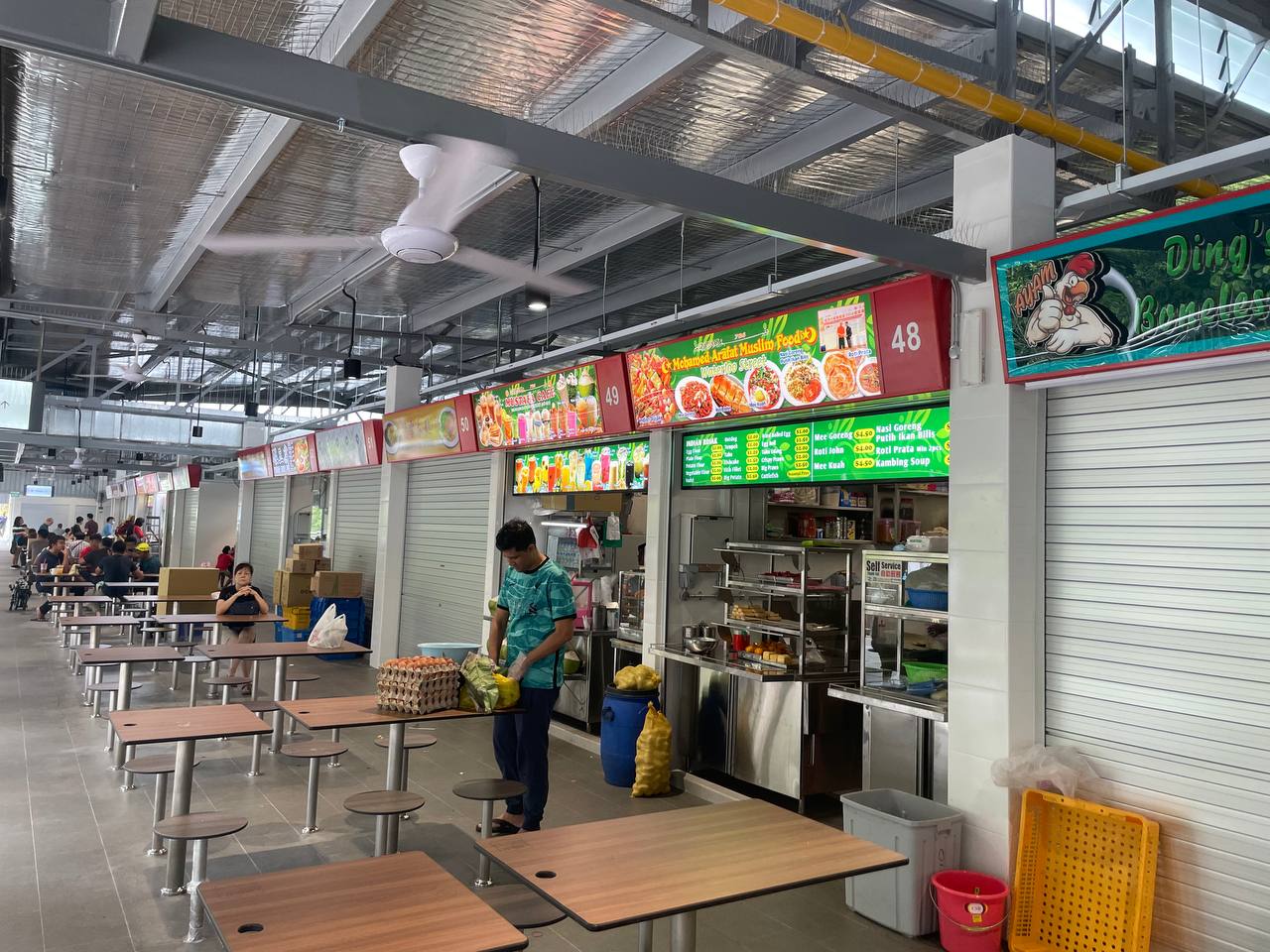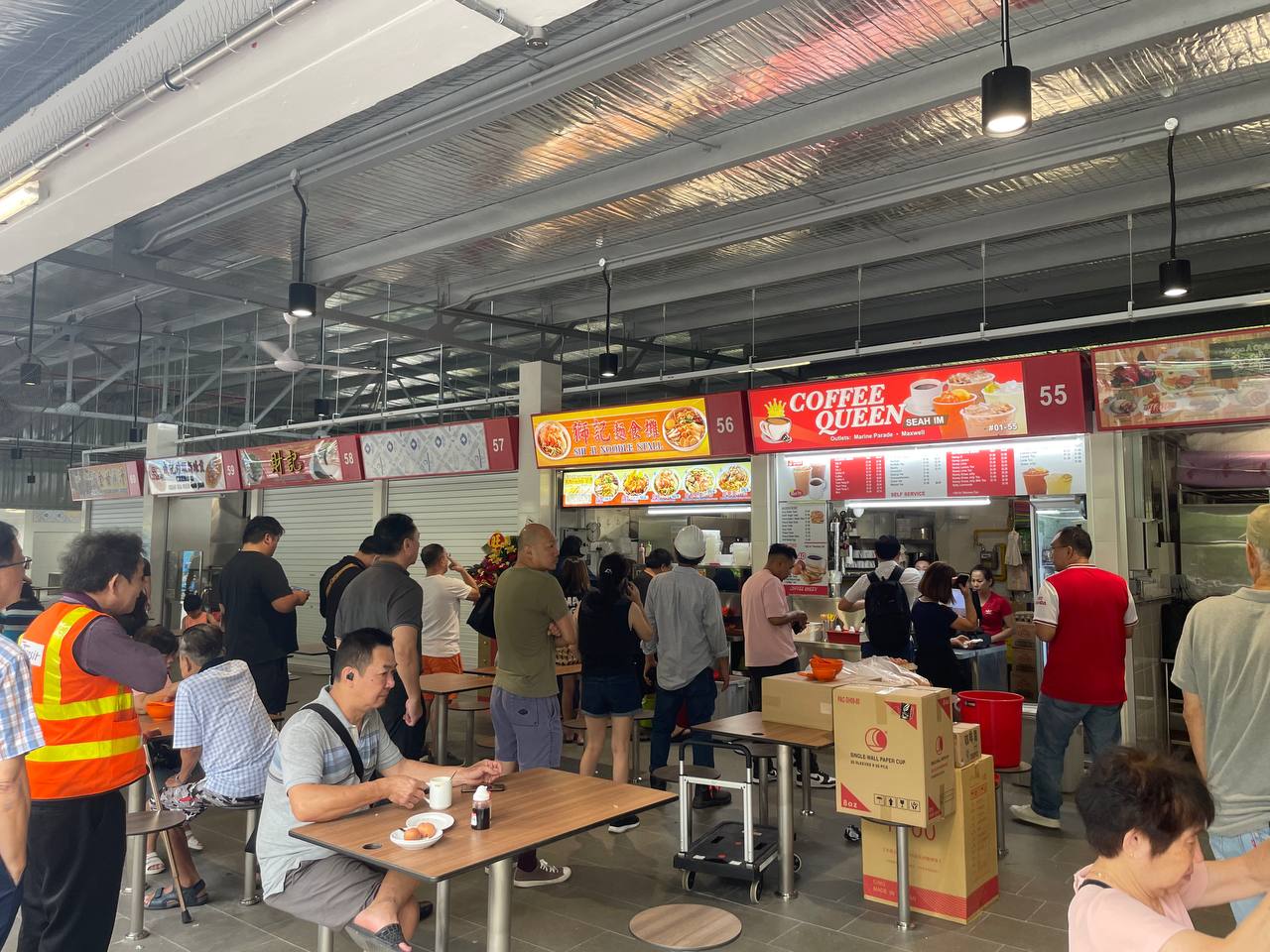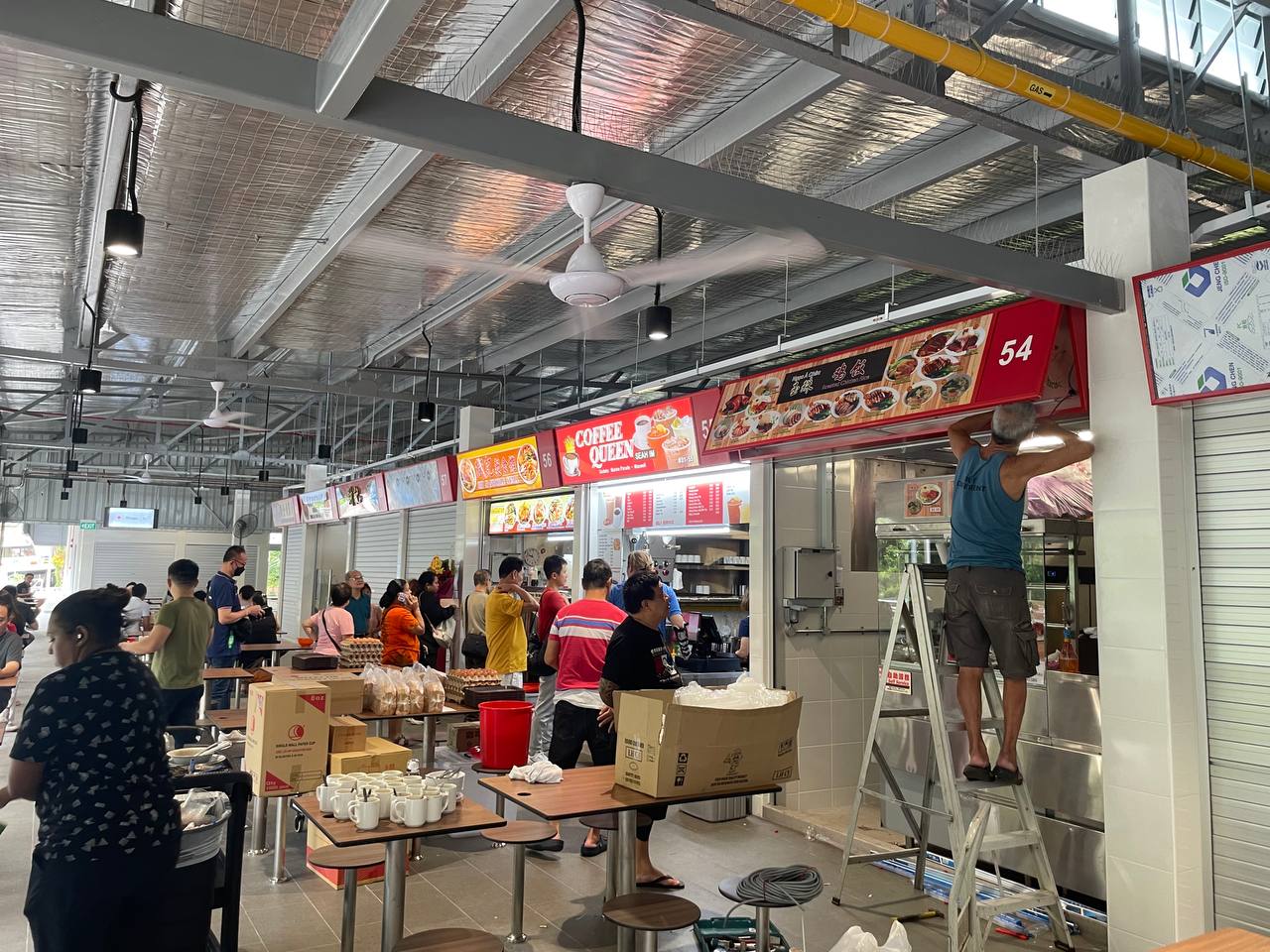 Interior revamped
The newly renovated food centre is airier and brighter.
The tiles were replaced and the ceiling was made higher, creating a bigger space.
Mesh was used to enclose the whole food centre to keep the birds from entering.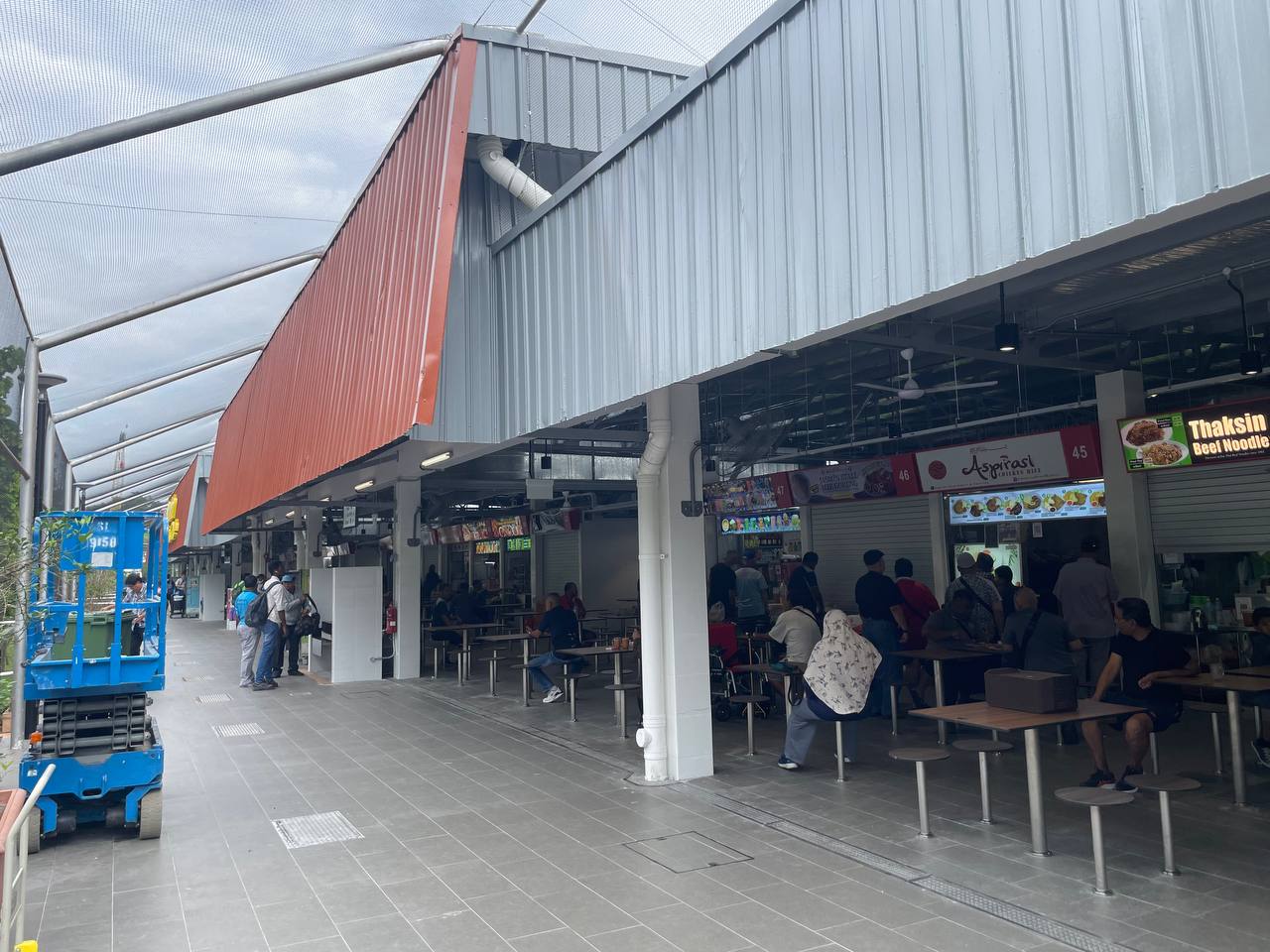 More fans were also installed.
Exhaust pipes run across the ceiling to help keep the food centre well-ventilated.
A hawker centre goer who works at HarbourFront noted immediately that the place was "way cleaner than before" and "well-ventilated".
She said she used to avoid eating at the food centre as the smell of cooking would get "stuck" in her hair, and would prefer to take away her meals.
She said she used to get one of her colleagues to help her buy food.
Here is a side-by-side picture of Seah Im in 2022 (left) and in 2023 (right):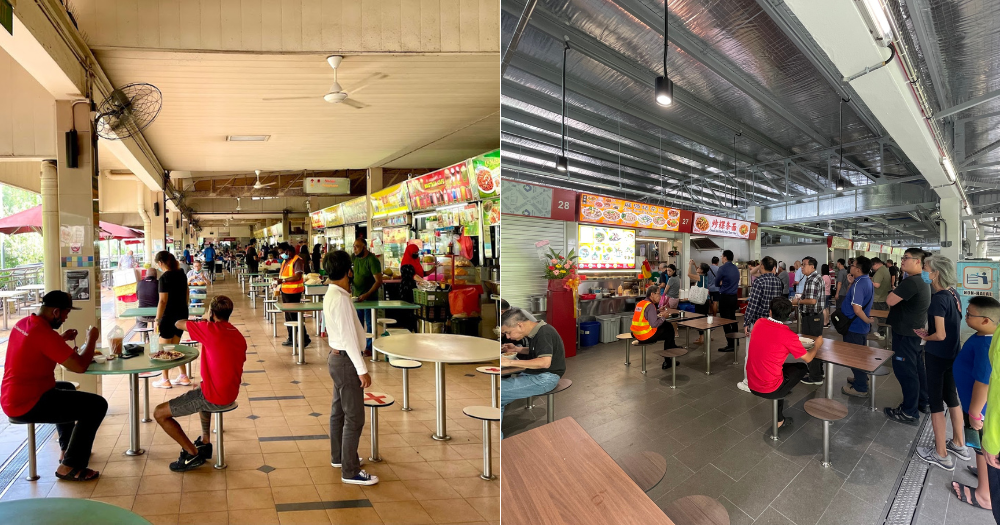 A small crowd during breakfast
Many diners were seen at the food centre on Monday at 10am.
A group of workers were seen having coffee and chatting, with one person in the group saying that he worked nearby and used to come to the food centre often.
He also said he was glad to be back and was waiting to see if his favourite curry rice stall would reopen.
However, the stall in question, Kheng Nam Lee Curry Rice, was not open yet as the stall owners were still in the midst of setting up their stall.
One wanton noodle stall was bringing in pots and pans to start preparing for their opening.
The woman running the stall shared that they are planning to reopen on Wednesday.
A long queue was seen at the Shi Ji Noodle stall that sold lor mee and prawn noodles at 10am.
By around 11:30am, they were closed.
One hawker at Mohamed Arafat Muslim Food stall commented that the area "feels neater" with the new renovations.
Commenting on the crowd, he said the place was still in the process of reopening.
He hoped the business would pick up as more people came.
He said he believes that it takes about three days to one week for the place to be as crowded as before.
Business booming by lunch
From 11:30am to 11:45am, the crowds started to flock to Seah Im with queues snaking outside.
One of the owners of Aspirasi shared that she "did not expect that big a crowd" as they saw a steady stream of customers since 10:40am.
She even said they would soon be out of chicken.
"We were very excited to come back," she commented.
She said she felt that the renovations took a bit too long as they were supposed to be back in Seah Im on Mar. 1, but there were delays.
However, she commented that despite the delays, "it was good as the whole shop was torn down and built back up".
She also said the place felt "a bit bigger and it was definitely cleaner".
She also shared that at least three to four stalls remained empty as some of the previous stall owners retired.
One of the men who runs the drinks stall near Aspirasi shared that his brother's biryani stall is not open yet as it needs more time for renovation.
However, he said that "everyone was very welcoming on their first day back" and was happy to return.
One of his patrons came up and shook his hand, congratulating him on his reopening and commented on how much he missed his stall as he had spent too much money on coffee at VivoCity and HarbourFront.
When the patron heard that a cup of kopi-o was S$1.40, he was very happy.
Singapore Land Authority gives stall owners pineapples
Singapore Land Authority (SLA) officers were also spotted at the hawker centre wishing tenants luck and prosperity.
SLA officers went to each individual stall and presented them with a pineapple, as a pineapple symbolises "prosperity".
They even yelled "huat" together to wish the tenants.
Speaking to Mothership, a spokesperson of SLA stated that this was an informal event that was done out of their own goodwill to wish tenants all the best for their reopening.
@mothershipsg huat ah #sgnews #tiktoksg ♬ Food – Densky9
Photos by Hannah Martens