On May 13, the Society for the Prevention of Cruelty to Animals (SPCA) announced the launch of a series of free pet health screenings across Singapore.
This initiative aims to help low-income pet owners manage the rising costs of pet ownership and care through providing early detection and treatment of pet health issues.
In turn, this may help mitigate the problems of pet abandonment and surrendering.
With this initiative, SPCA estimates that around 1,000 pets from low-income households will receive free veterinary care support by the end of the year.
What will these health check up sessions entail?
SPCA will provide a range of veterinary services free-of-charge for eligible pet owners, ranging from physical examinations, monthly preventives, vaccinations and microchipping.
For pets that need further evaluation, blood tests will be conducted.
If additional check ups are required, appointments can be made at SPCA's highly subsidised Community Animal Clinic.
A team of vets and nurses from SPCA will conduct the screenings, and will be assisted by volunteer vets and nurses to "provide comprehensive care".
Opening of the first pet health screening in Marsiling
Currently, a total of 10 health screenings are slated to take place islandwide at various locations.
The first was held at Blk 2 Marsiling Drive on May 13, and Member of Parliament for Marsiling-Yew Tee GRC Zaqy Mohamad made an appearance.
The Marsiling pet screening was "fully subscribed", SPCA told Mothership.
SPCA said that they a total of 110 pets from 71 guardians turned up, with 77 cats making up the bulk of those screened.
Other animals who had their healths screening included 25 dogs, four rabbits, three hamsters and one chinchilla.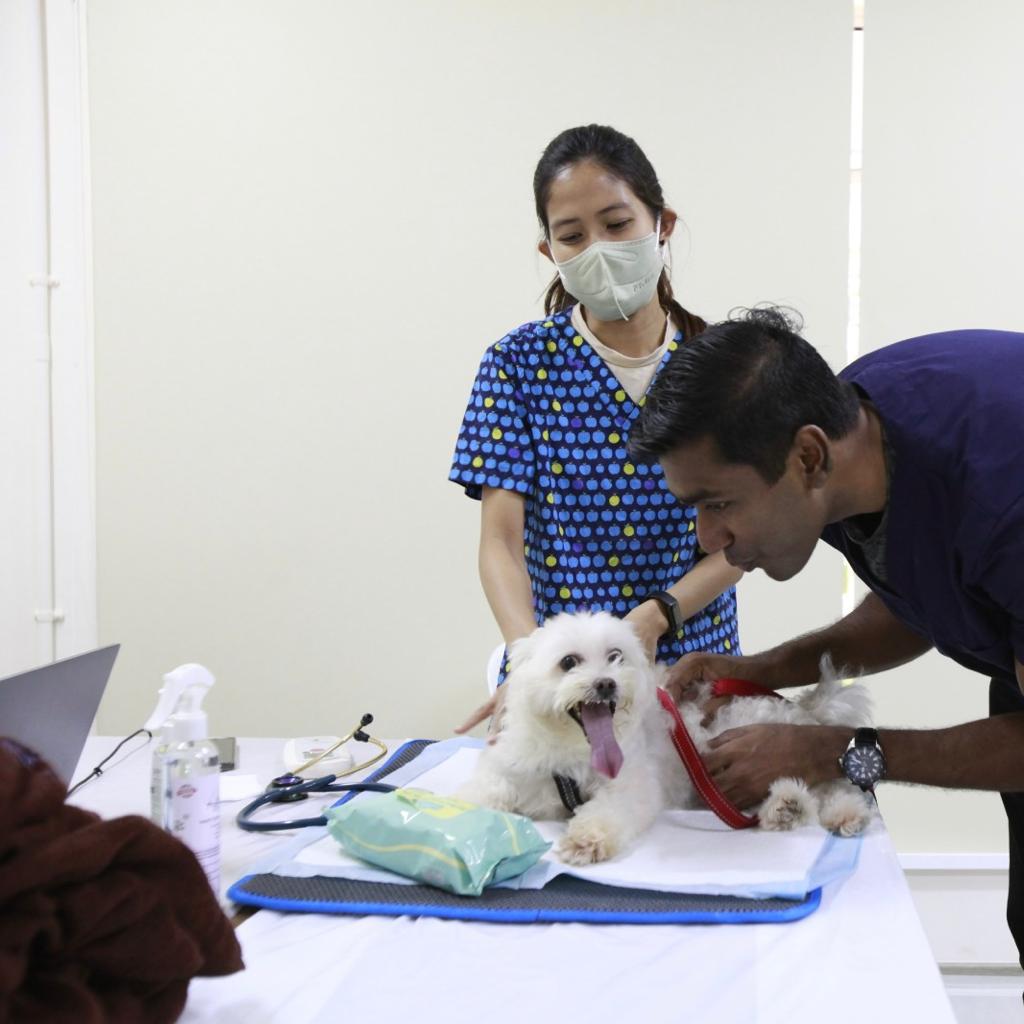 Where to expect future sessions
According to the SPCA, the locations are selected based on the number of rental flats in the area, residents with pets on financial assistance, and cases the SPCA's 24-hour hotline has received.
SPCA stated that two sessions have been planned for the Boon Lay and Chai Chee areas so far, but the dates and times are unconfirmed.
As SPCA is fully funding these health screenings, having more runs of this initiative will depend on having sufficient funding and donations, as well as "if there is a need for such health screenings in the community".
Extending more support to pet owners
Aarthi Sankar, Executive Director of the SPCA, said that there is a need to provide more avenues for low income pet owners to seek treatment for their pets.
"The rising cost of veterinary care and the shortage of available veterinarians may deter pet owners with financial challenges from seeking veterinary care. With early detection and treatment of health issues, pet owners will be able to avoid hefty veterinary bills in the future."
Aarthi hopes that this initiative will help reduce the number of pet abandonment cases "due to inability to afford medical attention".
"Access to veterinary care and freedom from pain, injury, or disease are fundamental rights that every animal deserves."
In 2022, SPCA investigated 511 cases of animal welfare and cruelty issues.
60 per cent of the cases involved poor welfare conditions and neglect.
The number of pet abandonment cases also rose. In the first quarter of 2023, over 81 pets were abandoned and many had medical conditions which were left untreated.
The health screenings are fully subsidised thanks to donations from members of the public.
To support this initiative, one can visit the SPCA website and specify "health screenings" in the remarks section when making a donation.
Images from People's Association.