A man in Singapore scored a sweet S$250 from betting on the first four digits of his Taylor Swift concert queue number.
One in a million
The man (@its_all_marc) who goes by "It's not Marc" on TikTok shared his experience on the social media platform.
The TikToker was amongst one of the many Swifties swept up in The Eras Tour ticket-buying frenzy during the UOB presale on Jul. 5, 2023.
Considering that the queue number reached upwards of a million, his queue number 53875 put him at the front of the queue.
Well, relatively at least.
@its_all_marc My mind 64928478 times while waiting for him to move. #taylorswift #theerastour #theerastourtaylorswift #singapore #fyp ♬ Supermodel – Ru Paul
Couldn't check out
He actually managed to get in and select his seats before his ticket-buying plans began to nosedive when he wanted to check out but was met with an "error rate exceeded" message.
Out of options, the TikToker went back into the queue with a million other Swiftie hopefuls.
He told another Swiftie in the comments section that he eventually threw in the towel, "I gave up haha there was (sic) barely any tickets left and it seems the man stopped moving already. 😭 good luck to you tho!!"
Huat ah
However, it seems that the hour or so that the TikToker spent waiting when he was the 53,875th in line paid off.
Perhaps hit by a sudden stroke of inspiration, he decided to place a 4D bet on the first four digits of his queue number – 5387.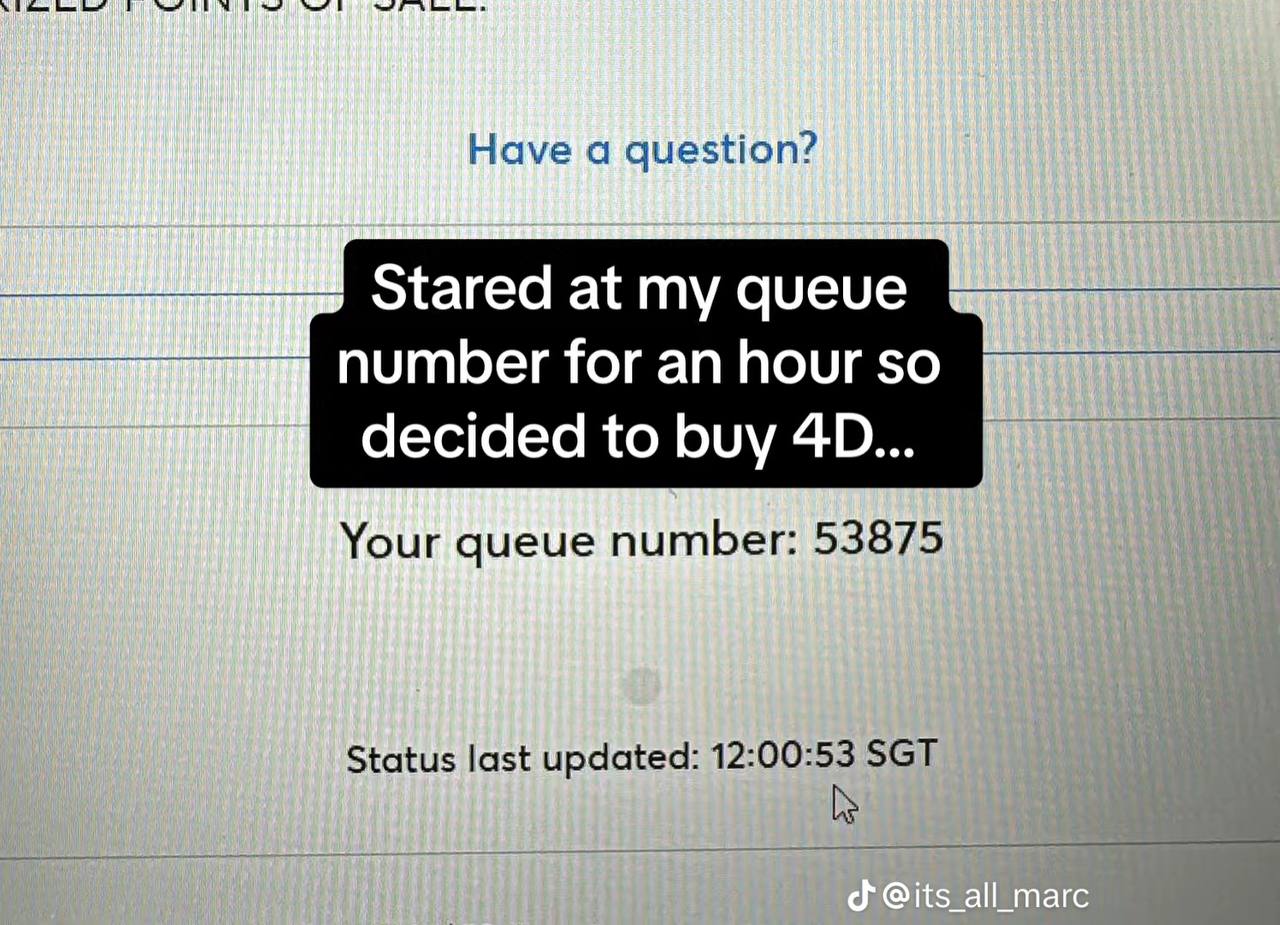 And it so happens that lady luck was shining on him, because a permutation of his number, 3785, was drawn as a starter prize during the Jul. 5, 2023 lottery.
This earned him a sweet S$250, according to his TikTok video.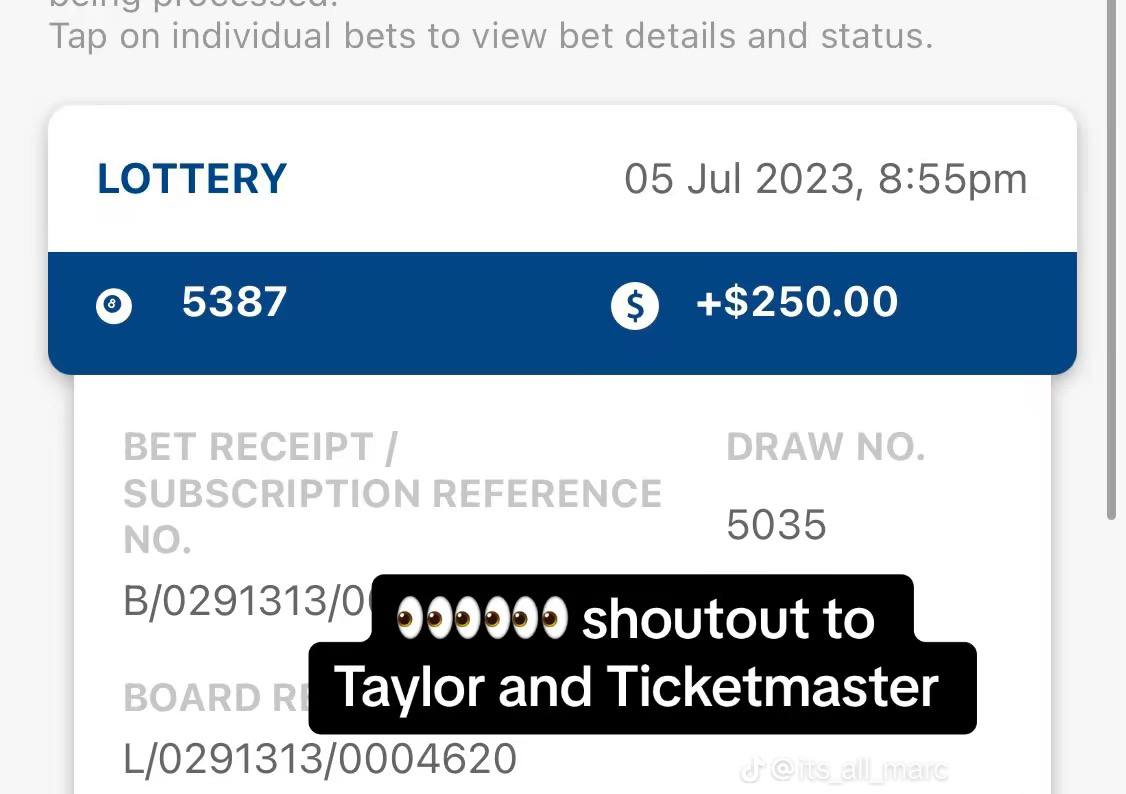 Responding to commenters, the TikToker chalked up the win to "discounted" and "sponsored" tickets for The Eras Tour.
While it is unclear if he ultimately managed to score any tickets, he at least walked away with S$250 in his pockets.
More about Swifties
Congratulations on making it to the end of this article. That makes you different. The sort who likes to consume such content. And possibly create your own. For us. The type of content to get more of our readers to stick till the end. Want to write for us? Check this out.
Top image from @its_all_marc/TikTok