The Ramadan season is upon us, with many Muslims observing the holiest month in the Islamic calendar by embarking on a period of fasting.
This year, Ramadan falls on Mar. 22 to Apr. 20.
One Singaporean boy recently embarked on his first-ever day of fasting. His reaction was uploaded on TikTok and has stolen the hearts of many netizens as he showed the struggles that many Muslims might face during Ramadan.
"I don't want to survive another day"
The video started with the little boy coming out of his primary school, looking dejected.
"What?" his mother asked the boy as he was approaching her.
"You couldn't handle it?" she asked. The boy shook his head.
"I saw water there," his mother said with a light-hearted laugh. "You bought water is it?"
"Yeah," the boy said dejectedly.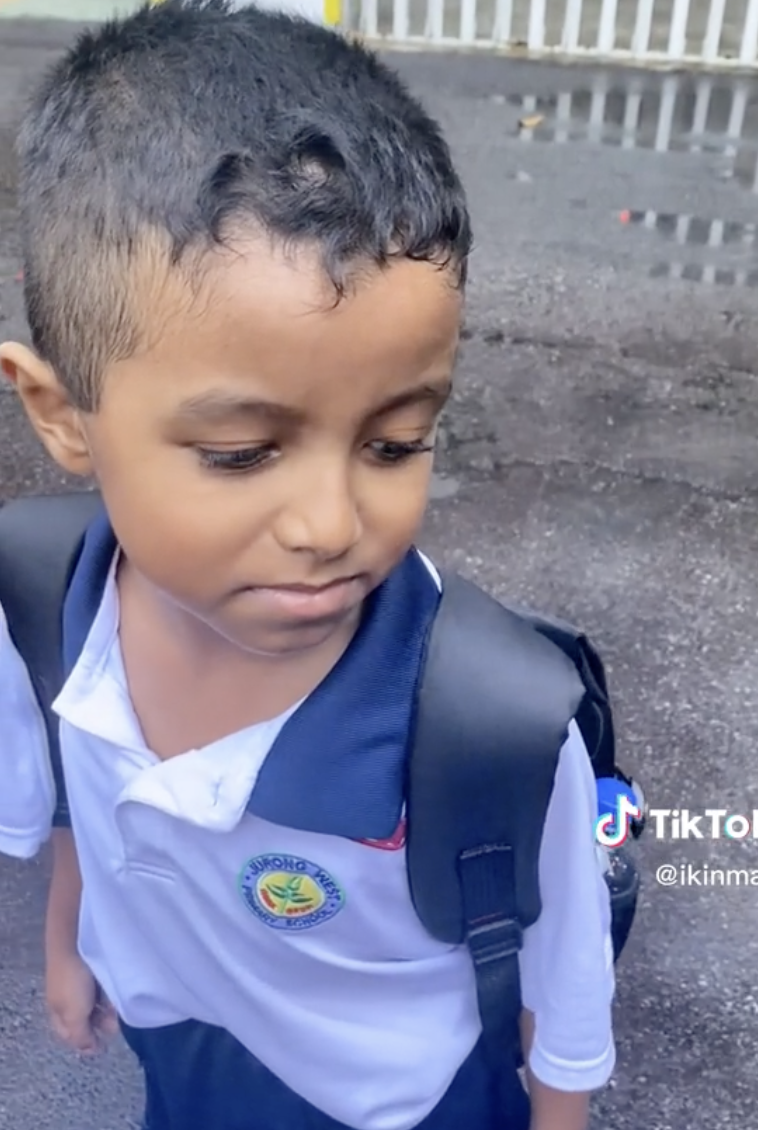 His mother reacted encouragingly and supportively. She rubbed his head and said, "It's okay. Can try again tomorrow."
"Mum, I don't want to survive another day," the boy said, his face turning more and more sorrowful.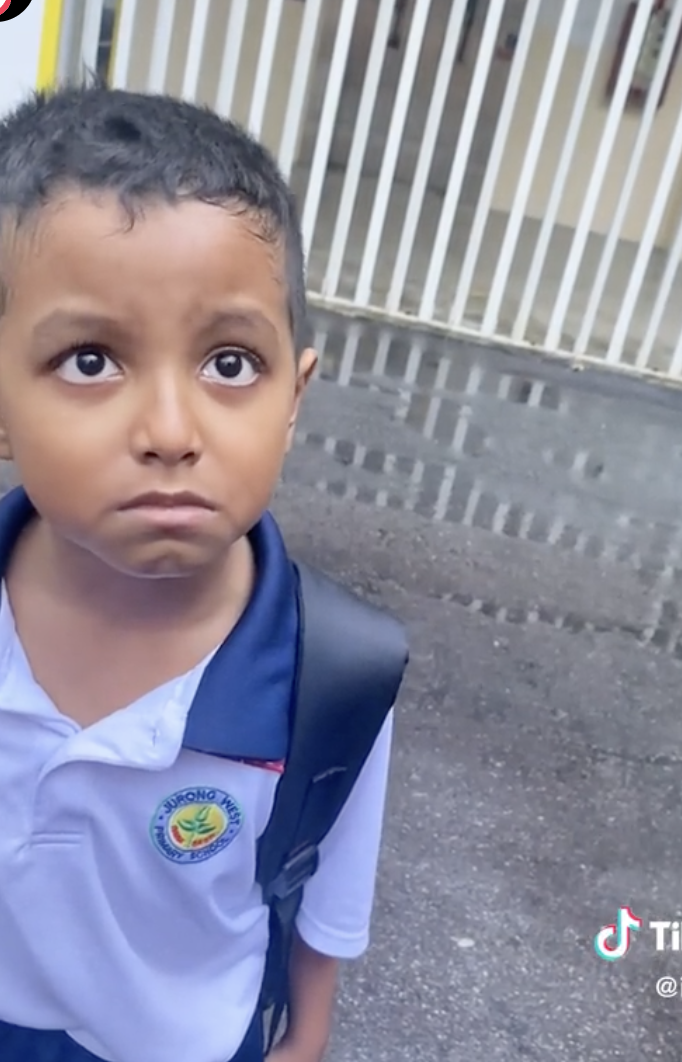 He was on the verge of tears when asked when he broke his fast– just two hours before maghrib.
"I just want to eat something," he said before rubbing his eyes.
"Don't cry!" His mother comforted him. "You did your best, right?"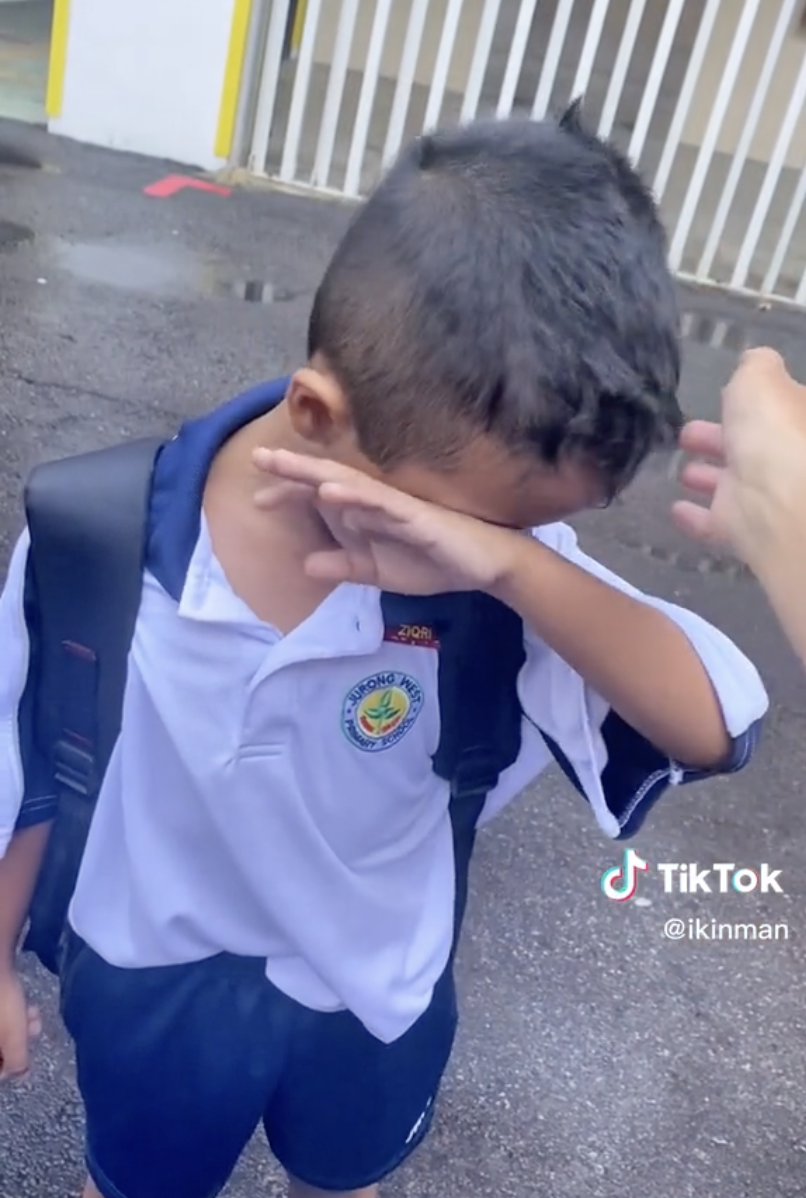 His mother reassured the boy that she was proud of him before embracing him in a hug.
You can watch the boy's reaction to his very first fast here:
@ikinman Alolo that tired face, that dreaded body to move, that "wanna die" face -lol syg, mummy totally understand you! I've been through it also, just keep trying aight! Happy fasting all ❤️🙏 #ramadankareem ♬ Up and Away (Vocalese) – GHOSTLAND
"Good job little man!!"
Many viewers encouraged the young boy on his first day of fasting, saying that he did a good job.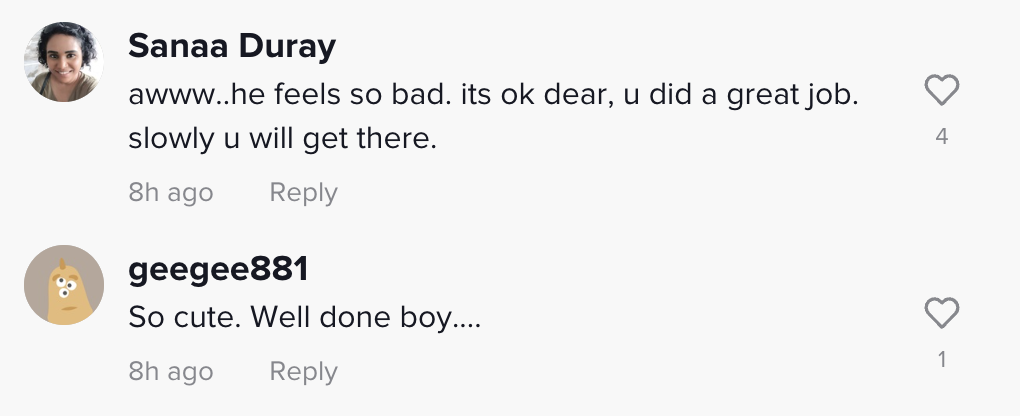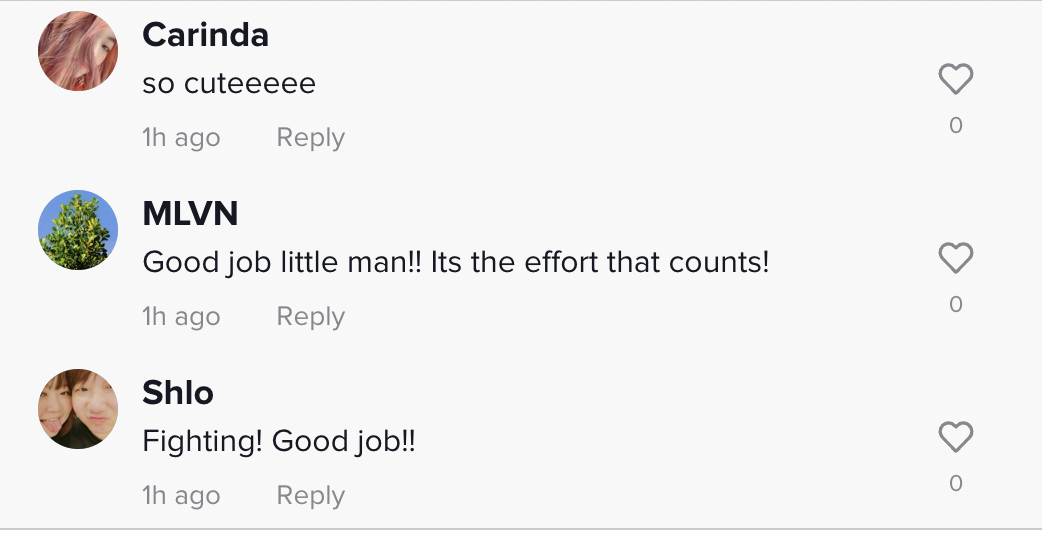 They also praised his mother for creating a positive environment for the little boy as he learns how to fast.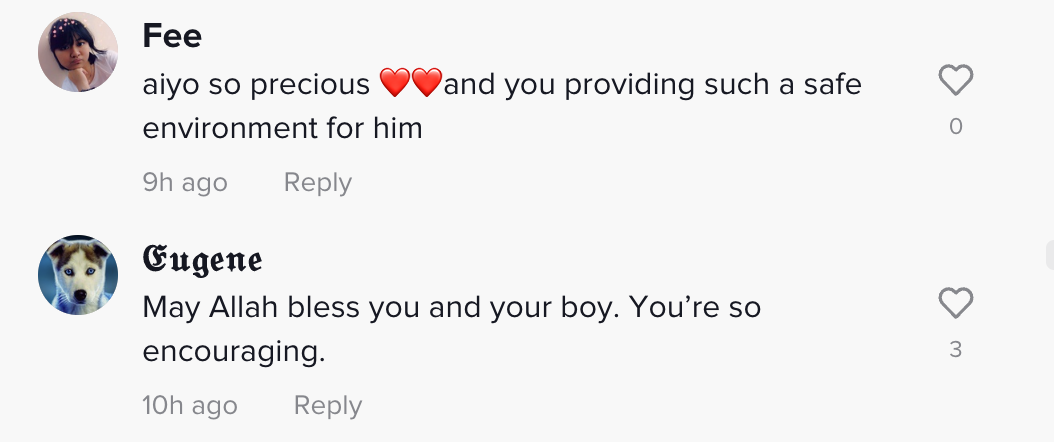 In her caption, the mother wrote:
"Mummy totally understand you! I've been through it also, just keep trying aight!"
Muslim children are not expected to fast before they hit puberty, but many parents encourage them to start fasting from young so that they can get used to it gradually. It will help them to prepare and practise before they are expected to start fasting.
Top image via @ikinman/TikTok.