A 22-year-old Singaporean man passed away in Johor Bahru, Malaysia on Jun. 26, 2023 morning.
On the way back to Singapore
His death was made public by a Malaysia motorcycle towing company Sin Mah Bike Towing.
The company wrote on Facebook that it hopes to contact the deceased's family.
Speaking to Mothership, a spokesperson from the company said the Malaysian police alerted them to the incident after they requested for the man's bike to be towed away.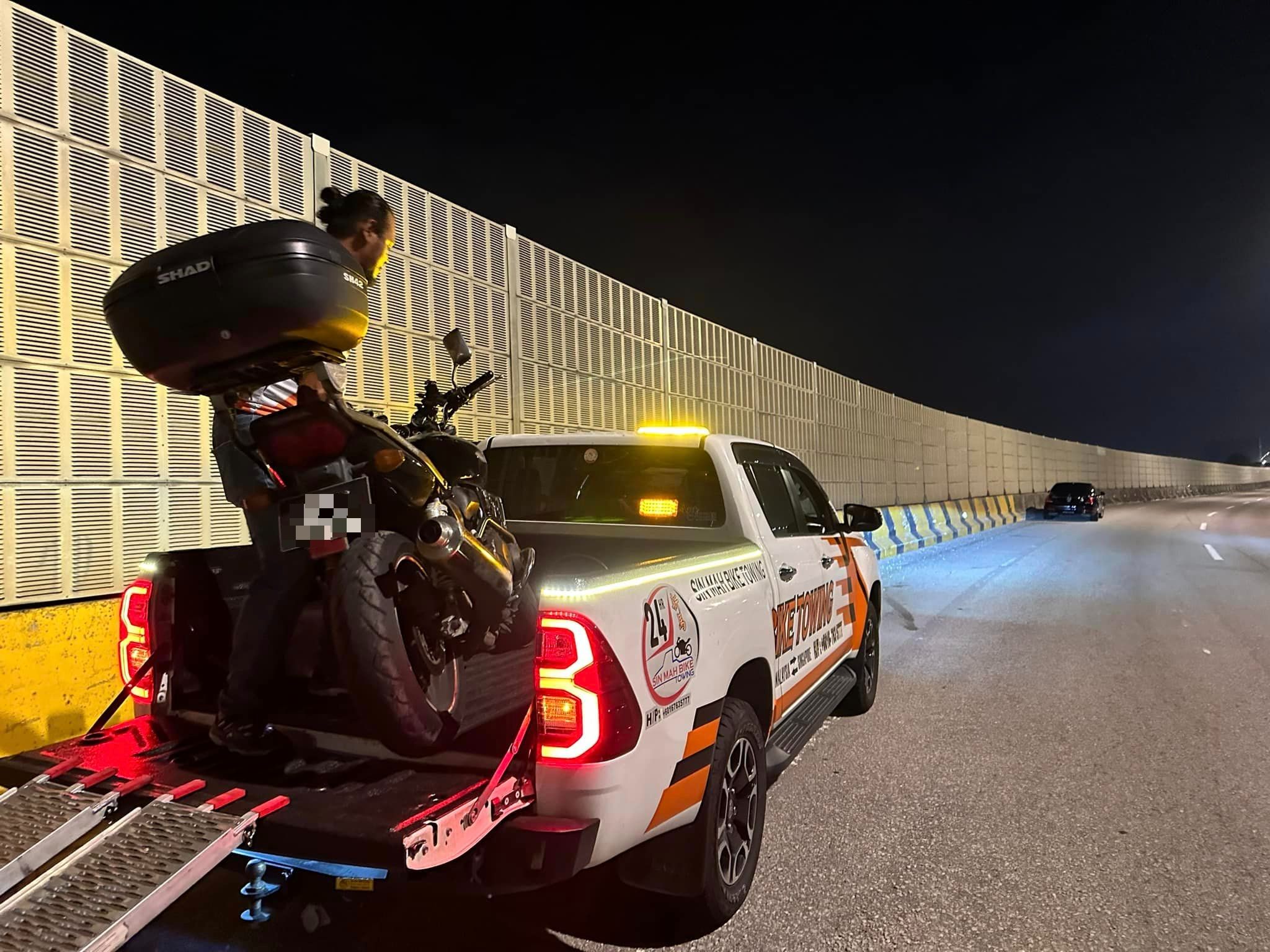 The spokesperson said she understood that the deceased was making his way back to Singapore.
Lost control
He was travelling on his motorcycle on a flyover along the Eastern Dispersal Link expressway in the direction towards the Johor Bahru checkpoint.
However, he reportedly lost control of his bike and was flung off the flyover.
This happened at around 2am, the spokesperson said.
Died on the spot
Warning: The following images and description may be distressing, reader discretion is advised.
The man's body landed on the side of the road, near one of the entrances at Pasir Pelangi Palace, according to Sin Mah Bike Towing's photo.
Pasir Pelangi Palace is the Johor royal family's royal palace.
The deceased could be seen in another photo, lying in a pool of blood.
The Sin Mah Bike Towing spokesperson said the deceased died on the spot.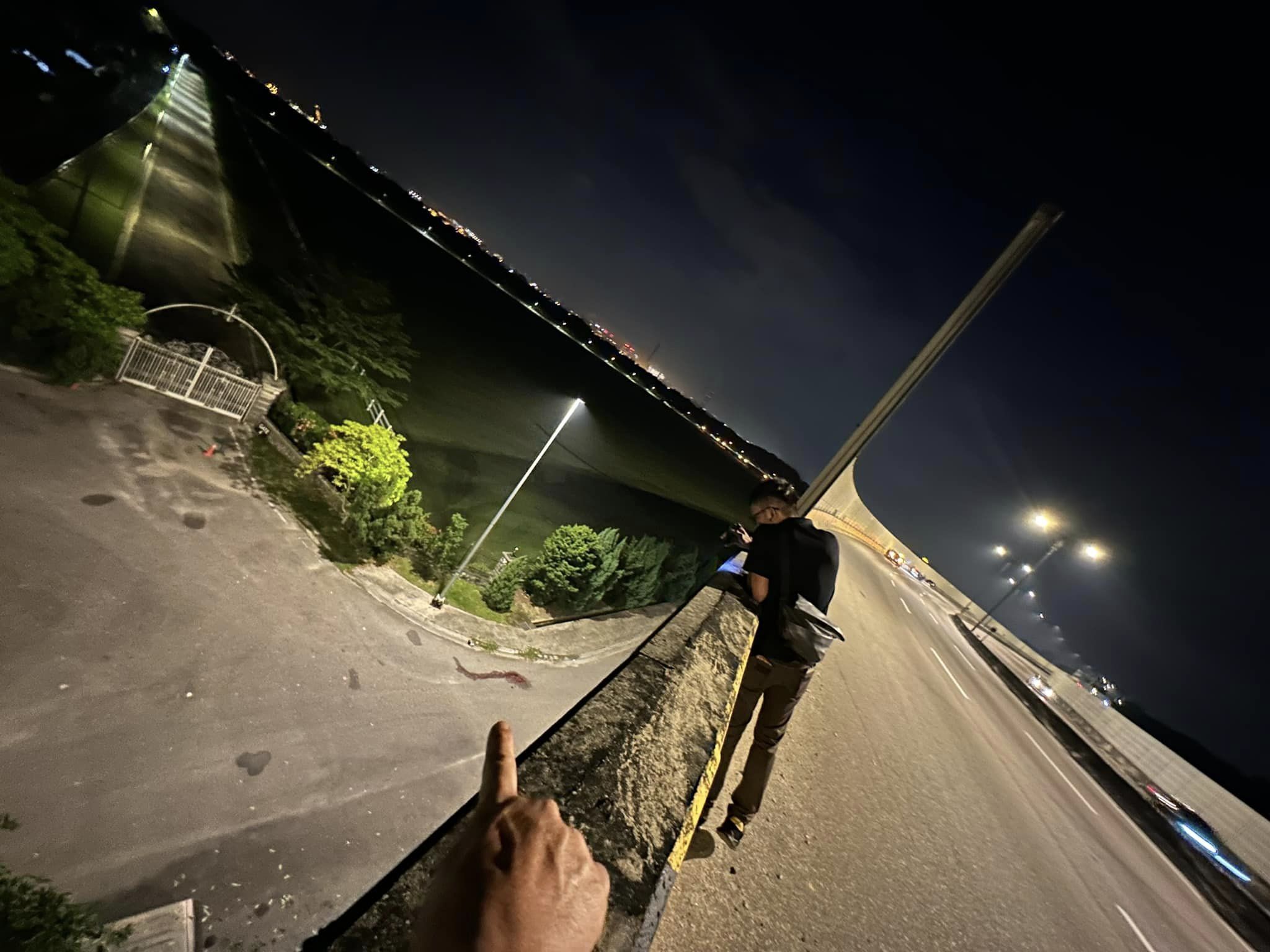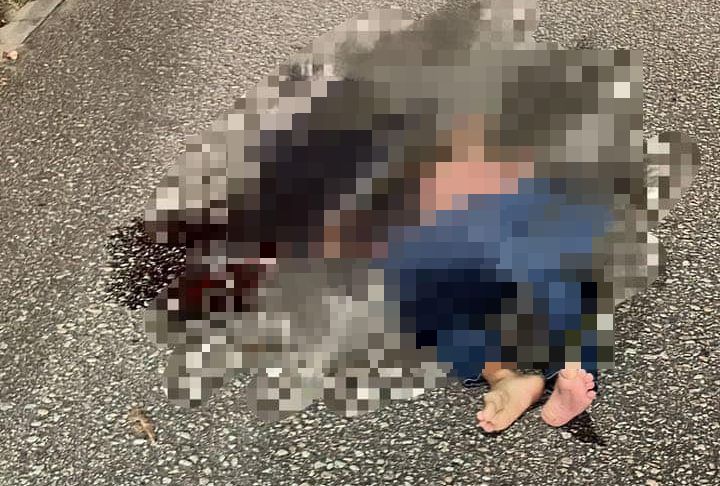 Just gotten his licence
Based on her understanding, the deceased was 22 years old and had only received his motorbike licence three months ago.
She said he was with three other friends when the Malaysian authorities arrived.
The deceased was named in tributes by people who knew him.
One of them is the deceased's elder brother.
According to a comment under Sin Mah Bike Towing's Facebook post, the deceased's family has been alerted to the incident.
The commenter wrote, "Hi admin , family is with him already 🙏🏻 . Thank you for spreading awareness , everyone please be safe on the road 🙏🏻 ."
According to China Press, the Malaysian police are investigating the matter.
Top image from Sin Mah Bike Towing/Facebook