Do you know of an F&B place that should be featured on Mothership? Tell us more at [email protected].
Burma Social, a new restaurant in Tanjong Pagar, is doing Burmese cuisine with a twist.
The Burmese dishes served at this restaurant are infused with the culinary essence of China, Thailand, India, Bangladesh, Laos — the neighbouring countries of Myanmar.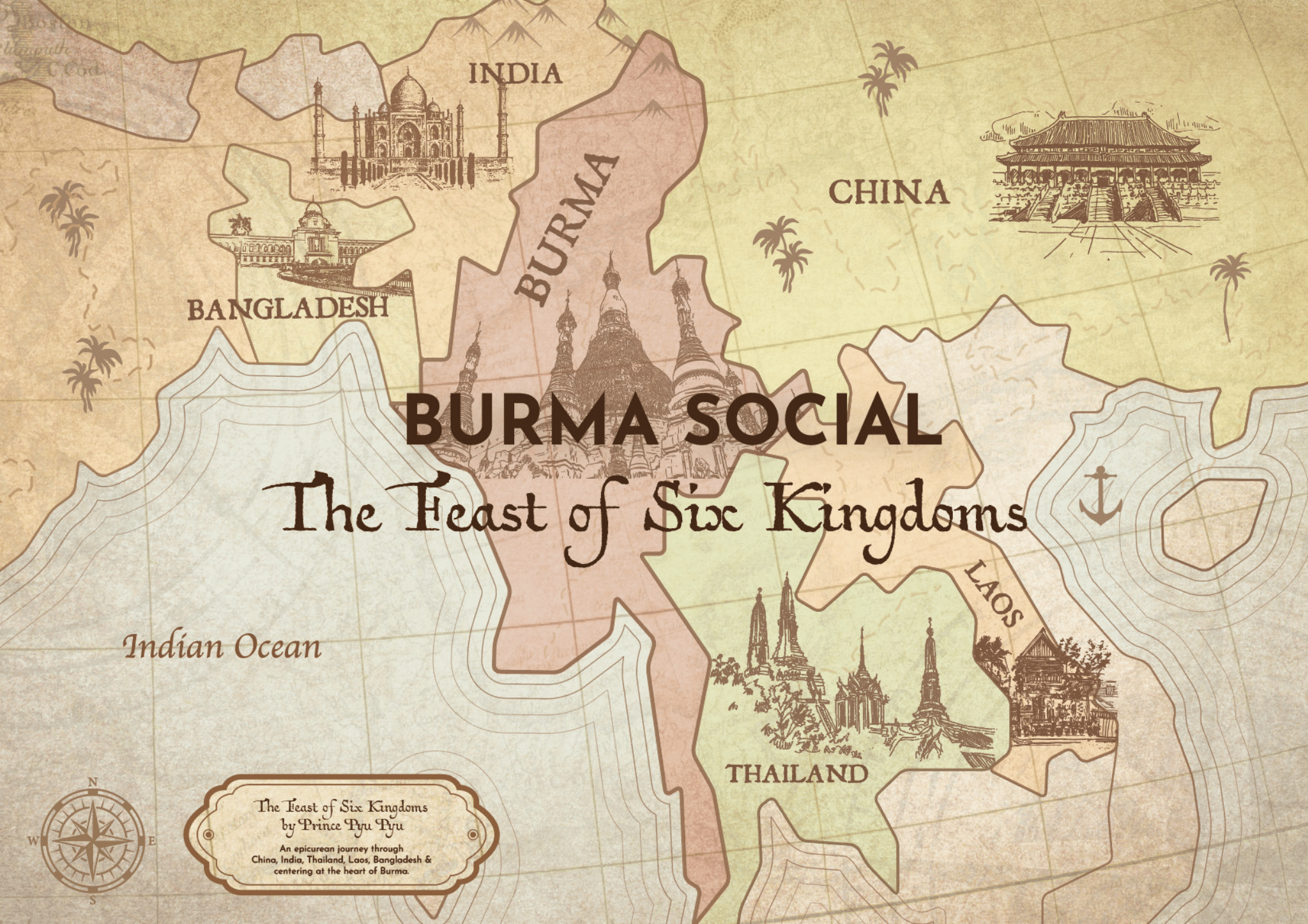 As a Burmese, I was curious to see how this would play out in the dishes I grew up eating and knowing.
I was also intrigued by the prospect of Burmese fine dining, as I have always associated Burmese cuisine in Singapore with family restaurants in Peninsula Plaza and homecooked meals that my mother makes.
So, I knew I had to try it when I got the media invite to review it for myself.
What to expect
Upon entering, I was presented with a welcome tea that reminded me of what my grandmother used to drink.
It was warm and sweet, with a hint of ginger.
This tea is complimentary for all diners.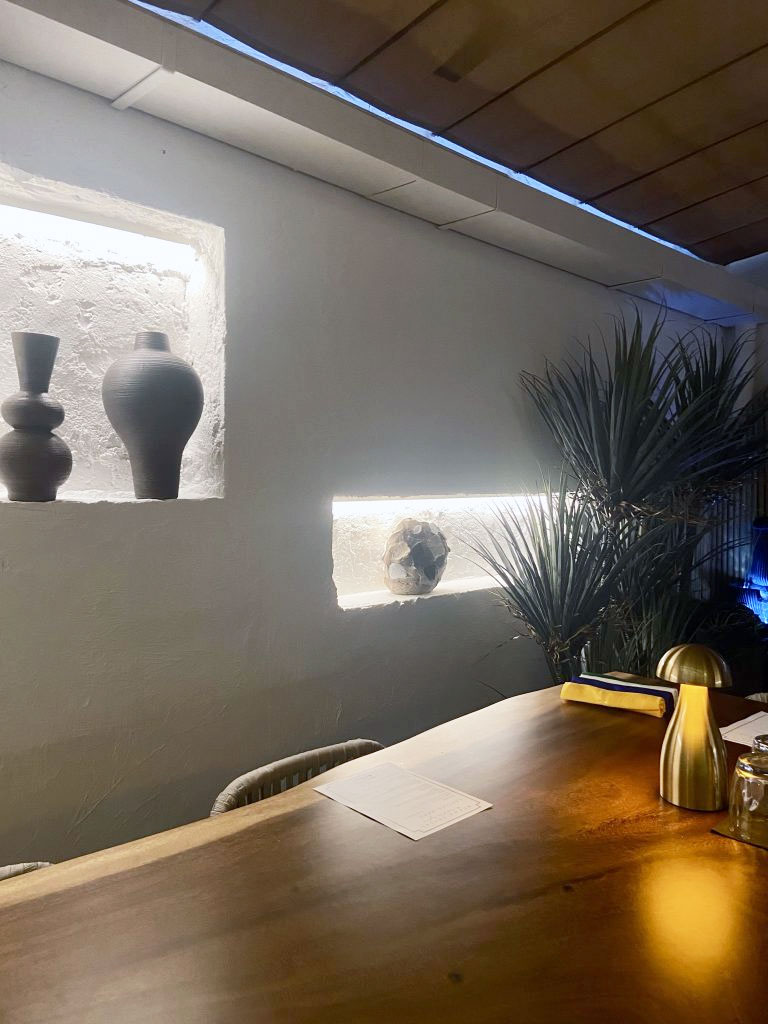 Feast of six kingdoms
Here's the full menu: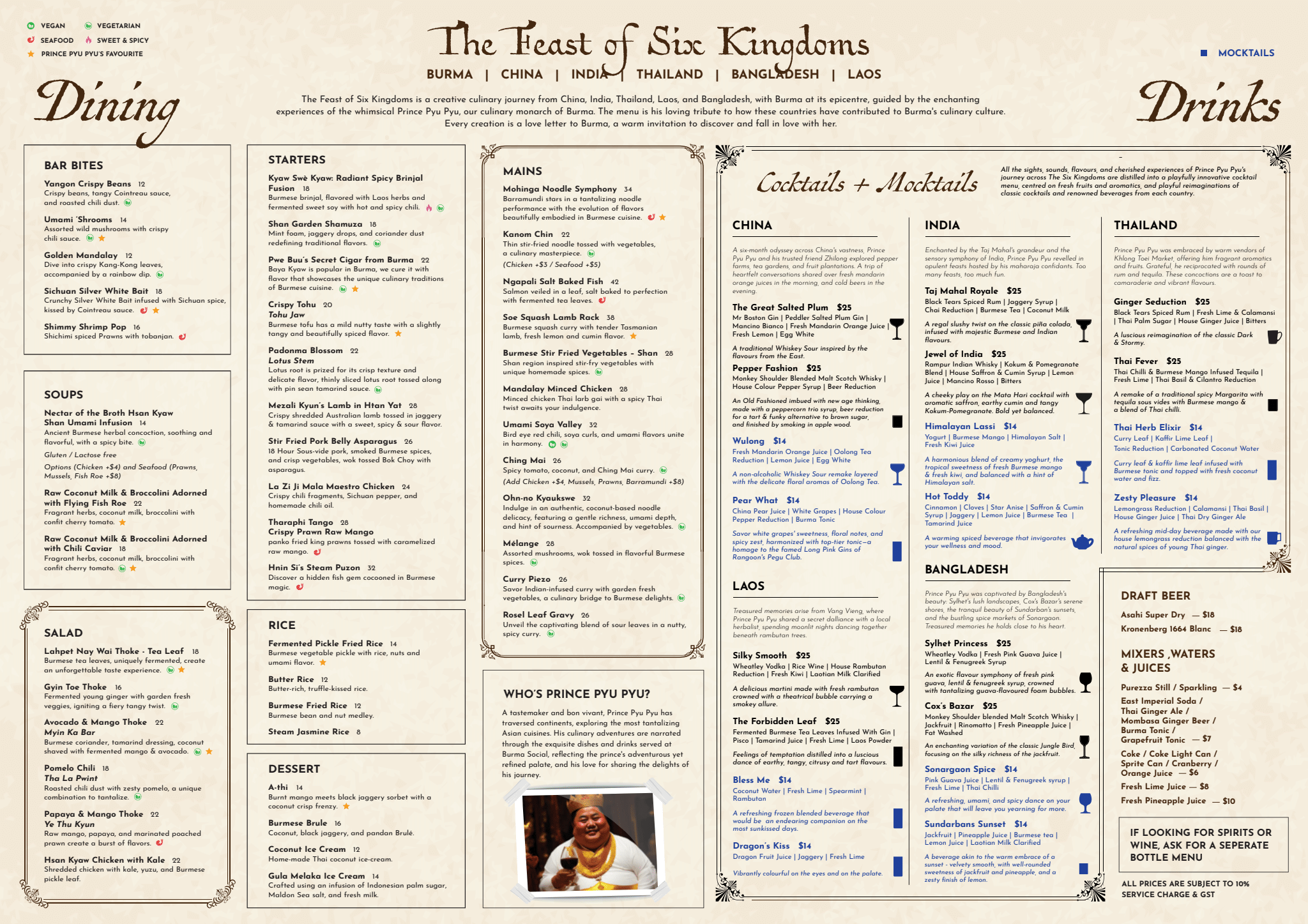 Papaya & Mango Thoke (S$22)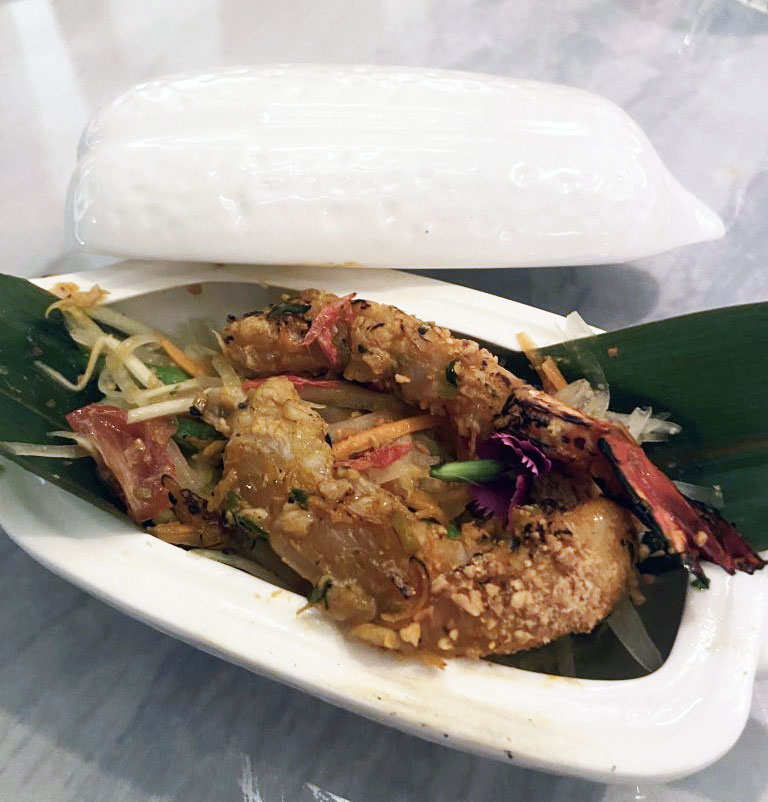 Similar to Thailand's papaya salad, this thoke (salad) is a beloved summer dish that I often have when I go back home during the holidays.
Even in this current incarnation as a fine dining dish, it was surprisingly familiar.
But one main difference from the Thai's version is the use of ground shrimp powder, which stood out noticeably here in each bite.
Together with the poached prawns, the dish gave a delightful mix of sweet, sour and spicy.
Laphet Nay Wai Thoke – Tea Leaf (S$18)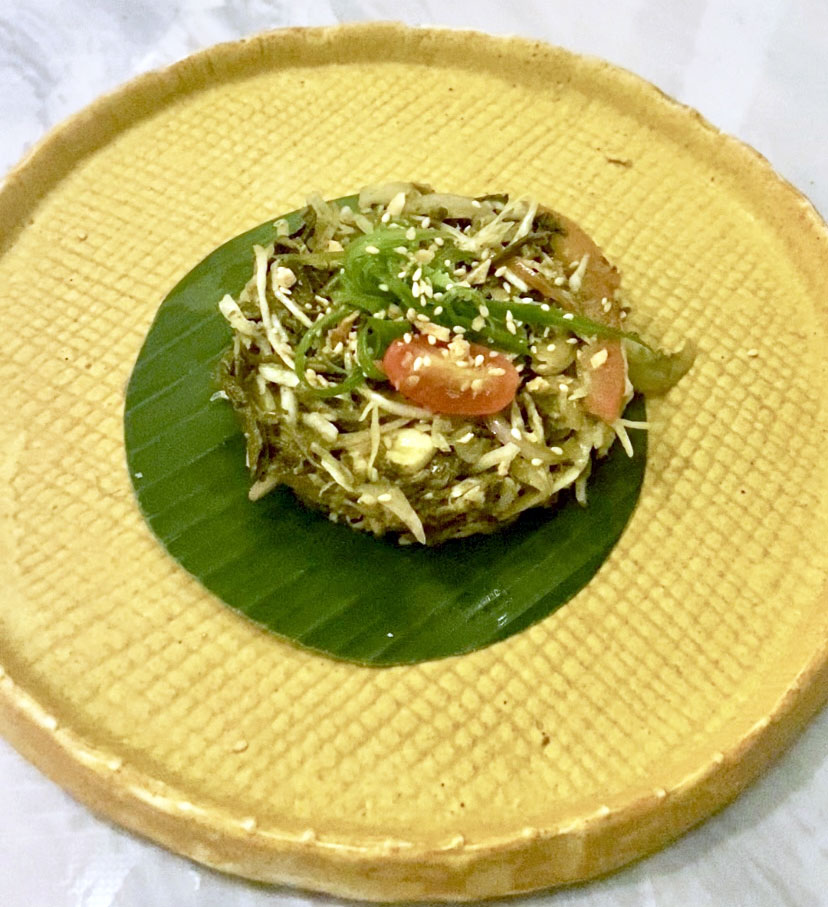 Laphet thoke is a salad made mainly with fermented tea leaves, fried nuts, as well as cabbages.
Burma Social's rendition of the dish had less nuts and more cabbage.
This was right up my alley as I am not a huge fan of nuts.
However, those who love eating laphet thoke for the nuts may not be fond of this rendition.
Crispy Tohu (S$20)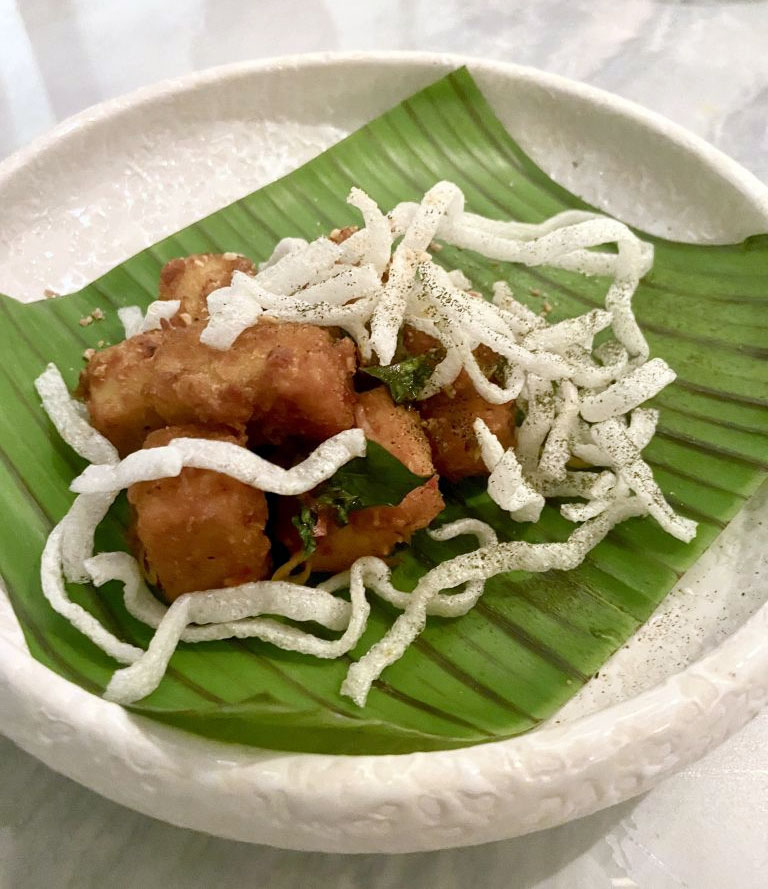 Fried tofu is a popular snack that is made using chickpeas.
I was sceptical when I was first presented with this set of fritters as it looked different from the ones I ate in Myanmar.
However, the crispy and spiced tofu swayed me and I even took a second helping.
Easily my favourite.
Hnin Si's Steam Puzon (S$32)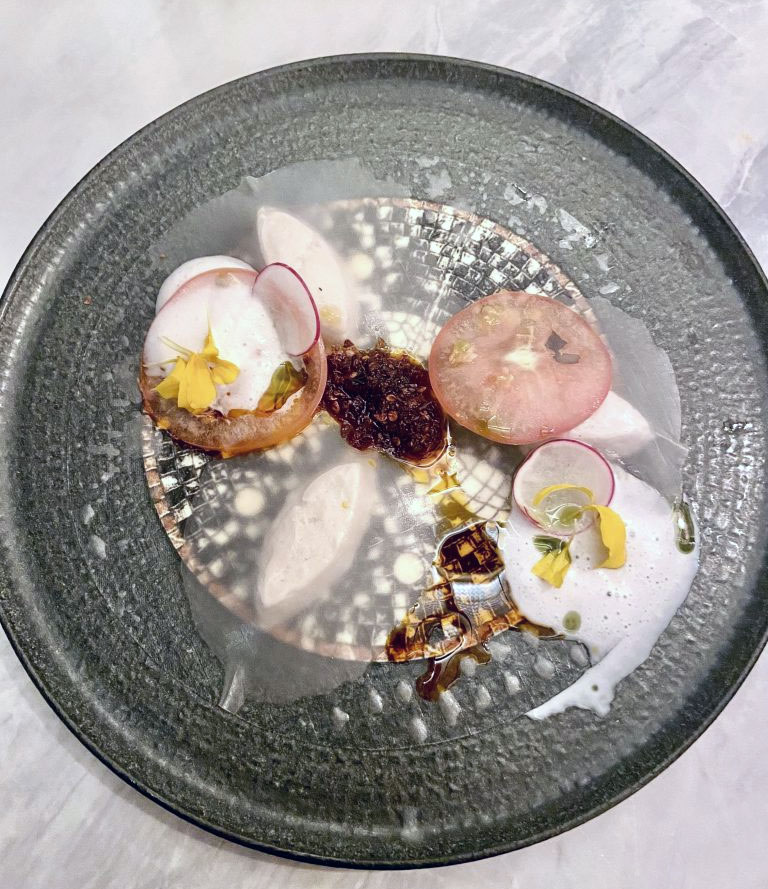 This was a novel experience for me as I have never tried such a dish before.
It's best described as a deconstructed dimsum and will be much more palatable if you wrap the chilli and prawn cake in the rice paper to eat as a whole.
It was unfamiliar and slightly dry.
I might not understand it, but its texture profile might be something others will dig more.
Ohn-no Kyaukswe (S$32)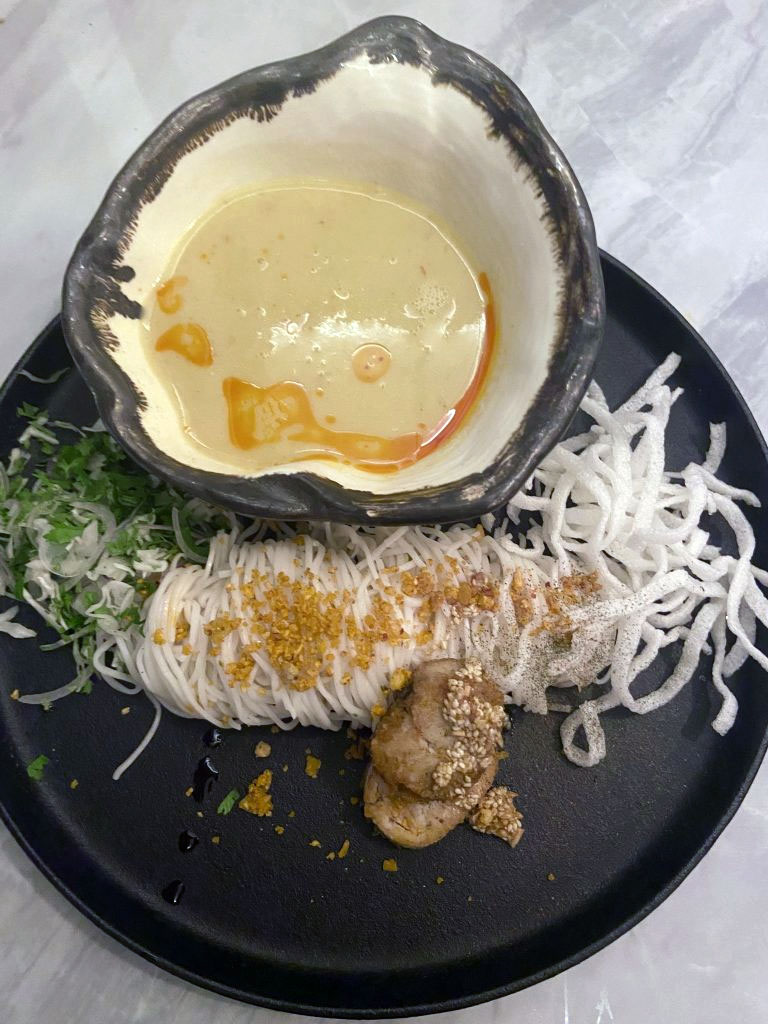 This is a dish that I usually recommend to my friends as it is essentially a Burmese version of laksa.
While laksa is creamier and usually uses prawn paste, the Burmese dish is made with chicken and coconut milk.
The slightly spicy coconut broth combined with the fried fish pieces were comforting.
However, the broth felt lighter and was missing the savoury taste I am used to.
The presentation of the dish by separating the noodles and toppings from the soup also prevented a richer flavour when eating the noodles.
It is definitely obvious from this dish that plating plays a big part in presentation.
But I wasn't concerned I was eating the dish the right or the wrong way.
A-thi (S$14)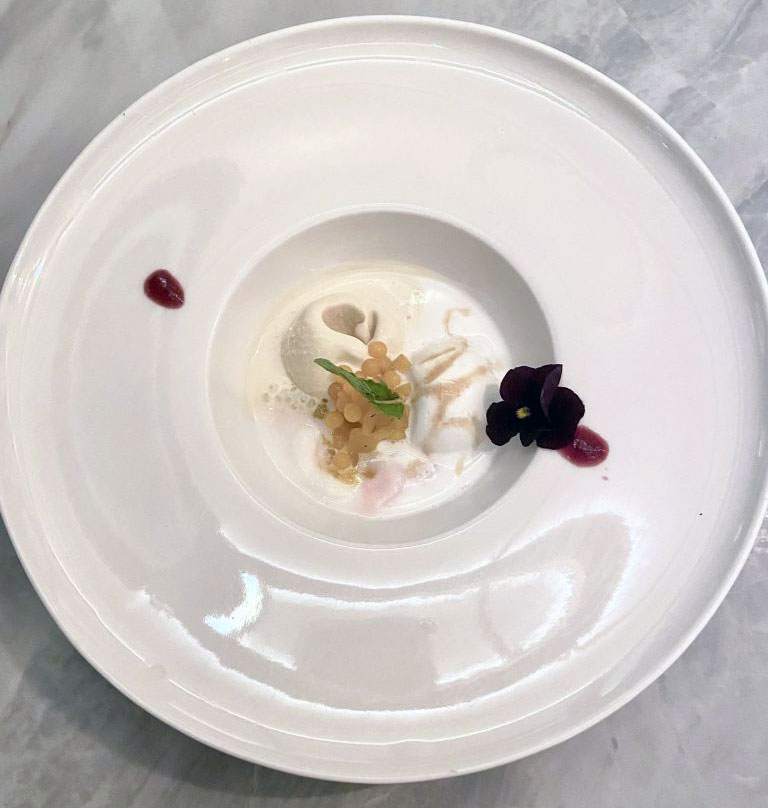 Made with black jaggery sorbet and coconut ice cream, this dessert was a perfect end to our meal.
Jaggery is a type of unrefined sugar and tastes similar to gula melaka. 
The burnt mango pieces added a fruitiness to the sweet and creamy dessert.
Cocktails
While the food menu centres on Burmese dishes, the cocktail menu at Burma Social contains reimaginations of classic cocktails from each of Myanmar's neighbouring countries.
Thailand – Ginger Seduction (S$25)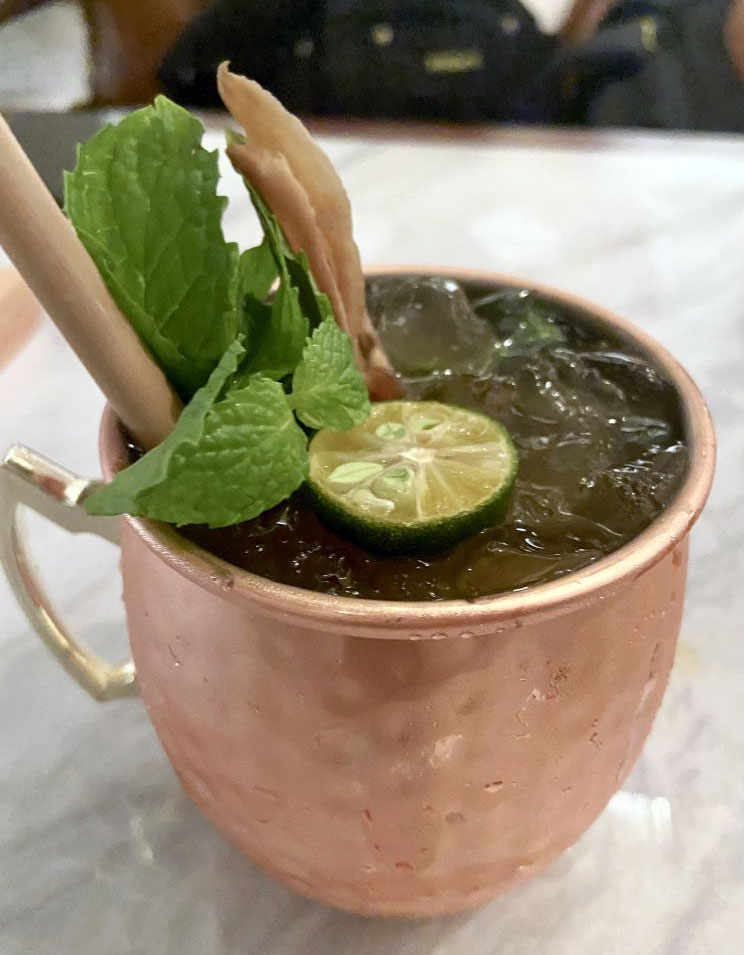 The spiced rum paired with ginger juice gave this cocktail a spicy taste overall but the addition of palm sugar added a sweet kick that cooled down the spice.
Laos – Silky Smooth (S$25)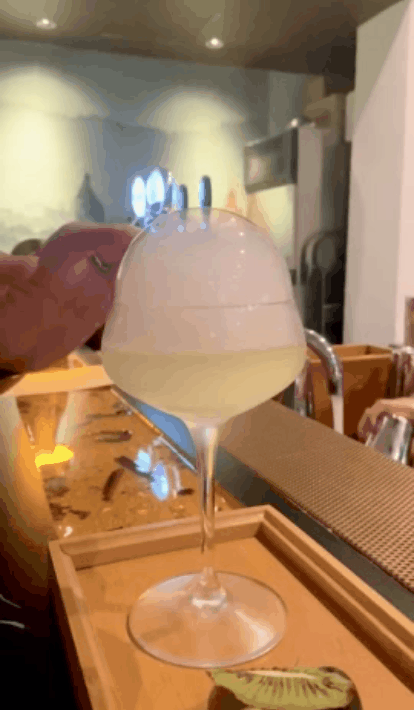 An Instagrammable drink and a refreshing, citrusy treat.
The fruity taste of kiwi and rambutan, however, was strong in this cocktail, and overpowered the taste of vodka and wine.
Final verdict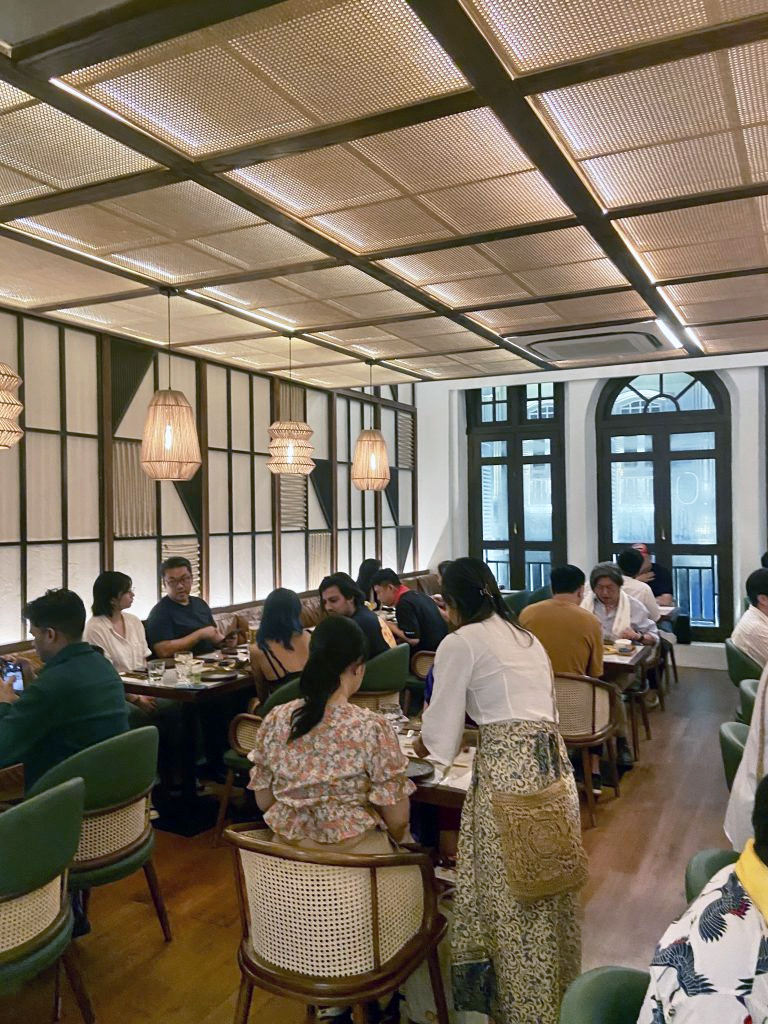 The Burmese cuisine here is definitely reworked and interpreted, but this is intentional.
By infusing tastes of China, Thailand, India, Bangladesh, Laos, Burma Social has made the dishes palatable and still enjoyable.
The ambience was definitely different from usual Burmese restaurants I have been to but there were details of olden day Burmese architecture and interior designs that reminded me of Bagan — an ancient city.
I would not say that it felt like home, but it was a luxurious yet cosy atmosphere that would make a nice spot for dinner dates.
For first time tryers of Burmese food, the menu is a pretty decent foray into the cuisine.
Burma Social
The restaurant has a lounge area and a third floor for private events and more details on this will be released later in the future.
The dine-in space seats around 60 people, and will be opened to the public from Aug. 21, 2023.
Address: 34 Tras St, Singapore 079026
Opening Hours:
Weekdays (Lunch): 11:30am to 2:30pm
Monday – Saturday (Dinner): 6pm to 12am
Closed on Sundays
Top photos by Khine Zin Htet.