Tharman Shanmugaratnam is on the cusp of securing the presidency after sample count results put him firmly in the lead by securing some 70 per cent of votes, way ahead of his two other rivals.
He arrived at Taman Jurong Market and Food Centre in Jurong West at about 10:15pm to massive fanfare, as hundreds mobbed the former finance minister.
He was accompanied by his wife, Jane Ittogi.
Residents and supporters showed up at the food centre, as a sense of jubilation filled the air.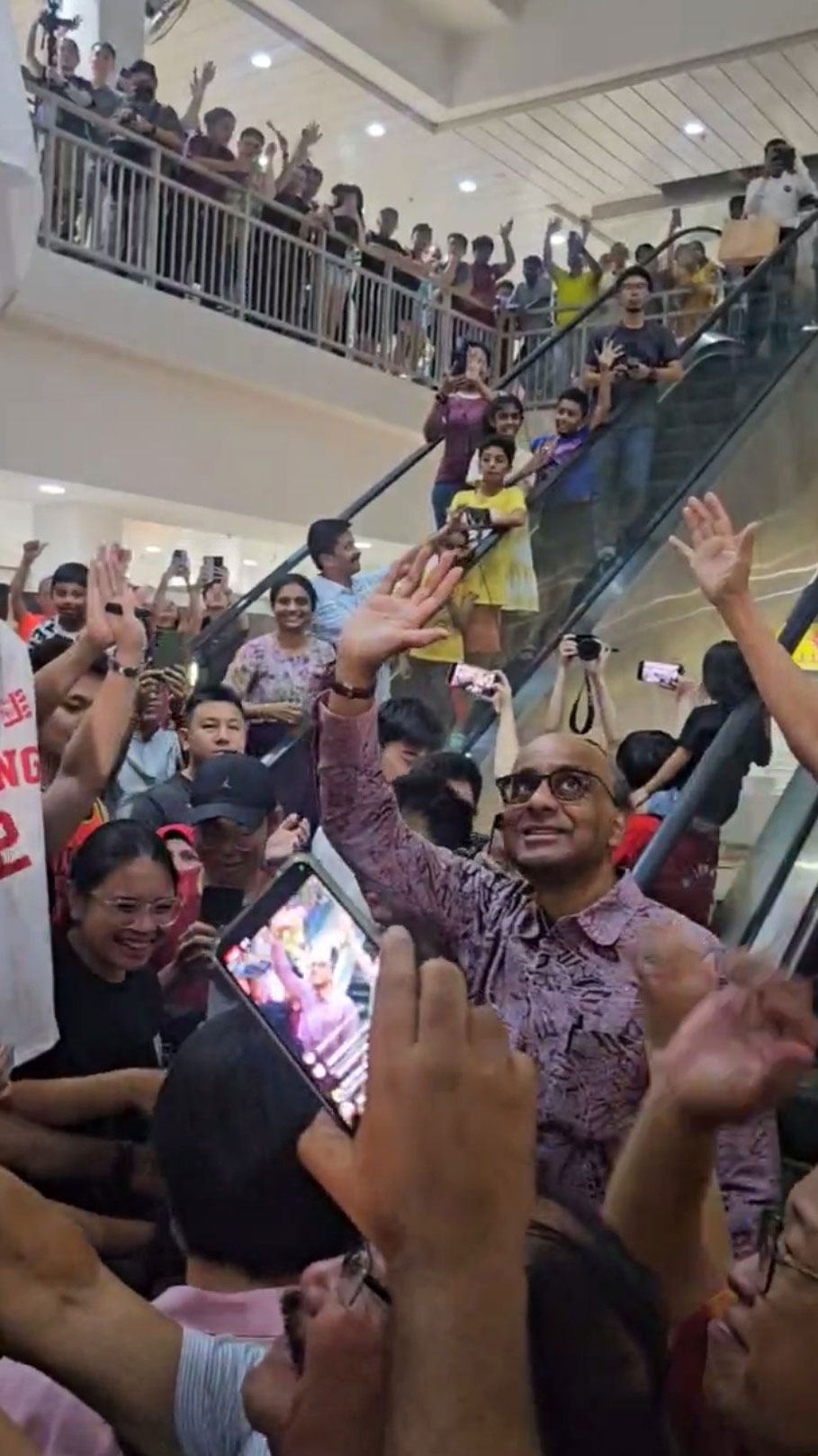 Those present were quick to whip out their phones to capture the moment they spotted Tharman.
Tharman stopped to shake hands, chat and thank those who came up to him.
Tharman and his wife were also presented with flowers by a supporter.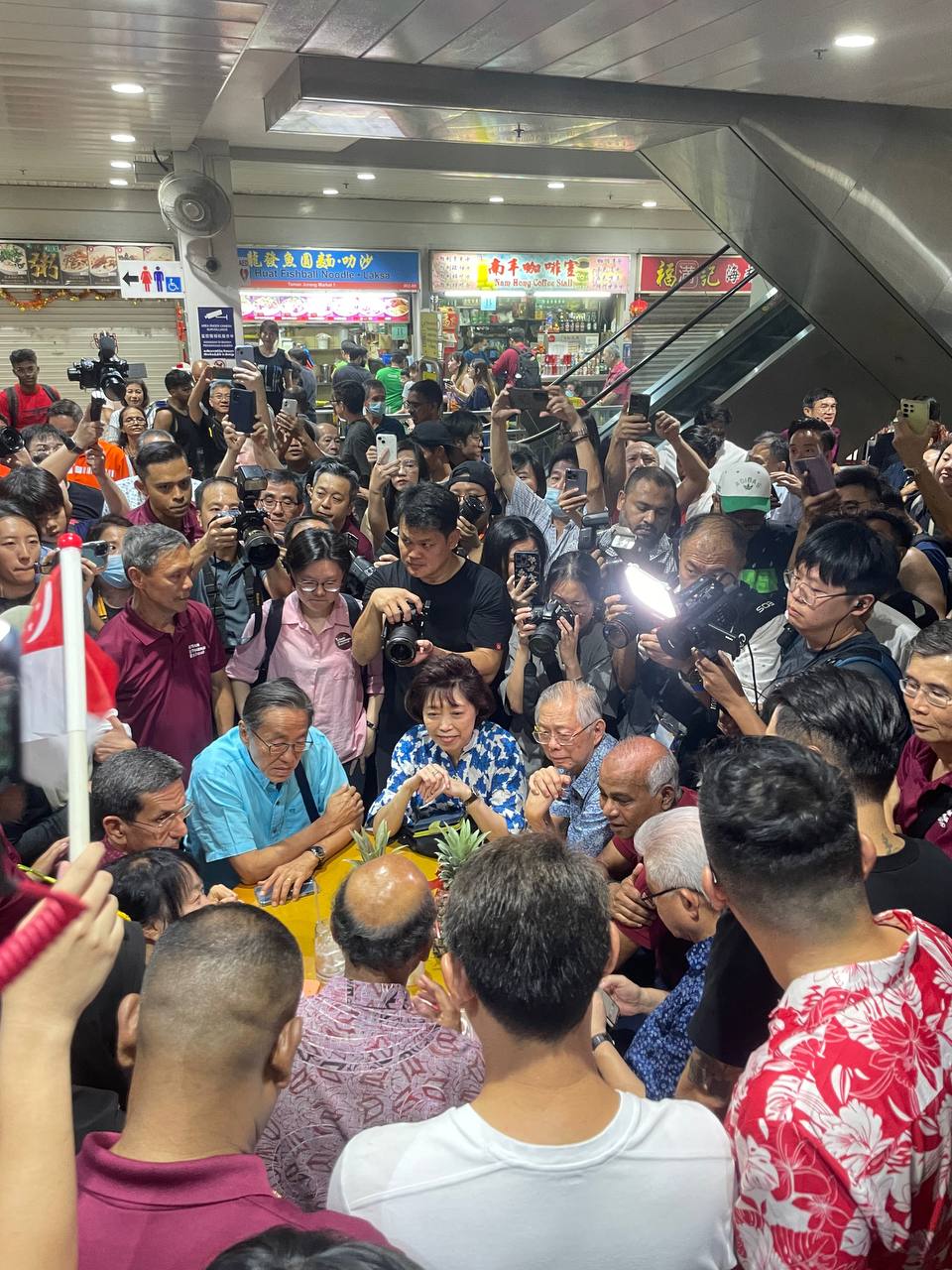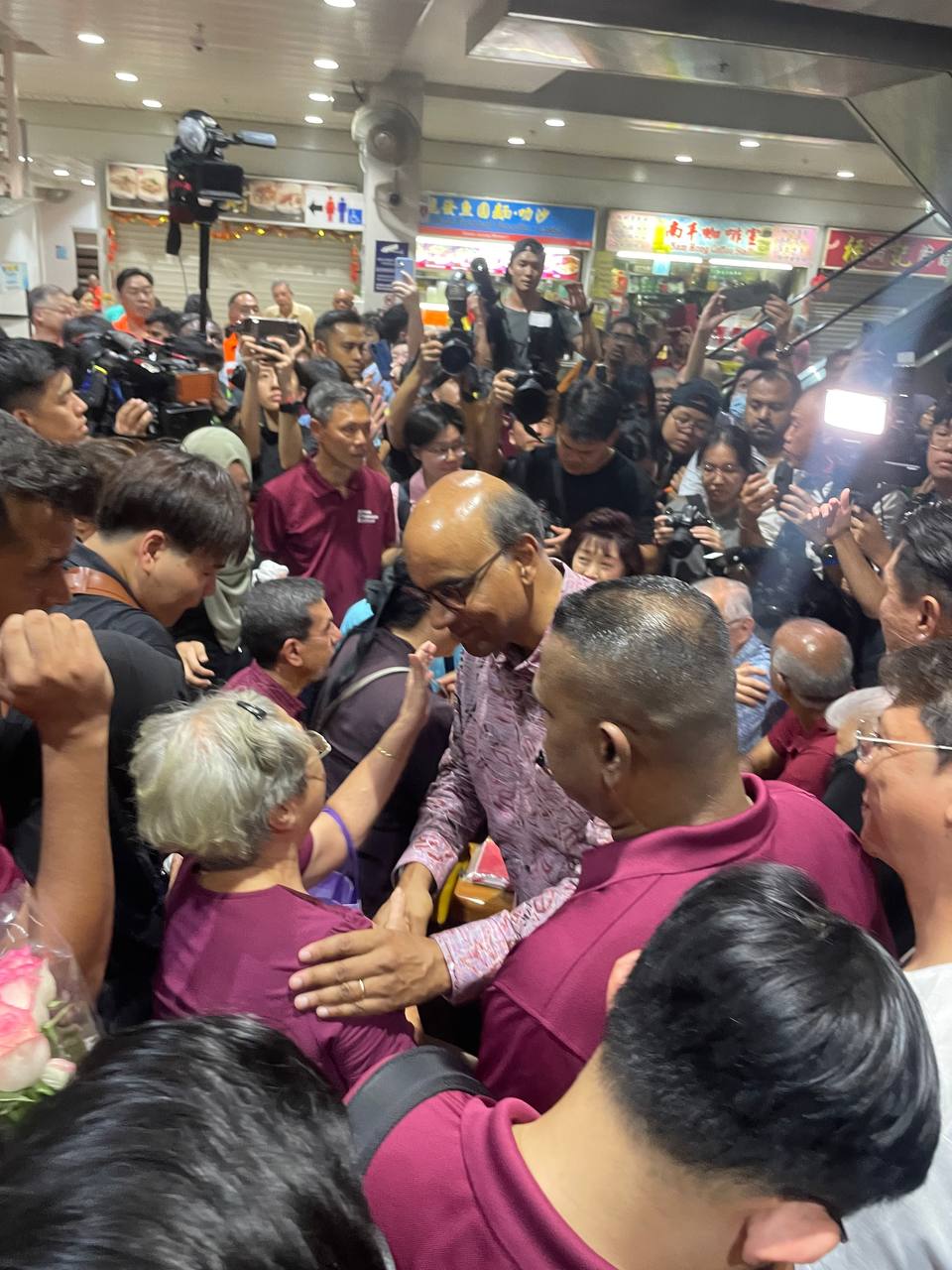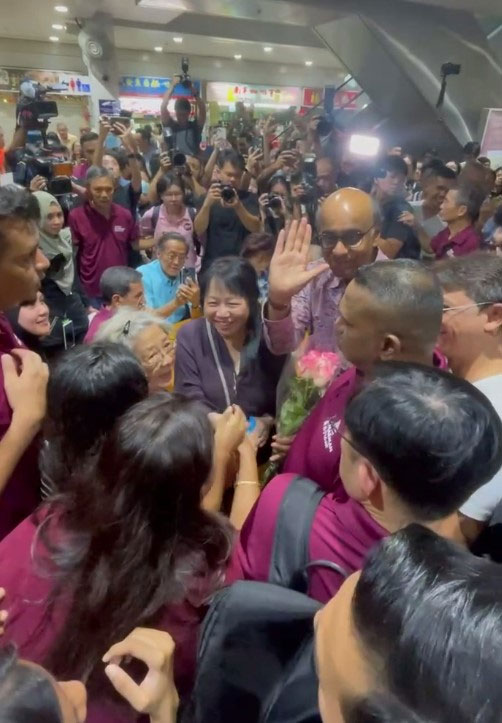 By the time sample count results were announced at around 10:40pm, the mood turned even more celebratory.
This preliminary result indicated that Tharman will be the most popular elected president in Singapore's history.
@mothershipsg HUAT AH! #fyp #tharman #pe2023 #sgnews ♬ original sound – Mothership
In the media scrum that ensued, Tharman thanked Singaporeans for their support, and those who were involved in his campaign.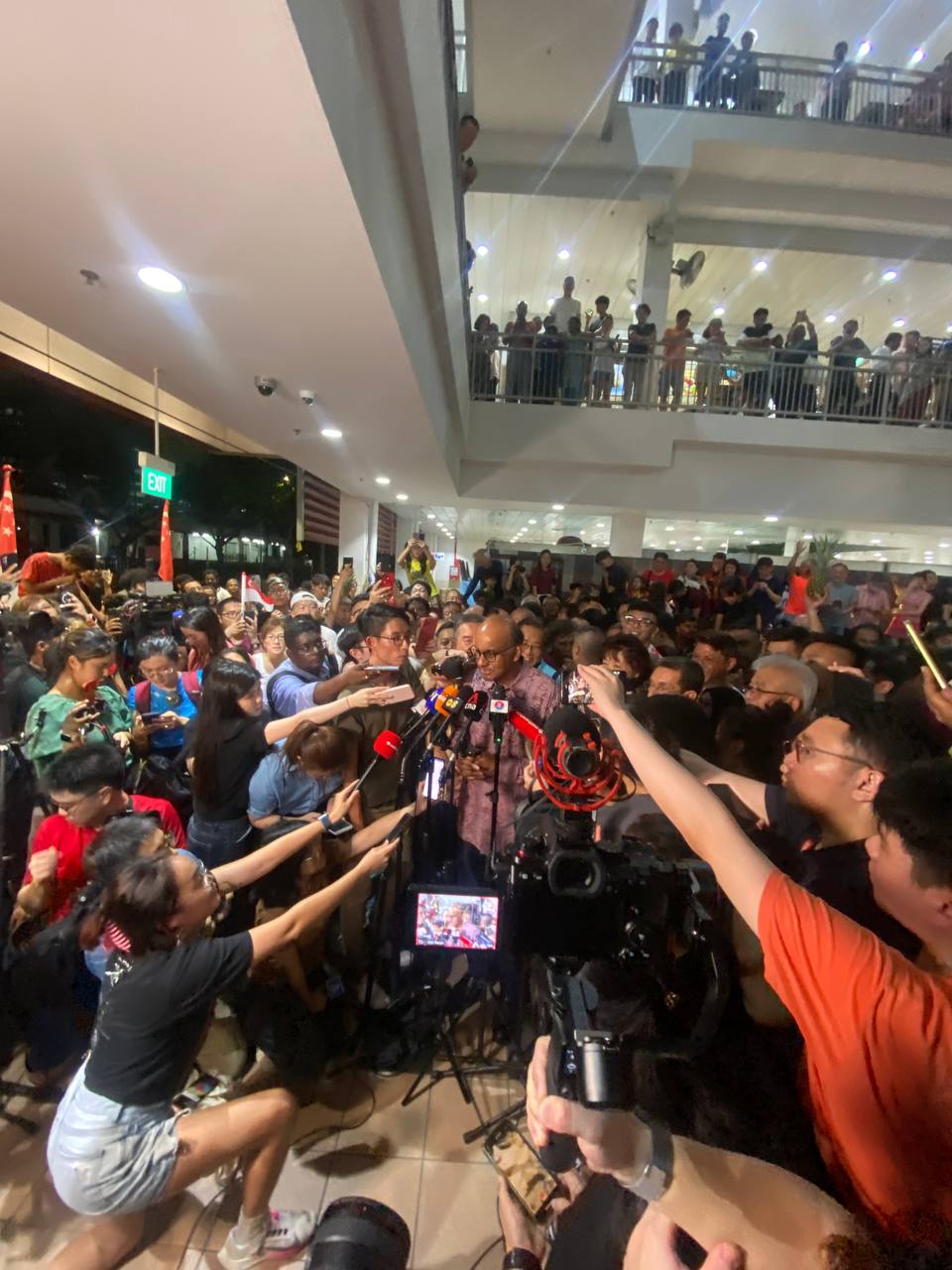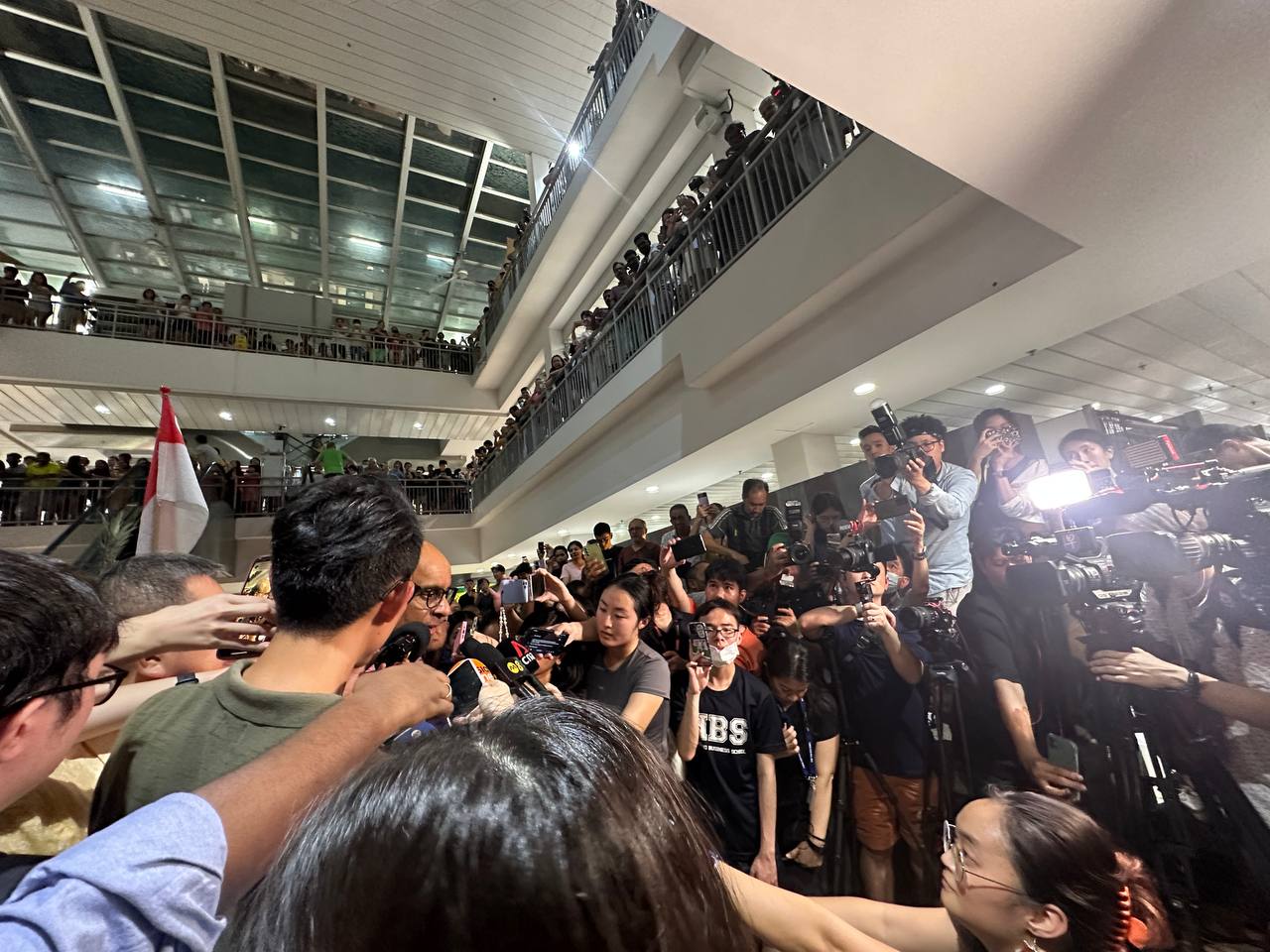 Tharman said in his doorstop interview: "Let me just say that I am truly humbled and I will honour the trust that Singaporeans have place in me and respect all Singaporeans for the views they have expressed, including those who did not vote for me."
He added: "I want to thank my fellow candidates. They put full energy and effort into their campaign and made it a worthy contest."
Tharman also addressed the issue of race and that his election as president is part of Singapore "changing and evolving".
He said:
So, I think we are progressing with each half decade.

This was a contested election with a multiracial slate.

I've always said that race is never absent in politics anywhere in the world, or even in an apolitical election of this case.

Race is never absent, but it is not the only factor.

It is not the only factor and I think with each half decade, Singapore is changing and evolving.

And I hope that my being elected president is seen as another milestone in that process of evolution.

Good, thank you very much. Thank you very much.

And thanks to the media for a very fair treatment of all the candidates, extensive and firm and putting across all their perspectives.

The media plays an important role in this maturing as well in my view. Thank you very much. Thank you. Thanks
@mothershipsg He got 70% sample count #tiktoksg #sgnews #PE2023 ♬ original sound – Mothership
All photos via Mothership