People residing in Singapore glancing up at the night sky on Friday evening, March 24 were in for a treat: The planet Venus appeared at the tip of the crescent moon.
The spectacle was visible as early as 7:30pm.
@mothershipsg Look up #sgnews #tiktoksg #moon #venus ♬ original sound – Mothership.sg
The spectacle likely left many wondering what the bright little dot was, with "satellite" and "asteroid" featuring as common guesses.
In this instance, the celestial phenomenon is known as an "appulse", which is the least apparent distance between one celestial object and another, as seen from a third body — Earth, in this case.
Venus most visible last 2 days
According to Space.com, Venus would be most visible on March 23 and 24.
Even though celestial objects sometimes do appear side by side, also known as a conjunction, they are in fact nowhere near each other.
Conjunctions occur as the planets orbit around the Sun along the same ecliptic plane.
The moon is about 375,700km from Earth.
Venus is 185,000,000km away.
Nasa said both Venus and Jupiter – the largest planet in our solar system – are visible in the west in March 2023.
But Jupiter and Venus would drift apart as the days pass.
Photos of crescent moon & Venus as seen from Singapore
Many in Singapore were quick to notice the phenomenon and take photos of it.
Owing to the clear skies on Friday evening following a passing shower, Venus and the crescent moon were visible from many parts of the island.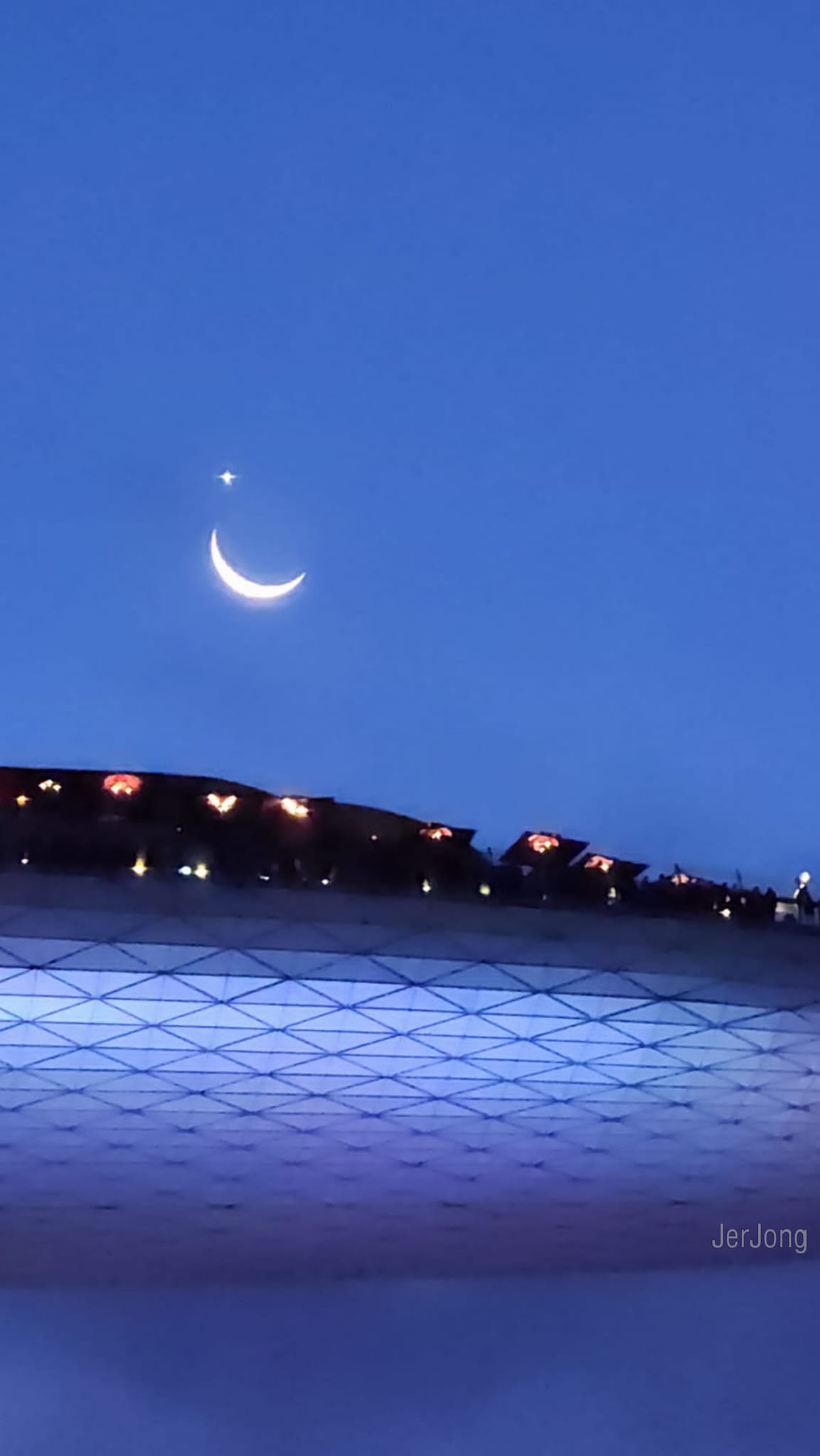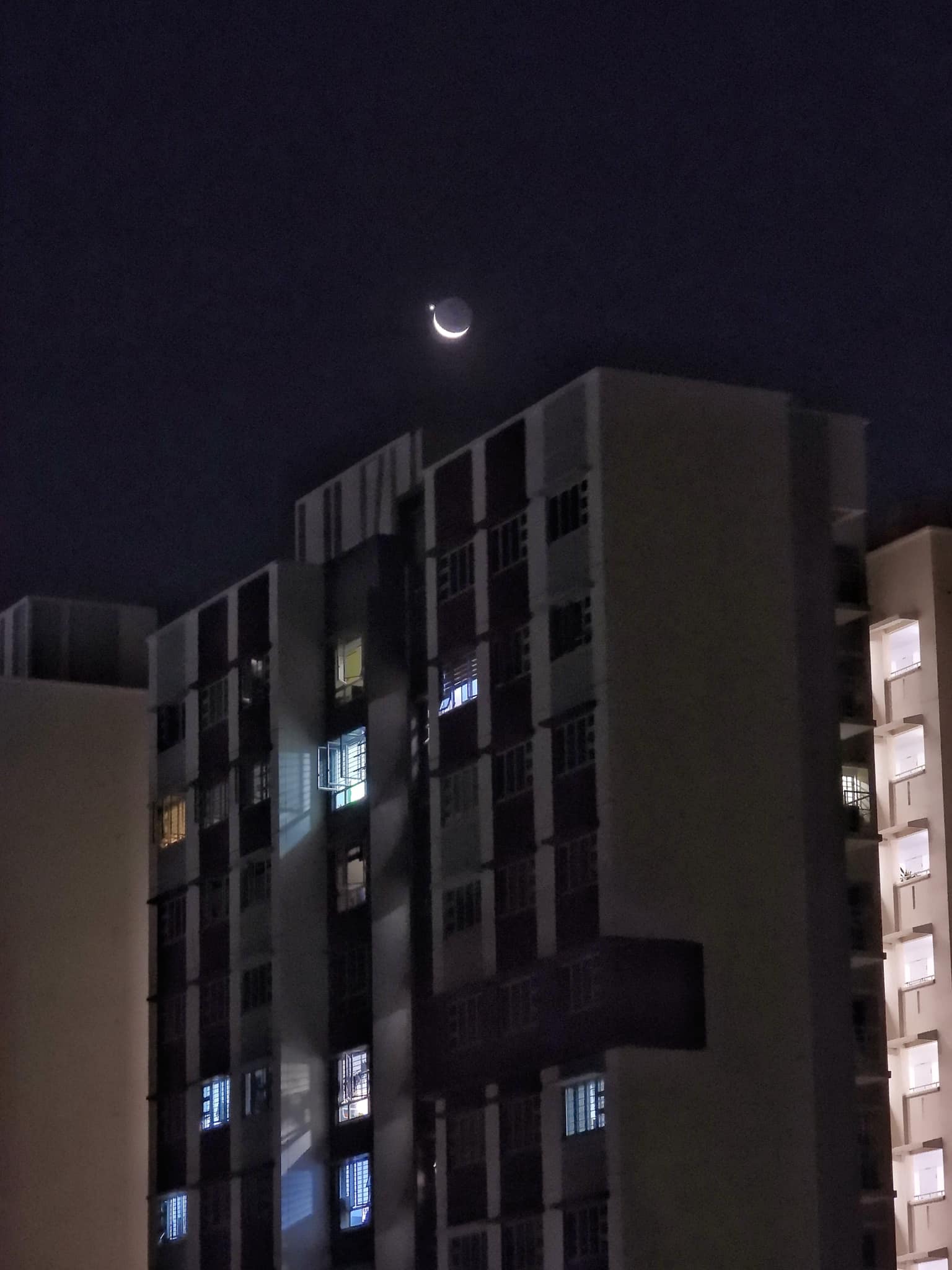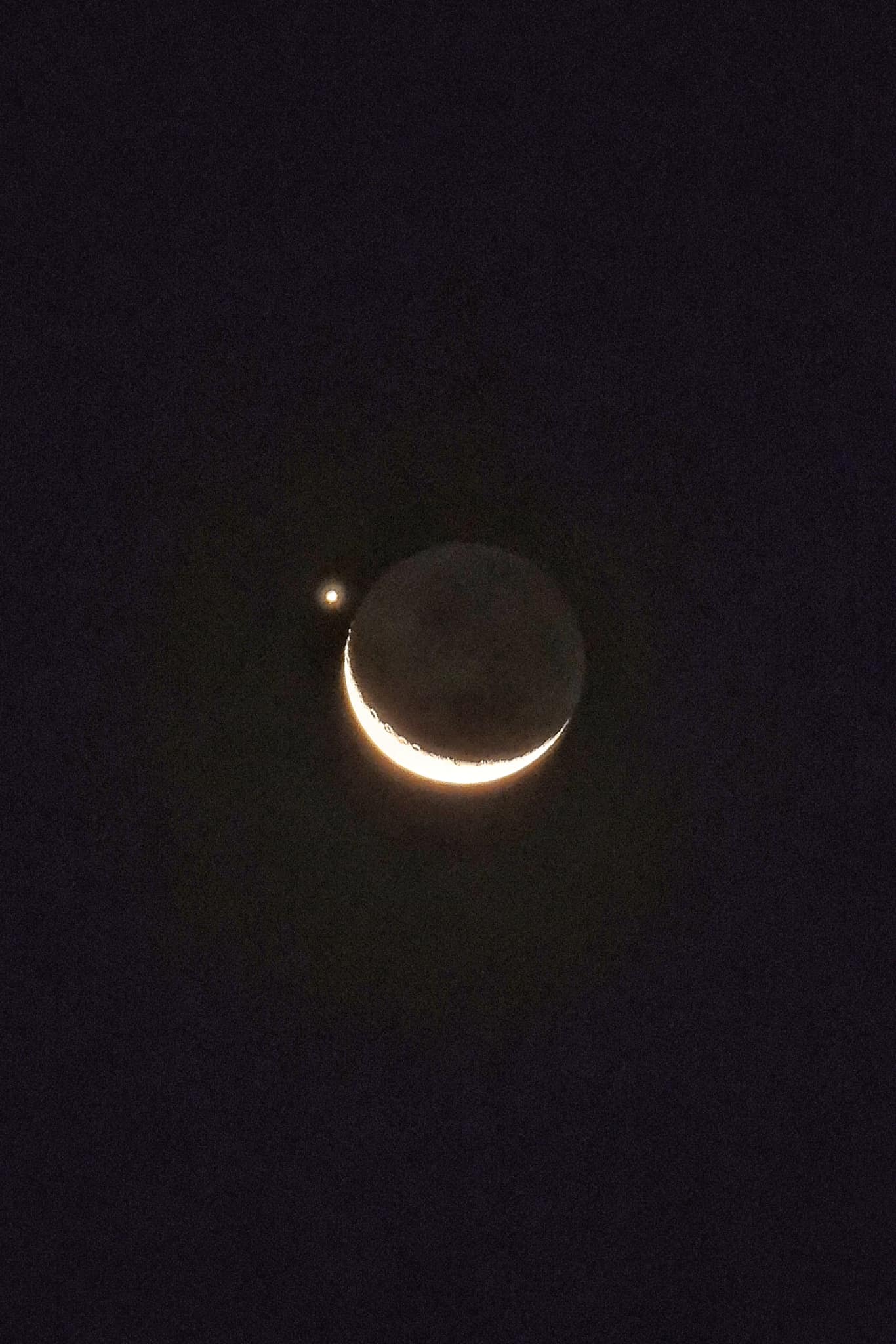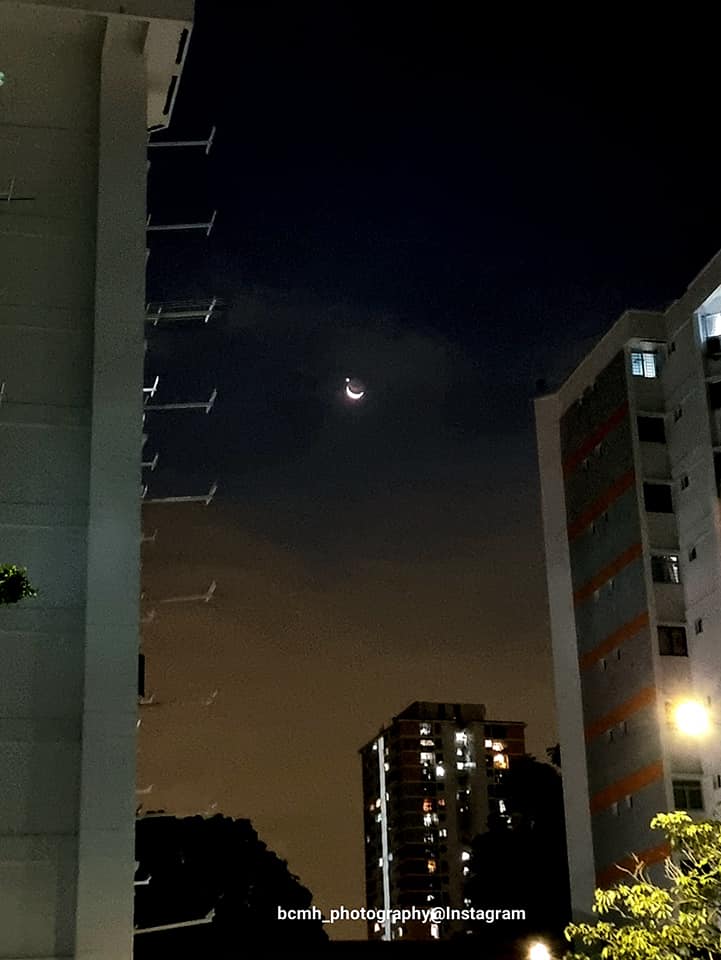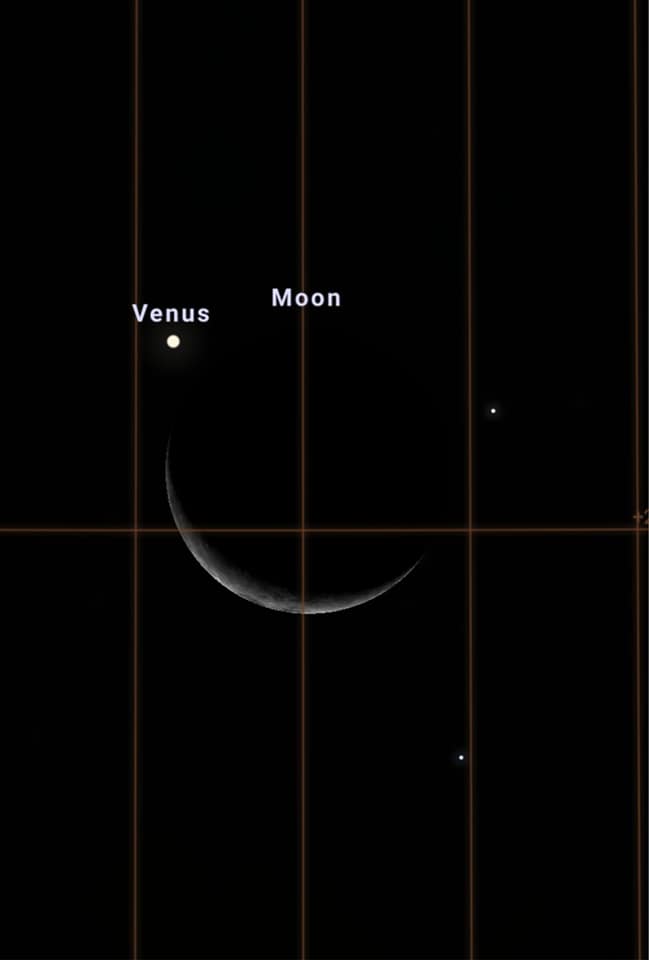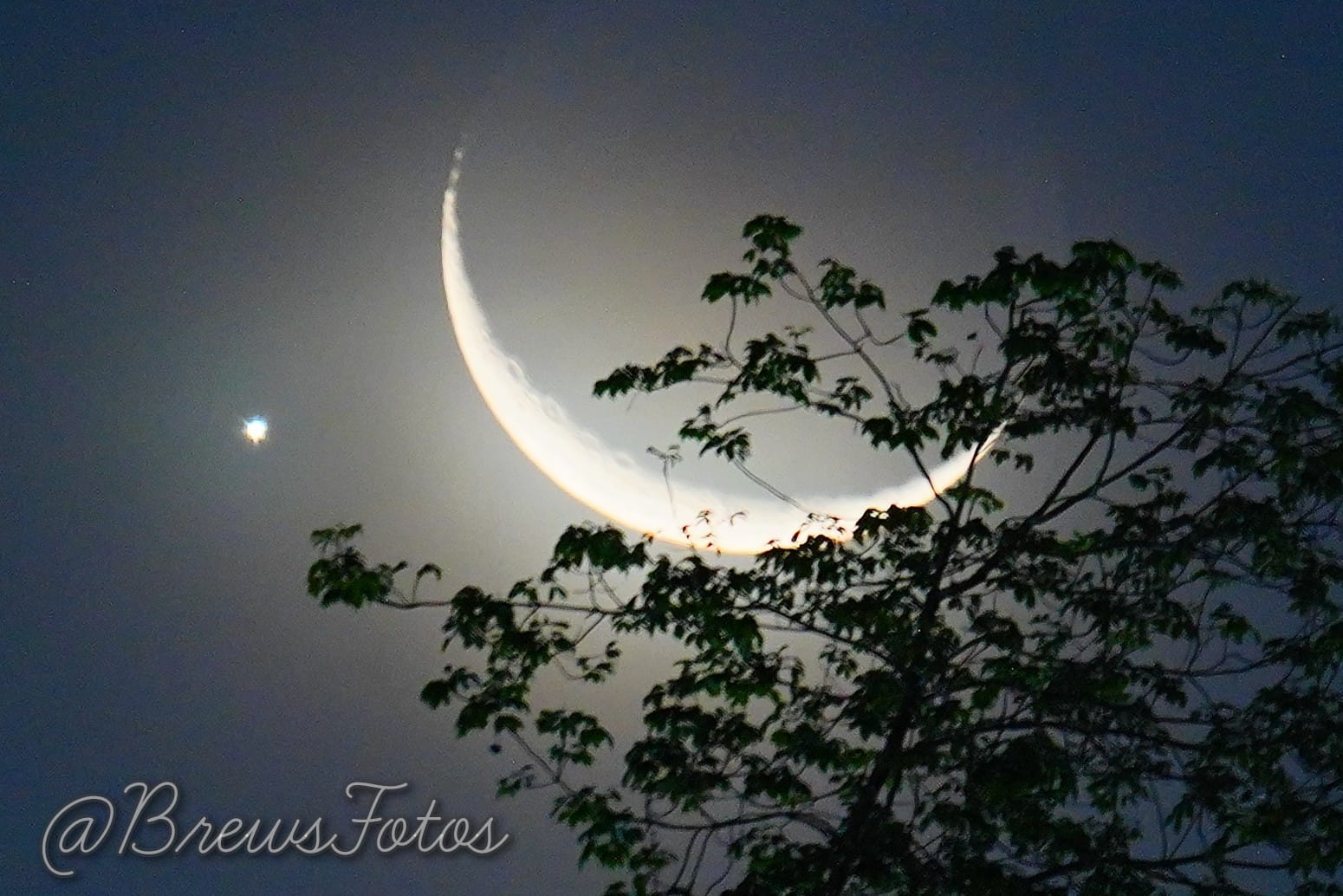 Top photos via Jer Jong & Gladys Lim
If you like what you read, follow us on Facebook, Instagram, Twitter and Telegram to get the latest updates.