Photos have surfaced of some people risking their lives for art.
More specifically, lounging on rooftops to get shots of Hello Kitty and friends.
This happened during a mid-autumn festival event hosted by VivoCity where guests can enjoy a floral garden-themed light-up display of beloved Sanrio characters.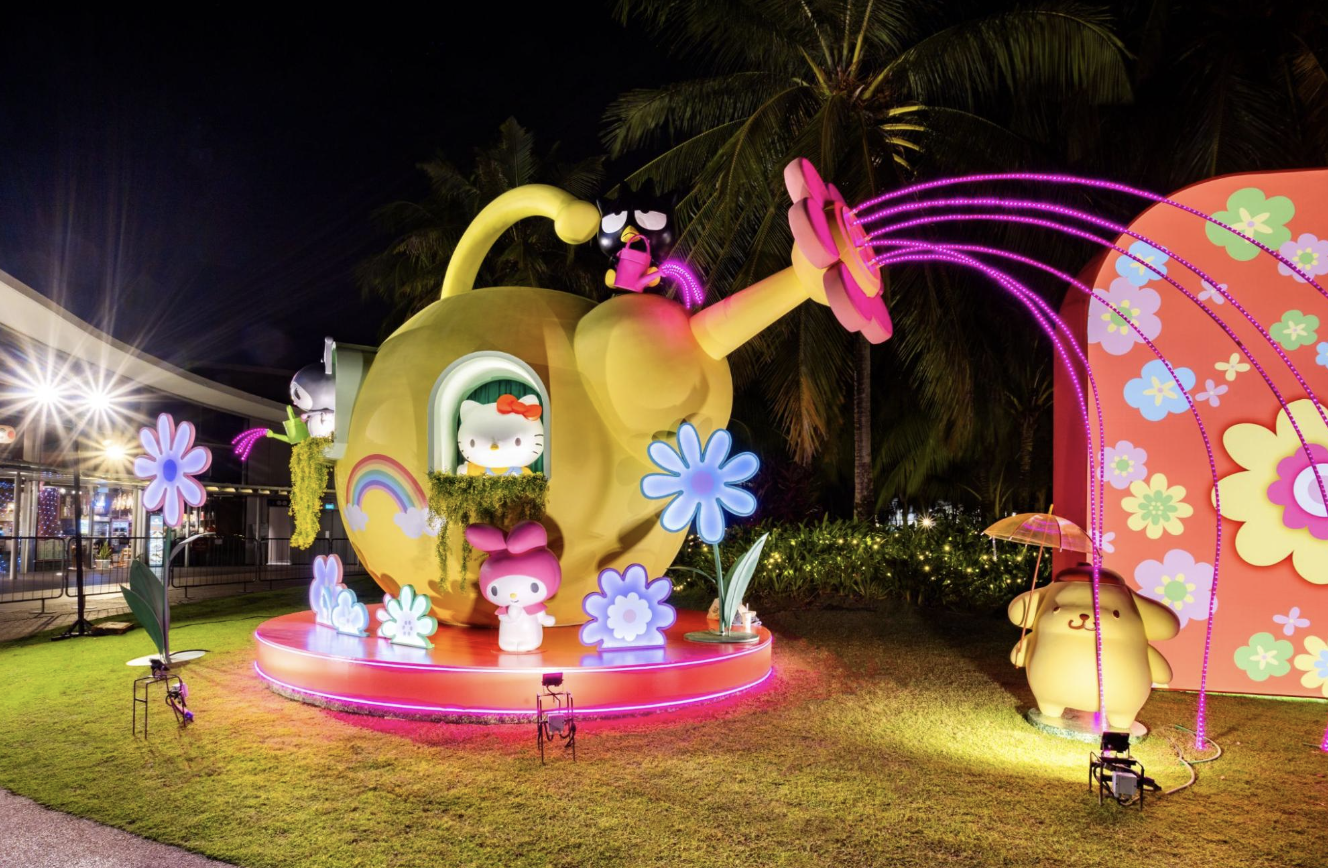 Rooftop rendezvous
At the event on Sep. 9, a witness submitted pictures of three people on the roof of Food Republic at VivoCity's open-air Sky Park, Stomp shared.
The witness noted that the people were not wearing safety harnesses. 
Above the crowd, the three photographers appeared to be enjoying their VIP view of the event.
They probably forgot that they were not invisible to the people below.
Another shot showed one of the three squatting to snap a shot, which was probably not very safe considering the roof was sloping downwards and had no railings.
It was the staff
The witness also surmised that the three people were from VivoCity's management team, since they had access to the roof.
They were somewhat right.
A spokesperson for MPACT Property Management, which manages the mall, said that the people were working for the marketing communications team.
They had actually been allowed to access the rooftop, but they did not take the safety precautions required.
"We have verified that there was a lapse of safety protocol for rooftop access to VivoCity for photo-taking of the 'Garden Of Lights' with Sanrio characters event on Sep. 9.

We have taken immediate steps to prevent the same from happening again and also introduced additional measures."
MPACT Property Management also apologised for concern caused by the incident.
Top image: Elmich Pte Ltd, via.
If you like what you read, follow us on Facebook, Instagram, Twitter and Telegram to get the latest updates.