On Mar. 2, Cathay Pacific held a giveaway of 12,500 free flight tickets from Singapore to Hong Kong.
The giveaway, which was scheduled to run until Mar. 8, saw over 100,000 people joining the online queue, and all of the tickets were given away within 43 minutes.
The event also saw Cathay Pacific's Wikipedia page edited multiple times to prevent others from winning.
Winners of the giveaway subsequently received their tickets on Mar. 20.
Free flight ticket functions as a discount, winners still required to pay almost S$200
A Mothership reader shared that the winning ticket came in the form of a ticket redemption code in the email, with winners asked to key in the code as a discount.
The email also instructed winners to choose their travel dates between Mar. 20 and Dec. 19, 2023.
The reader added that while he was searching for flights from Jun. 1 to Jun. 8, the price of the ticket was listed as S$474.50.
However, after selecting the flights, the price was listed at S$194.50.
The reader added that when he clicked on the breakdown of the fare for more information, he found that the discount did not apply to carrier surcharges, which had a price of S$87, and a category listed as other taxes, fees and charges, which listed a price of S$107.50.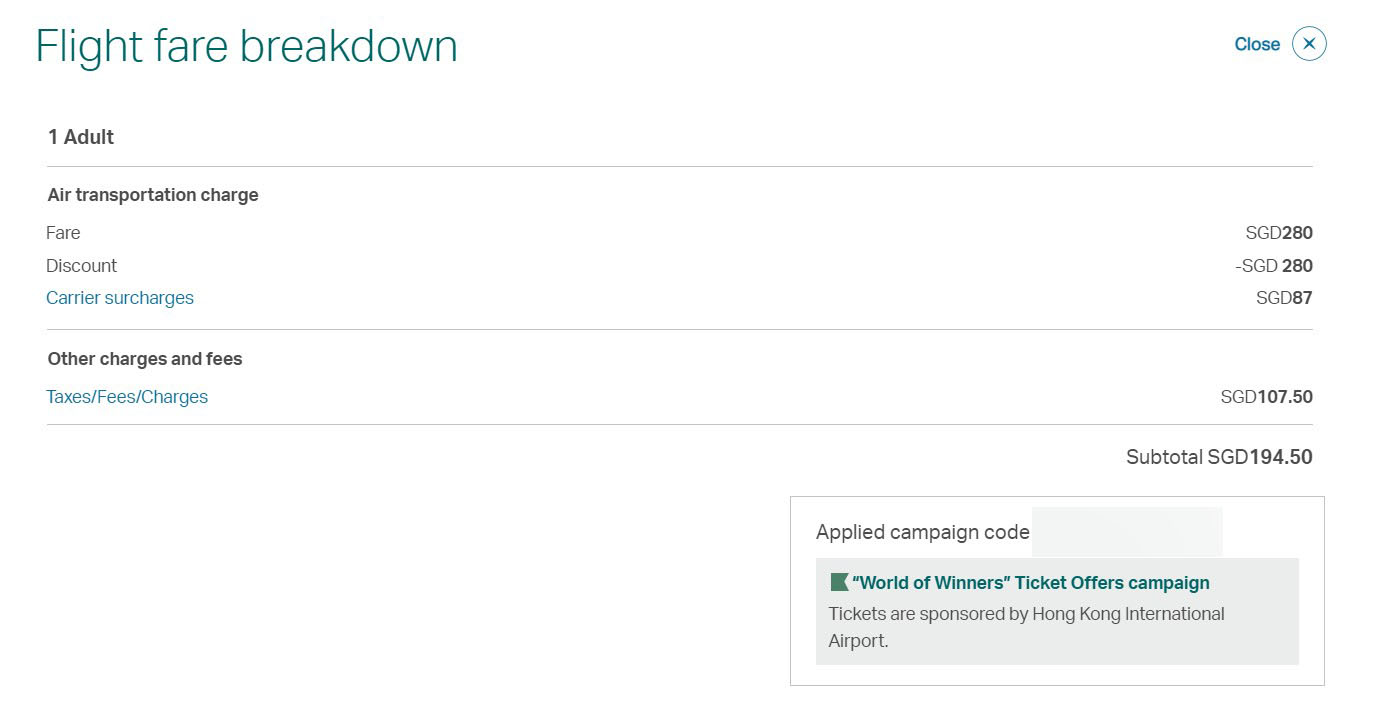 The reader added that when he clicked into the carrier surcharge, the S$87 pertained to the surcharge for fuel.

Meanwhile, clicking into the category of "Other Charges and Fees" showed a list of taxes and passenger charges for both Singapore's and Hong Kong's airports.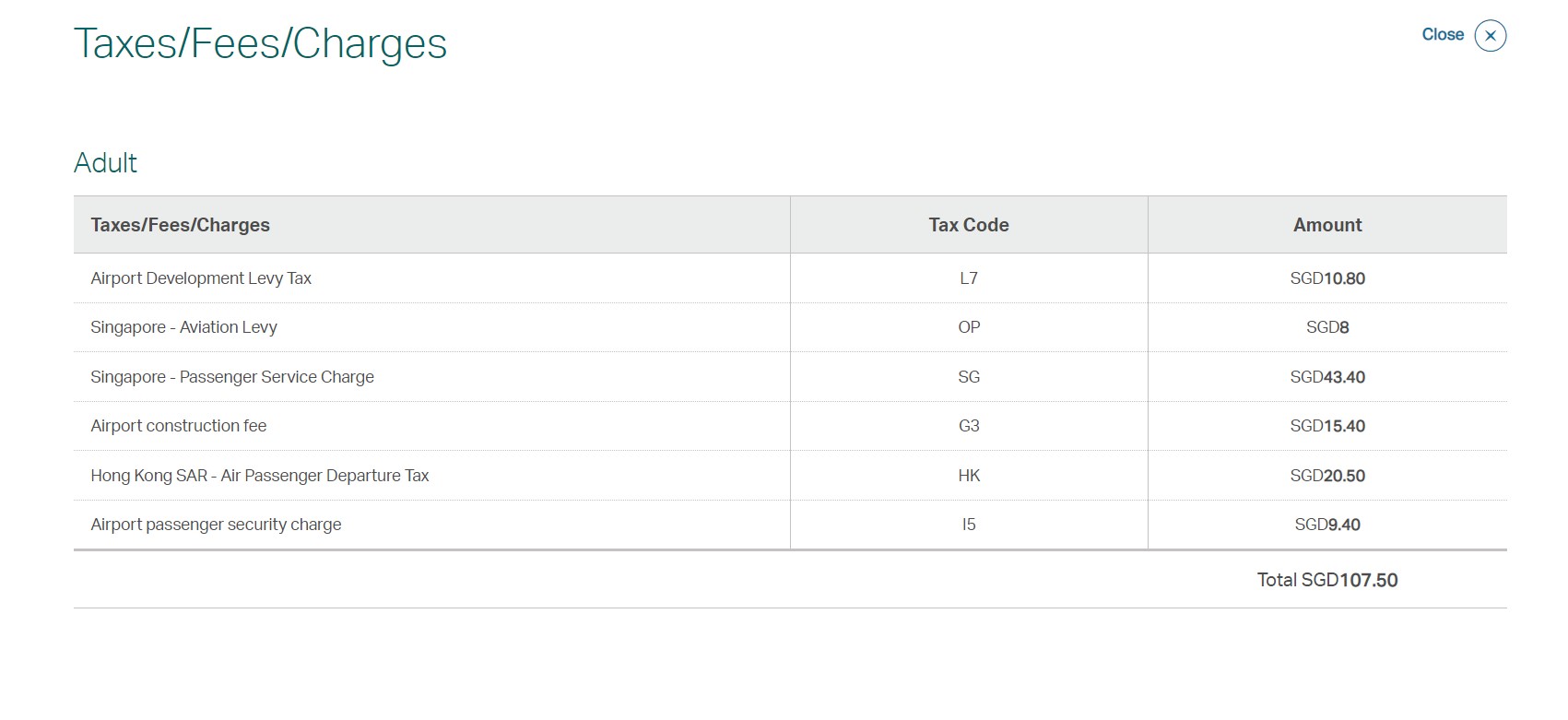 Reader: "Free ticket giveaway is really a 59 per cent discount giveaway"
The reader added that this meant that the free ticket giveaway is essentially a giveaway for a 59 per cent discount, having to pay S$280 less for what was essentially a S$474.50 original price.
He also said it was "disappointing" that the free ticket did not include the fuel surcharge of S$87.
However, he also acknowledged, "Money saved, is money saved I guess, especially since a flight with Singapore Airlines in the same period will come up to at least S$460."
Top collage photo via screenshot of Cathay Pacific website via Mothership reader & Unsplash