A woman in Malaysia recently took to TikTok to express how much she loves her 61 cats– by donning matching outfits with them for Hari Raya.
The video has since gone viral on TikTok, garnering 9.1 million views at the time of writing.
Matching outfits
In the video posted on TikTok, 32 year-old Raziellia Nor Saafri could be seen wearing a purple-coloured baju kurung while making her way to a huge enclosure.
She opened the door to the enclosure, allowing her 61 cats to come out.
"Baju Raya for 61 bosses," the 32-year-old pet owner wrote in the video.
All 61 of her feline friends were wearing purple-coloured pet clothes.
According to Harian Metro, her family's colour theme for Hari Raya this year is purple.
"The house is full when the bosses come to celebrate Raya," she elaborated in a caption. "Too exciting. Get ready aunties and uncles, the bosses want Raya's money."
You can watch the video yourself here:
@cats.territory Replying to @naamel1 Penuh rumah kalau majikan kita p beraya ni. Terlebih meriah. Get reay acik ankel, majikan nak p kutip duit raya 🤣 #kucingkakaklia ♬ HELLO SELAMAT HARI RAYA – jeojeo ˘͈ᵕ˘͈
Sewed the clothes herself
According to an interview with Harian Metro, Raziellia's mother had sewed the cats' clothes herself. They live in Batu Maung, Penang.
They had always wanted to wear matching outfits with their feline friends for Hari Raya and decided to make that wish came true this year.
Her mother started sewing the clothes two months before Hari Raya.
They ended up using 17m worth of fabric. The fabric cost RM2 (S$0.60) per meter, hence the total amount they spent on making the cats' Hari Raya clothes was roughly RM30 (S$8.95).
The result? Cuteness overload.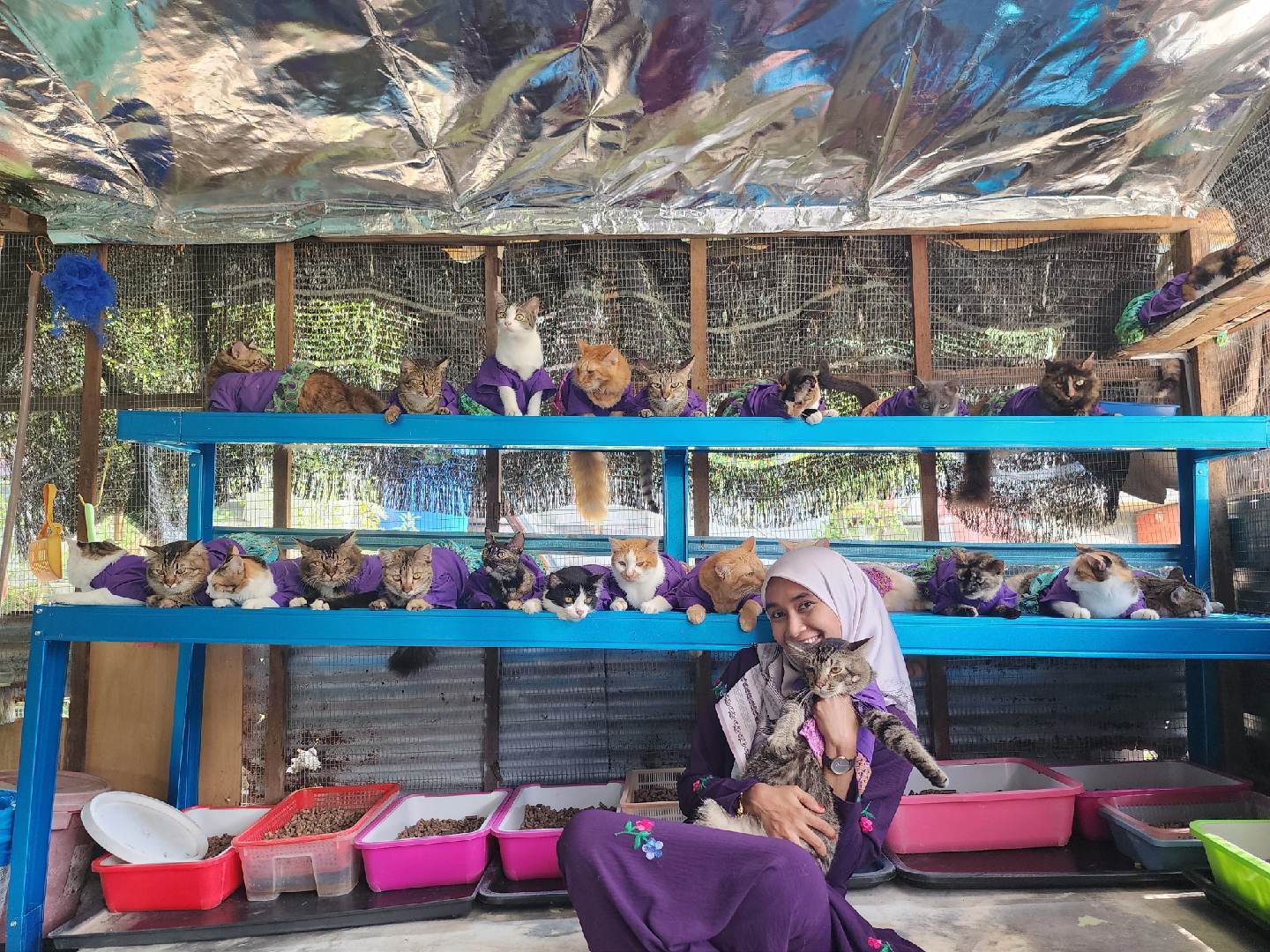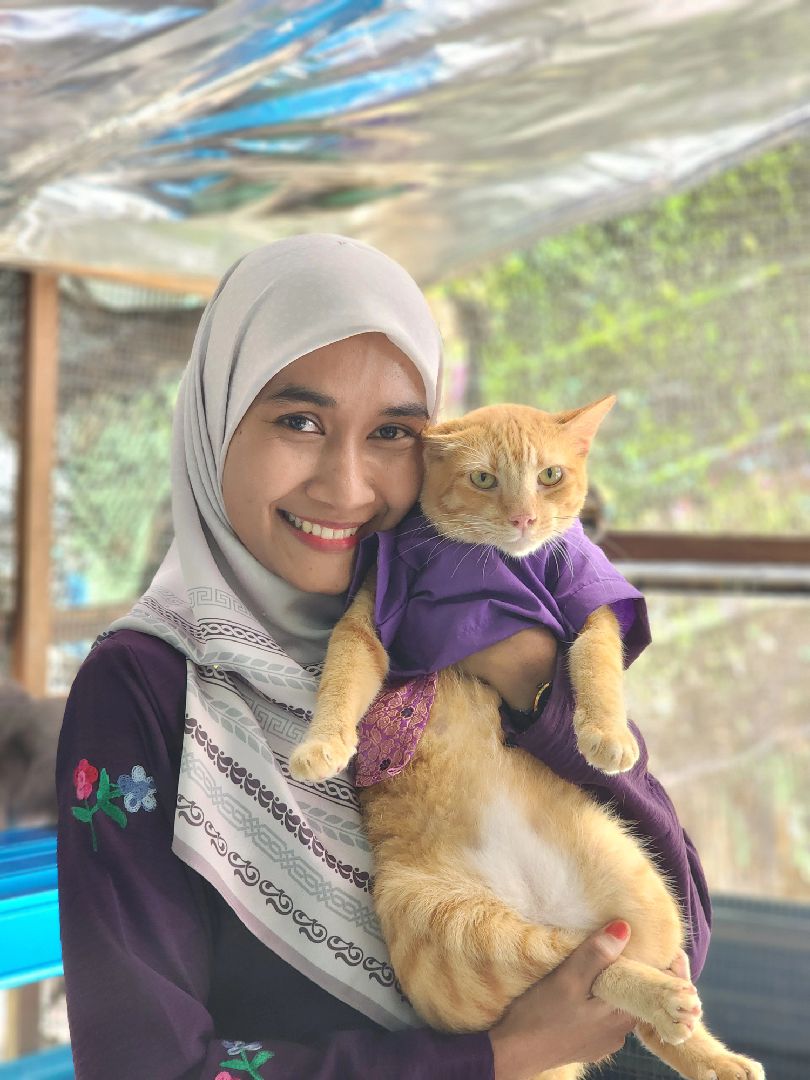 Rescue cats
A lot of netizens melted at the sight of Raziellia with her 61 feline friends in matching outfits.
She clarified that the cats didn't wear the outfits for long, due to the hot weather.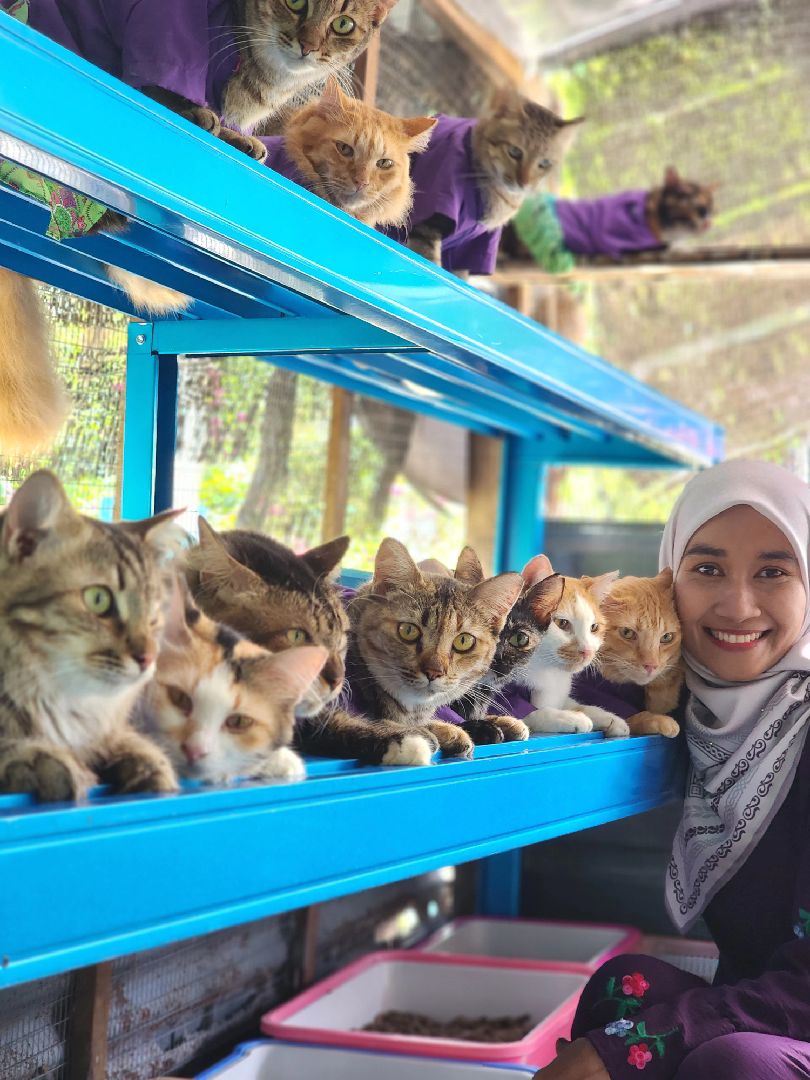 Raziellia often shared cat-related content on her social media.
Most of her cats were rescues from the streets, including a Domestic Shorthair and three Persian cats.
She considers the cats her "family", and said her dream is to run a cat shelter to help out even more furry friends in the future.
Top image via @cats.territory/TikTok.