Imagine a stranger invading your privacy– taking pictures of your room and sending an email to your school to check on your student status.
Unfortunately for one woman in Singapore, that is exactly what her landlord subjected her to.
Landlord was nice in the first few weeks
Telling her story on TikTok, the student said that she was in a rush to find a place and had no choice but to settle on this particular unit in Yishun.
The landlord was nice in the initial weeks, even buying her dinner on the first day of moving in.
However, things took a turn in January this year, when he started to nag her on the "little things."
He also cut down her air-con usage to 10 hours daily as he reportedly could not afford the bill.
The TikTok user said that she agreed because she wanted to "improve as a responsible tenant".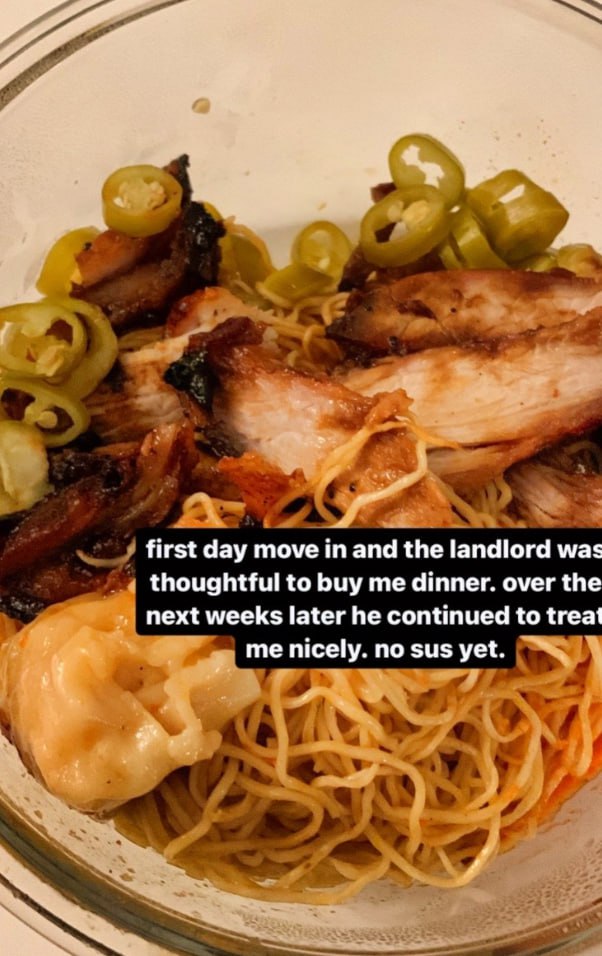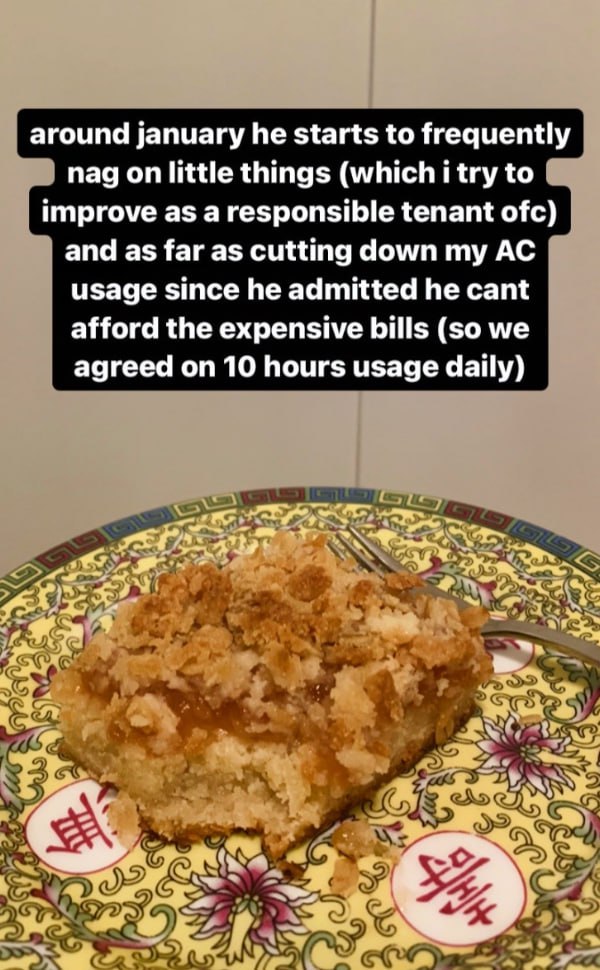 Invaded privacy, evicted, refused to return deposit
In February, matters got worse when the landlord started to "stalk" her by allegedly emailing her school to check on her student validity.
He reportedly even attached her student pass in the email.
The reason behind his behaviour was not mentioned, and neither did the tenant state her school.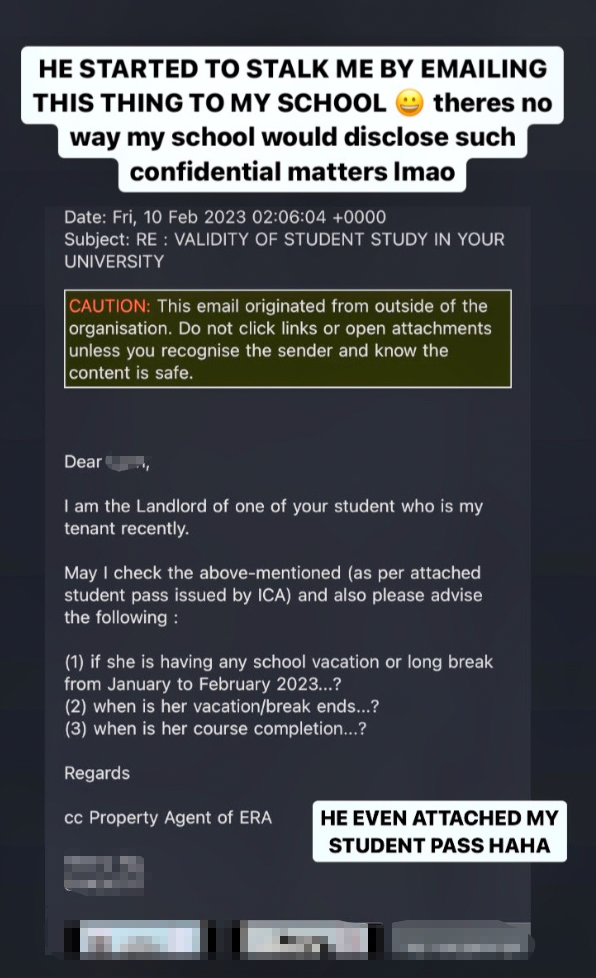 Things escalated from there and the landlord eventually decided to evict the student, according to her.
However, he refused to return her the deposit, claiming that he needed two weeks to watch a "hidden CCTV recording".
Sure that there was no CCTV in the house, the student played along as she wanted to "see how far he [was] going to attack [her]".
Later on, the landlord accused her of losing a plate.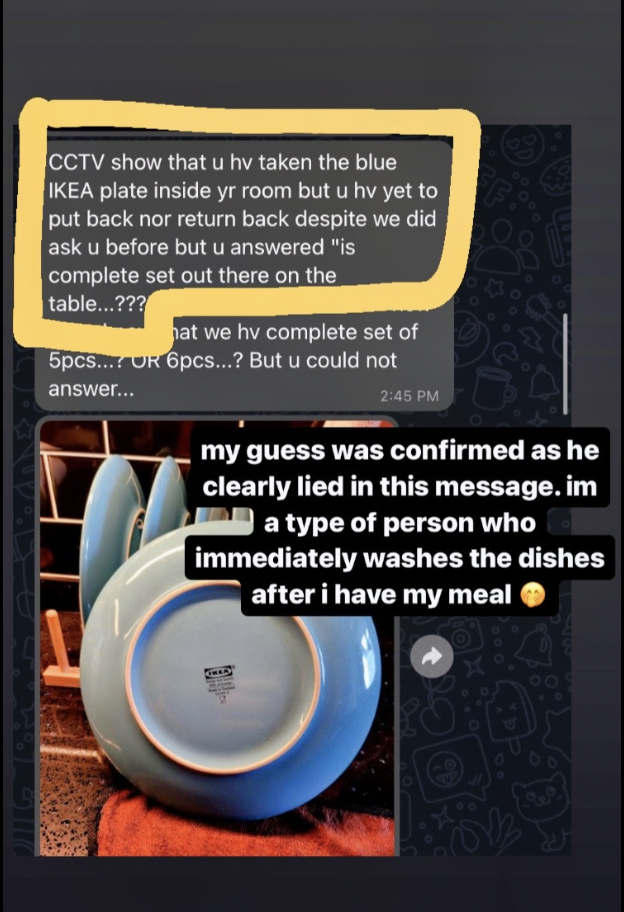 Attempting to defend herself, the former tenant said that she had left the house two days earlier.
She also accused the landlord of intrusion and causing her mental damage and trauma, as well as pointed out that he had earlier on invaded her privacy by taking a photo of her room.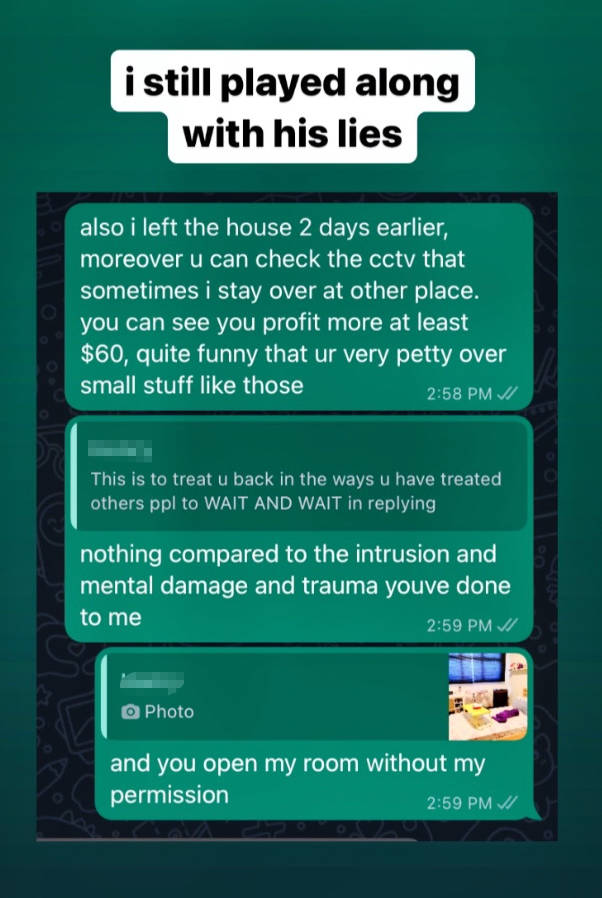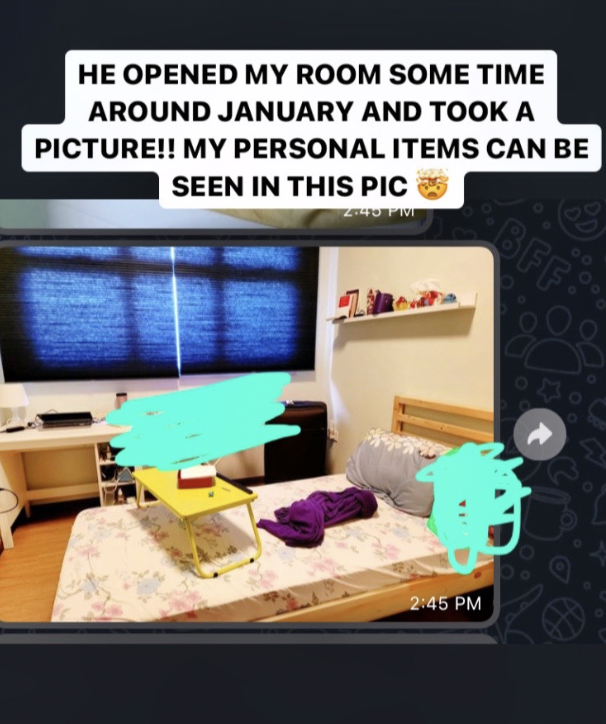 The landlord then threatened the tenant not to "challenge" him or continue "arguing" if she wanted her deposit back.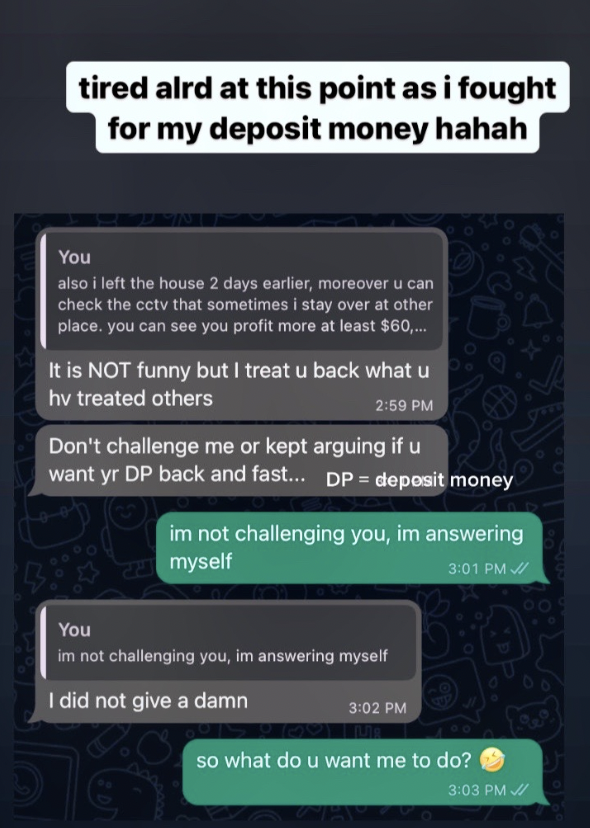 Property agent did not respond
The tenant reported this incident to her property agent but he apparently did not reply.
Looking back, the student is thankful about the eviction as her current accommodation is "way better" and "located near [her] school," but she asked her followers for advice on how she should deal with this if she could turn back time.
Online responses
Other users online were largely supportive of her.
Many commenters suggested that she make a police report or turn to the Small Claims Tribunals.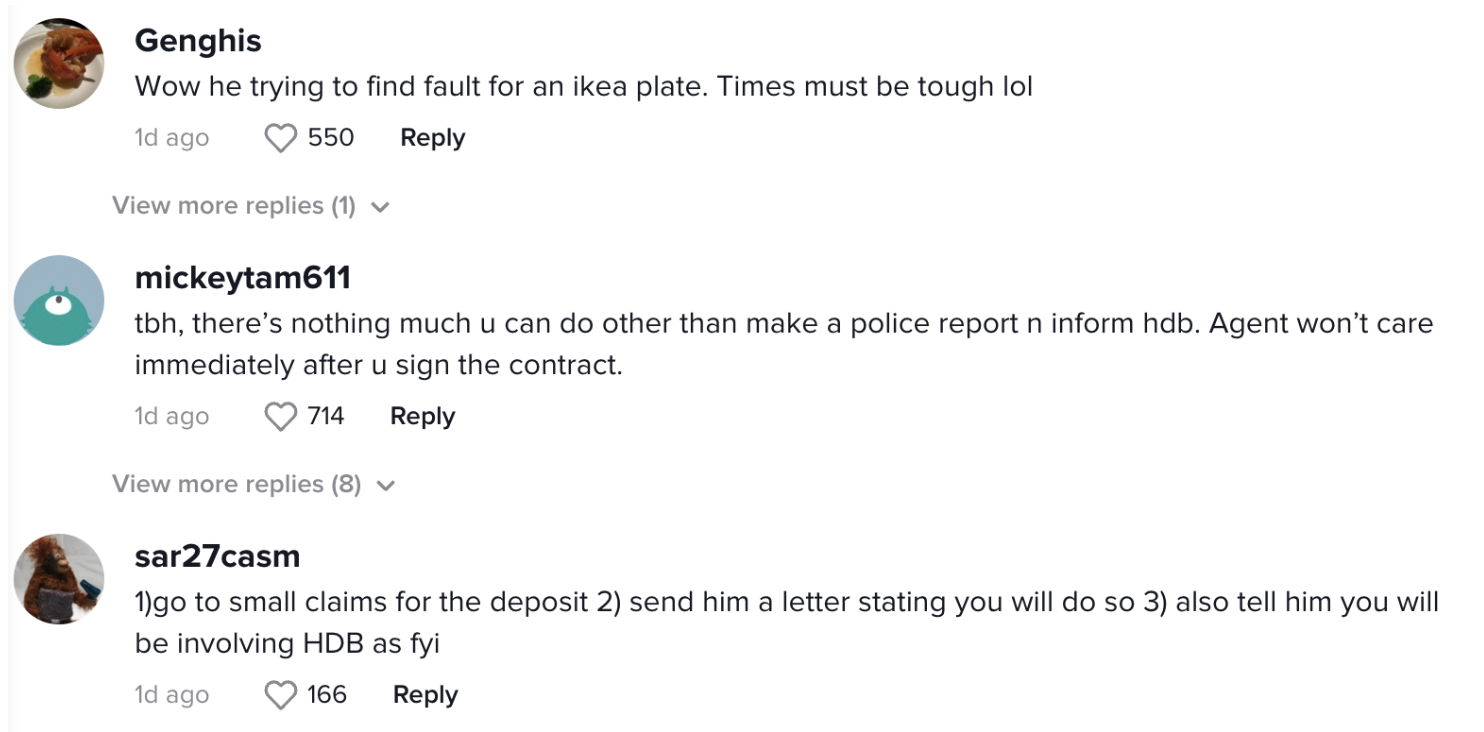 Meanwhile, others pointed out that of course, this had to happen in Yishun.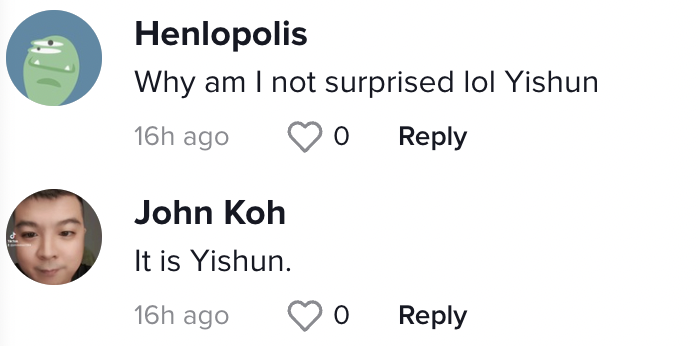 Top image via TikTok user.