Imagine seeing an otter slamming a phone against a rock again and again, as if it was mad.
At least, that was the sight that greeted many visitors at Lisbon Zoo, Portugal.
Otter Chaos
"An unlucky zoo visitor dropped their phone into the otter enclosure," Australian media outlet, news.com.au wrote in a caption.
The video alleged the incident to have occurred at Lisbon Zoo, Portugal.
It appeared that the otter was not a fan of the foreign "intruder" that hawkish-eyed viewers identified to be an iPhone.
Several videos taken from different angles showed the otter hitting and slamming the iPhone against a rock continuously.
"Poor dude thinks its a clam to bust open but he's so upset it's not working lol," one commenter wrote.
At one point, the otter stopped slamming the phone against the rock and placed it on its body as it floated on the water.
The otter appeared to forget about the phone until it decided to splash its face with water. Upon touching the iPhone, the otter started aggressively slamming the phone against its body.
It was otter chaos.
You can watch the video for yourself here:
Otters in the wild use rocks as tools
In the wild, otters are the only marine mammals known to use stone tools.
They eat on the go by cracking open mussels, sea urchins, and abalone with rocks, using their furry chests as anvils.
Maybe it likes otter phone brand?
Some commenters decided to take this opportunity to slip in an iPhone versus Android debate.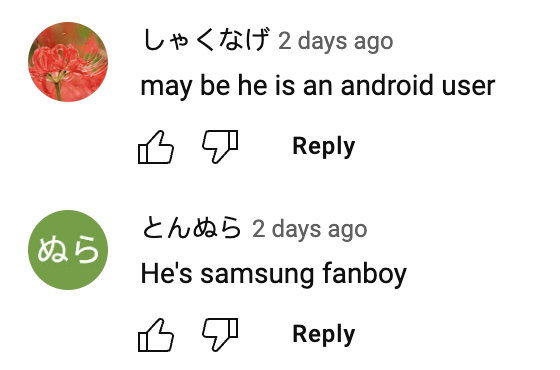 It is unknown if the unlucky visitor managed to get the phone back.
Top image via @dayoff.meme/Instagram and @amagraderuim/Twitter.